Shipping & Delivery
Estimated Delivery within 2 to 4 weeks.
EXTRA SAVINGS & Rewards
Earn upto 5% of order value
With GST invoice, save up to 28% on business purchases
RETURN POLICY
10 Days Replacement Policy
All products are covered by 10 Day Replacement Guarantee. This product is eligible for a free replacement, in case you receive a damaged, defective or different item. Please keep the product in its original condition with all accessories & packaging for a successful return. We may contact you to assess the damage or defect before issuing a replacement. Accessories like cables and eartips are not backed up the manufacturer's warranty.

Please note that physical damage cases need to be brought to our notice within 24 hours.

WARRANTY
1 Year Manufacturer's Warranty
Model Name
HiBy R3 (2nd Gen)
Tested Specs3.5mmPO
Max voltage swing: 1.9Vrms
Tested Specs: 3.5mmPO
Max voltage swing: 1.9Vrms
Max output power: 112mW
Nominal output voltage: 1.5Vrms
Nominal Output power: 70mW
Min. THD: 0.0005%
Dynamic:>/115dB
Noise floor: 2.2uV
SNR: 119dB
Channel Separation: 74dB
Frquency Response: 20Hz-90kHz

Tested Specs: 4.4mmPO
Max Voltage Swing: 3.5Vrms
Max Output Power: 380mW
Nominal Output volatge: 3.0Vrms
Nominal output power: 280mW
Min. THD: 0.0005%
Dynamic: >/115dB
Noise Floor: 3uV
SNR: 119dB
Channel Separation: 103dB
Frequency Response: 20Hz-90kHz

Operating System
HiByOS (Linux-based)
Audio formats
DSD256 & PCM384KHz/32bit/MQA16X
DAC/audio SoC
Dual ES9219C
Audio formats
DSD256 & PCM384KHz/32bit/MQA16X
Analogue audio ports
3.5mm PO, 4.4mm BAL, 3.5mm LO
Digital audio ports
Coaxial digital (via Type C Port)
Bluetooth
Version 5.1 (two-way)
Hi-Res Bluetooth Codec
UAT, LDAC, aptX (transmit only), AAC, SBC
Wireless Audio
Airplay, DLNA, HiByLink
Display Size
3.2" touchscreen
USB Ports
10Gbps Supports USB2.0 and USB3.1 bandwidth up to 10Gbps
Micro SD
Supports up to 2TB
Body Material
Aluminium alloy chassis, reinforced glass front and black plates
Exterior Color Choice
Black, red, silver
Battery Capacity
2000mAh/3.8V
Charging Time
<2h (0%-100%)
Firmware Updates
OTA supported
What will you get
1x HiBy R3 II
1x Clear Plastic case scren protectors
1x USB Data Cable
1x Warranty Card
1x User Manual
1 YEAR WARRANTY
Don't worry, HiBy - R3 II/Gen 2 Portable Music Player comes with a 1 Year warranty against manufacturing defects. We guarantee that every product on Concept Kart is genuine and backed by the Manufacturer's warranty.
Read more about Concept Kart's warranty policy.
FREE SHIPPING ON ALL PREPAID ORDERS
We usually ship orders on same day if ordered before 2 pm or within 24 hours if ordered later (except on holidays/sunday, where processing times may be higher) from one of our domestic warehouses based out of Delhi. It normally takes around 1 to 5 business days for delivery. We use premium service partners such as Blue dart, DTDC and Delivery for faster and reliable service. A tracking number will be provided upon shipment.
In very rare cases when order is not received after 10 business days of shipment (extended by number of days when the govt. Restricts movement of goods due to factors such as coronavirus pandemic), please contact us and we will provide you a support.
INTRODUCING THE REDESIGNED R3 II
HiBy has given the R3 series a fresh look with the R3 II. It's now smaller and more stylish, with a curved shape, a raised volume wheel on the side, and buttons for controlling media. The 3.2-inch touchscreen fits nicely into the design and makes things easier to see and control. It's simple and easy to use for turning it on and adjusting the volume.
DUAL ES9219C DAC
The HiBy R3 II features a dual ES9219C DAC chip configuration, featuring dual 32-bit DAC chips that excel in delivering outstanding clarity and precise decoding of high-resolution audio signals. This device supports 32-bit PCM as well as native DSD256 audio signals, allowing for top-notch audio quality. Furthermore, the HiBy R3 II is equipped to perform full 16x MQA unfolding, ensuring an authentic studio-grade audio experience.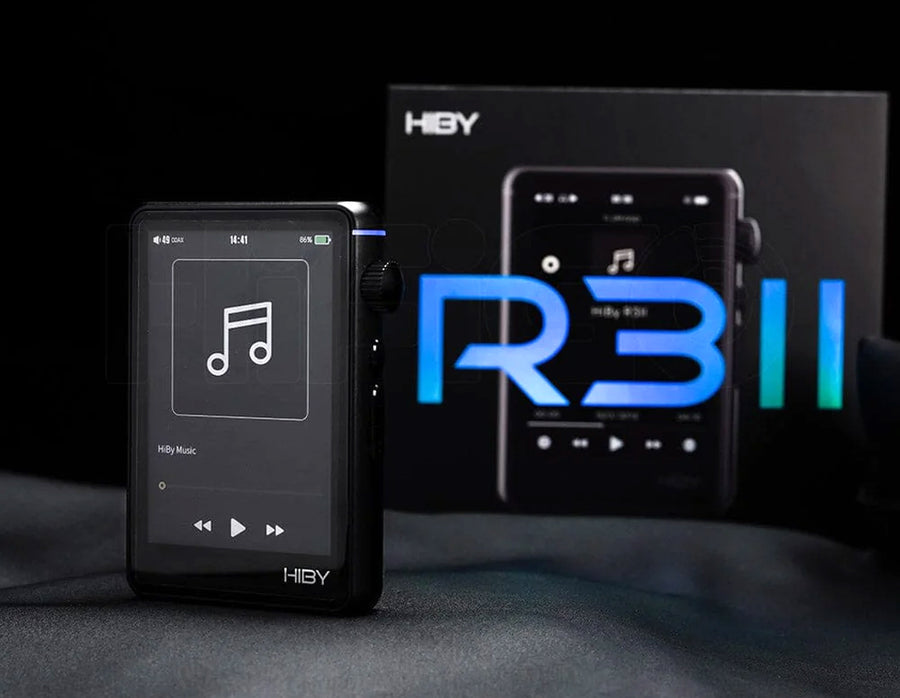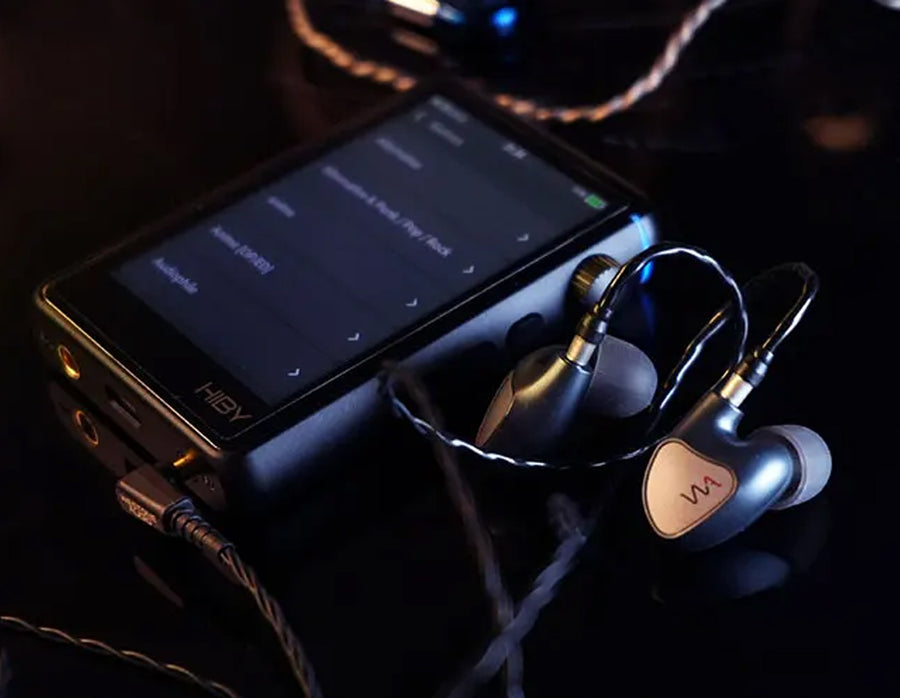 4.4MM FULLY-BALANCED OUTPUT
For the first time, HiBy R3 includes a 4.4mm balanced output option. It can work with both balanced (4.4mm) and regular (3.5mm) headphone connections. You can easily use your preferred earphones with the R3 II, whether they have a balanced or regular plug.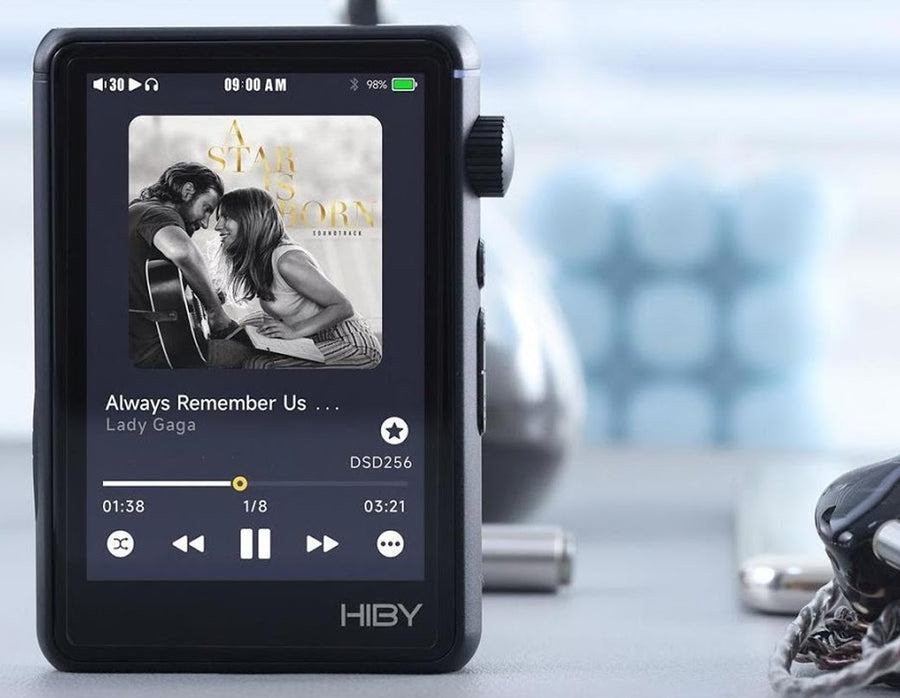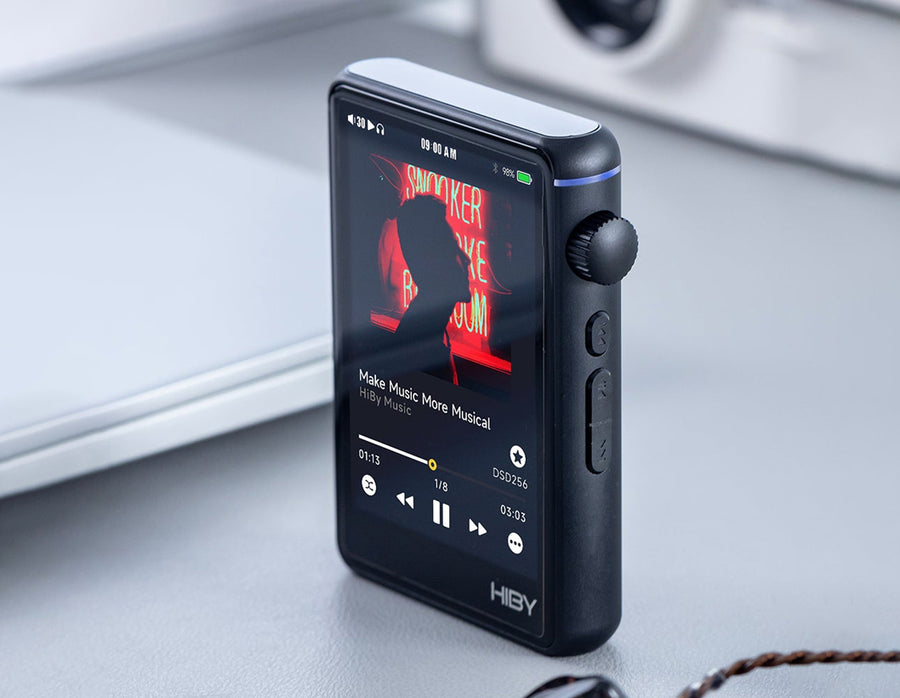 CAN BE USED AS USB DAC
The HiBy R3 II can serve as a USB DAC when connected to your phone, tablet, laptop, or PC. Its built-in battery can power your headphones without relying on your device's battery.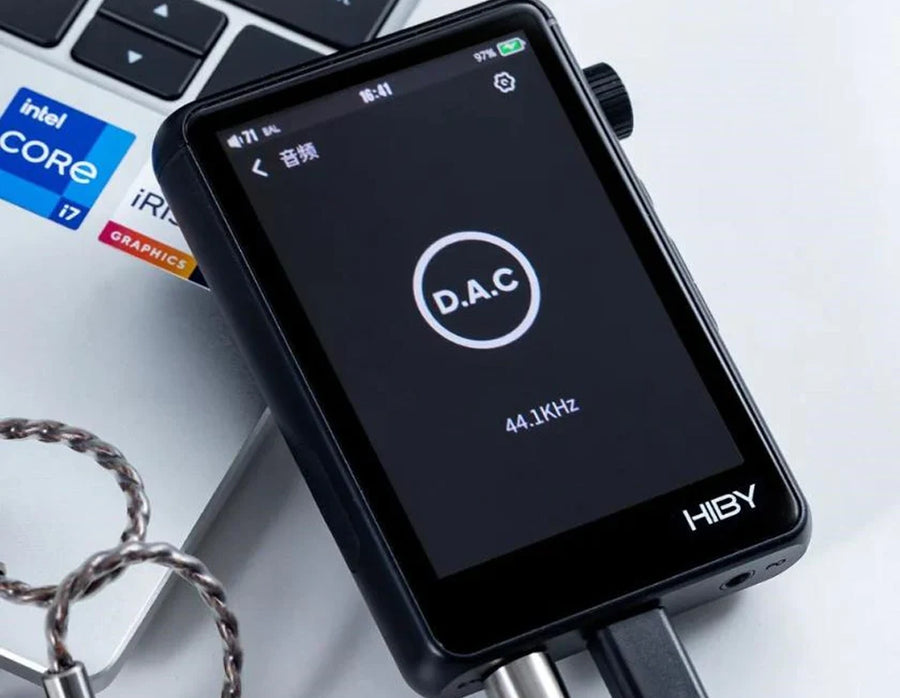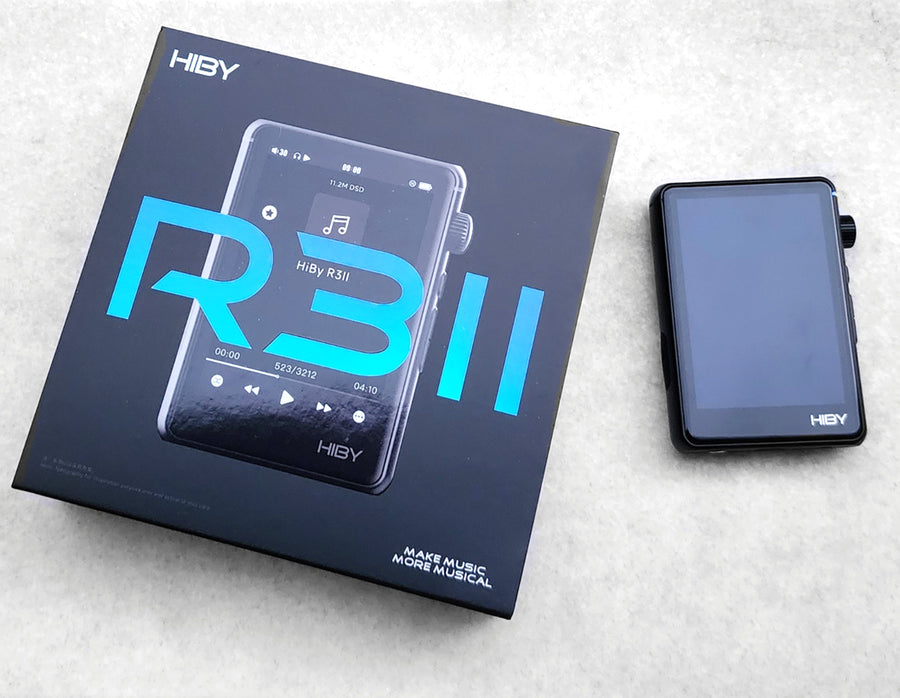 POWERFUL SOUND IN A COMPACT PACKAGE
The HiBy R3 II is a small yet powerful music player that can easily drive your favorite in-ear monitors (IEMs) and headphones. It delivers a strong sound with an output power of 380mW at 32Ω impedance.
REVOLUTIONARY MSEB TUNING SYSTEM ON HIBY R3 II
HiBy has introduced its innovative MSEB Tuning system on the R3 II, which allows you to effortlessly fine-tune the audio output quality through user-friendly sliders, giving you complete control over your listening experience.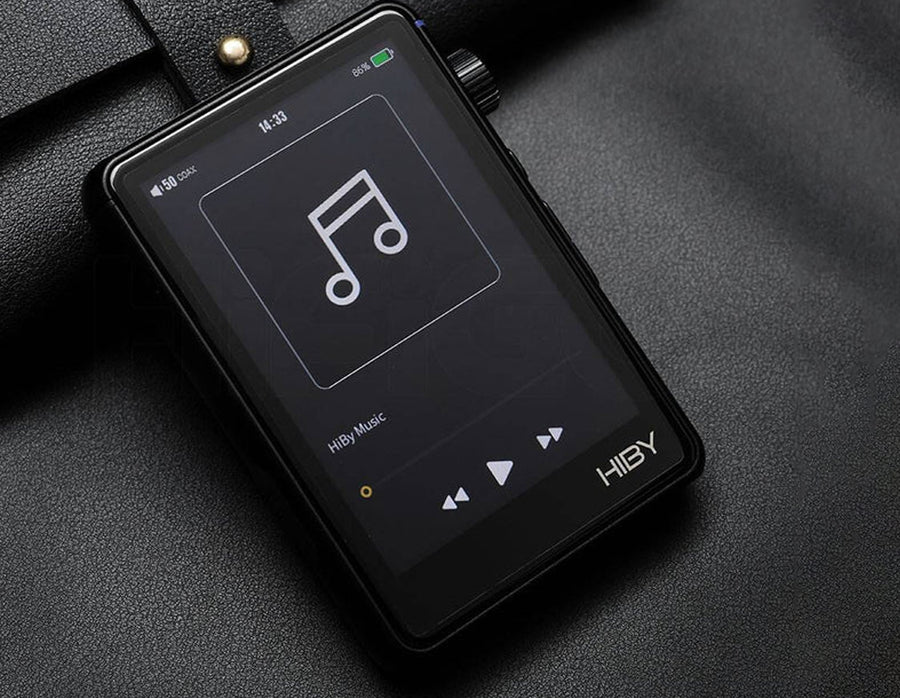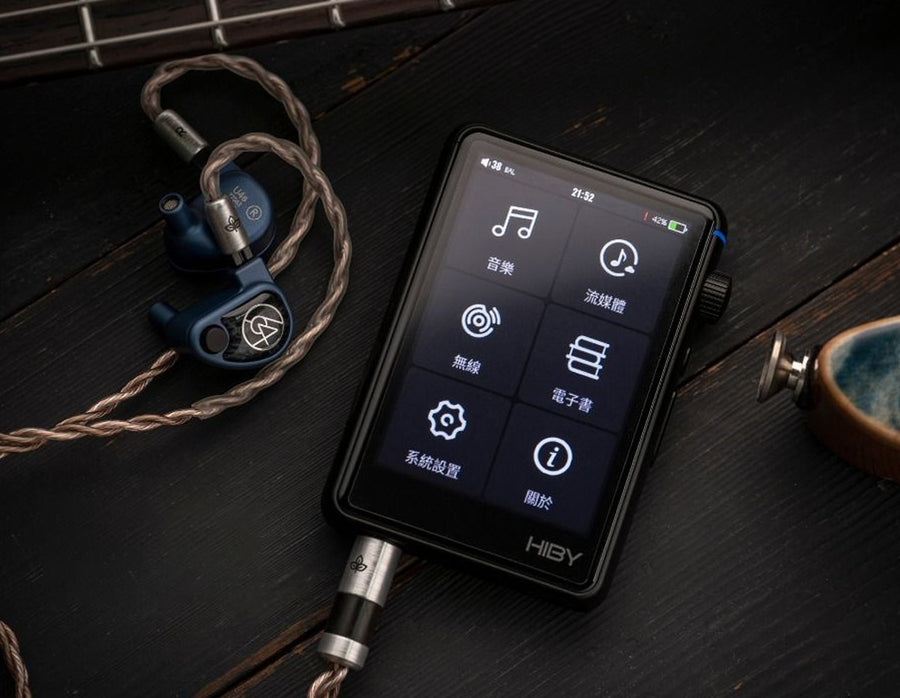 ELEVATING YOUR AUDIO EXPERIENCE WITH HIBY OS AND HIBY LINK
The HiBy R3 II is equipped with the HiBy OS operating system, purpose-built for superior audio processing and delivering an outstanding listening experience. It also offers HiBy Link compatibility, enabling users to effortlessly manage playback using their smartphones.
SUPPORTS MULTIPLE STREAMING PLATFORMS
The HiBy R3 II offers support for various streaming platforms, including Tidal, Qobuz, and custom radio apps, allowing users to effortlessly enjoy their favorite music via a high-speed WiFi connection.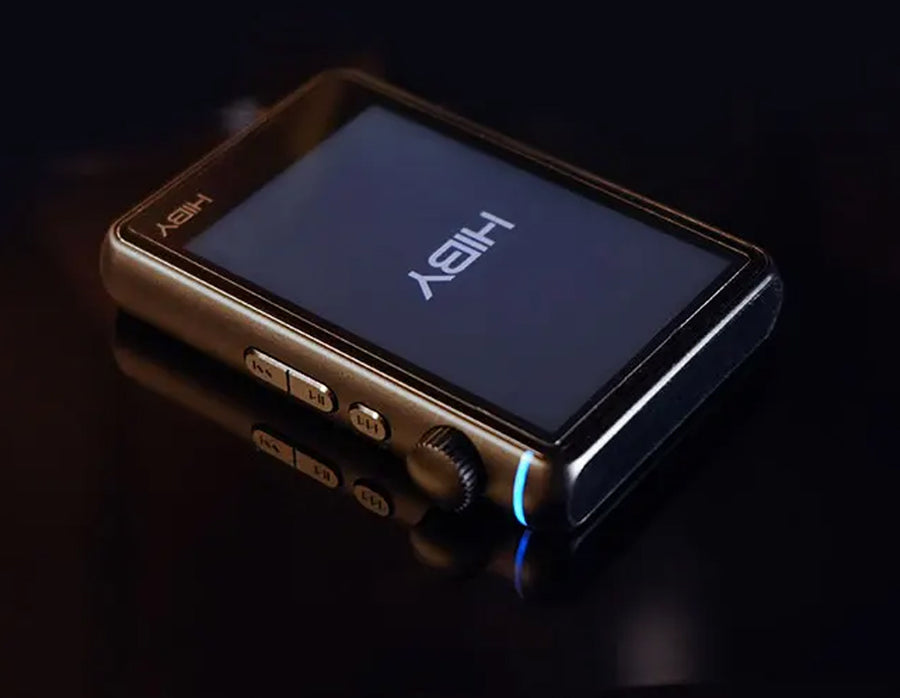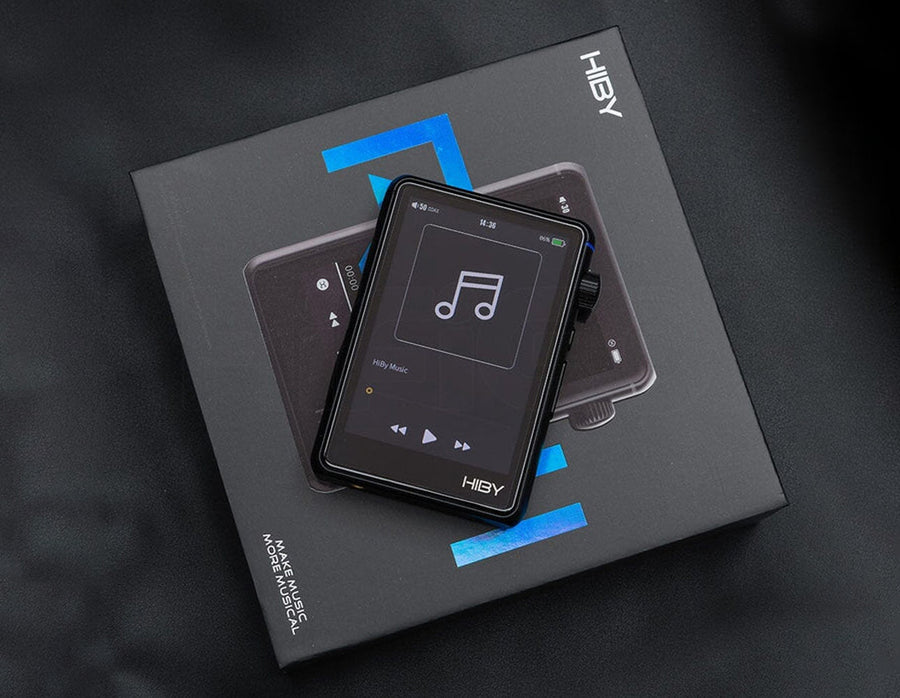 Product title
Vendor
₹ 19.99 | ₹ 24.99
Product title
Vendor
₹ 19.99 | ₹ 24.99
Product title
Vendor
₹ 19.99 | ₹ 24.99
Product title
Vendor
₹ 19.99 | ₹ 24.99
<! -- Mezereon Configuration -->