AUDIO DOCK WITH USB 3.0 HIGH-SPEED STORAGE EXPANSION
Product Name
RCA/XLR Analog
Output Options
Coaxial/Optical
Digital Output
Coaxial/Optical
What will you get
1x CR06 HiFi Digital Audio Player Dock
1x 3.5mm-3.5mm Interconnect
1x 4.4-4.4mm Interconnect
1x Type-C-Type-C Interconnect
1x Instruction Manual
1x Warranty Card
1x QC Card
1x Parts Checklist
1x Power Adapter (UK Standard Adapter)
1 YEAR WARRANTY
Don't worry, HiBy CR06 HiFi Digital Audio Player Dock comes with a 1 Year warranty against manufacturing defects. We guarantee that every product on Concept Kart is genuine and backed by the Manufacturer's warranty.
Read more about Concept Kart's warranty policy.
FREE SHIPPING ON ALL PREPAID ORDERS
We usually ship orders on same day if ordered before 2 pm or within 24 hours if ordered later (except on holidays/sunday, where processing times may be higher) from one of our domestic warehouses based out of Delhi. It normally takes around 1 to 5 business days for delivery. We use premium service partners such as Blue dart, DTDC and Delivery for faster and reliable service. A tracking number will be provided upon shipment.
In very rare cases when order is not received after 10 business days of shipment (extended by number of days when the govt. Restricts movement of goods due to factors such as coronavirus pandemic), please contact us and we will provide you a refund.
TRANSFORM YOUR PORTABLE AUDIO PLAYER INTO A DESKTOP SOURCE
The HiBy CR06 is equipped with Coaxial/Optical Digital outputs and RCA/XLR Analog outputs, allowing you to leverage its capabilities. By utilizing this device, you can effortlessly navigate through your music library, stream additional content, and even connect a portable hard drive to your compatible digital audio player. This setup enables you to seamlessly integrate your player into your desktop chain, effectively using it as a digital media source.
DISTINCT INPUTS CORRESPOND TO VARIOUS OUTPUTS
HiBy has implemented a clear and straightforward audio circuitry design in the CR06, ensuring that each input is associated with its respective output. This intelligent configuration eliminates any confusion and provides you with the flexibility to choose how you want to utilize the CR06. For instance, the 3.5mm aux input enables RCA output, the 4.4mm line input facilitates XLR balanced output, and the USB input grants you Coaxial and Optical digital outputs. HiBy ensures a clean and seamless system operation, allowing you to enjoy a flawless audio experience.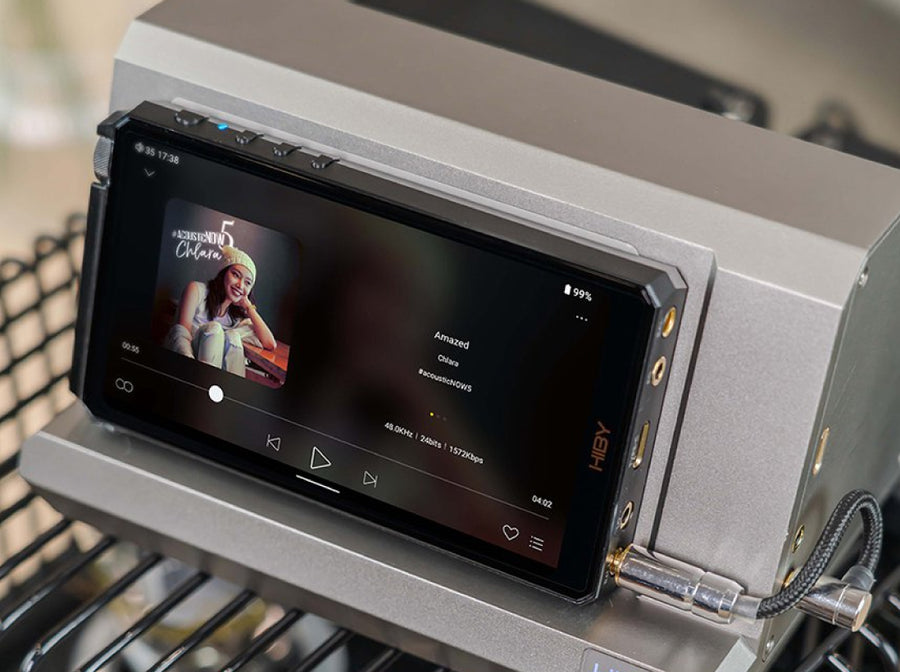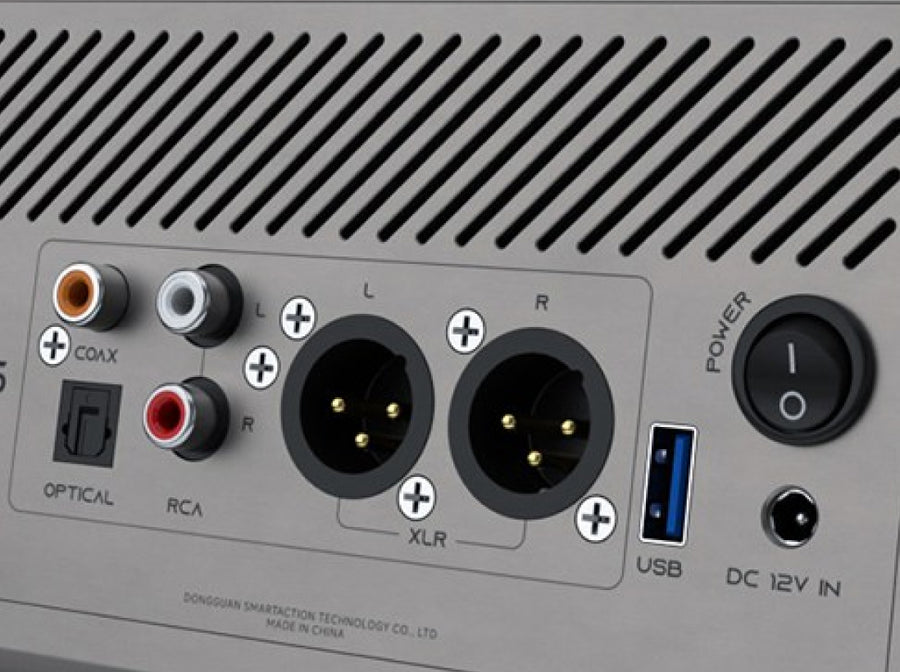 SIMULTANEOUSLY POWER UP YOUR PLAYER WHILE IT CHARGES
With the CR06, you have the convenience of charging your player while using it as a source. This device offers USB Charging capability, allowing you to power up your player while enjoying your music. This feature eliminates the concern of your battery running out while you immerse yourself in your favorite tunes, ensuring uninterrupted listening pleasure.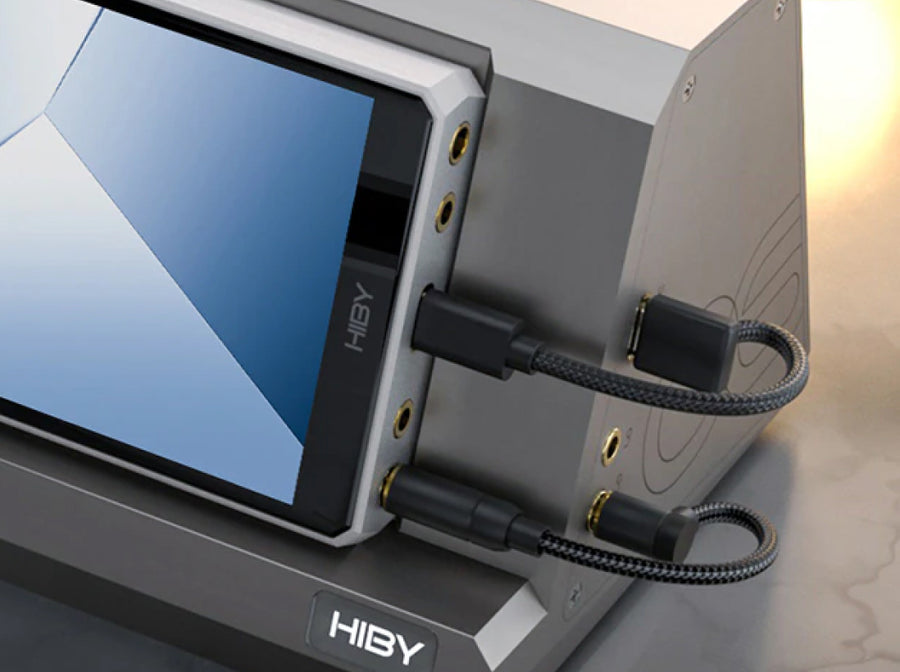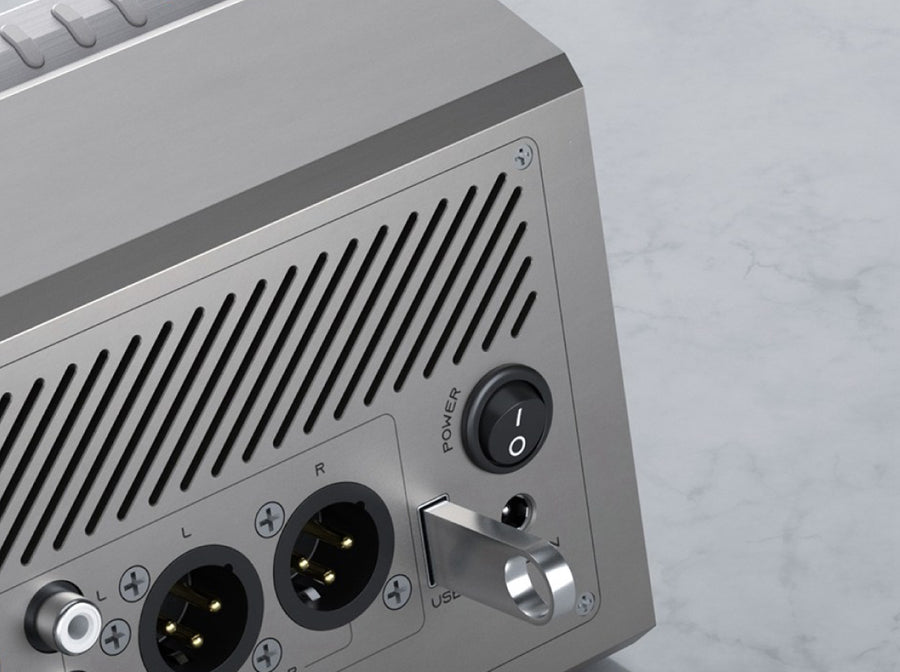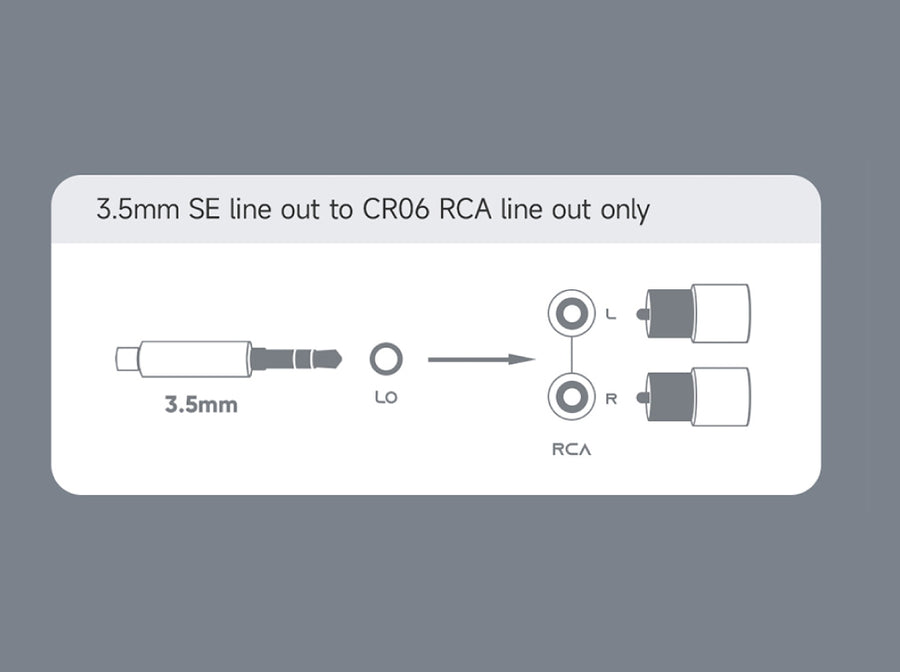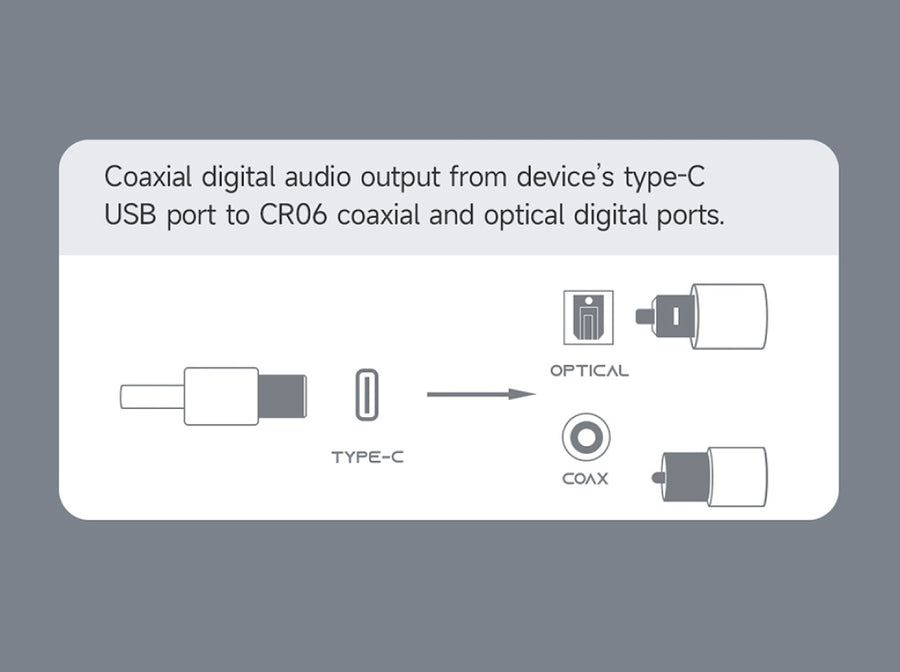 EXPAND YOUR STORAGE CAPACITY WITH HIGH-SPEED USB 3.0
The HiBy CR06 features a high-speed USB 3.0 port, which serves as a powered interface for expanding your storage options. This versatile port is compatible with various USB storage devices, such as hard drives and SSDs, allowing you to easily connect and explore your digital audio player's library (provided that your DAP supports the USB expansion function). With this feature, you can conveniently expand your storage capacity and effortlessly navigate through your extensive music collection.
Product title
Vendor
Rs. 19.99 | Rs. 24.99
Product title
Vendor
Rs. 19.99 | Rs. 24.99
Product title
Vendor
Rs. 19.99 | Rs. 24.99
Product title
Vendor
Rs. 19.99 | Rs. 24.99