Elevate your Gaming Experience
Product Name
Fosi Audio K5 Pro Gaming DAC & Headphone Amplifier
Compatibility
PC, Mac, PS5, PS4, PS4 Pro, Nintendo Switch, Phone
Input Type
USB-C, Optical, Coaxial, 3.5mm mic
Output Type
3.5mm headphone jack/line-out, RCA
USB Sampling Rate
Up to 24 bit/96 kHz
Optical/Coaxial Sampling Rate
Up to 24 bit/192 kHz
Headphone Impedance Supported
16-300Ω
Power Input
DC 5V via USB-C
Output Power
1000mw@16Ω
500mw@32Ω
300mw@64Ω
150mw@128Ω
80mw@300Ω
THD: ≤0.003%
SNR: ≥ 110Db
What will you get
1x Fosi Audio K5 Pro Mini Stereo Gaming DAC
1x 2 in 1 USB Type-A/C to Type-C Cable
1x 3.5mm Headphone Splitter
1x User Manual
1 YEAR WARRANTY
Don't worry, Fosi Audio K5 Pro Gaming DAC & Headphone Amplifier comes with a 1 Year warranty against manufacturing defects. We guarantee that every product on Concept Kart is genuine and backed by the Manufacturer's warranty.
Read more about Concept Kart's warranty policy.
FREE SHIPPING ON ALL PREPAID ORDERS
We usually ship orders on same day if ordered before 2 pm or within 24 hours if ordered later (except on holidays/sunday, where processing times may be higher) from one of our domestic warehouses based out of Delhi. It normally takes around 1 to 5 business days for delivery. We use premium service partners such as Blue dart, DTDC and Delivery for faster and reliable service. A tracking number will be provided upon shipment.
In very rare cases when order is not received after 10 business days of shipment (extended by number of days when the govt. Restricts movement of goods due to factors such as coronavirus pandemic), please contact us and we will provide you a refund.
UPGRADED VERSION OF FOSI AUDIO Q4
The Upgraded version of the Fosi Audio Q4 introduces a microphone function, combining it with the K5 Pro headphone DAC amp to create a powerful gaming combo. This next-generation audio converter boasts exceptional internals, delivering unparalleled performance and superior audio details.
VERSATILE STEREO DAC HEADPHONE AMPLIFIER FOR HOME GAMING SYSTEMS
The K5 Pro stereo DAC headphone amplifier functions as an external sound card, making it ideal for your home gaming system. It offers compatibility with a wide range of platforms, including PS5, computers, PCs, Macs, and active speakers, among others.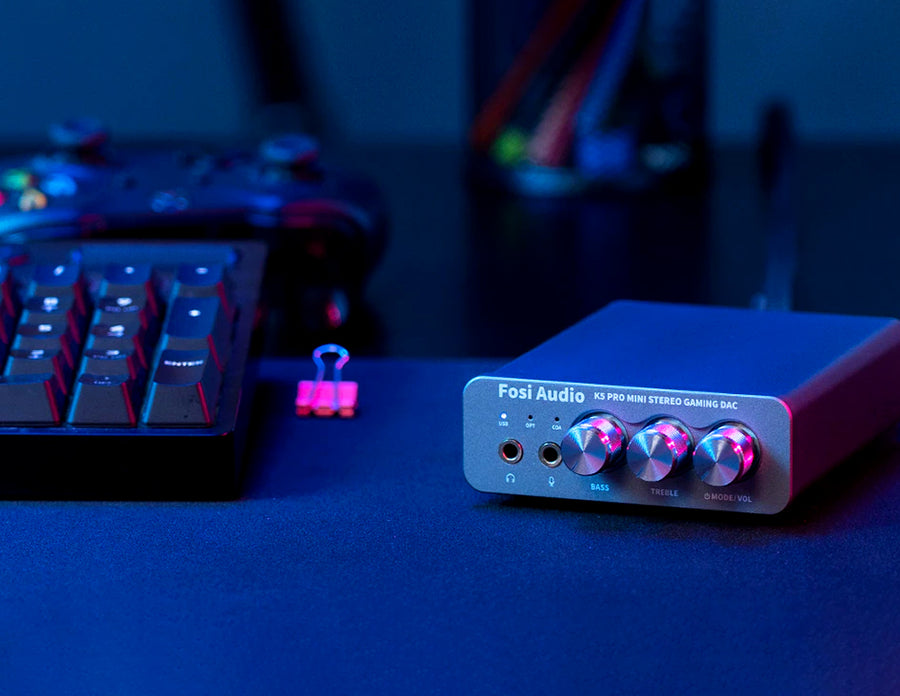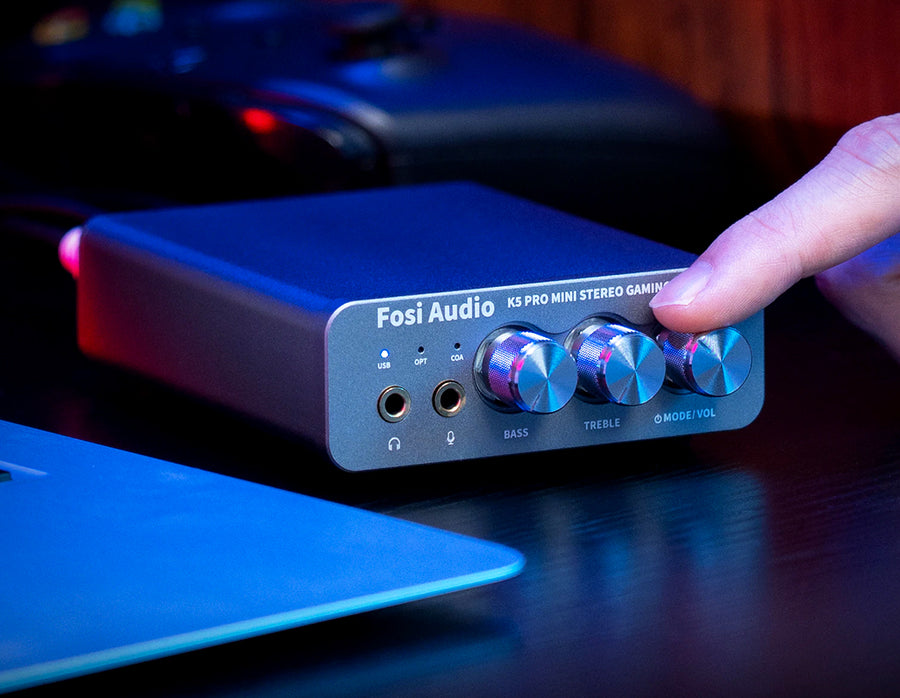 ENJOY HIGH-QUALITY SOUND
The K5 Pro is designed to deliver excellent audio to speakers or headphones. Whether you're using it with your computer, phone, tablet, TV, or other devices, expect top-notch sound quality from this 24-bit DAC and headphone amplifier.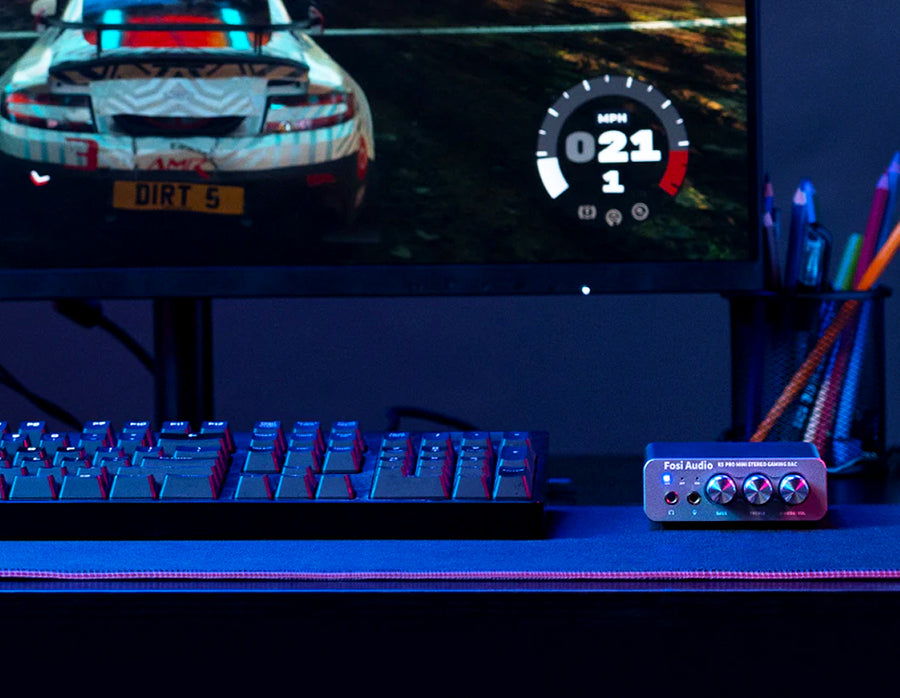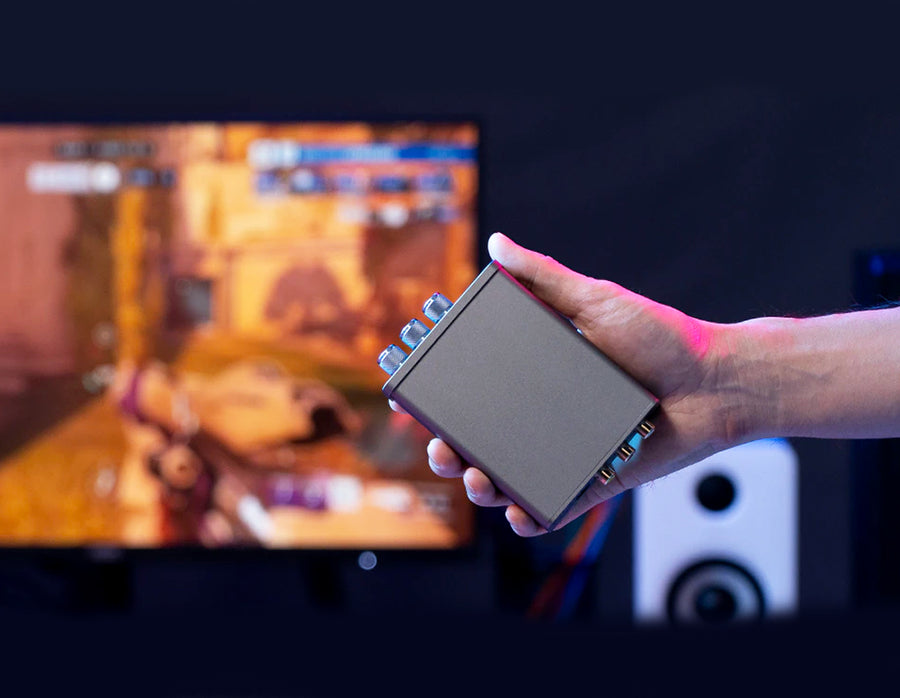 FEATURING TEXAS INSTRUMENTS NE5532 OP-AMP CHIP
The K5 Pro headphone DAC features the advanced Texas Instruments NE5532 op-amp chip for superior sound quality. Its circuit design has been specifically optimized to minimize noise and provide a clean audio experience. Compared to the previous model, the Q4, the K5 Pro offers even better sound quality, allowing you to fully immerse yourself in your music with ease.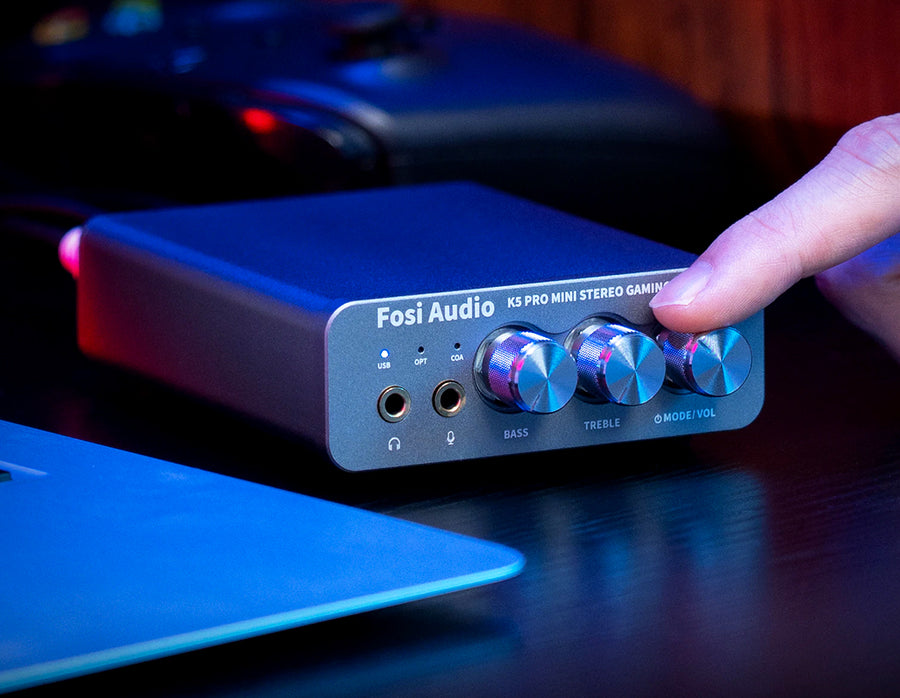 CONVERT SIGNALS, AMPLIFY AUDIO, AND DRIVE HEADPHONES WITH EASE
The K5 Pro USB DAC is designed to convert USB Type C, Optical, and Coaxial signals to 3.5mm AUX and RCA signals, ensuring minimal distortion and a wide dynamic range. Its unique design incorporates a 2-in-1 USB Type C interface that serves as both a charging port and an audio input, making it compatible with phones (Note: Your audio source must be connected to the USB-A/C port.). The RCA output allows for connection to an amplifier or powered speakers on your desktop. Additionally, the 3.5mm AUX and microphone interface can effectively drive headphones with impedance ranging from 16 Ohms to 300 Ohms.
TAKE CONTROL OF YOUR SOUND
The K5 Pro offers master volume, bass, and treble control, allowing you to fine-tune your audio experience according to your preferences. Adjust the settings to achieve the perfect balance and enjoy personalized sound.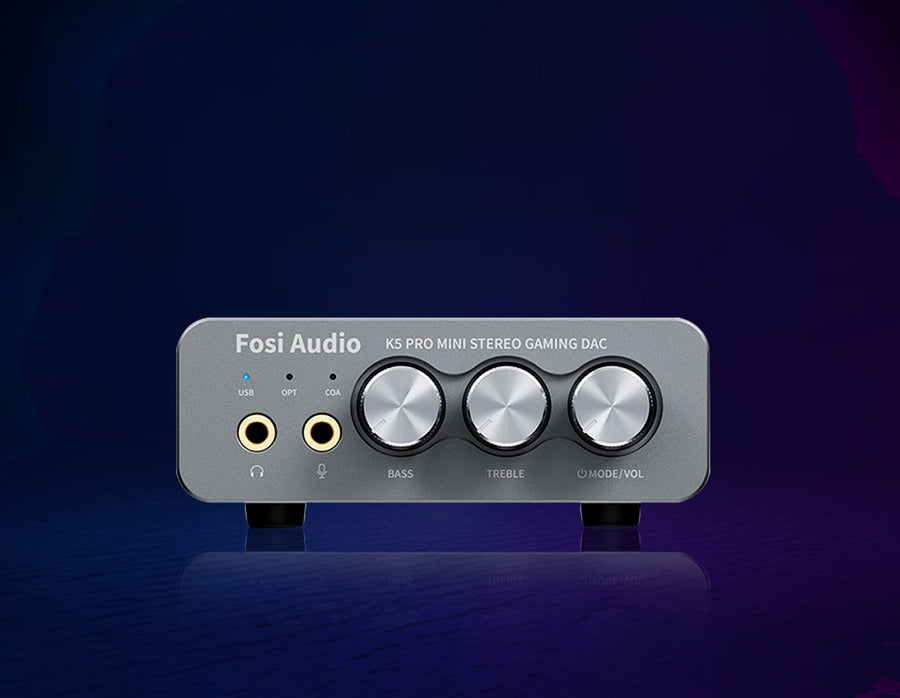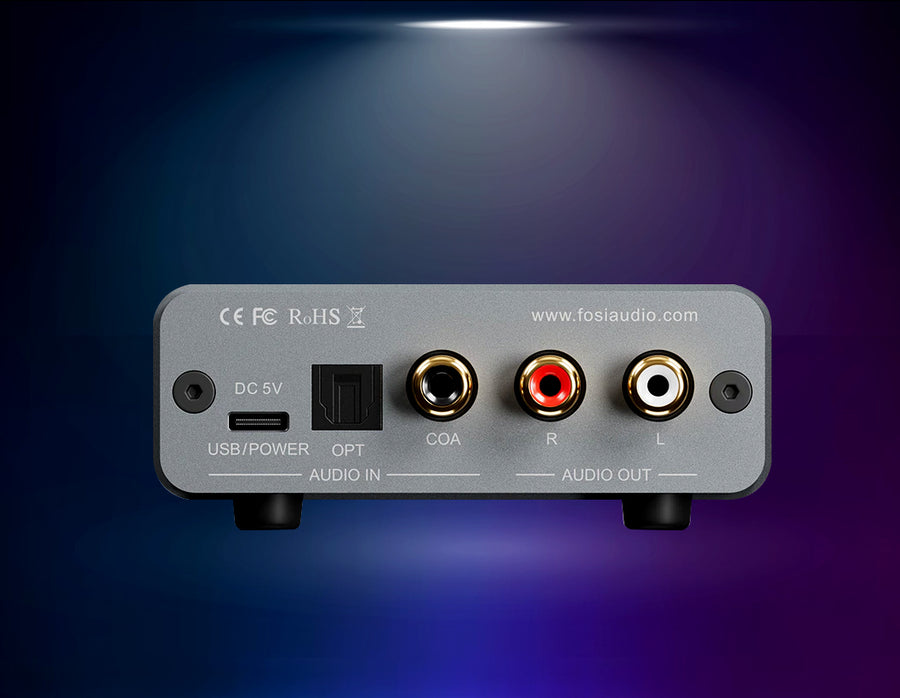 ELEVATE YOUR GAMING EXPERIENCE
Experience your favorite games in a whole new way with the K5 Pro, immersing yourself in the intricate audio details and enjoy superior sound quality on your favorite games, whether you're playing on a PS5, PS4, Xbox One, Nintendo Switch, or PC, with the K5 Pro's cross-platform compatibility.
Best Gaming DAC
This DAC/AMP is very good for FPS games. Hear every steps of opponents.
Good product.
Product title
Vendor
Rs. 19.99 | Rs. 24.99
Product title
Vendor
Rs. 19.99 | Rs. 24.99
Product title
Vendor
Rs. 19.99 | Rs. 24.99
Product title
Vendor
Rs. 19.99 | Rs. 24.99