Experience Music in an Entirely New Way
Terminating Impedance
2-8Ω
Input Mode
Bluetooth + RCA
Output Mode
Passive Speakers + Pre-out
Frequency Range
20Hz-20kHz(±1.2dB)
Bluetooth Transmission Distance
Up to 50Ft
Bluetooth Transmission Format
SBC/AAC
What will you get
1x BT20A Pro Power Amplifier
1x Bluetooth Antenna
1x Power Adapter)
1x AC Cord
1x User's Manual
1 YEAR WARRANTY
Don't worry, Fosi Audio BT20A Pro Bluetooth Power Amplifier comes with a 1 Year warranty against manufacturing defects. We guarantee that every product on Concept Kart is genuine and backed by the Manufacturer's warranty.
Read more about Concept Kart's warranty policy.
FREE SHIPPING ON ALL PREPAID ORDERS
We usually ship orders on same day if ordered before 2 pm or within 24 hours if ordered later (except on holidays/sunday, where processing times may be higher) from one of our domestic warehouses based out of Delhi. It normally takes around 1 to 5 business days for delivery. We use premium service partners such as Blue dart, DTDC and Delivery for faster and reliable service. A tracking number will be provided upon shipment.
In very rare cases when order is not received after 10 business days of shipment (extended by number of days when the govt. Restricts movement of goods due to factors such as coronavirus pandemic), please contact us and we will provide you a refund.
High-End Amp Chip Integrated
The TI TPA3255 chip features an advanced feedback design. This chip is known for its exceptional audio performance, delivering high-quality sound reproduction. Additionally, the TPA3255 chip excels in terms of power efficiency, ensuring that power is utilized effectively. It also boasts incredibly low power stage idle losses, minimizing power wastage to less than 2.5W during idle periods.
300 Watts x2 Power Output
The amplifier features a power output of 300 Watts x 2, enabling it to produce strong and powerful sound reproduction. It achieves efficient and high-quality audio performance through advanced feedback design and high-speed gate driver error correction. It minimizes distortions and ensuring accurate audio reproduction. In addition, the amplifier has impressively low idle losses, consuming less than 2.5W of power during idle periods, making it energy-efficient.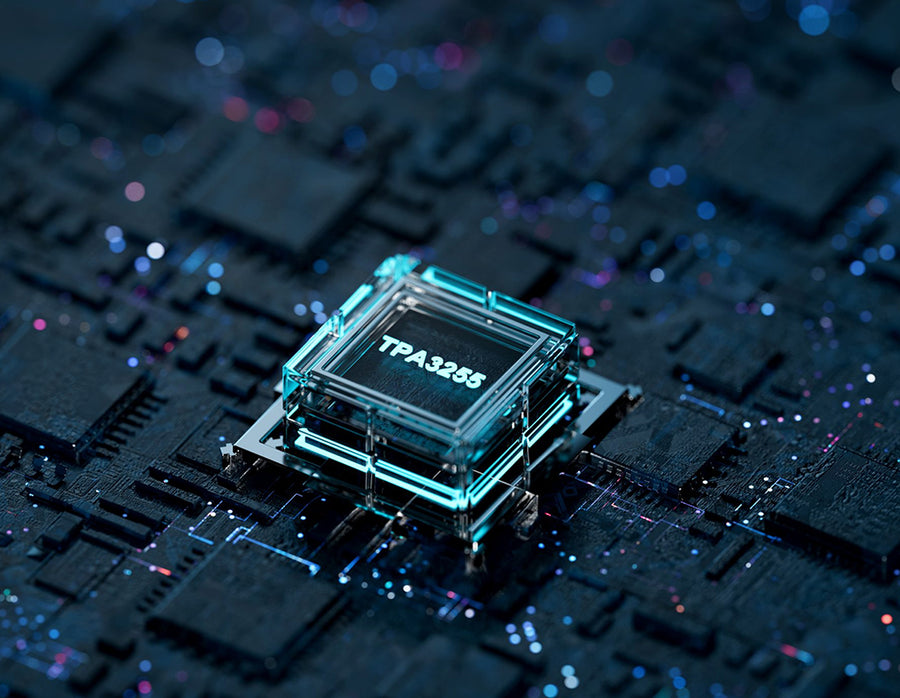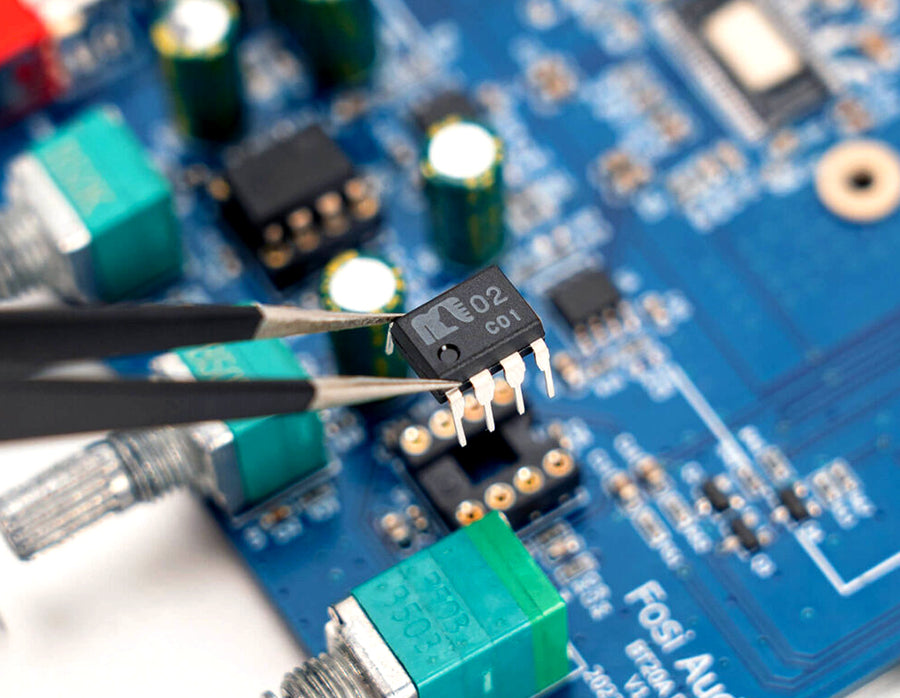 High-Efficiency with REAL-OFF Technology
The amplifier is an improved version of the BT20A amplifier and offers higher efficiency. Fosi Audio utilizes a specialized REAL-OFF technology, which guarantees a clean shutdown of the amplifier while consuming zero energy. This feature ensures that the amplifier efficiently powers down without any energy wastage, resulting in an environmentally friendly operation.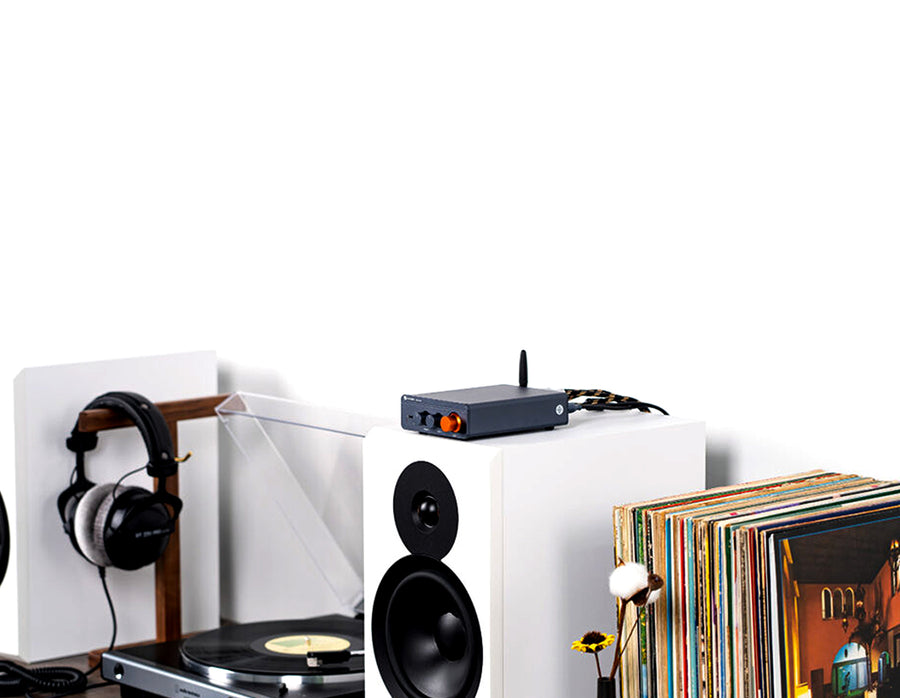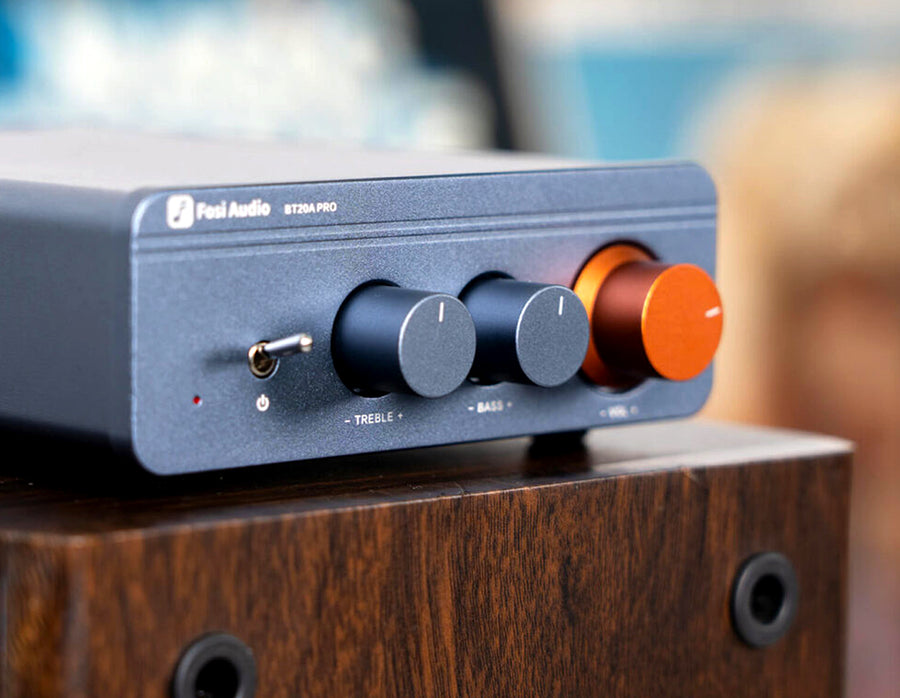 Replaceable Op-Amps
Fosi Audio BT20A Pro allows for the replacement of Op-Amps, such as NE5532, with various alternatives like LME49720HA, MUSES02, OPA2604AP, OPA2134PA, LM4562, and NJM4556AD. This flexibility allows users to customize the sound quality according to their preferences.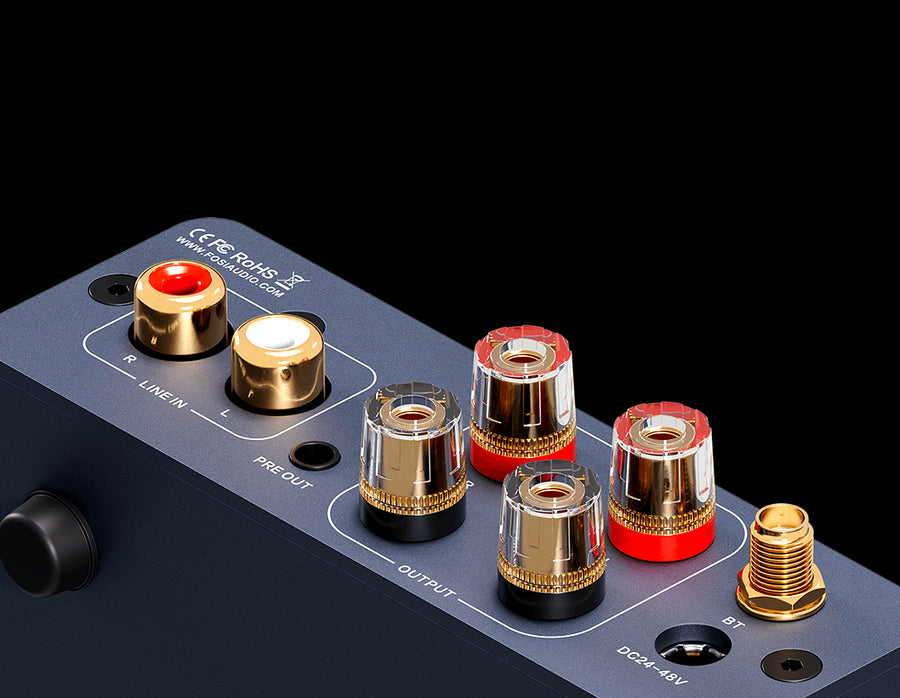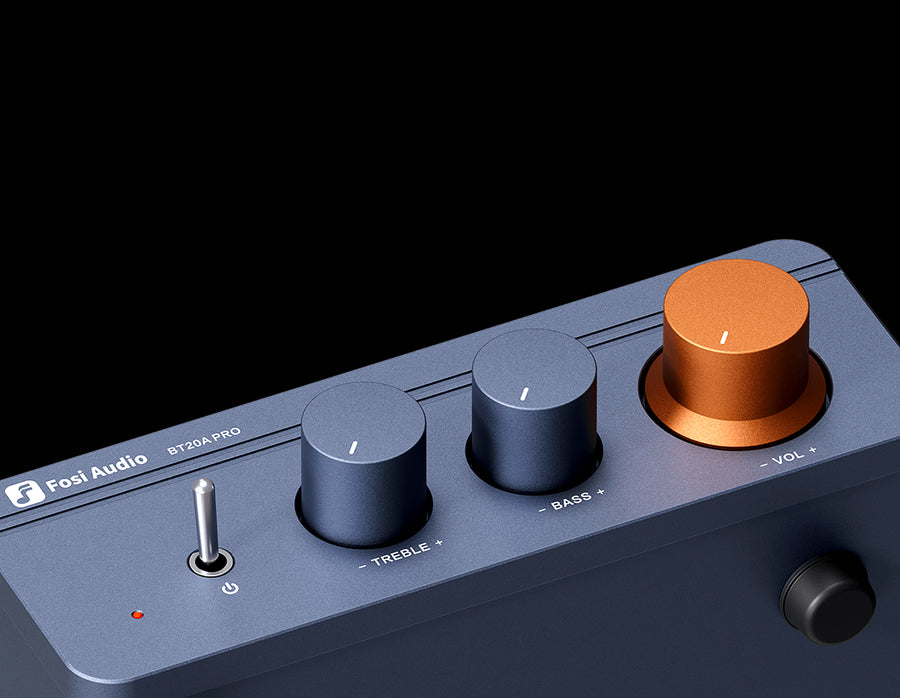 Superior Audio Performance
The BT20A Pro amplifier offers exceptional sound performance, providing a clean and accurate audio experience. Whether you're listening to classical compositions or modern pop music, this amplifier ensures that the sound reproduction is of high quality and free from any distortions or issues. It delivers a faithful representation of the music, allowing you to fully enjoy the nuances and details of the audio.
Enhanced Bluetooth 5.0 Connectivity
The amplifier features Bluetooth 5.0 technology, providing improved connectivity and performance. By pressing and holding the volume control for five seconds, the Bluetooth pair can be cleared. In addition, it has a Bluetooth memory function, so it can be easily paired the next time and an alert tone to indicate status. making re-pairing more convenient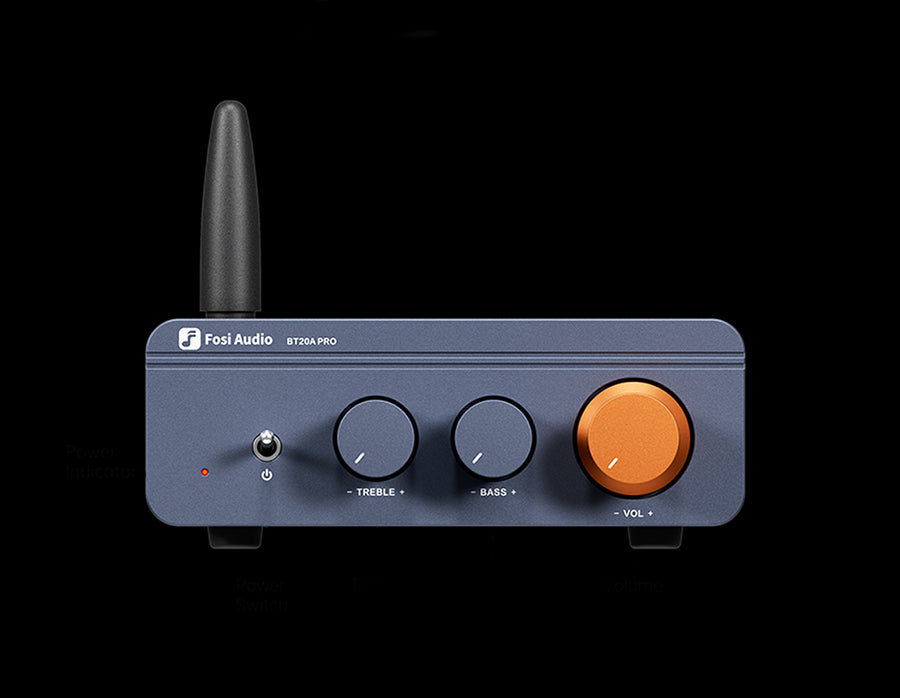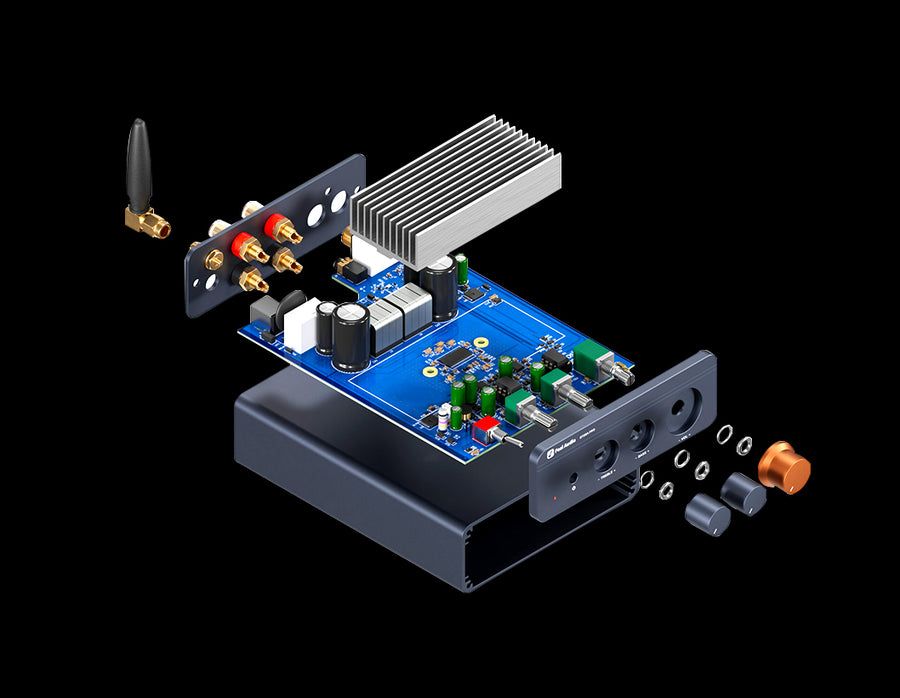 Customizable Sound Controls
The BT20A Pro amplifier offers a wide range of bass and treble controls, allowing users to customize the sound according to their preferences. By setting the treble and bass effects. You can turn the treble and bass effects to a middle point to listen to the original sound without effects.
BT20A Pro - Short Term Review
Its a great amp for bookshelf speakers. Crystal clear and very easy to set up. Doesn't get hot even after protracted use. Great buy at the price point.
Thank you for your feedback about your experience at our store. Your review means a lot to us and helps spread the word about our business to other customers like you!
Fosi Audio - BT20A Pro Bluetooth Power Amplifier
Product title
Vendor
Rs. 19.99 | Rs. 24.99
Product title
Vendor
Rs. 19.99 | Rs. 24.99
Product title
Vendor
Rs. 19.99 | Rs. 24.99
Product title
Vendor
Rs. 19.99 | Rs. 24.99