LIGHT UP YOUR STUDIO WITH ELGATO KEY LIGHT
Product Name
Elgato - Professional 2800 Lumens Studio Light
Lighting Method
Edge-Lite LED
Maximum Brightness
2800 Lumens
Color Temperature Range
2900 – 7000K
Panel Surface Area
ca. 93 in² / 600 cm²
Maximum Height
49 in /125cm
Multi Mount System
Master Mount L, Desk Clamp
Controls
App, Stream Deck
Multi-Layer Diffusion
Yes
Chroma Key Performance
Perfect
What will you get:
1x Elgato Key Light
1x Steel Pole Mount
1x Power Supply
1x Quick Start Guide
FREE SHIPPING ON ALL PREPAID ORDERS
We usually ship orders on same day if ordered before 2 pm or within 24 hours if ordered later (except on holidays/sunday, where processing times may be higher) from one of our domestic warehouses based out of Delhi. It normally takes around 1 to 5 business days for delivery. We use premium service partners such as Blue dart, DTDC and Delivery for faster and reliable service. A tracking number will be provided upon shipment.
In very rare cases when order is not received after 10 business days of shipment (extended by number of days when the govt. Restricts movement of goods due to factors such as coronavirus pandemic), please contact us and we will provide you a support.
ILLUMINATE YOUR PERFORMANCE WITH ELGATO KEY LIGHT
In order to make your camera feed stand out, quality lighting is essential. Whether you're smiling, celebrating, focusing, or expressing excitement, viewers want to see every detail of your expressions. As the main attraction, it's important to showcase yourself in the best possible light. Key Light instantly adds a professional touch to your setup and lets your audience know that you're a pro. After all, they're subscribing to see you!
WI-FI CONNECTED STUDIO LIGHT
No more getting up to adjust settings and returning to a poorly lit image! With Key Light, you can say goodbye to hard-to-reach knobs and enjoy a direct Wi-Fi connection to your PC. The Control Center app allows you to sit back and easily adjust your lighting with your mouse, providing real-time on-screen feedback. You can even sync multiple Key Lights at once, making it easier than ever to achieve the perfect lighting setup.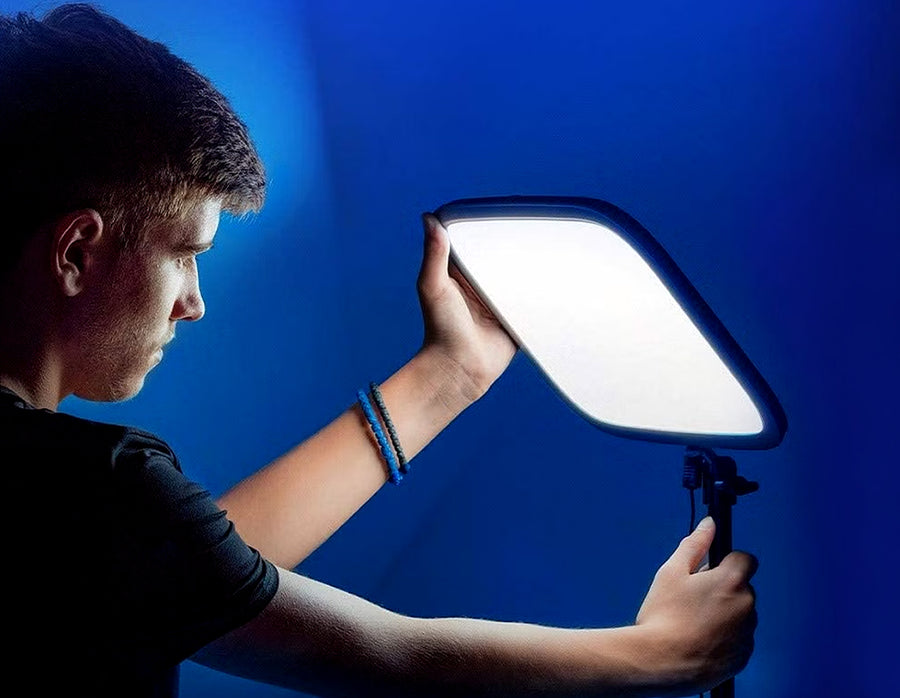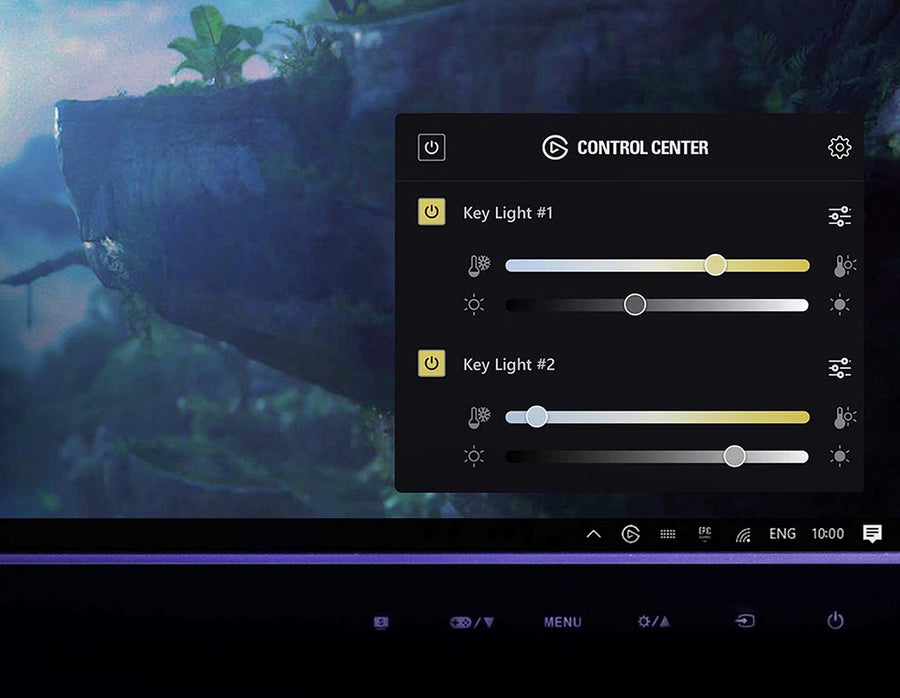 POWERFUL, COOL, AND CUSTOMIZABLE STUDIO LIGHTING
Even with its powerful 2800-lumen output, Key Light manages to keep heat to a minimum, unlike soft boxes that can make you sweat. Its 160 high-quality OSRAM LEDs provide a bright yet adjustable illumination that can be dimmed to create a subtle glow. With a color temperature range of 2900 to 7000 K, Key Light produces a wide range of hues, from arctic blue to sunset amber. Plus, its opal glass face ensures a balanced and glare-free diffusion, delivering the perfect beam angle for your needs.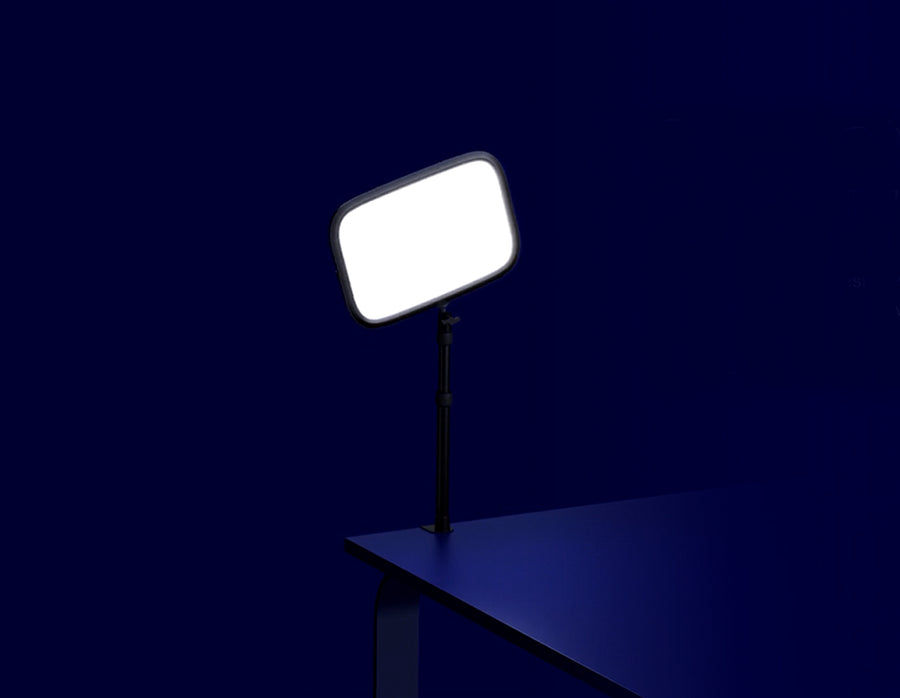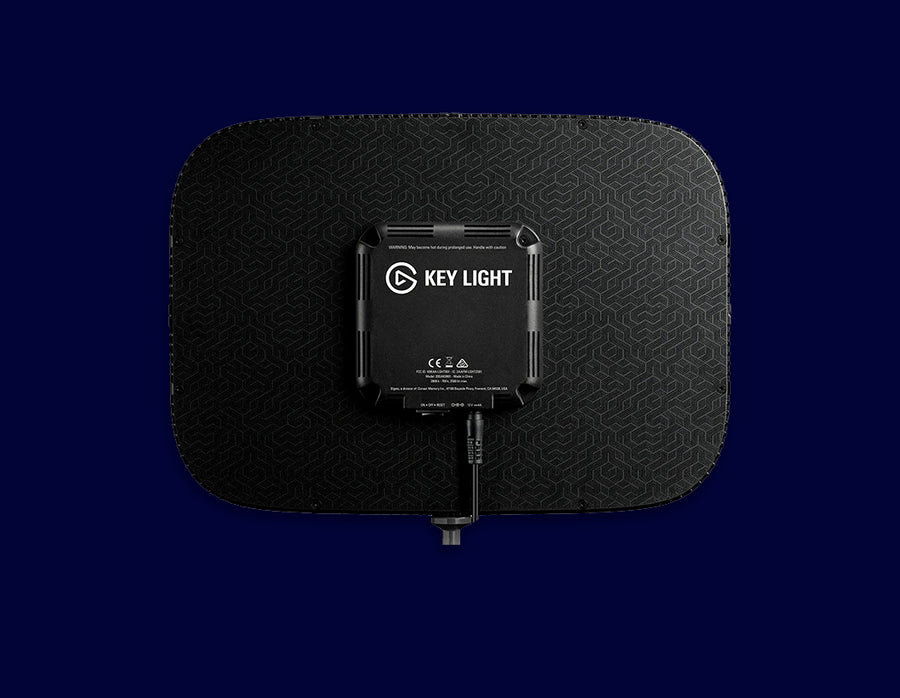 ULTIMATE HIGH-END STUDIO LIGHTING SOLUTION
Key Light is flawlessly designed to meet the ever-increasing demands of video production, setting a new standard for high-end studio lighting. With its extra-bright yet highly adjustable illumination, compact design, and durability, Key Light is built to last. Its app-enabled features allow for even more customization and flexibility, ensuring it evolves with you as your needs change. In every aspect, Key Light exudes professionalism and lets everyone know that you mean business.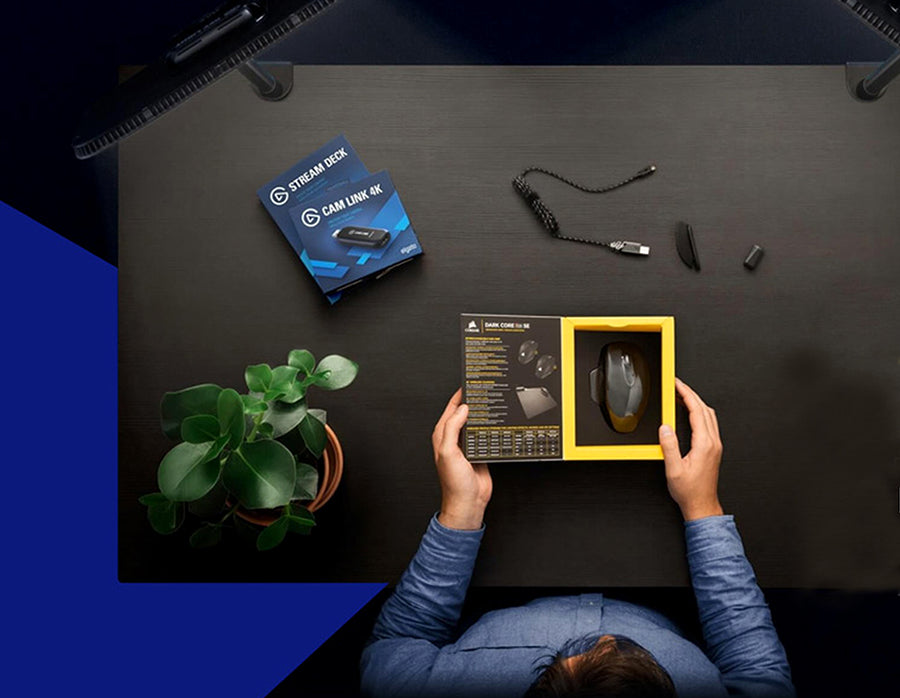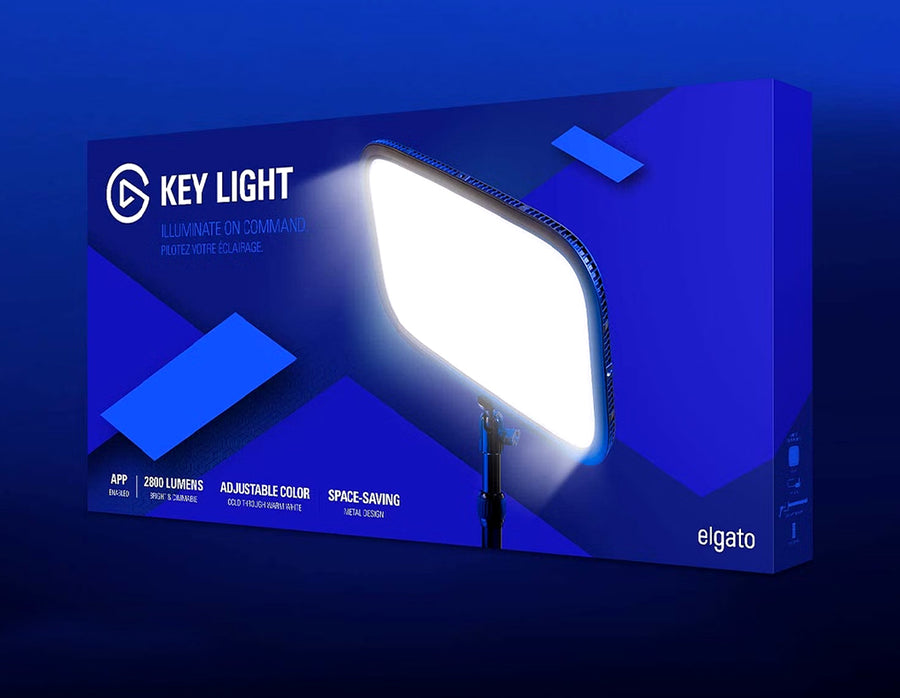 MAXIMIZE YOUR LIGHTING CONTROL WITH STREAM DECK INTEGRATION
Take your lighting to the next level with Stream Deck integration! With just a single tap, you can power up your Key Light, adjust the brightness and color temperature, and even save custom settings for instant access. Stream Deck offers direct integrations that you can personalize to your liking, and the possibilities are endless. From tweaking your lighting to launching new integrations, Stream Deck makes it easier than ever to streamline your workflow and take control of your content creation.
Add a heading
Add content using the options to the left
Products are ok, but replacement process can be improved
Hi
I'm good with the products received. Apart from a minor issue with one of the light stand, they are good. The one issue I have is with the replacement policy. So, it can be improved. I was given 500 as a refund for the issue I faced. But, initially, I asked for the replacement, but the process is cumbersome, as they first asked to send the product back and then they will send the replacement after inspecting. I asked to send the replacement and take the one I have while giving the replacement order. But, overall it is ok.
We're normally known for our exceptional attention to detail, and we regret that we missed the mark.
Product title
Vendor
₹ 19.99 | ₹ 24.99
Product title
Vendor
₹ 19.99 | ₹ 24.99
Product title
Vendor
₹ 19.99 | ₹ 24.99
Product title
Vendor
₹ 19.99 | ₹ 24.99
<! -- Mezereon Configuration -->