Unmatched Quality, Unparalleled Comfort
Product Name
Effect Audio Ares S Upgrade Cable for IEM
Connectors
ConX ™ Interchangeable Connector (MMCX comes with 2-Pin as well)
Cable
Selected Premium UP-OCC Copper Litz
What will you get
1x Effect Audio Ares S Upgrade Cable
1x ConX MMCX Connector
1x User Manual
3 MONTHS WARRANTY
Don't worry, Effect Audio Ares S Upgrade Cable for IEM comes with a 3 Months warranty against manufacturing defects. We guarantee that every product on Concept Kart is genuine and backed by the Manufacturer's warranty.
Read more about Concept Kart's warranty policy.
FREE SHIPPING ON ALL PREPAID ORDERS
We usually ship orders on same day if ordered before 2 pm or within 24 hours if ordered later (except on holidays/sunday, where processing times may be higher) from one of our domestic warehouses based out of Delhi. It normally takes around 1 to 5 business days for delivery. We use premium service partners such as Blue dart, DTDC and Delivery for faster and reliable service. A tracking number will be provided upon shipment.
In very rare cases when order is not received after 10 business days of shipment (extended by number of days when the govt. Restricts movement of goods due to factors such as coronavirus pandemic), please contact us and we will provide you a refund.
EFFECT AUDIO PRESENTS THE SIGNATURE SERIES, SET TO AMAZE YOU
Effect Audio is launching an exciting range of products to kick off the year. They've introduced upgraded versions of their popular cables like Ares, Cadmus, and Eros, which they're calling the "Signature Series." These new versions come with refreshed designs and sounds that aim to exceed expectations given their price points. The cables also feature a unique Y-Split and termination created exclusively for this series. The combination of intricately designed brushed and polished aluminum with the refined look of forged carbon fiber adds a touch of sophistication to these fashionable cables.
EFFECT AUDIO INTRODUCES THE CLASSIC REBORN ARES S
Effect Audio, renowned for crafting durable and stylish cables with exceptional sound, continues its legacy with the classic Ares S. Honoring the legendary ARES II, Effect Audio introduces the Ares S as part of their new signature series. Ares S captures music's emotions and essence, delivering an enthralling experience. With a wide array of dependable connectors and terminations, including rare options, Ares S ensures you're never short on choices.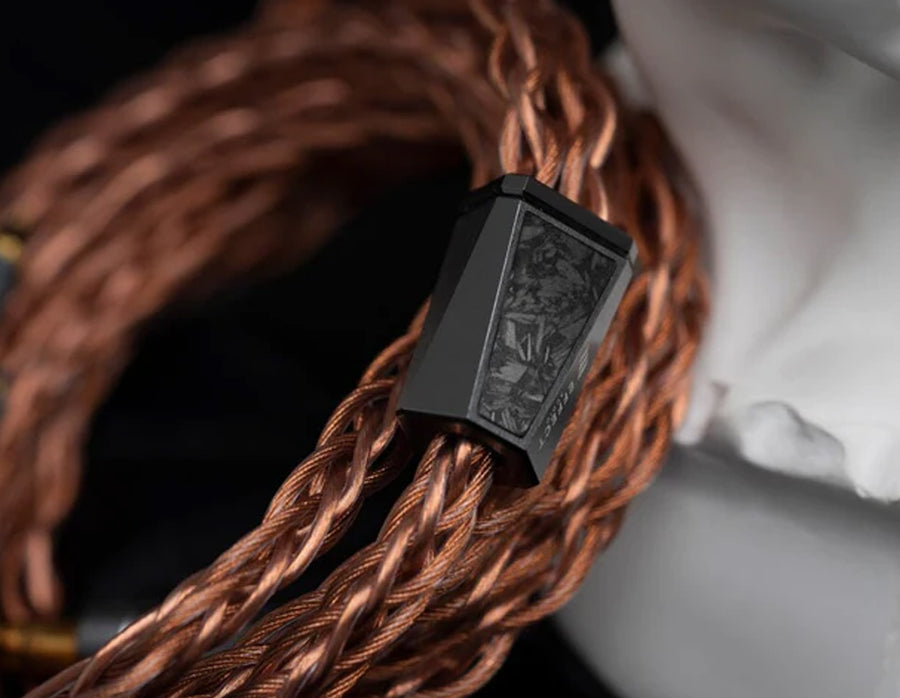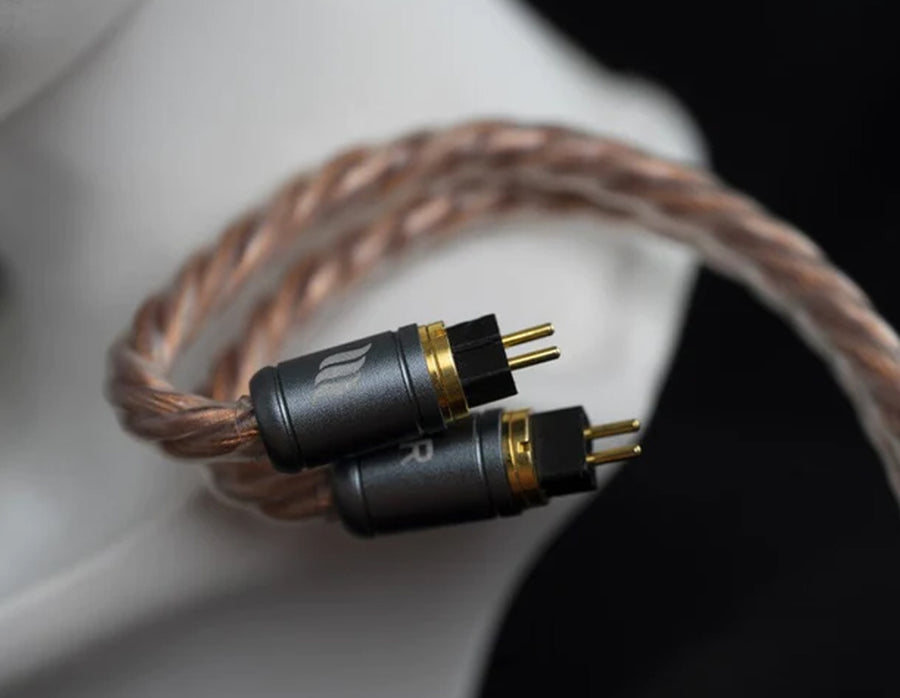 DUAL GEOMETRIC DESIGN PAIRED WITH PREMIUM UP-OCC COPPER LITZ
Effect Audio's engineers, drawing from decades of experience, have consistently aimed to deliver exceptional value. They thoroughly examined the materials and techniques used in creating ARES II. With this wealth of knowledge, Effect Audio is excited to introduce an upgraded audio cable, ARES S, which not only sounds fantastic but is also budget-friendly. ARES S offers improved sound quality, characterized by captivating warm vocals, achieved through a unique dual geometric design. This lush cable is now crisper and more detailed, thanks to an extended frequency response. Crafted from top-notch UP-OCC Copper Litz material, ARES S ensures superb audio transmission and performance without distortion across the entire frequency spectrum.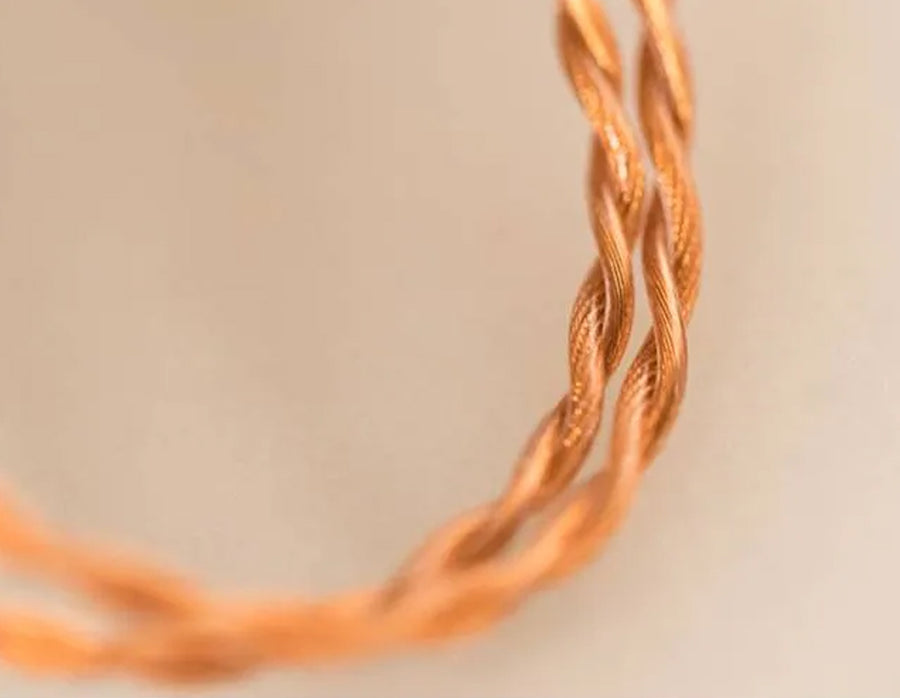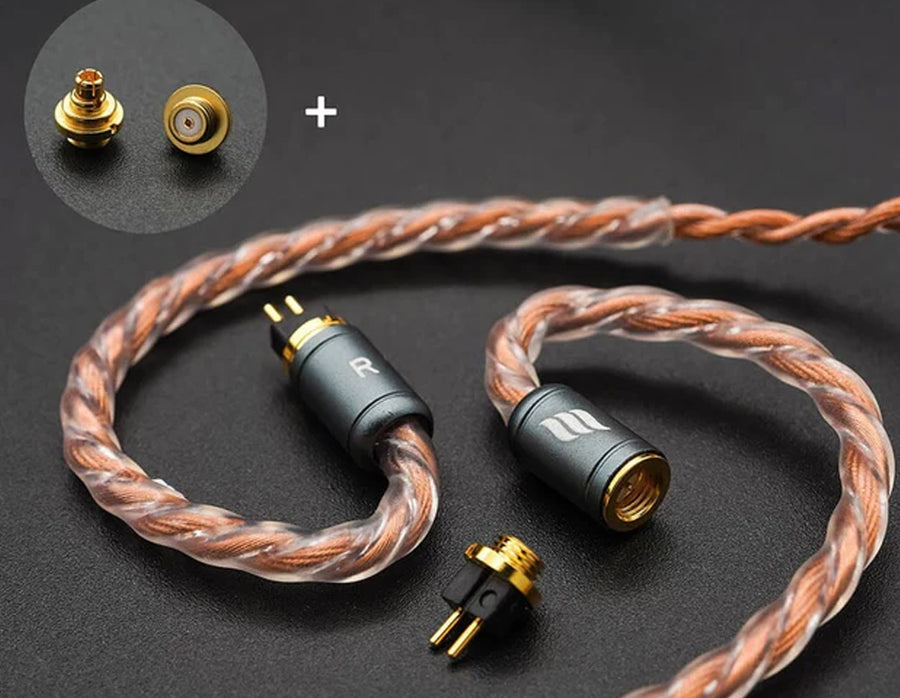 CREATIVE DESIGN COMBINES ALUMINUM AND FORGED CARBON FIBER FOR LASTING DURABILITY
Effect Audio's engineers have specially crafted a customized Y split and termination for user convenience. The cable's intricate blend of polished/brushed aluminum and raw Forged Carbon Fiber enhances its visual appeal. With Effect Audio's Ergonomic Performance Optimization technology, the cable achieves impressive flexibility and agility while maintaining audio quality. This results in a durable cable that offers a comfortable and secure fit, ensuring prolonged audio enjoyment. Ares S boasts a design featuring EPO* 24 AWG 4 wires, EA ultra Flexi™ insulation, ConX™ interchangeable connector, and a rhodium-plated brass straight-type plug. The overall comfort is high, with minimal pressure on the ears.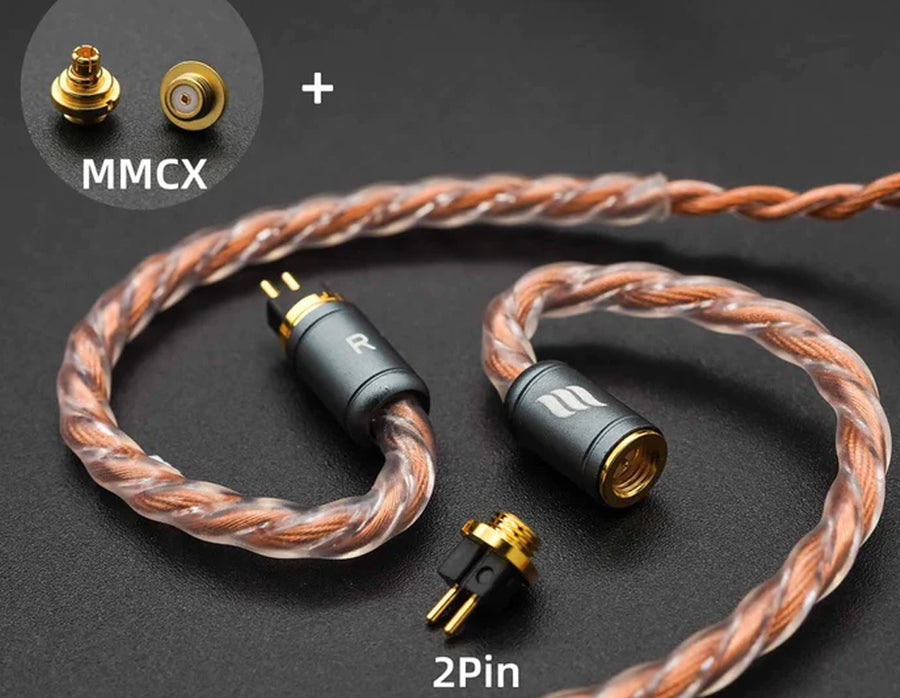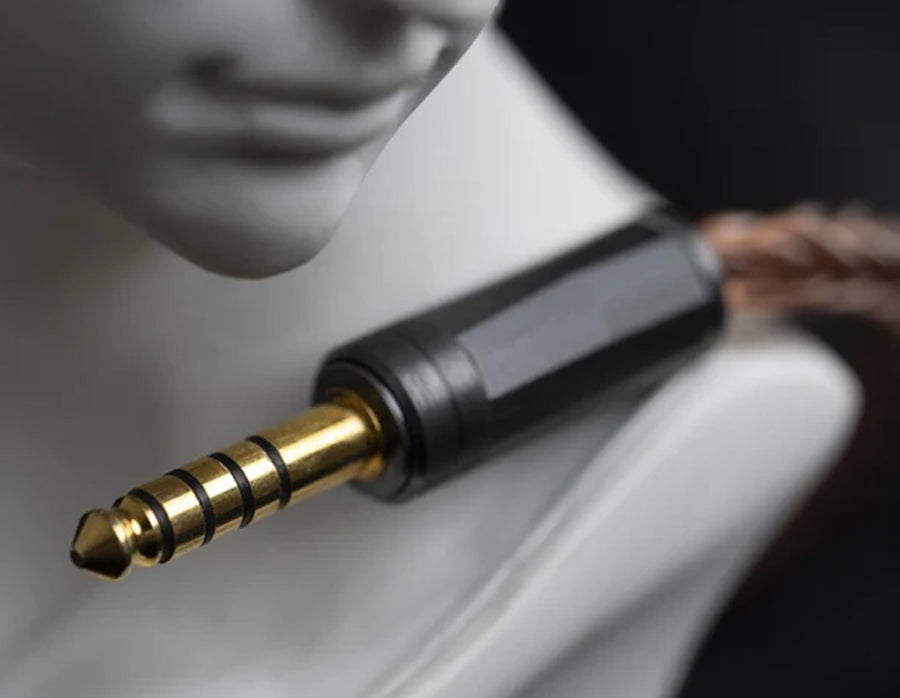 HASSLE-FREE CONNECTIVITY THROUGH THE CONX™ INTERCHANGEABLE CONNECTOR
Utilizing their expertise, Effect Audio has meticulously crafted a cable that delivers outstanding value and sonic performance. The engineers have employed top-tier materials in the creation of Ares S. This cable's exceptional audio quality is achieved through innovative geometries and construction. Ares S enhances vocal expression, providing richer depth and presence. The ConX™ interchangeable connector, a smart solution for audio enthusiasts, offers a choice between connectors (0.78 mm 2-pin and MMCX). This flexibility maximizes the usability of your collection of IEMs, ensuring optimal compatibility.
Product title
Vendor
Rs. 19.99 | Rs. 24.99
Product title
Vendor
Rs. 19.99 | Rs. 24.99
Product title
Vendor
Rs. 19.99 | Rs. 24.99
Product title
Vendor
Rs. 19.99 | Rs. 24.99