Shipping & Delivery
Estimated Delivery within 2 to 4 weeks.
EXTRA SAVINGS & Rewards
Earn upto 5% of order value
With GST invoice, save up to 28% on business purchases
RETURN POLICY
10 Days Replacement Policy
All products are covered by 10 Day Replacement Guarantee. This product is eligible for a free replacement, in case you receive a damaged, defective or different item. Please keep the product in its original condition with all accessories & packaging for a successful return. We may contact you to assess the damage or defect before issuing a replacement. Accessories like cables and eartips are not backed up the manufacturer's warranty.

Please note that physical damage cases need to be brought to our notice within 24 hours.

WARRANTY
1 Year Manufacturer's Warranty
Precision in Sound, Luxury in Comfort
Product Name
DUNU Falcon Ultra IEM
Frequency Response
5HZ-40Khz
Sensitivity
108dB+-1dB at 1Khz
Dynamic Driver
Second-Gen ECLISPSE Dynamic Driver with Lithium Magnesium Metallic Diaphragm
Magnetic Circuit
Ring Magnetic Circuit with Strong magnetic flux
Acoustic Cavity Design
Resonance Suppressing Internal and External Dual Cavity
Acoustic Tube
Replaceable Design, Two Options (Stainless Steel, Brass Gold-Plated)
Cavity Material
S316 Stainless Steel
Cable
Four-strand high purity silver plated single crystal copper litz cable
Connectors
Patented expanded MMCX Connectors
Termination Plug
Q-Lock Lite Swappable Plug (3.5mm SE, 4.4mm BAL)
What will you get
DUNU Falcon Ultra IEM
Multiple Eartips
Stock Cable
Cleaning Brush
Swappable Plug (3.5mm SE, 4.4mm BAL)
1 YEAR WARRANTY
Don't worry, DUNU - Falcon Ultra IEM comes with a 1 Year warranty against manufacturing defects. We guarantee that every product on Concept Kart is genuine and backed by the Manufacturer's warranty.
Read more about Concept Kart's warranty policy.
FREE SHIPPING ON ALL PREPAID ORDERS
We usually ship orders on same day if ordered before 2 pm or within 24 hours if ordered later (except on holidays/sunday, where processing times may be higher) from one of our domestic warehouses based out of Delhi. It normally takes around 1 to 5 business days for delivery. We use premium service partners such as Blue dart, DTDC and Delivery for faster and reliable service. A tracking number will be provided upon shipment.
In very rare cases when order is not received after 10 business days of shipment (extended by number of days when the govt. Restricts movement of goods due to factors such as coronavirus pandemic), please contact us and we will provide you a support.
INTRODUCTION OF FALCUN ULTRA IEM
DUNU has introduced the Falcon Ultra, an upgraded version of its popular Falcon Pro IEMs. While retaining the original model's design and ergonomics, the Falcon Ultra has undergone a comprehensive internal redesign. The earphones feature a fresh color scheme to enhance their appearance and feature DUNU's second-generation ECLIPSE Architecture dynamic driver, equipped with a lithium-magnesium pure metallic alloy dome structure. With professional tuning and an impressive design, the Falcon Ultra offers a new level of pure sound quality, unlocking previously unexplored audio realms.
UPGRADED DRIVER WITH NEW DIAPHRAGM & MAGNETIC CIRCUIT
The Falcon Ultra IEM have an upgraded diaphragm and magnet circuit. The old plastic diaphragm has been replaced with a lightweight and sturdy Lithium Magnesium Alloy, similar to the one used in the high-end Zen Pro IEMs. This material ensures clear sound reproduction.
Additionally, the magnet circuit structure, similar to the Zen Pro's but slightly smaller, delivers a magnetic flux close to that of the Zen Pro. This upgrade results in clearer sound, sharp imaging, enhanced energy, and an overall refined sound experience.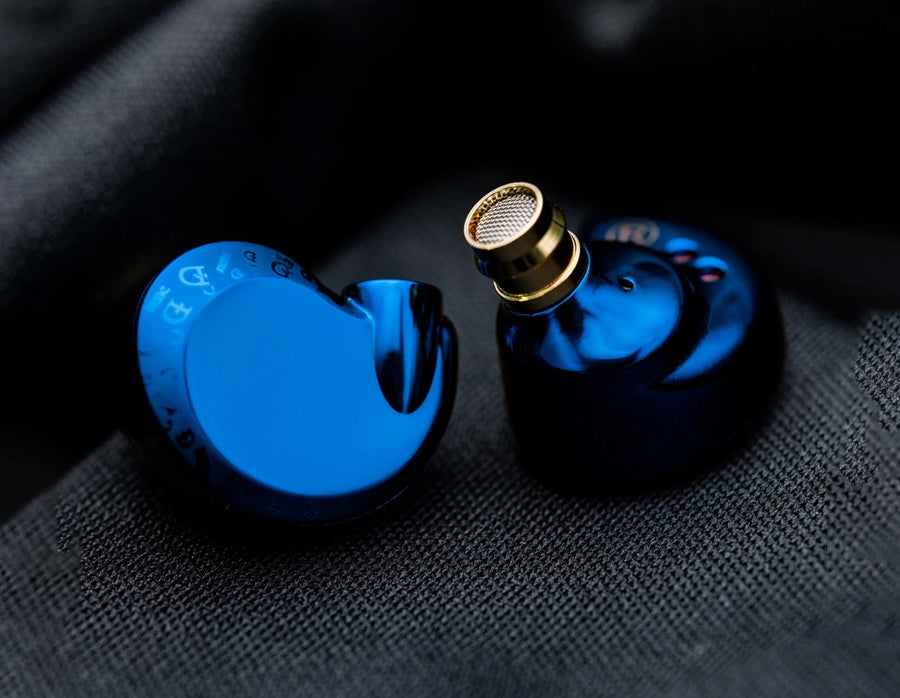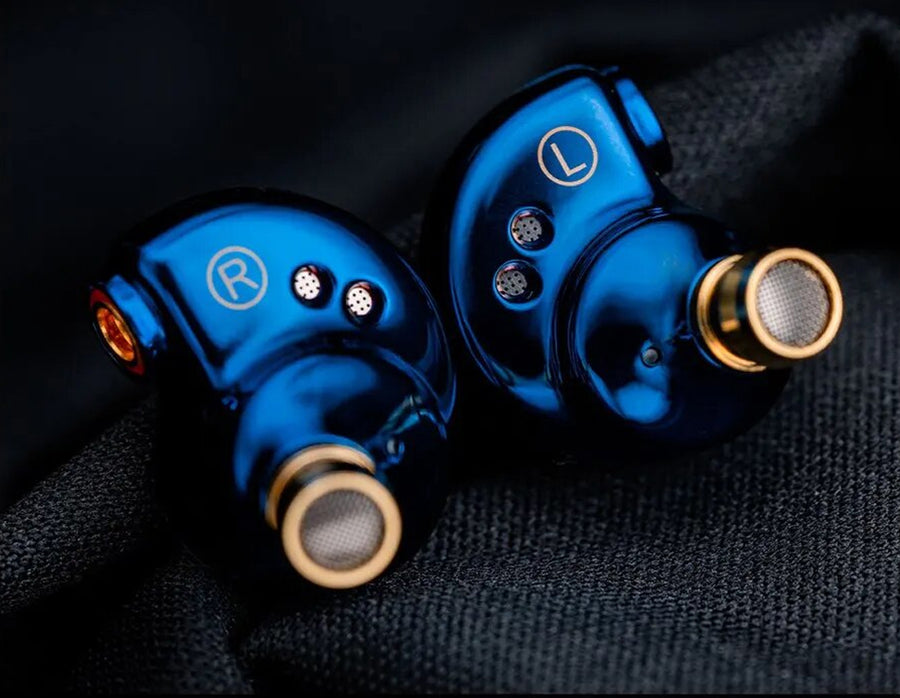 STUNNING KLEIN BLUE FINISH
The original Falcon Pro had a shiny metallic finish, but the new Falcon Ultra by DUNU comes in a beautiful Klein Blue color. The earphones have a glossy, mirror-like surface that reflects different shades of blue in different lighting, making them look stunning.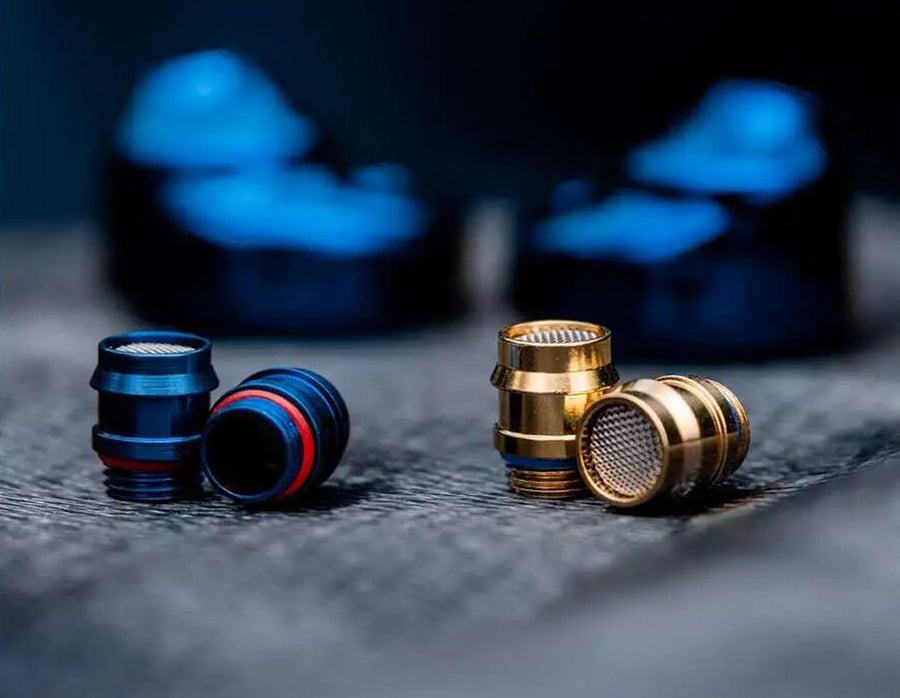 INNOVATIVE EXTERNAL RING MAGNETIC SYSTEM
DUNU has enhanced the magnetic design of the Falcon Ultra with an external ring-type magnetic assembly boasting a Tesla-level magnetic flux. Precision-milled to micron-level tolerances, these magnet pieces generate a robust magnetic flux comparable to the flagship Zen Pro, ensuring crystal-clear sound with minimal distortion.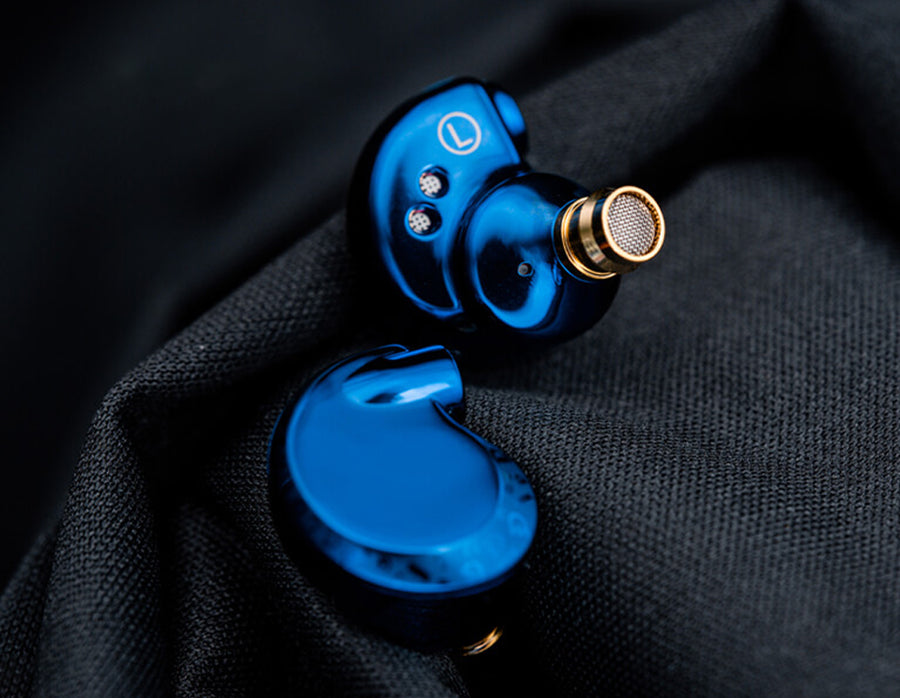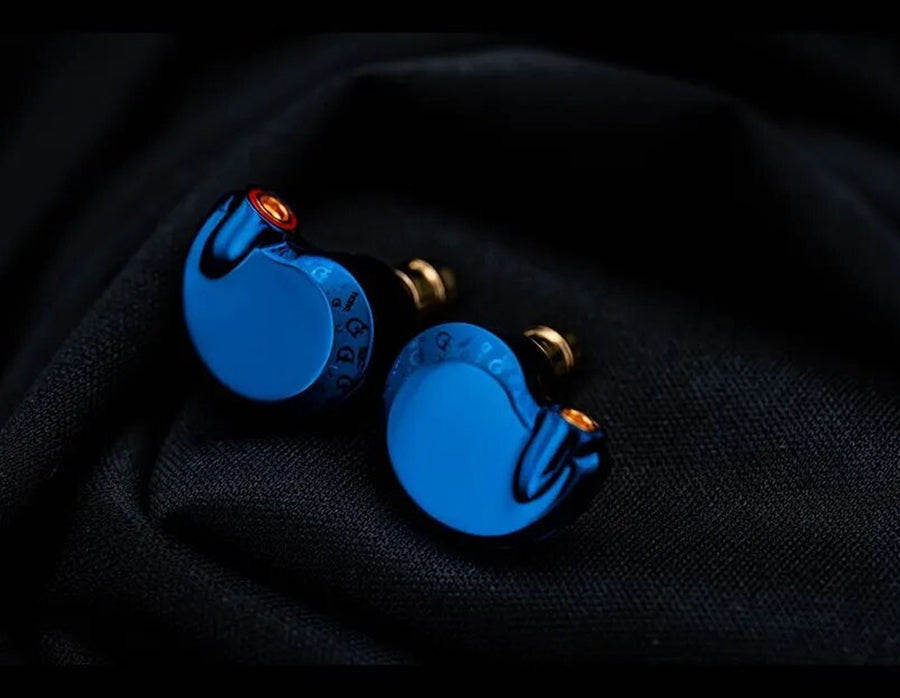 INNOVATIVE SECOND-GENERATION ECLIPSE ARCHITECTURE
The DUNU Falcon Ultra features an advanced dynamic driver, utilizing the second-generation ECLIPSE architecture initially showcased in the flagship DUNU Zen IEMs. The pair houses 10.7mm driver features a groundbreaking lithium magnesium alloy dome structure and a unique soft suspension surround, ensuring rapid transients and seamless music playback. The combination of a rigid yet lightweight diaphragm and independent suspension significantly enhances the pair's performance, delivering effortless and high-quality audio reproduction.
IMPROVED DAMPING DESIGN
DUNU's team of skilled acoustic engineers has refined the multi-path damping system found in the Falcon Pro. This enhanced architecture achieves an optimal balance between damping and isolation in the Falcon Ultra, ensuring superior comfort without exerting pressure on your ear canal during wear.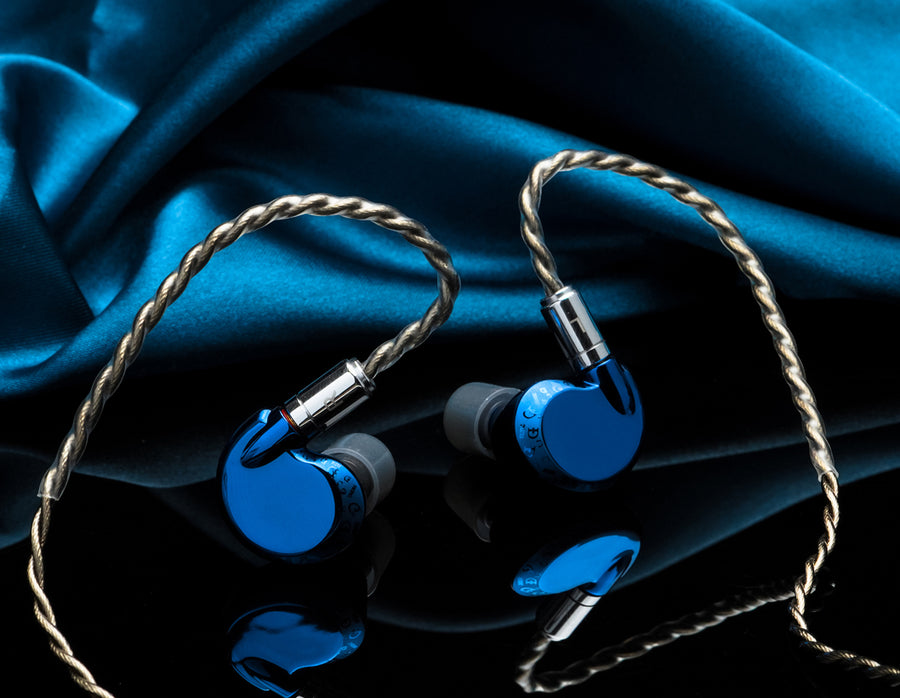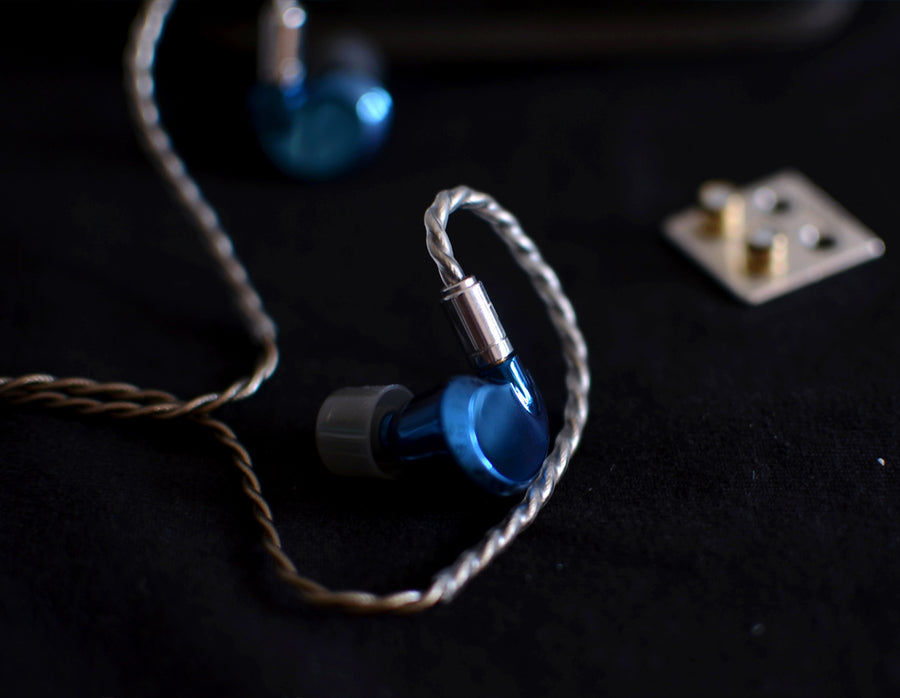 PREMIUM DUW02 PRO CABLE
The Falcon Ultra IEM comes with DUNU's new DUW02 Pro cable. This high-quality cable is made from pure copper with silver plating and includes DUNU's unique Q-Lock Lite plug system. It comes with both 3.5mm and 4.4mm plugs, which users can switch easily as needed.
Product title
Vendor
₹ 19.99 | ₹ 24.99
Product title
Vendor
₹ 19.99 | ₹ 24.99
Product title
Vendor
₹ 19.99 | ₹ 24.99
Product title
Vendor
₹ 19.99 | ₹ 24.99
<! -- Mezereon Configuration -->