Shipping & Delivery
IMPORTANT: Expect parcel delivery in Southern States delays due to Michung storm.
Free Shipping on Prepaid Orders
Same day dispatch, if ordered before 2:00 PM.
Order Placed before 2:00 PM will be shipped within 24 hrs. (Except Sunday and Holidays)
Cash on Delivery Available
Cash on delivery applicable for order under ₹ 15000
EXTRA SAVINGS & Rewards
Earn upto 5% of order value
With GST invoice, save up to 28% on business purchases
RETURN POLICY
10 Days Replacement Policy
All products are covered by 10 Day Replacement Guarantee. This product is eligible for a free replacement, in case you receive a damaged, defective or different item. Please keep the product in its original condition with all accessories & packaging for a successful return. We may contact you to assess the damage or defect before issuing a replacement. Accessories like cables and eartips are not backed up the manufacturer's warranty.

Please note that physical damage cases need to be brought to our notice within 24 hours.

WARRANTY
1 Year Manufacturer's Warranty
Solid Vibrating Bass Response
Product Name
CVJ Konoka IEM
Wire Material
Oxygen-Free Copper Cable
Frequency Response
10Hz-40000Hz
What will you get
1x CVJ Konoka IEM
1x Detachable Cable
1x User Manual
2x Pair Eartips
1x Tuning Pin
1 YEAR WARRANTY
Don't worry, CVJ - Konoka IEM comes with a 1 Year warranty against manufacturing defects. We guarantee that every product on Concept Kart is genuine and backed by the Manufacturer's warranty.
Read more about Concept Kart's warranty policy.
FREE SHIPPING ON ALL PREPAID ORDERS
We usually ship orders on same day if ordered before 2 pm or within 24 hours if ordered later (except on holidays/sunday, where processing times may be higher) from one of our domestic warehouses based out of Delhi. It normally takes around 1 to 5 business days for delivery. We use premium service partners such as Blue dart, DTDC and Delivery for faster and reliable service. A tracking number will be provided upon shipment.
In very rare cases when order is not received after 10 business days of shipment (extended by number of days when the govt. Restricts movement of goods due to factors such as coronavirus pandemic), please contact us and we will provide you a support.
HYBRID DRIVER CONFIGUARTION
Konoka has unveiled an enhanced audio setup driven by continuous innovation from CVJ. This upgraded configuration features a unique vibration unit, a cutting-edge 10mm dynamic driver, and a high-frequency balanced armature, all working in harmony to create an immersive three-dimensional stereo soundstage. With a dual-chamber design featuring twin sound output channels, the audio experience is enriched, offering a broader and deeper sound field that expertly complements bass frequencies and adds intricate layers to the overall audio quality. To perfect the sound, meticulous acoustic tuning has been applied, resulting in a gradual increase in the 1000Hz to 2000Hz range. This ensures the delivery of pristine and delicate human vocals and musical instruments, showcasing their remarkable brilliance.
IMMERSIVE 3D AUDIO EXPERIENCE WITH ENHANCED SENSATION
Konoka has seamlessly featured a groundbreaking vibration unit into its system, designed to synchronize with audio from movies and games, resulting in an immersive experience that seamlessly complements the overall atmosphere. These synchronized vibrations enhance the impact of sound effects, delivering an authentic 3D encounter.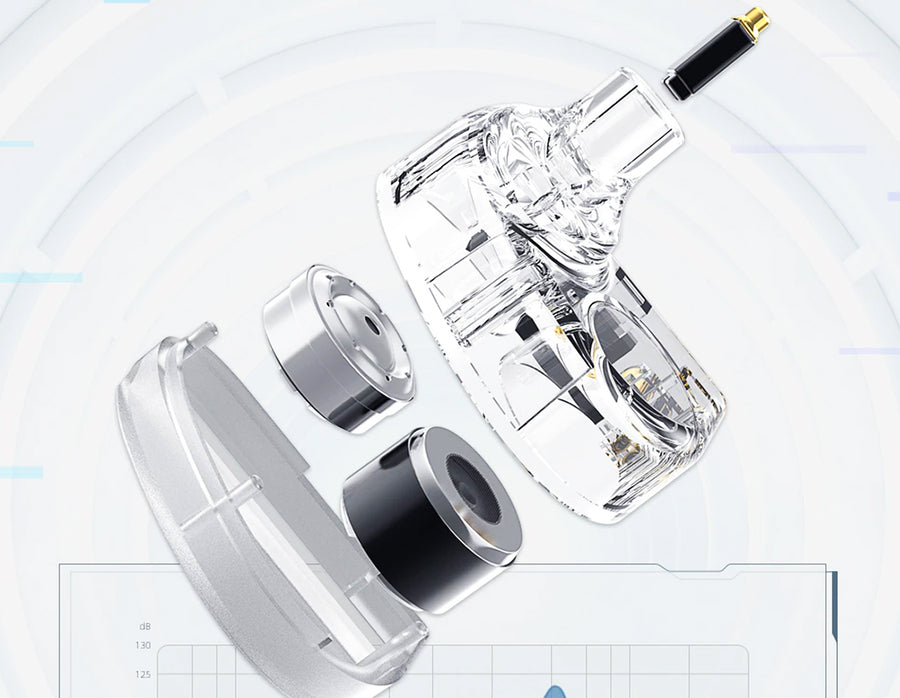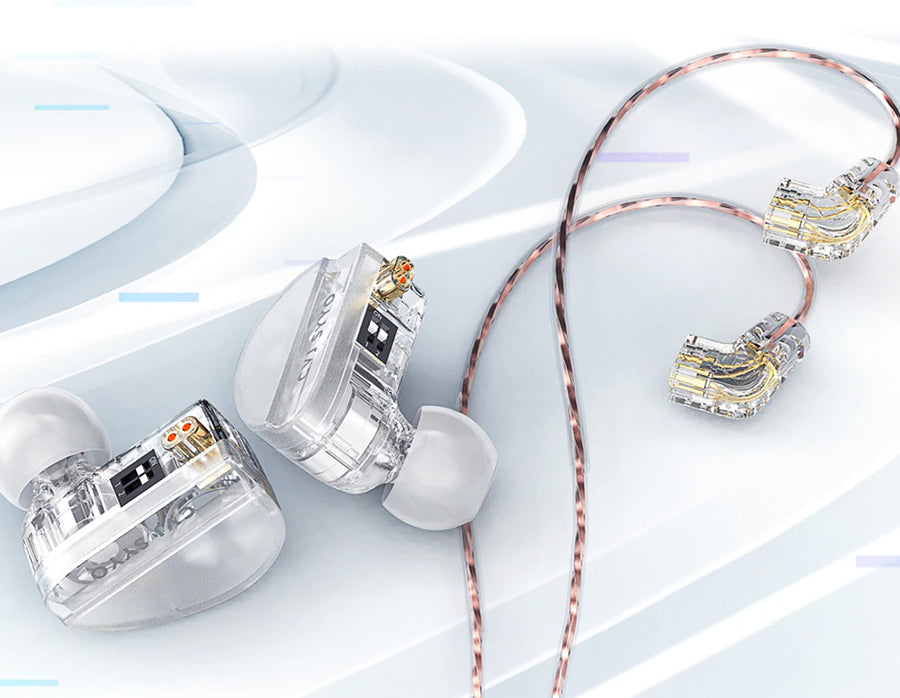 SWITCH FREELY BETWEEN 4 MODES
With the convenience of an electronic toggle, users can effortlessly switch between four distinct sound modes to cater to their everyday audio needs. Whether you're diving into music, requiring precise monitoring, enjoying captivating movie sessions, or engaging in exhilarating mobile gaming, Konoka excels in every scenario.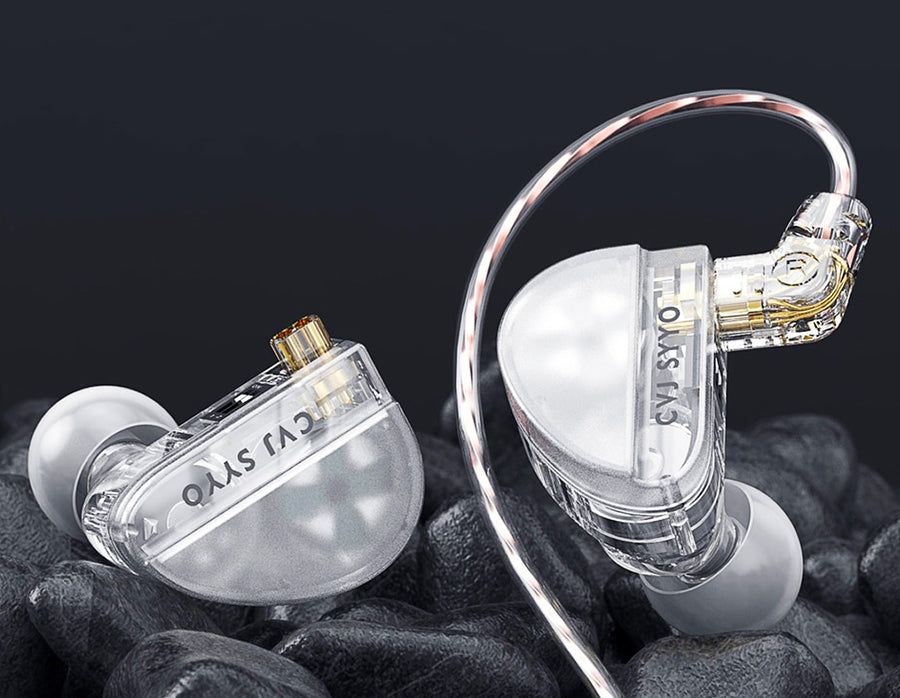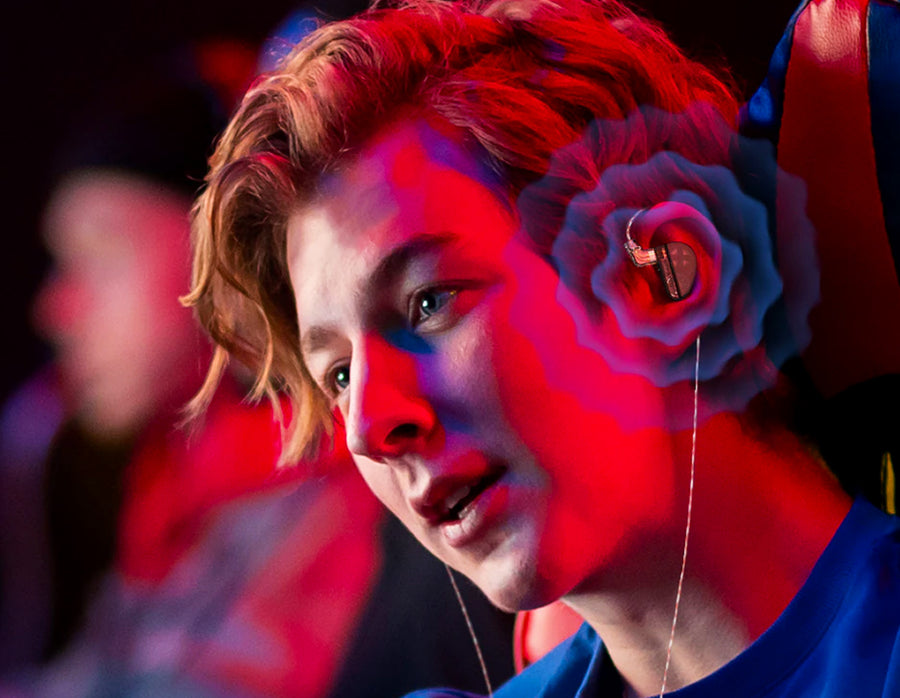 IN-LINE MICROPHONE
CVJ Konoka features an in-line microphone that is compatible with standard mobile phone HD calls. The microphone allows you to make and receive phone calls directly from the headphones, without needing to take out your phone. The microphone allows Answer/Hang up the call, short press to Pause/Play, Long press to Reject the call, and press twice to Next Song.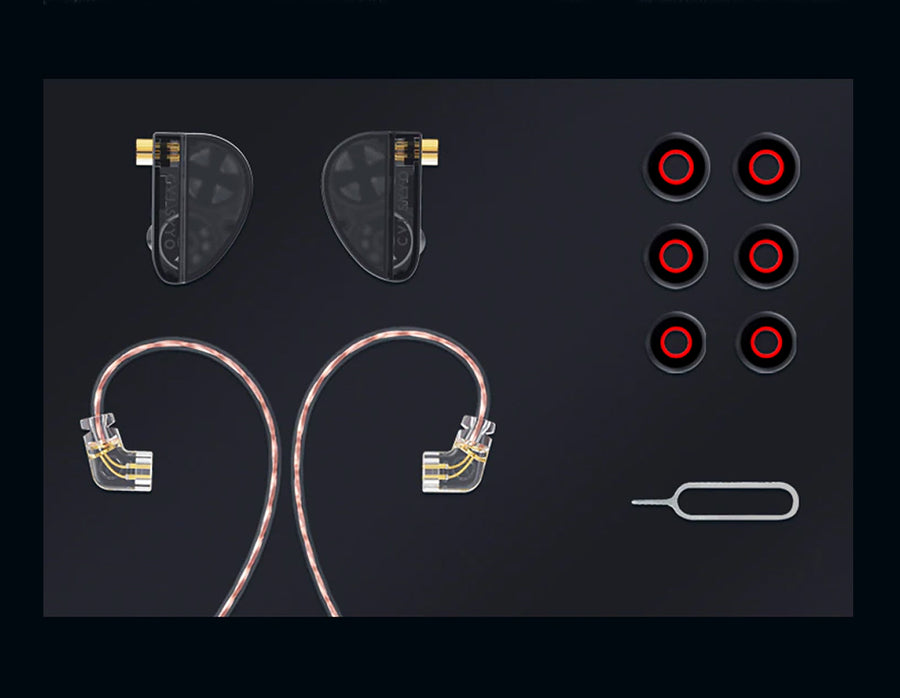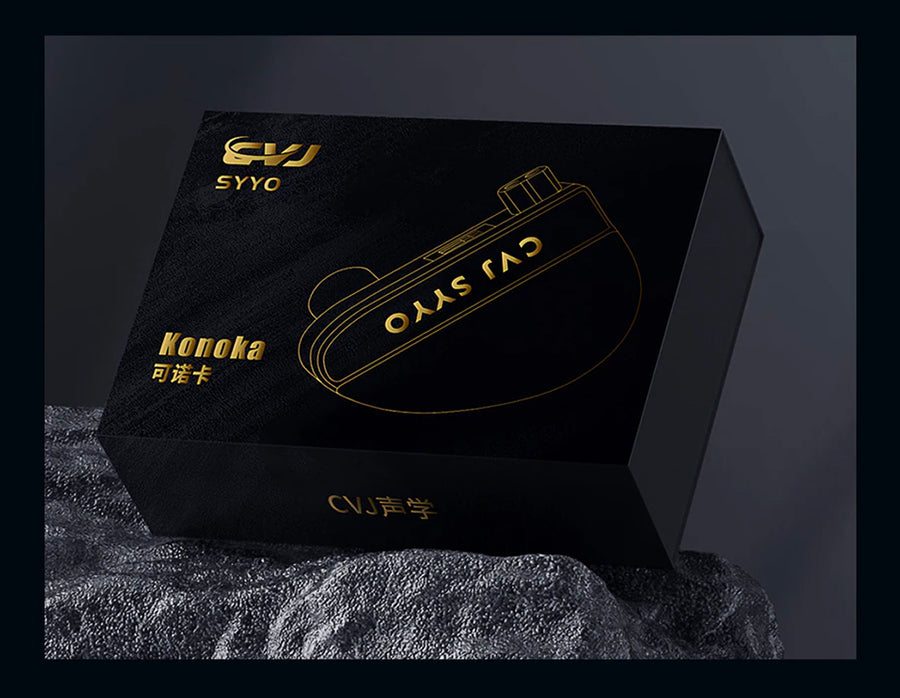 HIGH QUALITY OXYGEN FREE COPPER CABLE
CVJ Konoka comes with high-quality oxygen-free copper cable ensuring consistent and swift signal transmission, eliminating delays between audio and video. It adopts a 0.75mm 2Pin gold-plated connector for a stable connection.
COMFORTABLE & LIGHTWEIGHT DESIGN
Made from a highly transparent resin known for its safety in medical applications, this material features remarkable toughness, hardness, and a gentle touch on the skin. The combination of a semi-matte finish and a transparent chamber achieves a pleasing equilibrium, elevating its mysterious aesthetic. Crafted for effortless in-ear wear and carefully engineered with an ergonomic chamber, Konoka delivers an enjoyable gaming experience without the bulkiness of traditional over-ear headsets. Its lightweight design guarantees uninterrupted comfort during gaming sessions.
Add a heading
Add content using the options to the left
Found Satisfactory ♥️
I love this product with this price. Recommended ✌🏼🔥
Thank you so much for taking the time to leave us this amazing review.
Product title
Vendor
₹ 19.99 | ₹ 24.99
Product title
Vendor
₹ 19.99 | ₹ 24.99
Product title
Vendor
₹ 19.99 | ₹ 24.99
Product title
Vendor
₹ 19.99 | ₹ 24.99
<! -- Mezereon Configuration -->