Shipping & Delivery
Estimated Delivery within 2 to 4 weeks.
EXTRA SAVINGS & Rewards
Earn upto 5% of order value
With GST invoice, save up to 28% on business purchases
RETURN POLICY
10 Days Replacement Policy
All products are covered by 10 Day Replacement Guarantee. This product is eligible for a free replacement, in case you receive a damaged, defective or different item. Please keep the product in its original condition with all accessories & packaging for a successful return. We may contact you to assess the damage or defect before issuing a replacement. Accessories like cables and eartips are not backed up the manufacturer's warranty.

Please note that physical damage cases need to be brought to our notice within 24 hours.

WARRANTY
1 Year Manufacturer's Warranty
Redefine Audio Elegance with 12-Unit Hybrid Setup
Product Name
CCA Rhapsody IEM
Frequency Response
20-40000Hz
Cable Type
Silver Plated Cable
What will you get
CCA Rhapsody IEM
Silver Plated Cable
Eartips
User Manual
1 YEAR WARRANTY
Don't worry, CCA Rhapsody IEM comes with a 1 Year warranty against manufacturing defects. We guarantee that every product on Concept Kart is genuine and backed by the Manufacturer's warranty.
Read more about Concept Kart's warranty policy.
FREE SHIPPING ON ALL PREPAID ORDERS
We usually ship orders on same day if ordered before 2 pm or within 24 hours if ordered later (except on holidays/sunday, where processing times may be higher) from one of our domestic warehouses based out of Delhi. It normally takes around 1 to 5 business days for delivery. We use premium service partners such as Blue dart, DTDC and Delivery for faster and reliable service. A tracking number will be provided upon shipment.
In very rare cases when order is not received after 10 business days of shipment (extended by number of days when the govt. Restricts movement of goods due to factors such as coronavirus pandemic), please contact us and we will provide you a support.
ULTIMATE 12-UNIT HYBRID DRIVER IEM FOR UNPARALLELED PERFORMANCE
CCA Rhapsody IEM features a unique design with dual dynamic drivers on one side, ensuring powerful bass and clear mid-range. The combination of these drivers creates a rich and immersive audio experience. Additionally, four balanced armature drivers handle high and ultra-high frequencies, delivering precise and bright sound quality. This hybrid setup allows you to hear every detail in the music, whether it's the deep beats or the high-pitched notes. The hybrid dynamic drivers, a mix of different speaker types, provide a superior soundstage compared to traditional earbuds, making the music feel wider and more realistic. Overall, this in ear monitor offer a well-balanced and impressive audio performance, allowing listeners to fully immerse themselves in the richness of the sound.
ELEVATING SOUND QUALITY WITH HIGH-TECH 3D PRINTED CAVITY
The IEM's shell is made using really precise and expensive 3D printing. This technology ensures that all the details are perfect, making the earphone work better. It's like making sure everything inside is exactly how it should be, so the sound you hear is super accurate and clear.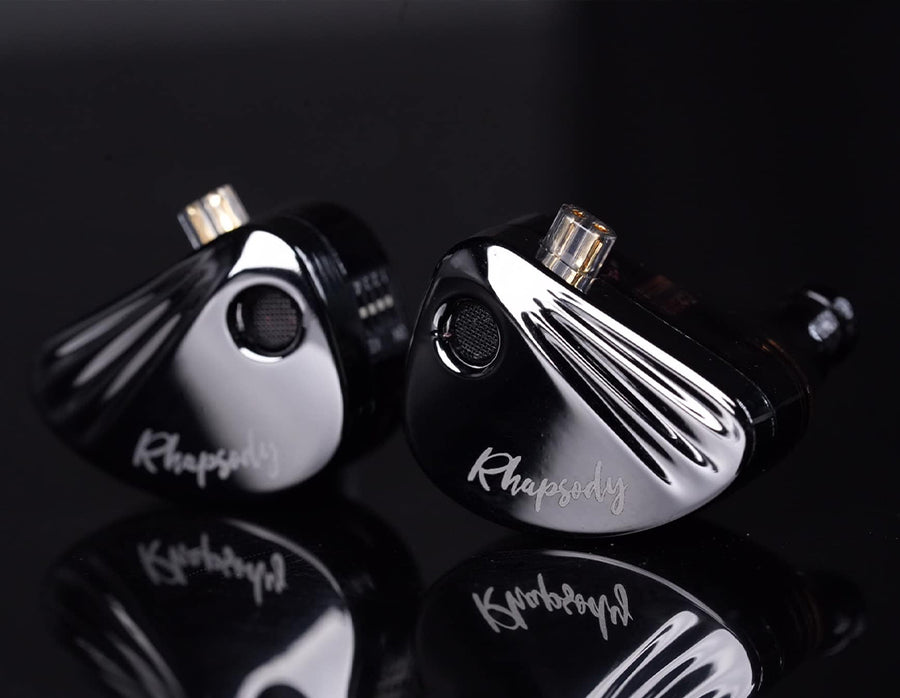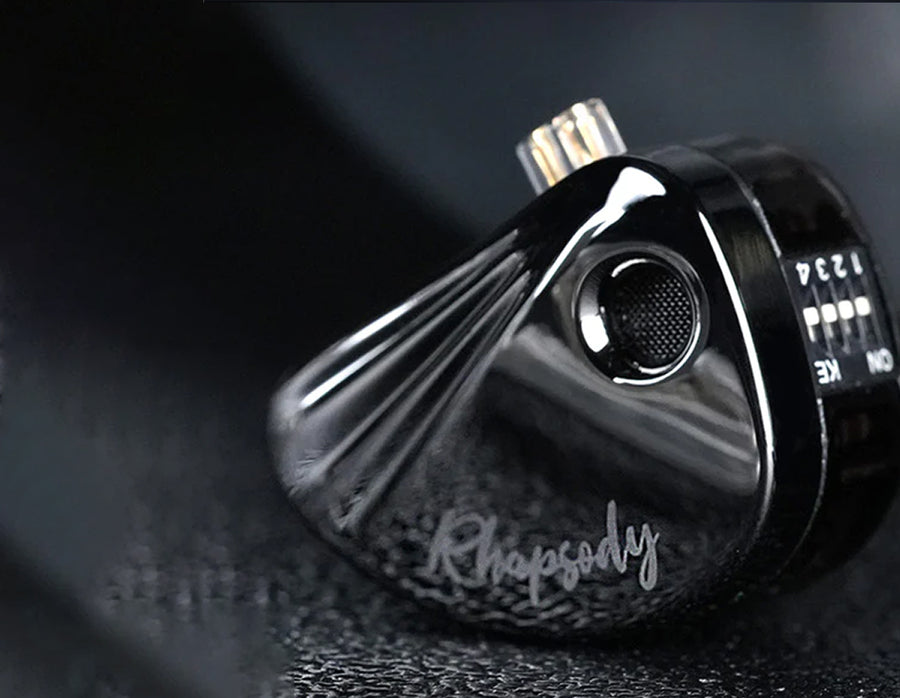 ULTIMATE COMFORT WITH NOISE ISOLATING MEMORY FOAM EARTIPS
CCA Rhapsody In ear monitor are designed to fit your ears comfortably and securely. The shape is made to match your ear, so it doesn't feel tight or uncomfortable. They also come with special memory foam tips that block out outside noise, letting you enjoy your music without any distractions. Whether you're working for a long time or just lost in your favorite tunes, these earphones make sure you're comfortable and the sound is clear.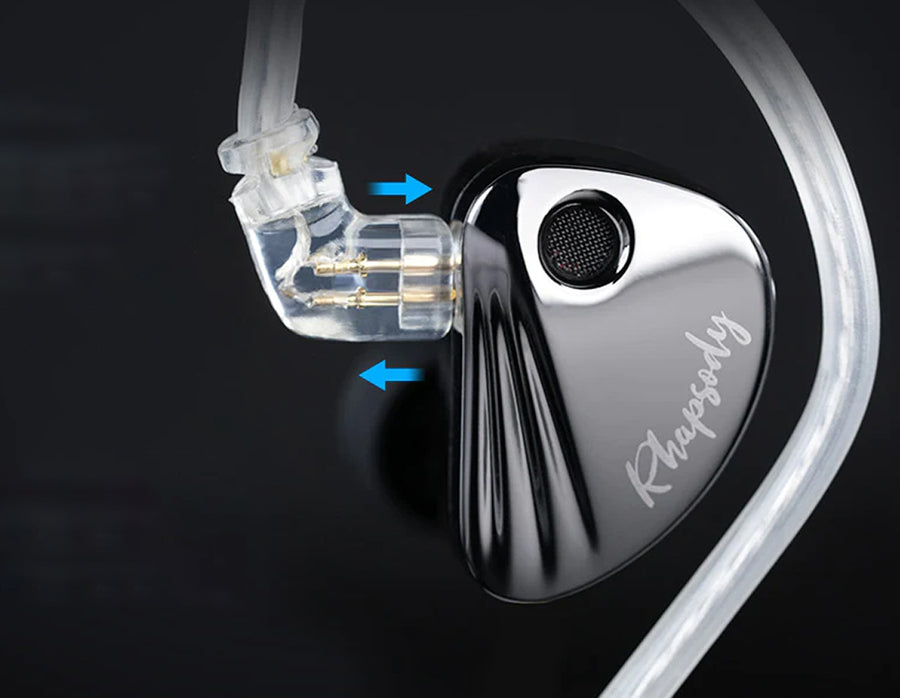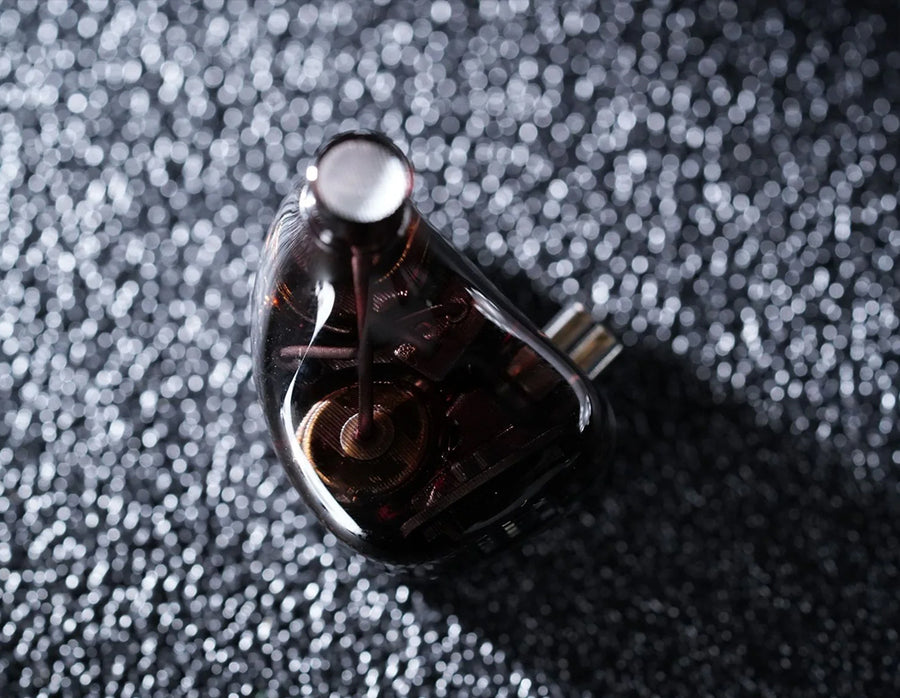 EXPERIENCE AMAZING EXPERIENCE WITH INNOVATIVE FREQUENCY DIVISION TECHNOLOGY
The frequency division technology in CCA Rhapsody ensures that different audio components (drivers) operate at precise and separate frequency ranges. This not only enables each component to function effectively but also enhances the overall sound quality by smoothing out any irregularities in the frequency response, providing a more enjoyable and consistent listening experience.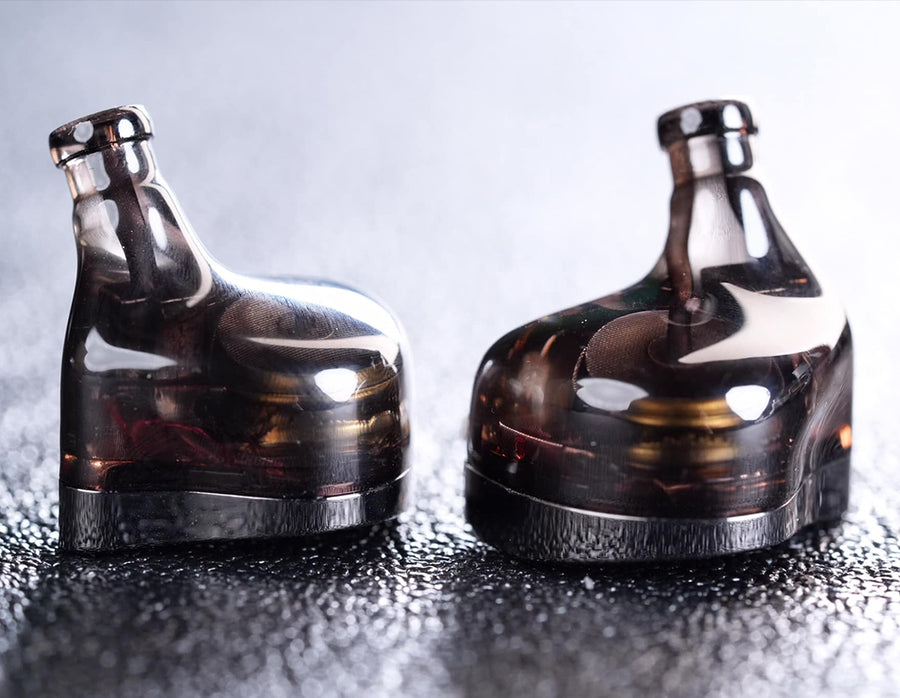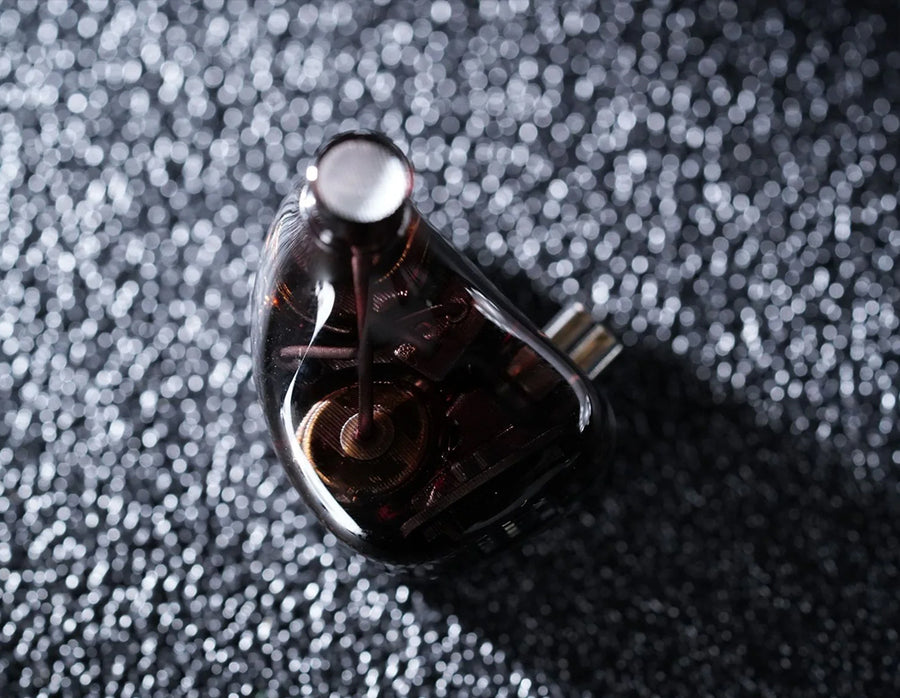 ADJUSTABLE FILTERS WITH A 4 STAGE SWITCH TO CONTROL VARIOUS MUSIC STYLES
Equipped with a professional adjustable frequency filter, this innovative feature supports 4-stage frequency band adjustments, providing over a dozen unique sound tuning styles. Dive into the details as you precisely customize the lows, mids, and high frequencies to create your perfect audio balance. Rhapsody ensures a dynamic and personalized listening experience that caters to your distinct musical preferences.
HD MICROPHONE
This IEM features an in-line microphone that is compatible with standard mobile phone calls. It also has in-line media controls that allows for call pickup/disconnection, short press for pause/play, press-twice to switch songs, etc.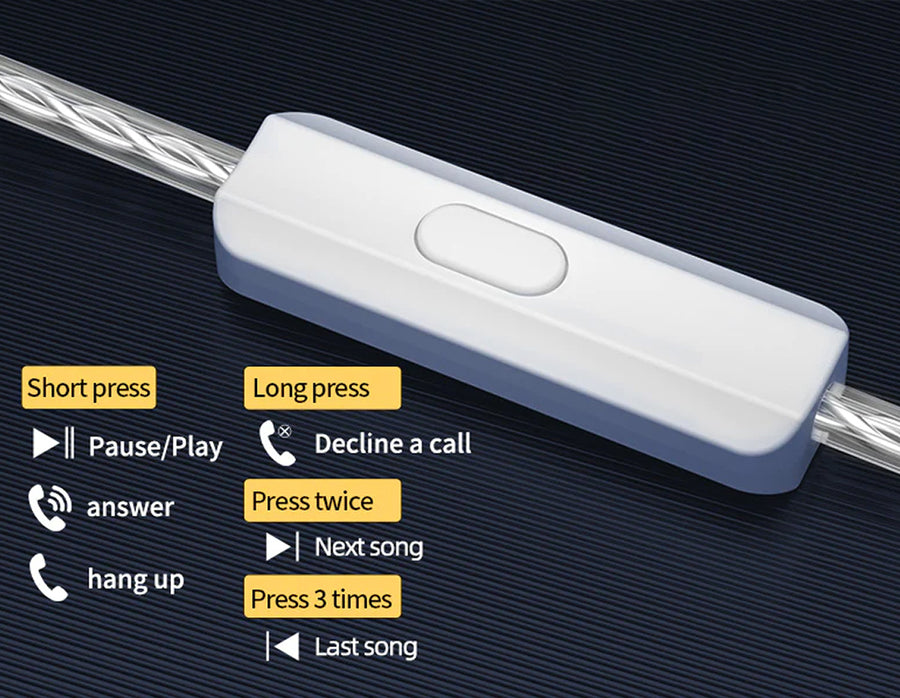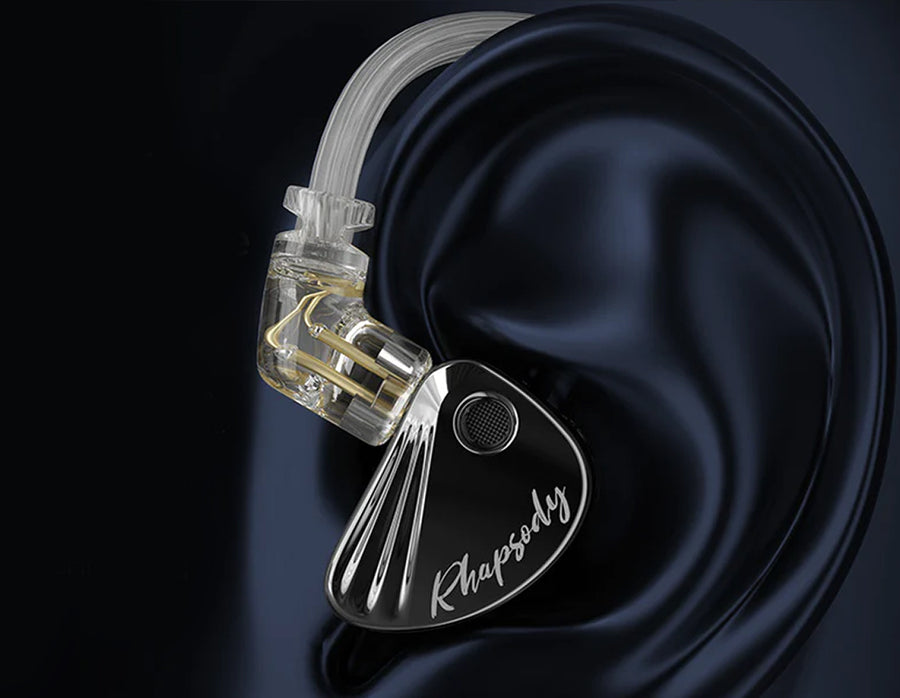 HIGH PURITY SILVER PLATED CABLE
CCA Rhapsody features a high-quality silver-plated cable that enhances conductivity, ensuring stable and top-notch sound. The dual-braid design minimizes tangling, and it comes with a 2 Pin 0.75mm Connector and a 3.5mm Standard Jack for easy use.
COMFORTABLE AND SECURE FIT FOR EVERYDAY WEAR
It provides an excellent wearing experience with prolonged comfort and no fatigue. The iem is designed to have a secure fit, ensuring they do not fall out. The ergonomic design promotes a natural fit, minimizing discomfort even during extended use. With these features, CCA Rhapsody is a perfect choice for everyday wear.
Product title
Vendor
₹ 19.99 | ₹ 24.99
Product title
Vendor
₹ 19.99 | ₹ 24.99
Product title
Vendor
₹ 19.99 | ₹ 24.99
Product title
Vendor
₹ 19.99 | ₹ 24.99
<! -- Mezereon Configuration -->