High-Performance Dual-Dynamic Drivers IEMs
Driver
7mm+7mm Dual-Dynamic Driver
Cable Type
Silver-Plated Cable
What will you get
1x CCA DUO IEMs
1x Detachable Cable
3x Pair Memory Foam Eartips
1x Earphone Case
1x User Manual
1 YEAR WARRANTY
Don't worry, CCA DUO IEM comes with a 1 Year warranty against manufacturing defects. We guarantee that every product on Concept Kart is genuine and backed by the Manufacturer's warranty.
Read more about Concept Kart's warranty policy.
FREE SHIPPING ON ALL PREPAID ORDERS
We usually ship orders on same day if ordered before 2 pm or within 24 hours if ordered later (except on holidays/sunday, where processing times may be higher) from one of our domestic warehouses based out of Delhi. It normally takes around 1 to 5 business days for delivery. We use premium service partners such as Blue dart, DTDC and Delivery for faster and reliable service. A tracking number will be provided upon shipment.
In very rare cases when order is not received after 10 business days of shipment (extended by number of days when the govt. Restricts movement of goods due to factors such as coronavirus pandemic), please contact us and we will provide you a refund.
HIGH-PERFORMANCE DUAL-DYNAMIC DRIVERS
The DUO features 7mm+7mm dual magnetic & dual-cavity dynamic driver, which replaces the traditional 10mm dynamic driver found in many devices. By crafting each driver with a distinct purpose, the DUO guarantees a seamless fusion of dynamic low frequencies and impeccably defined middle and high tones. This advanced configuration offers improved resolution and wide sound stage, providing distinct treble and immersive bass.
HIGH-PRECISION 3D PRINTED CAVITY
CCA Duo features specially designed 3D printed acoustic cavities. The shells are crafted using a high-precision process achieving a premium finish with an ergonomic shape that contributes to achieving a good fit for the users. CCA adopts high-quality skin-friendly Resin material to craft ergonomic and lightweight shells. The entire cavity is printed using 3D printing technology including the ear nozzle. CCA has cooperated with leading 3D printing suppliers for the Duo.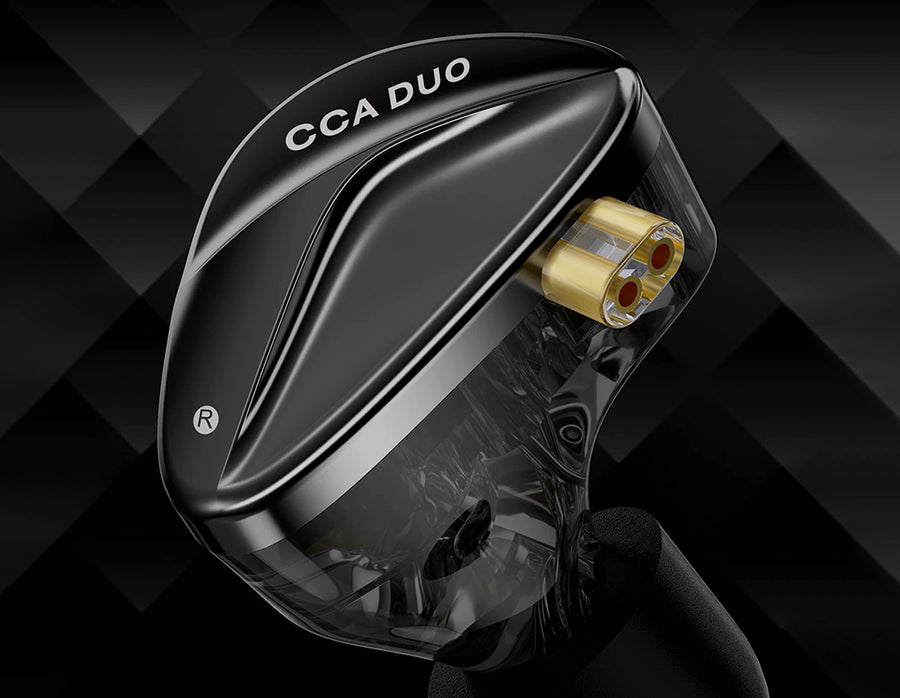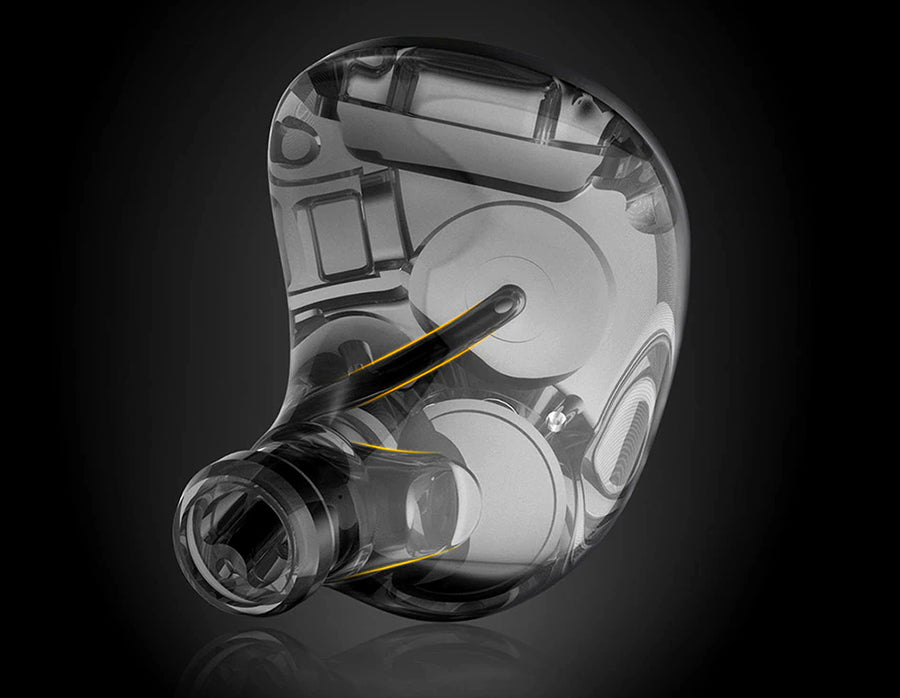 HIGH-PURITY SILVER-PLATED CABLE
Featuring a 0.78mm 2-pin plug design, the DUO comes equipped with a high-purity silver-plated cable (SPC) that is purposefully designed to elevate the overall audio quality. The utilization of the low-resistance silver-plated cable enables exceptional transmission of electrical signals, exceeding the capabilities of conventional oxygen-free copper headphone wires.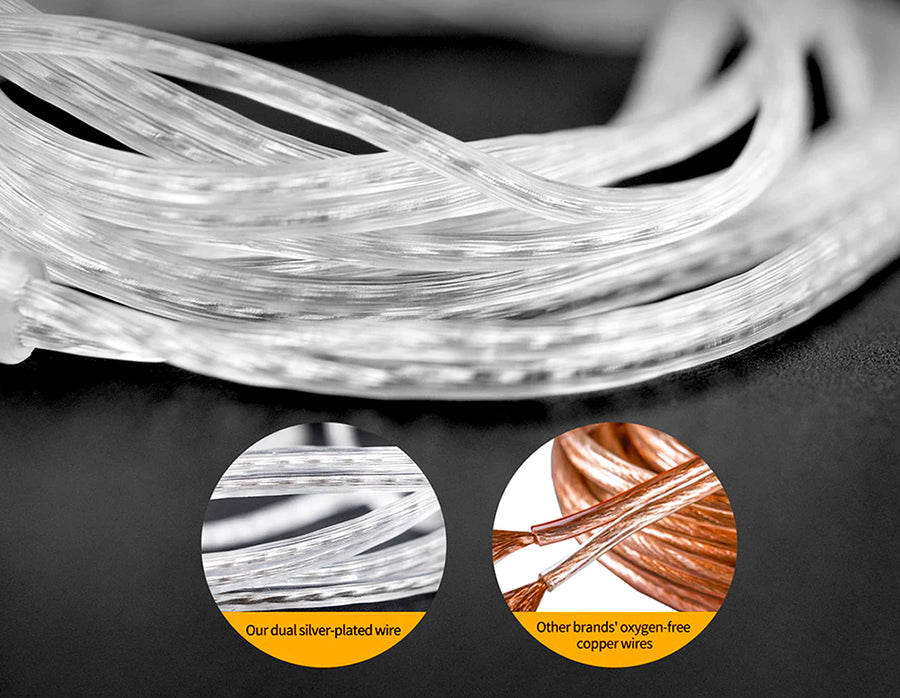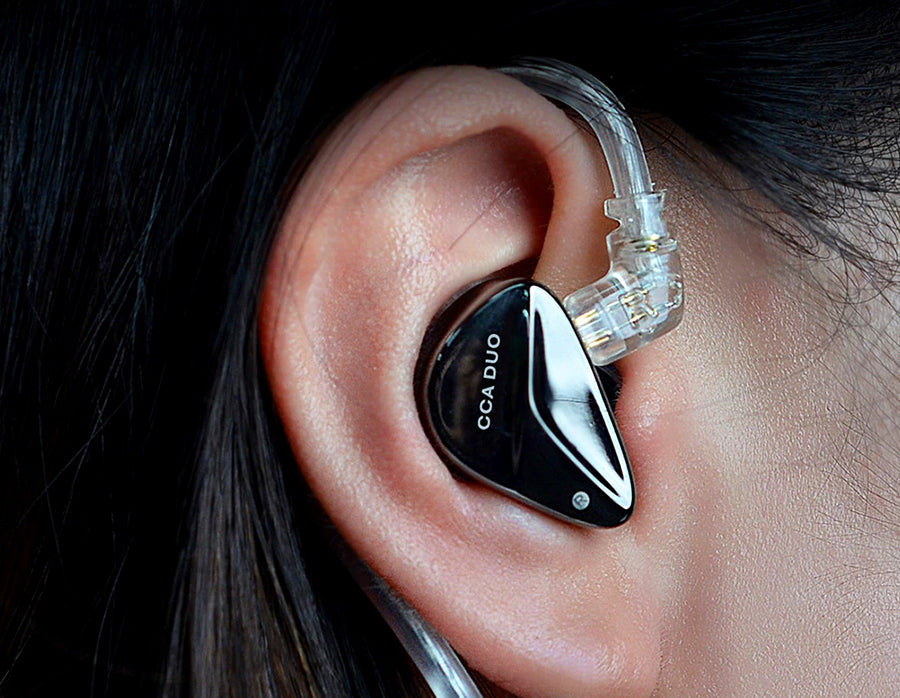 EXQUISITE METAL FACEPLATE DESIGN
The DUO features an ergonomic and sleek design, precisely crafted by a team of experts to seamlessly integrate technology and aesthetics. Its metal faceplate, maintain maximum performance during extended use. The luxurious metal shell adds a touch of comfort and distinct design appeal. The interplay of light and shadow on the uneven surface creates an ever-changing visual experience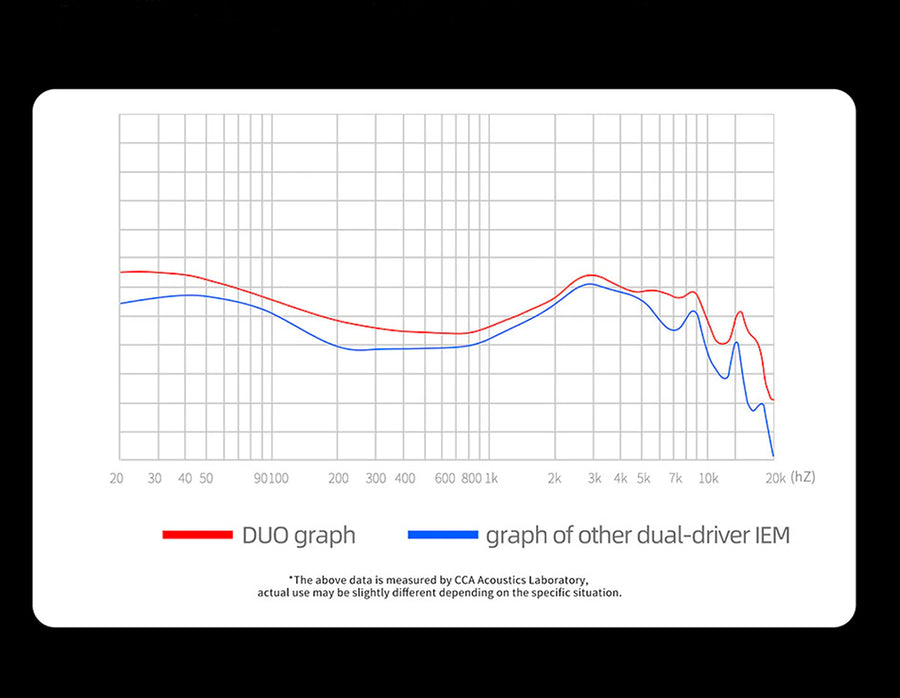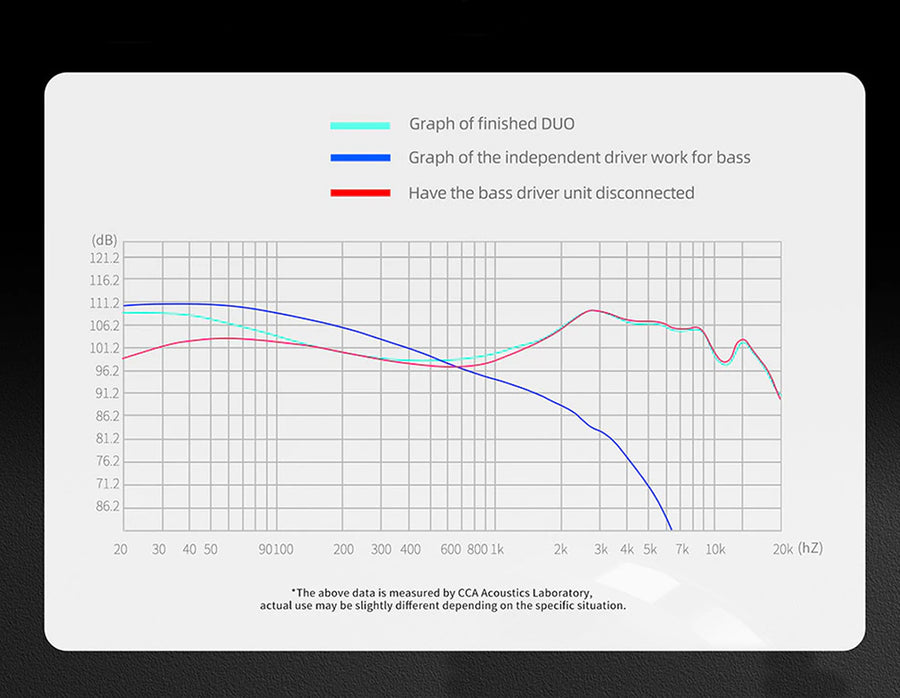 MEMORY FOAM EAR TIPS FOR ADDED COMFORT
Delivering a premium comfort experience, Each DUO package includes high-quality memory foam ear tips for enhanced comfort. These ear tips are more comfortable than the usual silicone ones. They also help to reduce the sharp sounds in the earphones, making the audio sound more natural and realistic.
SNUG FIT DESIGN
The design of the CCA DUO In-Ear Monitor is snug fit within the ear canal. This tailored fit not only ensures a secure placement for effective noise isolation and enhanced bass response but also offers extended comfort during extended usage, making it suitable for long listening sessions without causing listener exhaust.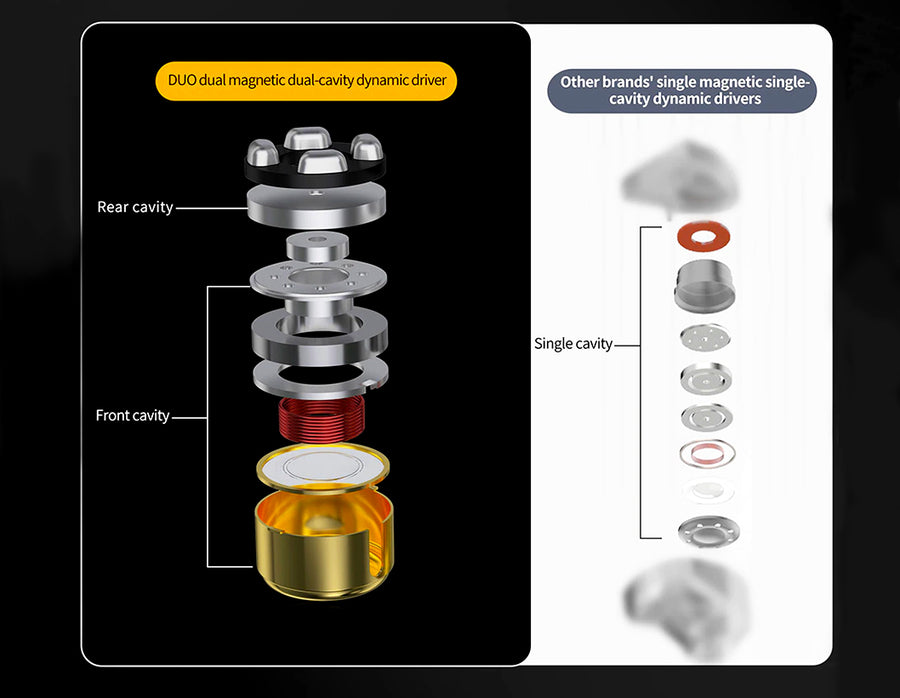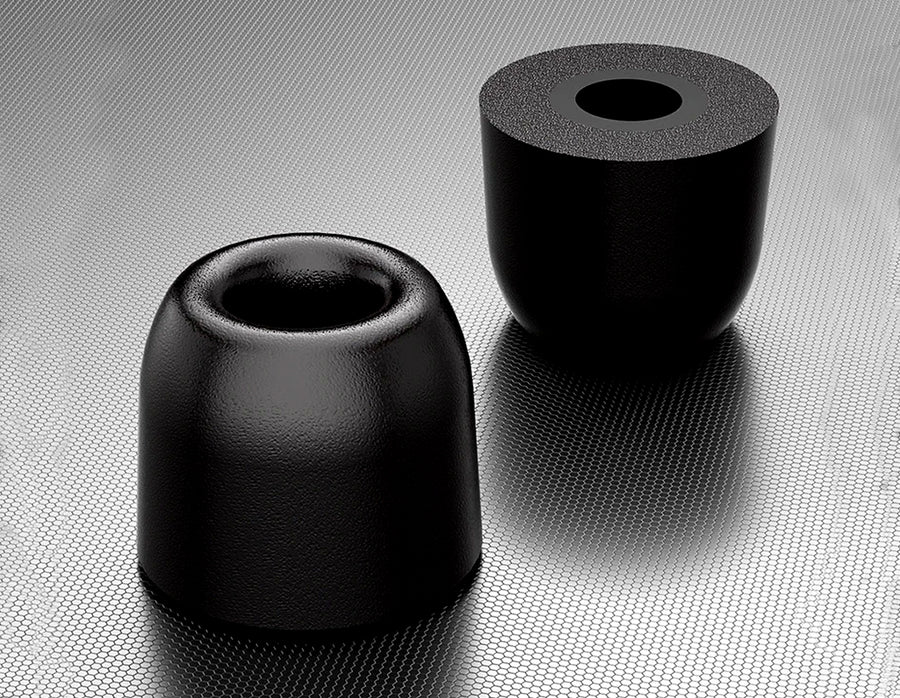 HIGH GRADE RESIN SHELL
The CCA DUO In-Ear Monitor crafted from high-grade resin, signifying a premium build using a durable and lightweight material. This enhances both the earbuds sturdiness and its visual appeal, contributing to a comfortable and stylish listening experience.
Product title
Vendor
Rs. 19.99 | Rs. 24.99
Product title
Vendor
Rs. 19.99 | Rs. 24.99
Product title
Vendor
Rs. 19.99 | Rs. 24.99
Product title
Vendor
Rs. 19.99 | Rs. 24.99