Effective Sound At Affordable Price
Product Name
AUDIOCULAR TP30 Pro Portable DAC & Amp
Output Power
Unbalanced 2Vrms (125MW@32Ω)/Balanced 4Vrms (270MW@32Ω)
Decoding
PCM 32bit/ 768KHz/DSD512
THD+N
0.0007% (A-weighting@0.5V)
Frequency Response
20HZ-48KHZ
Signal to noise ratio
122DB
What will you get
1x AUDIOCULAR TP30 Pro Portable DAC & Amp
1x Type C to Type C Cable
1 YEAR WARRANTY
Don't worry, AUDIOCULAR TP30 Pro ES9038Q2M Portable DAC & Amp. We guarantee that every product on Concept Kart is genuine and backed by the Manufacturer's warranty.
Read more about Concept Kart's warranty policy.
FREE SHIPPING ON ALL PREPAID ORDERS
We usually ship orders on same day if ordered before 2 pm or within 24 hours if ordered later (except on holidays/sunday, where processing times may be higher) from one of our domestic warehouses based out of Delhi. It normally takes around 1 to 5 business days for delivery. We use premium service partners such as Blue dart, DTDC and Delivery for faster and reliable service. A tracking number will be provided upon shipment.
In very rare cases when order is not received after 10 business days of shipment (extended by number of days when the govt. Restricts movement of goods due to factors such as coronavirus pandemic), please contact us and we will provide you a refund.
PREMIUM SOUND WITH ESS SABRE DAC CHIP
AUDIOCULAR TP30 Pro comes with a premium DAC arrangement from ESS Sabre Technologies. The left and right channels have got ES9038Q2M high-efficiency DAC to better reproduce every last detail in your music. ES9038Q2M is a highly-capable DAC that delivers unmatched resolution and a crystal-clear noise-free background!
DUAL OUTPUT PORTS FOR WIDE COMPATIBILITY
AUDIOCULAR TP30 Pro features dual headphone output ports, including a single-ended 3.5mm and a balanced 4.4mm headphone output. This versatile configuration ensures compatibility with a wide range of in-ear monitors (IEMs) available in the market. TP30 Pro offers excellent output thrust, making it capable of effortlessly driving even the most demanding IEMs.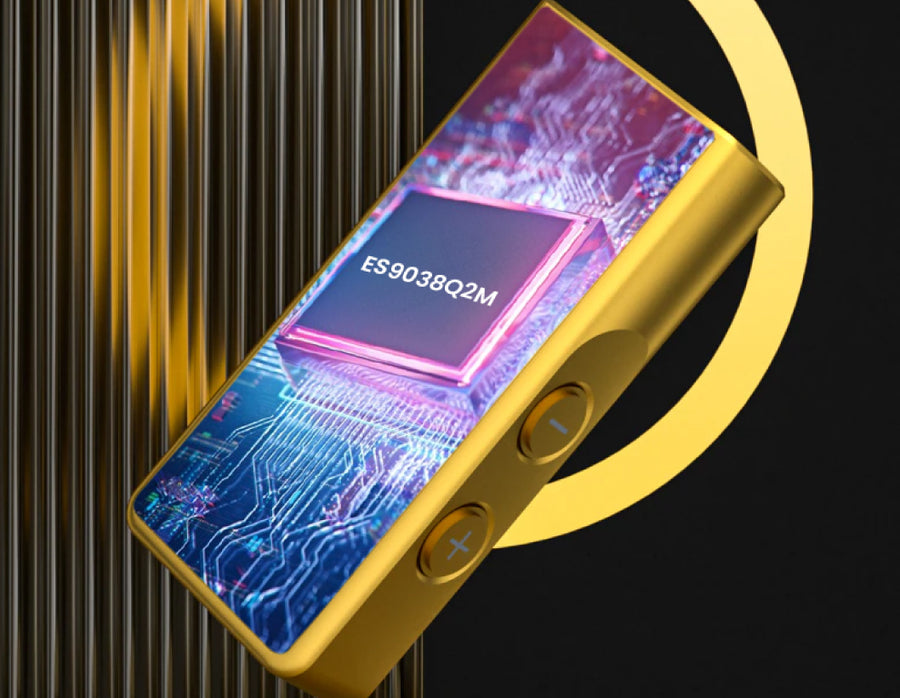 HIGHLY CAPABLE HIGH-RESOLUTION SIGNAL DECODER
AUDIOCULAR have designed the highly-capable TP30 Pro USB DAC/AMP with a high-performance ESS Sabre ES9038Q2M DAC Chips. It enables the TP30 Pro to decode high-resolution 32-Bit/768kHz PCM signal with any connected source device. TP30 Pro also supports native DSD512 decoding. Simply connect the TP30 Pro to your smartphone, tablet, or even Desktop PC/Laptops and open the doors to the hi-res audio.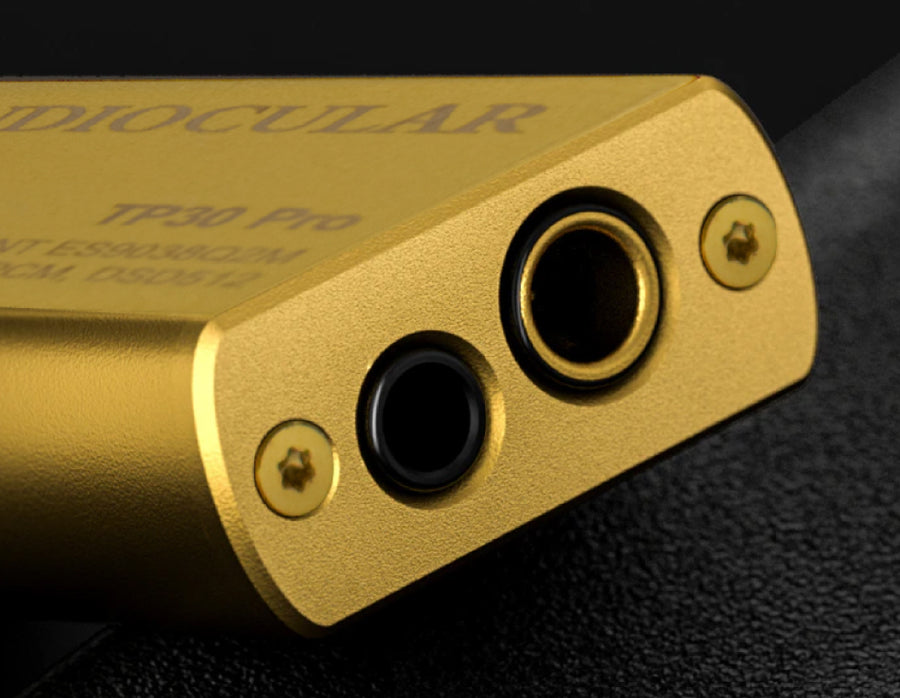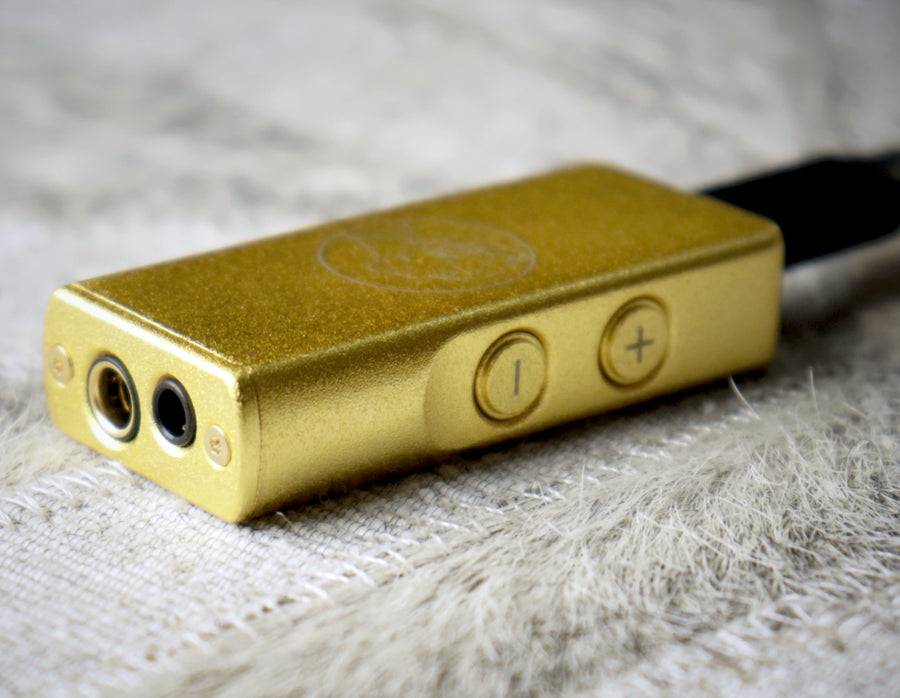 COMPACT AND HANDY
AUDIOCULAR TP30 Pro is a very compact yet handy device. The device itself is small and has a lightweight design weighing in at just 54 grams. It has a premium zinc alloy material chassis. The Type-C to Type-C cable is also included in the package, Lightning cable has to be bought separately.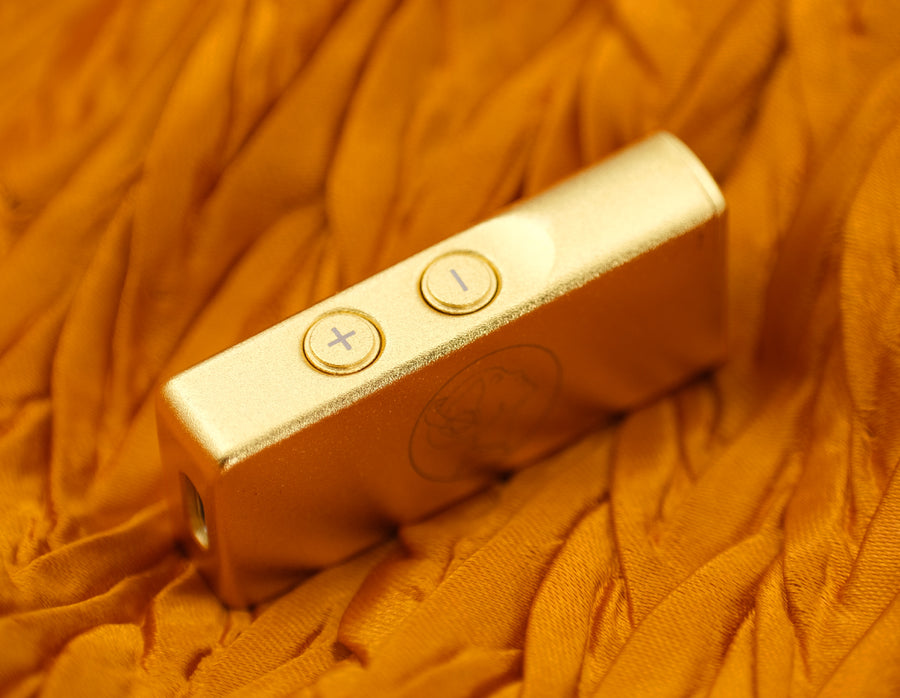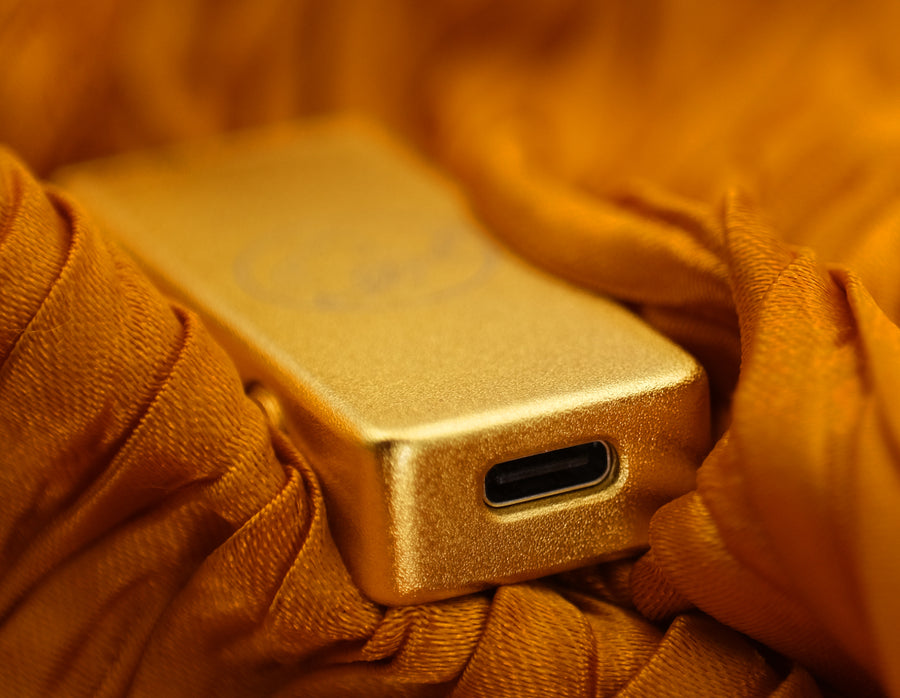 ENJOY TRUE STUDIO QUALITY SOUND WITH FULL MQA DECODING
MQA, Master Quality Authenticated has become the new forefront of audio formats. The AUDIOCULAR TP30 Pro MQA is specially designed to support MQA audio signals, unfolding them and bringing a pure studio-quality experience for the users. Enjoy Tidal or offline store Master Quality files with being fully decoded with the TP30 Pro.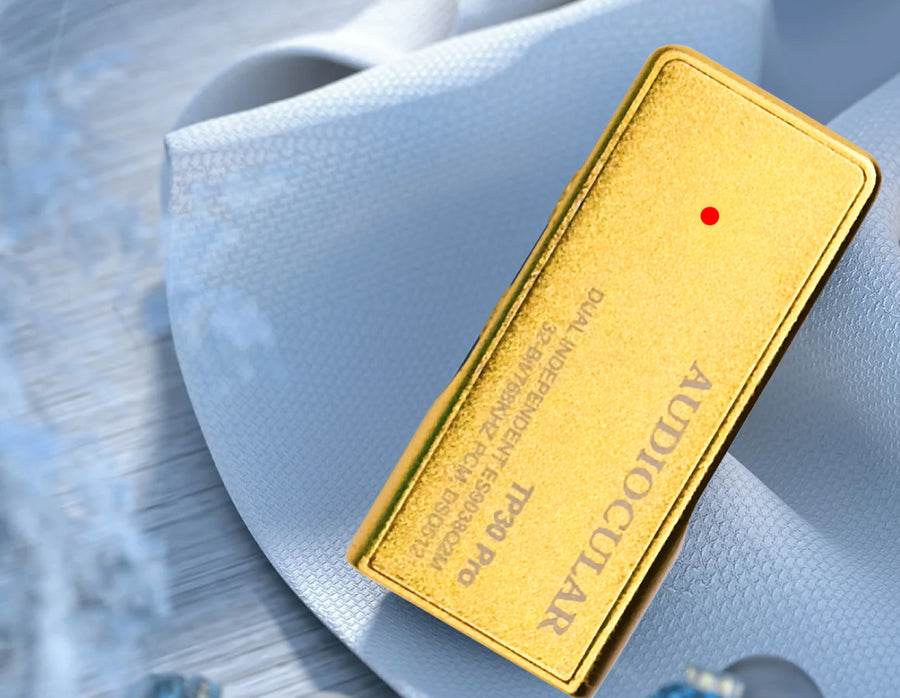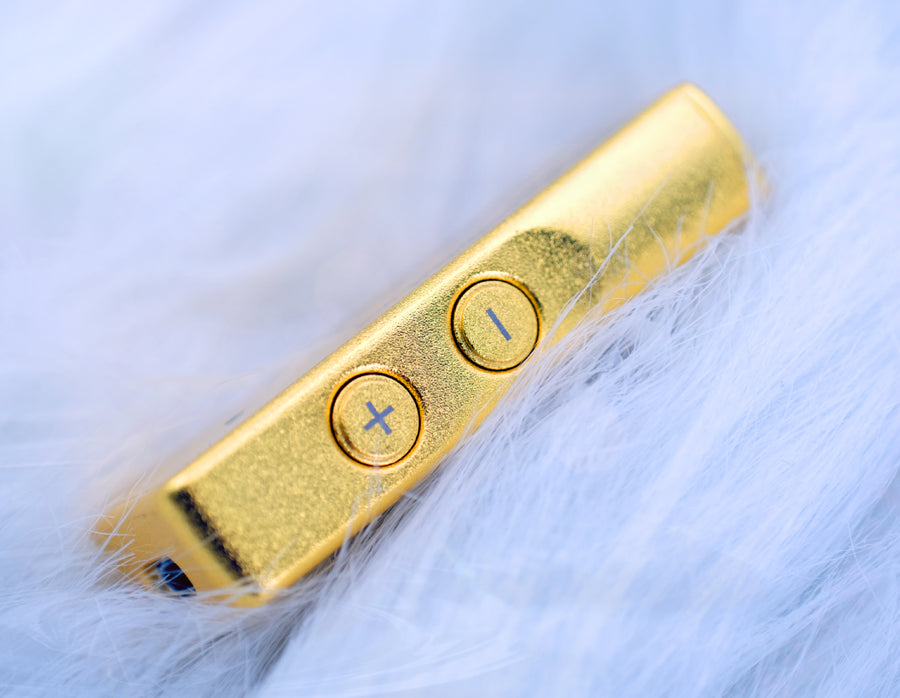 MULTI-COLOR LED INDICATOR
TP30 Pro features a multicolor RGB LED indicator that glows with different colors based on the active bitrate. It glows into Red light with low-impedance IEM and PCM playback up to 48kHz. The light turns bright green for PCM 88.2K to 768kHz PCM signals. DSD glows Blue color light on the indicator. With high-impedance headphones, the LED indicator glows Yellow for PCM up to 48kHz, Cyan for PCM 88.2K to 768KHz, and Purple for DSD signals. TP30 Pro can also be used with low-power devices such as Nintendo Switch, the LED glows red in slow-flashing mode for low-impedance Headphones and slow-Flashing Yellow for high-impedance Headphones in UAC 1.0 mode.
Awesome dor the price
Pros:
Amazon sound even in the standard 3.5 mm
Solid build, and cable is very reliable
Can easily drive full size headphones without any distortion
Zero background noise, even when connected to PC and LaptopPros
Amazon sound even in the standard 3.5 mm
Solid build, and cable is very reliable
Can easily drive full size headphones without any distortion
Zero background noise, even when connected to PC and Laptop
Cons:
A little heavy, it is heavy enough that you can't let it hanging from your phone ,you have to hold it as well
It gets warmer very soon but not to the level of hot.
On Android DAC only works with the apps that take control of the DAC not in the entire Android system (thats Android's fault by the way). Amplifier works everywhere Spotify YouTube etc.
On PC it works all the time to its full potential
Does not work with Playstation.
Overall a very good DAC does not compromise on sound quality, you won't regret buying it.
AUDIOCULAR - TP30 Pro ES9038Q2M Portable DAC & Amp
Product title
Vendor
Rs. 19.99 | Rs. 24.99
Product title
Vendor
Rs. 19.99 | Rs. 24.99
Product title
Vendor
Rs. 19.99 | Rs. 24.99
Product title
Vendor
Rs. 19.99 | Rs. 24.99