Take Your Music to New Heights
Product Name
AUDIOCULAR TP20 Pro Portable DAC & Amp
Output Power
Unbalanced 2Vrms (125MW@32 Ω)/Balanced 4Vrms(151MW@32Ω)
Decoding
PCM 32bit/384KHZ/DSD256
THD+N
0.0008% (A-weighting@0.5v)
Frequency Response
20HZ- 40KHZ
Signal to noise ratio
130DB
What will you get
1x AUDIOCULAR TP20 Pro Portable DAC & Amp
1x Type-C to Type-C Cable
1x Type-C to Lighting
1 YEAR WARRANTY
Don't worry, AUDIOCULAR TP20 Pro CS43131 Portable DAC & Amp comes with a 1 Year warranty against manufacturing defects. We guarantee that every product on Concept Kart is genuine and backed by the Manufacturer's warranty.
Read more about Concept Kart's warranty policy.
FREE SHIPPING ON ALL PREPAID ORDERS
We usually ship orders on same day if ordered before 2 pm or within 24 hours if ordered later (except on holidays/sunday, where processing times may be higher) from one of our domestic warehouses based out of Delhi. It normally takes around 1 to 5 business days for delivery. We use premium service partners such as Blue dart, DTDC and Delivery for faster and reliable service. A tracking number will be provided upon shipment.
In very rare cases when order is not received after 10 business days of shipment (extended by number of days when the govt. Restricts movement of goods due to factors such as coronavirus pandemic), please contact us and we will provide you a refund.
OUSTANDING SOUND PERFORMANCE WITH DUAL DAC CHIPSET
AUDIOCULAR TP20 Pro is equipped with premium Dual DAC arrangement for an outstanding sound experience. AUDIOCULAR has featured dual independent CS43131 DAC chips from Cirrus Logics. TP20 Pro promises outstanding sound decoding capabilities with support for high-resolution 32-Bit PCM and native DSD signals.
DUAL OUTPUT PORTS FOR WIDE COMPATIBILITY
AUDIOCULAR TP20 Pro features dual headphone output ports, including a single-ended 3.5mm and a balanced 4.4mm headphone output. This versatile configuration ensures compatibility with a wide range of in-ear monitors (IEMs) available in the market. TP20 Pro offers excellent output thrust, making it capable of effortlessly driving even the most demanding IEMs.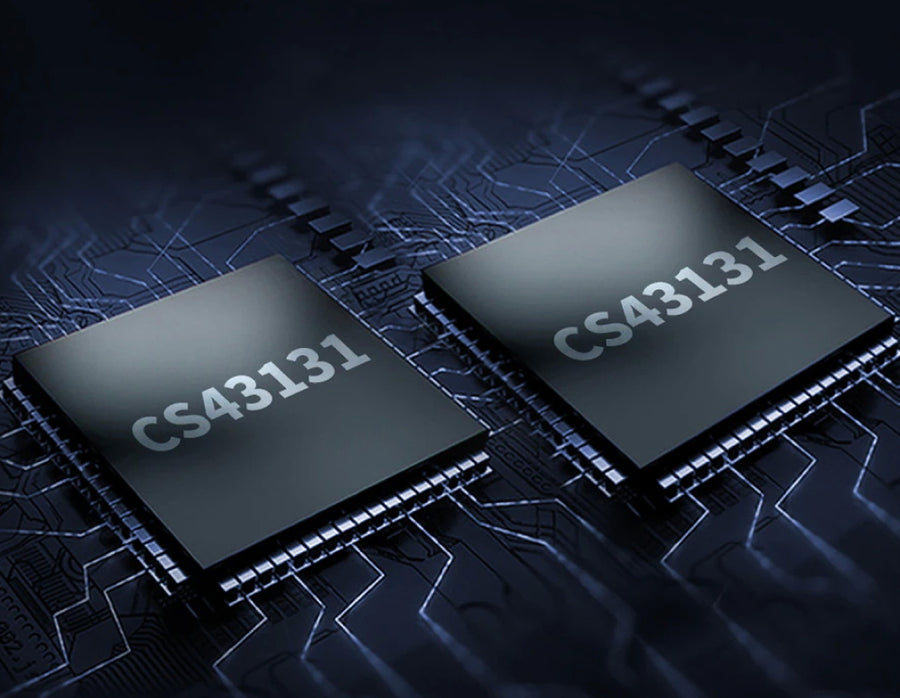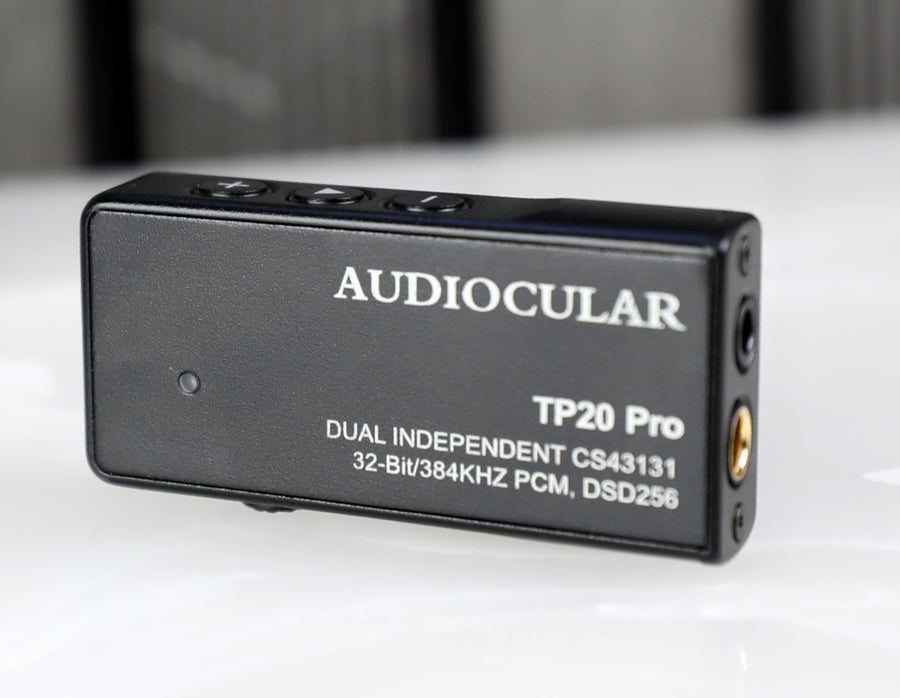 DSD256 DECODER CHIP
TP20 Pro features a dedicated decoder chip that supports the decoding of DSD (Direct Stream Digital) files up to a resolution of DSD256 with PCM decoding support up to 32-Bit/384kHz. DSD is a high-resolution audio format known for its superior sound and it allows you to enjoy DSD files at their full potential.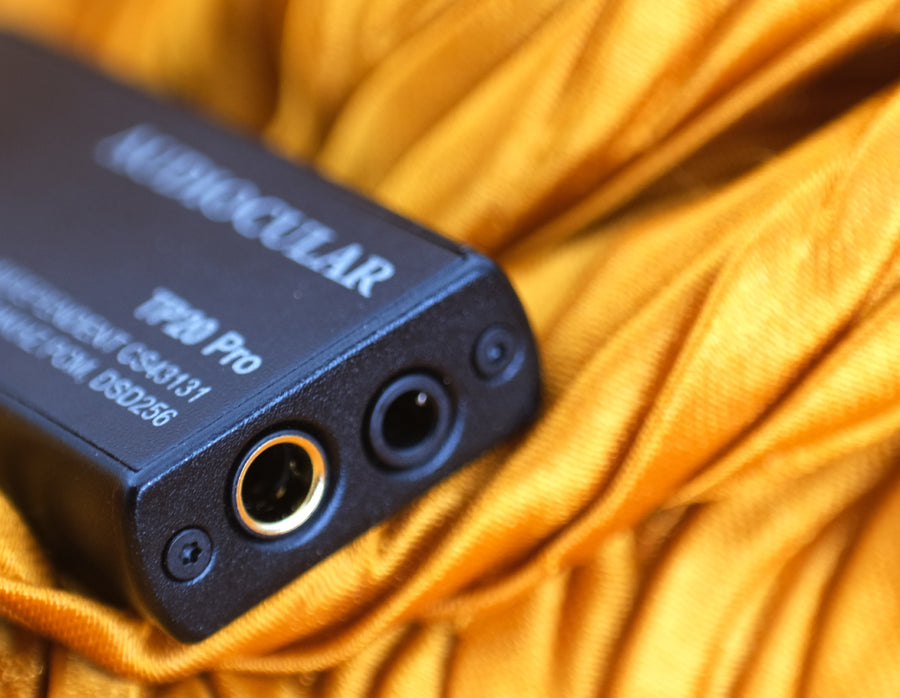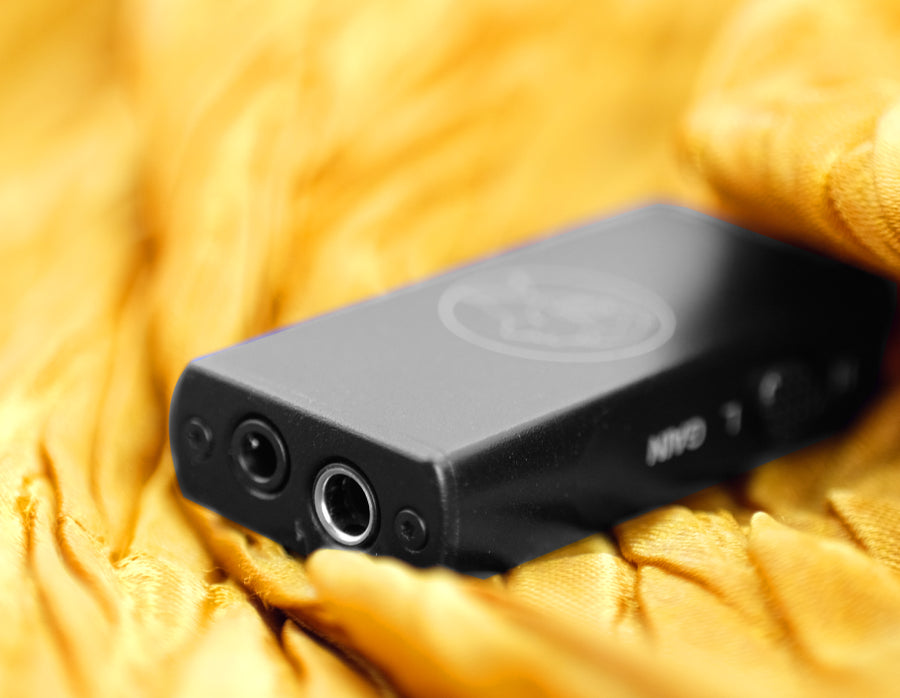 DURABLE METALLIC BODY CONSTRUCTION
AUDIOCULAR TP20 Pro features a solid build with its metallic body construction. The use of high-quality metals in its construction ensures durability and providing a sturdy and reliable device. The metallic body not only adds a premium look and feel to the TP20 Pro but also contributes to its overall strength, making it a long-lasting and reliable audio companion.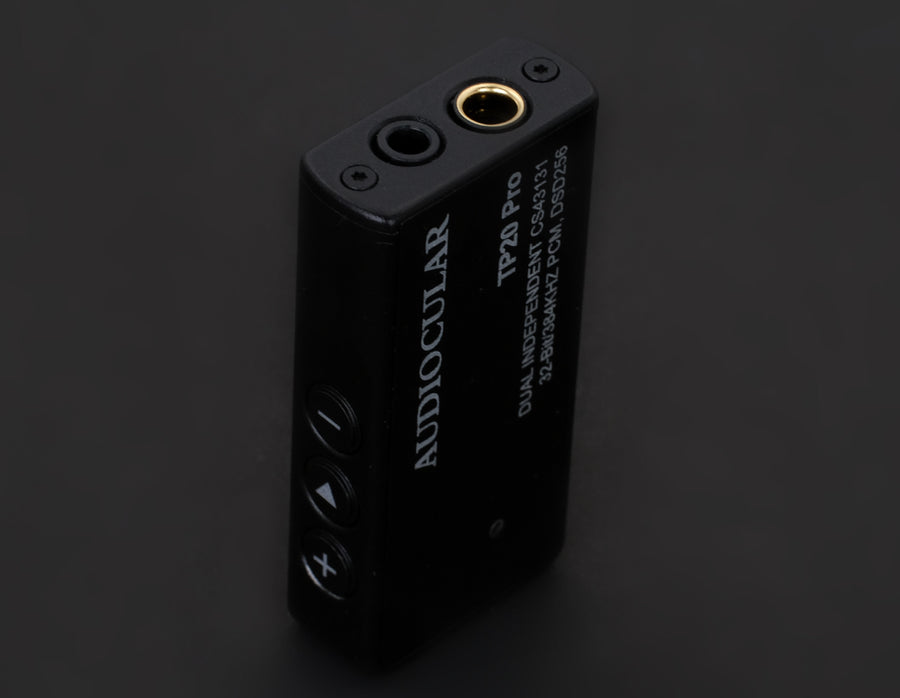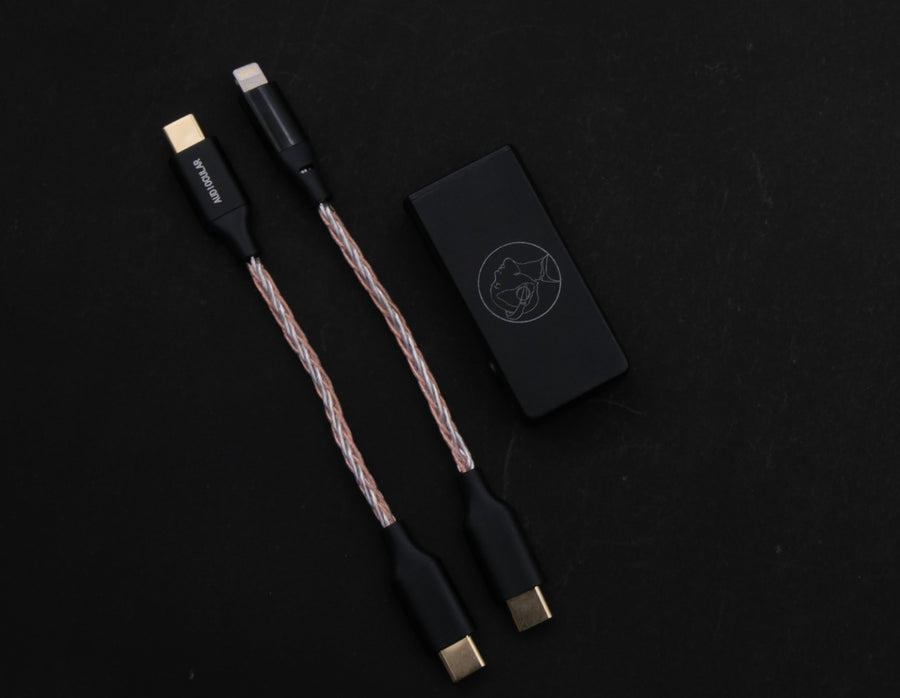 UNIVERSAL COMPATIBLITY
AUDIOCULAR TP20 Pro is compatible with Android and iOS, Windows, allowing a wide range of users to enjoy its features. It comes bundled with two types of cables - Type-C to Type-C and Type-C to Lighting. This ensures seamless connectivity with various device types, providing convenience and versatility.
MQA SUPPORT FOR QUALITY LISTENING EXPERIENCE
AUDIOCULAR TP20 Pro is designed to support up to 4X MQA Decoding. MQA (Master Quality Authenticated) is a cutting-edge high-resolution audio codec that optimizes file sizes for download and streaming. MQA wraps the high-resolution data, allowing for smaller file sizes without compromising audio quality. With the TP20 Pro's MQA compatibility, users can fully unlock the true potential of MQA technology and enjoy an enhanced audio experience.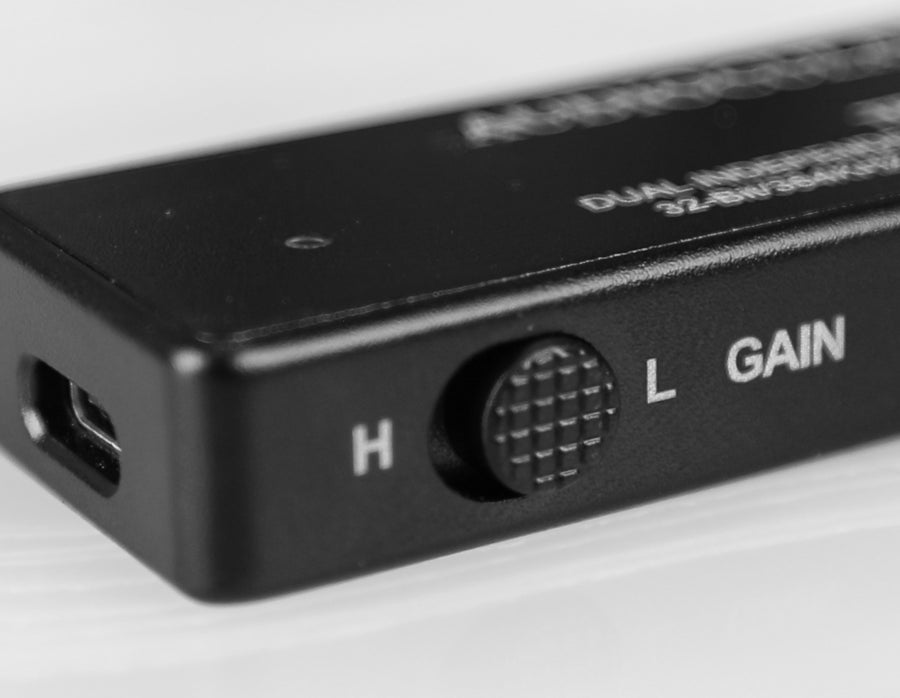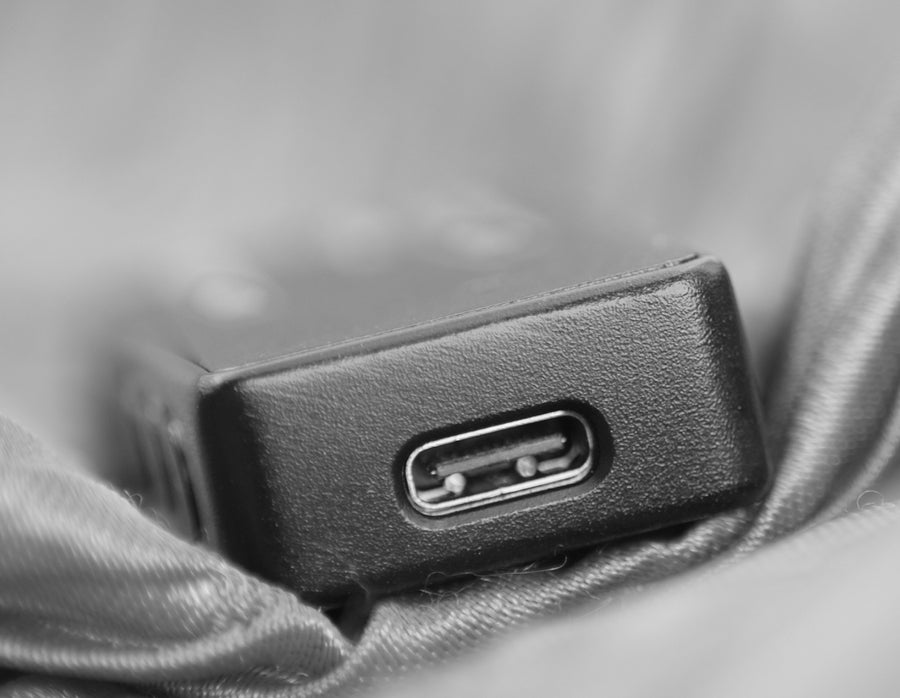 MULTI COLOR LED INDICATOR
TP20 Pro features an RGB LED indicator that glows with different colors based on active file bitrate. We have Green light indicating PCM playback and a Red light indicating DSD playback.
AUDIOCULAR - TP20 Pro CS43131 Portable DAC & Amp
A bit heavier but sound quality is fantastic. It is not neutral but very musical.
Product title
Vendor
Rs. 19.99 | Rs. 24.99
Product title
Vendor
Rs. 19.99 | Rs. 24.99
Product title
Vendor
Rs. 19.99 | Rs. 24.99
Product title
Vendor
Rs. 19.99 | Rs. 24.99