Shipping & Delivery
Heavy rain and flood like situations may cause delays
Free Shipping on Prepaid Orders
Same day dispatch, if ordered before 2:00 PM.
Order Placed before 2:00 PM will be shipped within 24 hrs. (Except Sunday and Holidays)
Cash on Delivery Available
Cash on delivery applicable for order under ₹ 15000
EXTRA SAVINGS & Rewards
Earn upto 5% of order value
With GST invoice, save up to 28% on business purchases
Elevate Your Biking Experience with Our Secure & Stylish Phone Holder
Product Name
TECPHILE - Z05 Bicycle Stand for Mobile Phone
Compatibility
Supports 4 to 10 Inches Wide Phones
Material
Aluminum Alloy & Silicone
What will you get
1x Z05 Bicycle Stand for Mobile Phone
1x Allen Key
1x Additional Holder Grip
FREE SHIPPING ON ALL PREPAID ORDERS
We usually ship orders on same day if ordered before 2 pm or within 24 hours if ordered later (except on holidays/sunday, where processing times may be higher) from one of our domestic warehouses based out of Delhi. It normally takes around 1 to 5 business days for delivery. We use premium service partners such as Blue dart, DTDC and Delivery for faster and reliable service. A tracking number will be provided upon shipment.
In very rare cases when order is not received after 10 business days of shipment (extended by number of days when the govt. Restricts movement of goods due to factors such as coronavirus pandemic), please contact us and we will provide you a support.
ADJUSTABLE 360° ANGLE FOR IMPROVED COMFORT
The Z05 Bicycle Stand for Mobile Phone has a special feature you can adjust it up to 360 degrees, even all the way around in a circle. Whether you prefer to view your phone in portrait or landscape mode, the 360° angle adjustment lets you switch between the two with ease. This is great for reading maps or watching videos while you ride.
COMPATIBLE WITH PHONES RANGING FROM 4 TO 10 INCHES
The holder is super useful and can work with many different sizes. You can adjust it to fit phones that are between 4 to 10 inches wide. It's great for almost any phone that falls within this size range.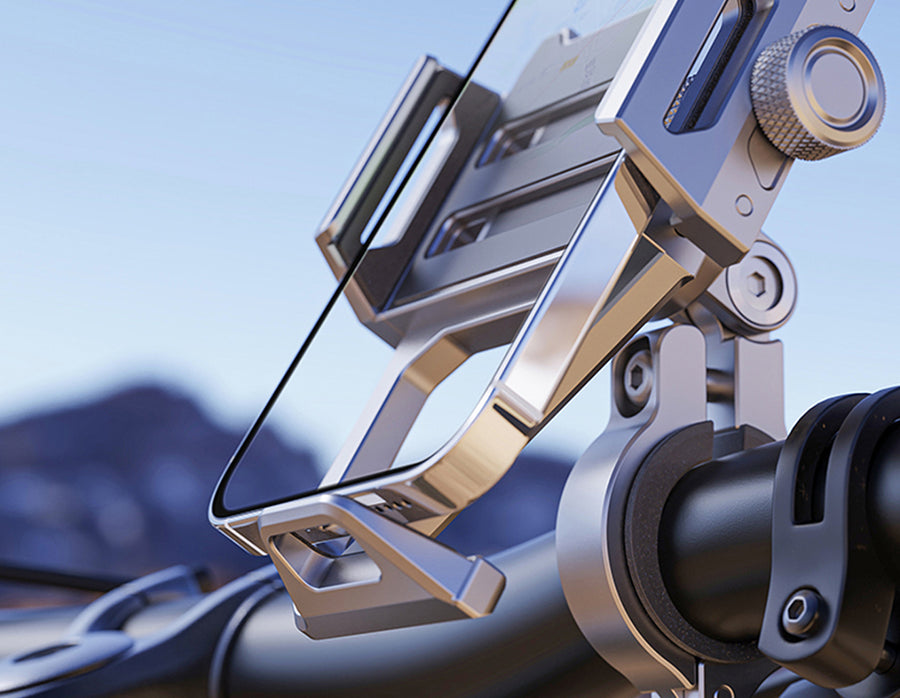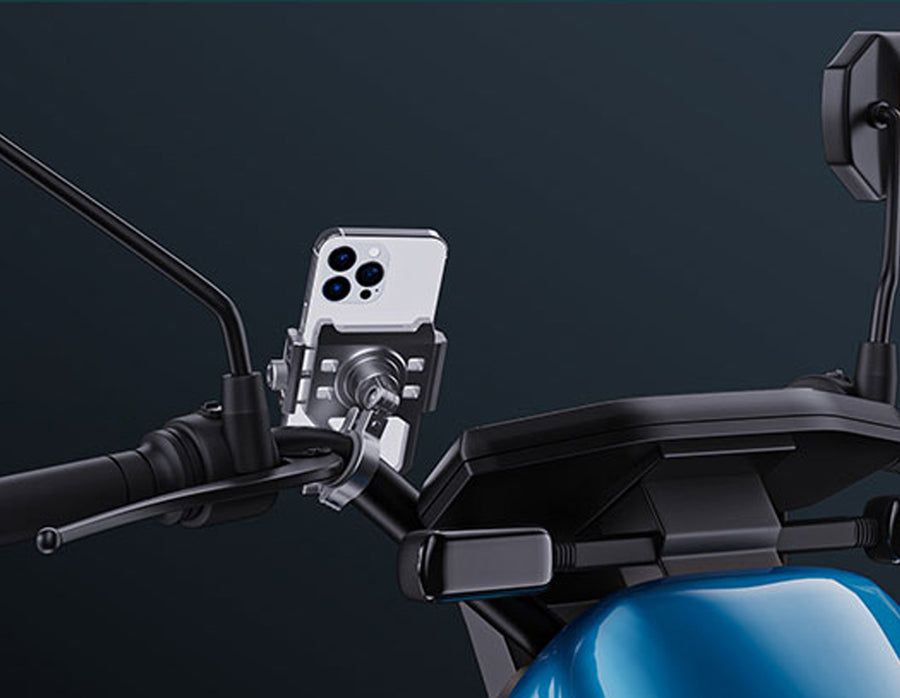 PREMIUM ALUMINUM CONSTRUCTION FOR LONGEVITY
The stand is built from high-quality aluminum material, which makes it strong and able to last a really long time without breaking.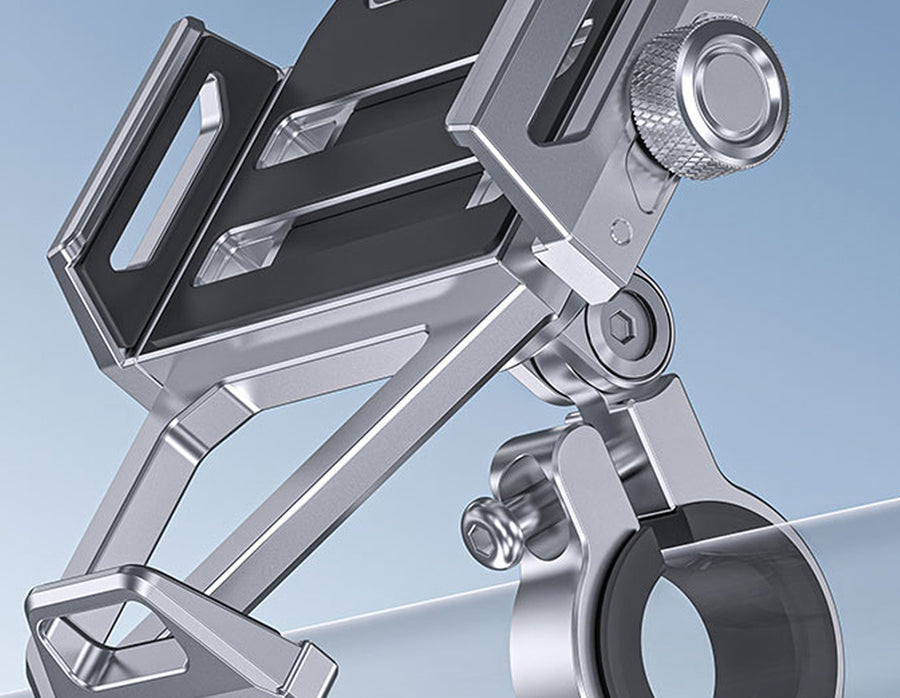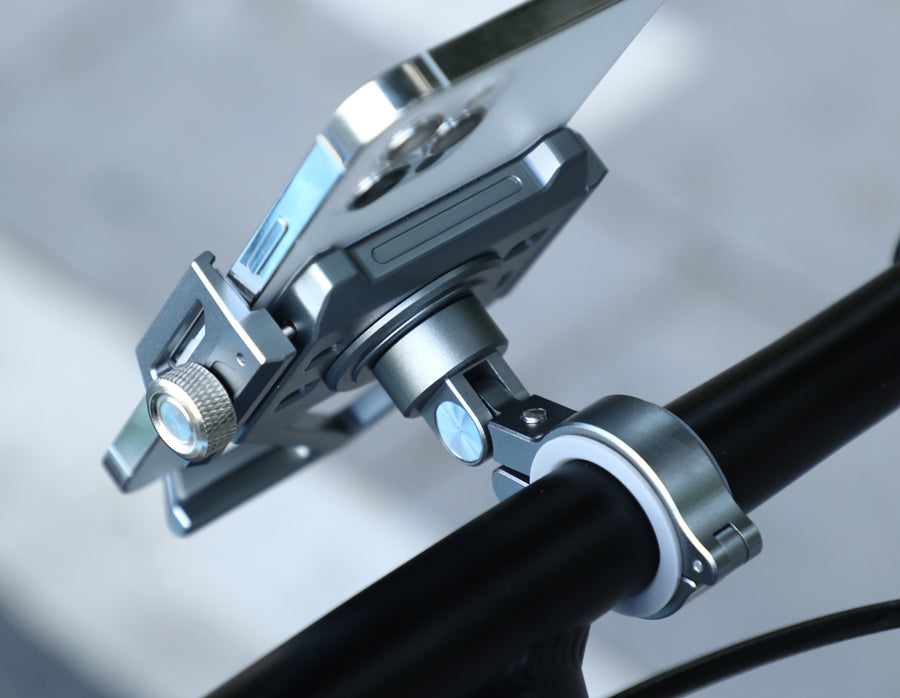 SCREW LOCK FOR SECURE PHONE HOLDING ON BUMPY RIDES
Instead of using a plastic clip like many others do, this phone holder uses a screw to hold your phone tight. This makes sure your phone won't fall, even if you're riding on a bumpy road. The screw is secure and won't come off. The way the screw locks makes it really steady and safe, so your phone stays in place without shaking.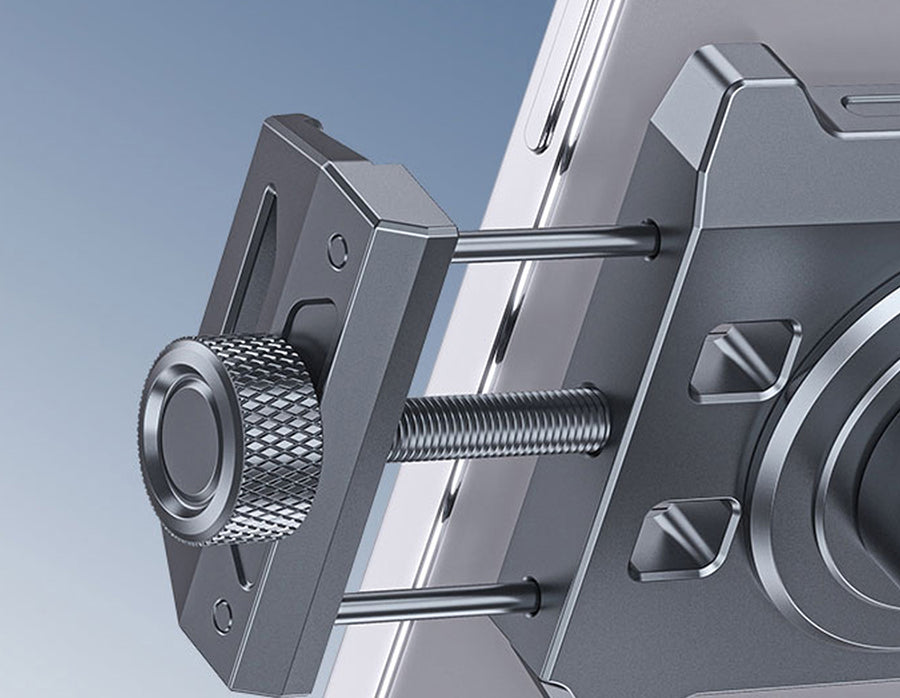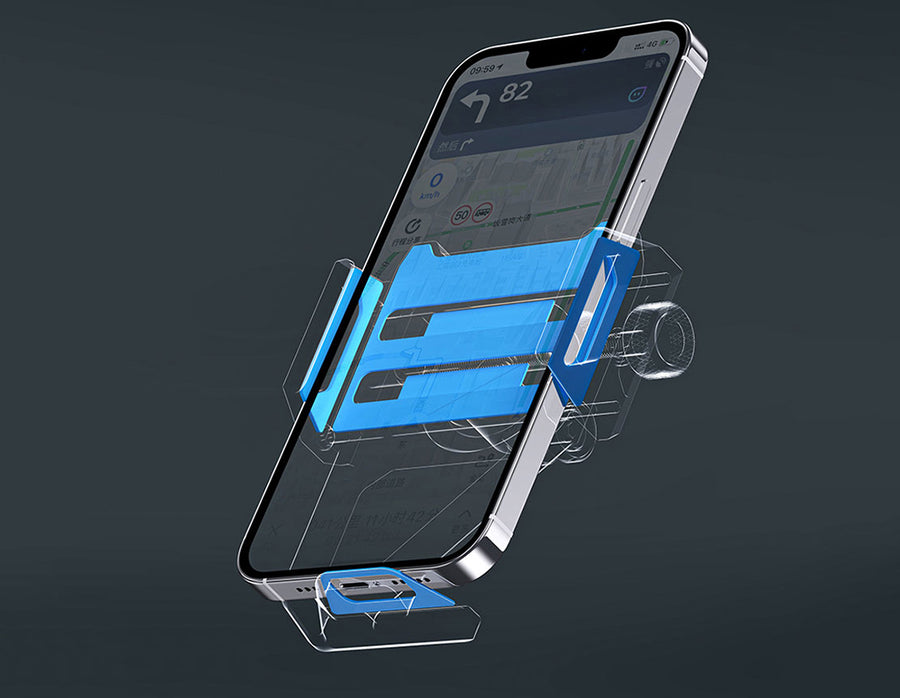 SILICONE PROTECTION FOR SECURE AND STABLE PHONE HOLDING
The holder uses soft silicone to keep the parts that touch safe. The silicone stops shaking and helps the holder hold onto the handlebar tightly. There's also a special silicone pad that absorbs shocks and stops the phone from sliding. All of this together makes sure the phone stays steady on your bike.
Add a heading
Add content using the options to the left
Product title
Vendor
₹ 19.99 | ₹ 24.99
Product title
Vendor
₹ 19.99 | ₹ 24.99
Product title
Vendor
₹ 19.99 | ₹ 24.99
Product title
Vendor
₹ 19.99 | ₹ 24.99
<! -- Mezereon Configuration -->