Shipping & Delivery
Heavy rain and flood like situations may cause delays
Free Shipping on Prepaid Orders
Same day dispatch, if ordered before 2:00 PM.
Order Placed before 2:00 PM will be shipped within 24 hrs. (Except Sunday and Holidays)
Cash on Delivery Available
Cash on delivery applicable for order under ₹ 15000
EXTRA SAVINGS & Rewards
Earn upto 5% of order value
With GST invoice, save up to 28% on business purchases
RETURN POLICY
10 Days Replacement Policy
All products are covered by 10 Day Replacement Guarantee. This product is eligible for a free replacement, in case you receive a damaged, defective or different item. Please keep the product in its original condition with all accessories & packaging for a successful return. We may contact you to assess the damage or defect before issuing a replacement. Accessories like cables and eartips are not backed up the manufacturer's warranty.

Please note that physical damage cases need to be brought to our notice within 24 hours.

BANGE Smart Bag designed to adapt to your journey, with ease of convertible design
Item Type
Convertible and expendable Backpacks
Interior
Laptop Interlayer, Pockets for laptops, phone, pens, wallets and more
Handle/Strap Type
3 Way Soft Handle
Material
Oxford (waterproof and wear-resistant high quality)
Lining Material
Polyester
What will you get
1x BANGE Backpack
FREE SHIPPING ON ALL PREPAID ORDERS
We usually ship orders on same day if ordered before 2 pm or within 24 hours if ordered later (except on holidays/sunday, where processing times may be higher) from one of our domestic warehouses based out of Delhi. It normally takes around 1 to 5 business days for delivery. We use premium service partners such as Blue dart, DTDC and Delivery for faster and reliable service. A tracking number will be provided upon shipment.
In very rare cases when order is not received after 10 business days of shipment (extended by number of days when the govt. Restricts movement of goods due to factors such as coronavirus pandemic), please contact us and we will provide you a support.
CONVERTIBLE & EXPANDABLE DESIGN
The backpack has a flexible capacity, adjustable from 22L to 35L using a zipper and buckles. Its dimensions are 17.5x11.8x5.5 inches before extension and 17.5x11.8x9.5 inches after extension. It provides versatile carrying options with two top handles and one side handle, allowing easy switching between backpack and suitcase mode for vertical or horizontal carrying.
EXTERNAL USB PORT DESIGN
Comes with a built-in improved USB interface, with a USB extension cable that can connect rechargeable batteries internally, and connect your charging cable to charge your phone while riding. (Note: USB cable is included, but the user is required to provide their own power bank.)The backpack offers three carrying options, traditional backpack style with shoulder straps, a side handle for briefcase or horizontal suitcase carries, and a top handle for easy vertical maneuvering in crowded places.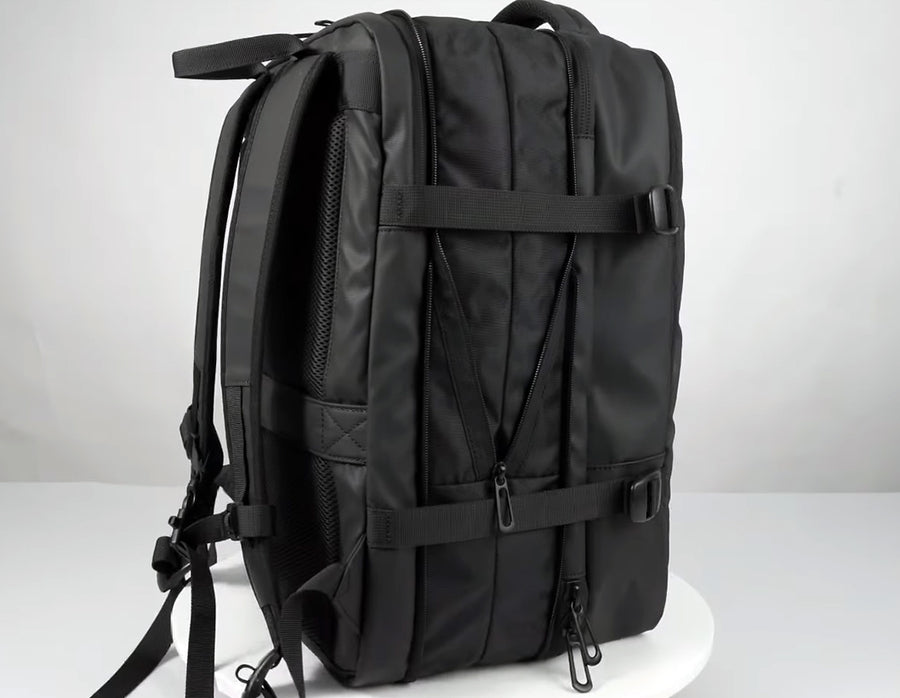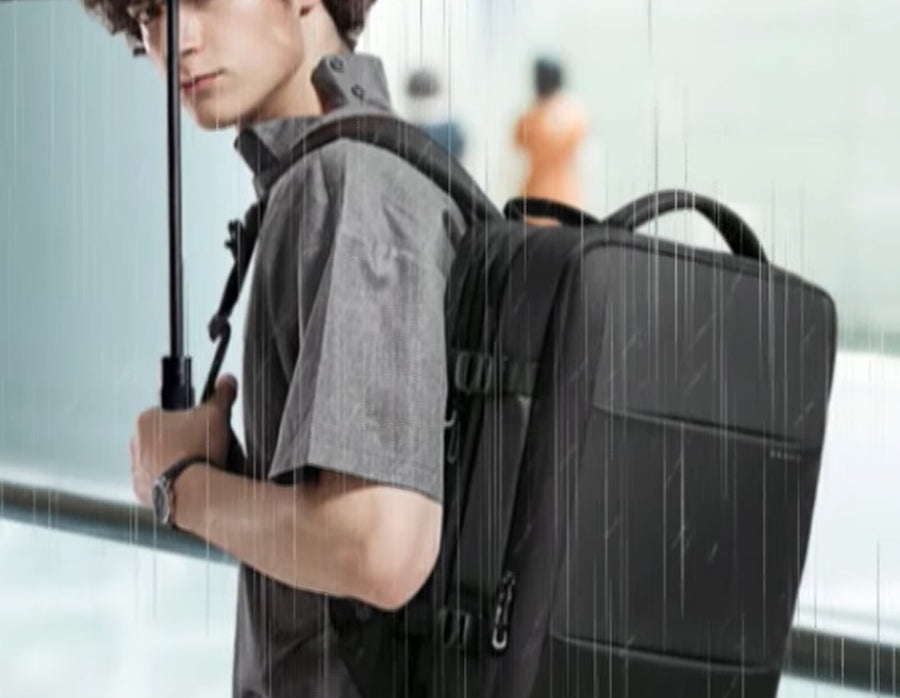 PREMIUM OXFORD WATERPROOF MATERIAL
The BANGE 1908 Smart Backpack is made of high-density waterproof oxford material, providing excellent protection against rain, raindrops, and dirt. Its scratch-resistant design ensures durability, making it perfect for various scenarios. Your belongings will stay safe and dry in this premium waterproof backpack. Waterproof Oxford Cloth Fabric material and internal waterproof pouch protect belongings from water exposure.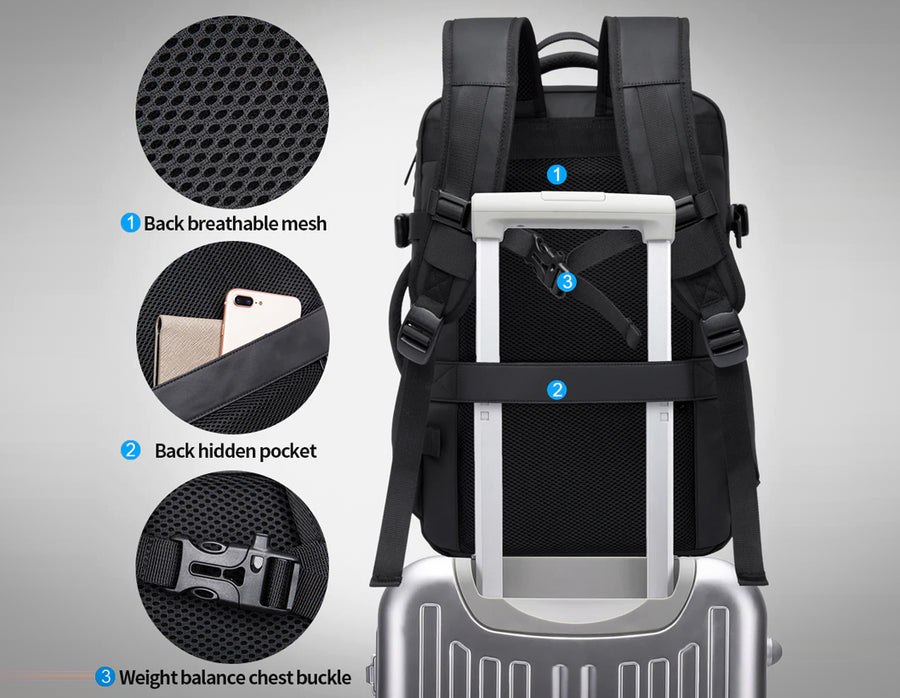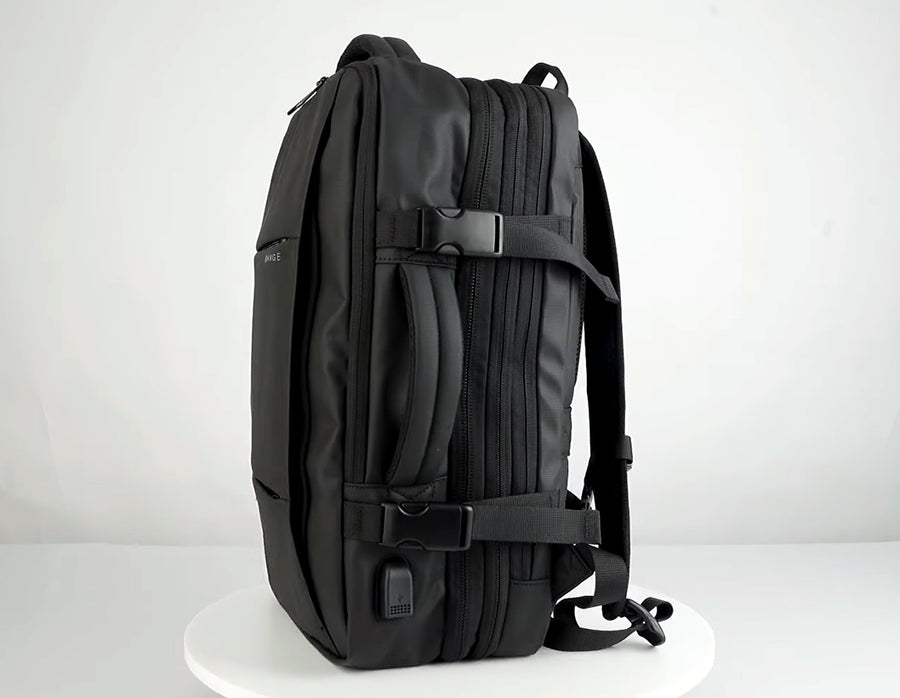 ANTI-THEFT & COMFORTABLE DESIGN
Back zipper pocket safeguards valuable items like phone, passport, and wallet from potential theft during travel or crowded places. Ergonomic airflow back design with thick, ventilated padding reduces shoulder and neck pressure for added comfort. Shoulder straps with adjustable anti-slip chest belt and quick-release buckles enhance stability and ease of use.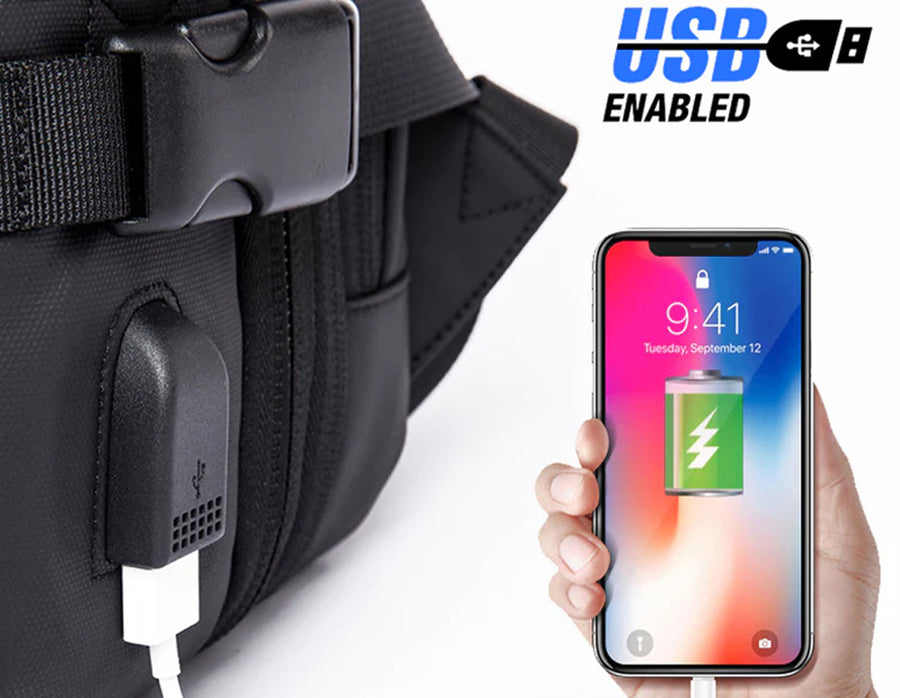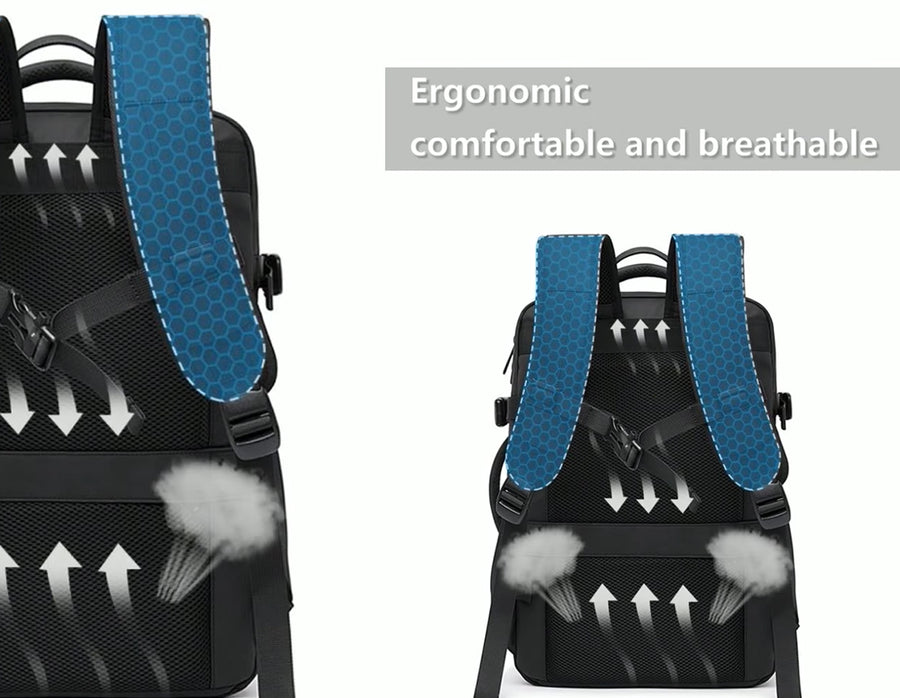 COMPACT AND MULTIPURPOSE DESIGN
This backpack is designed with reinforced shoulder and handle joints through bold line sewing, ensuring sturdiness. It offers two thick handles for comfortable carrying during extended periods. The sturdy and smooth zippers are constructed with explosion-proof materials. Its various compartments of different sizes cater to versatile storage needs, making it suitable for school, daily commuting, business trips, hiking, travel, camping, and other outdoor activities.
QUICK ACCESS POCKETS
The backpack features multiple external pockets for easy access to frequently used items. Conveniently store items like keys, wallet, phone, or snacks for quick retrieval.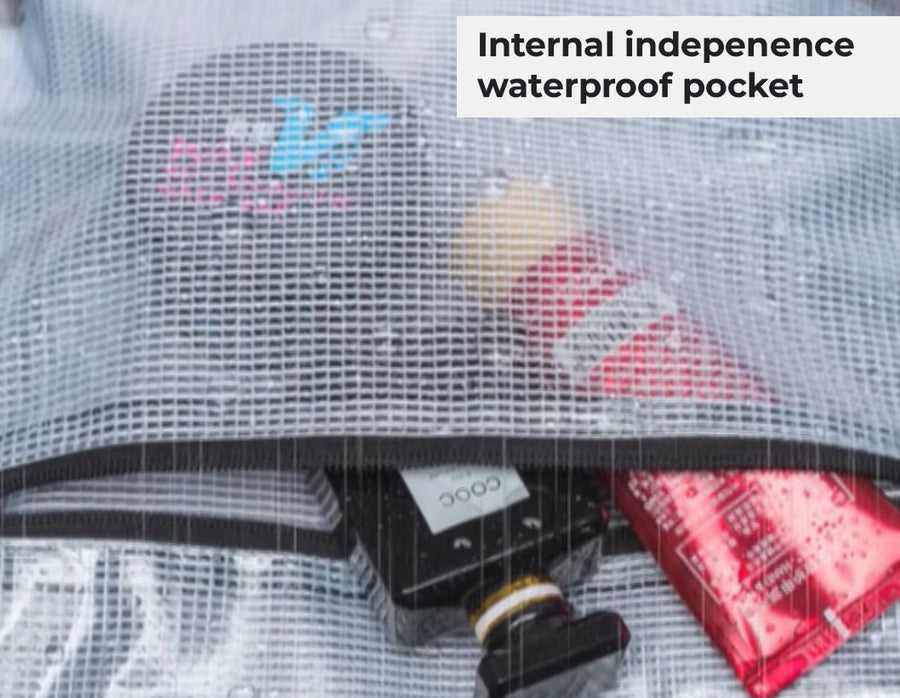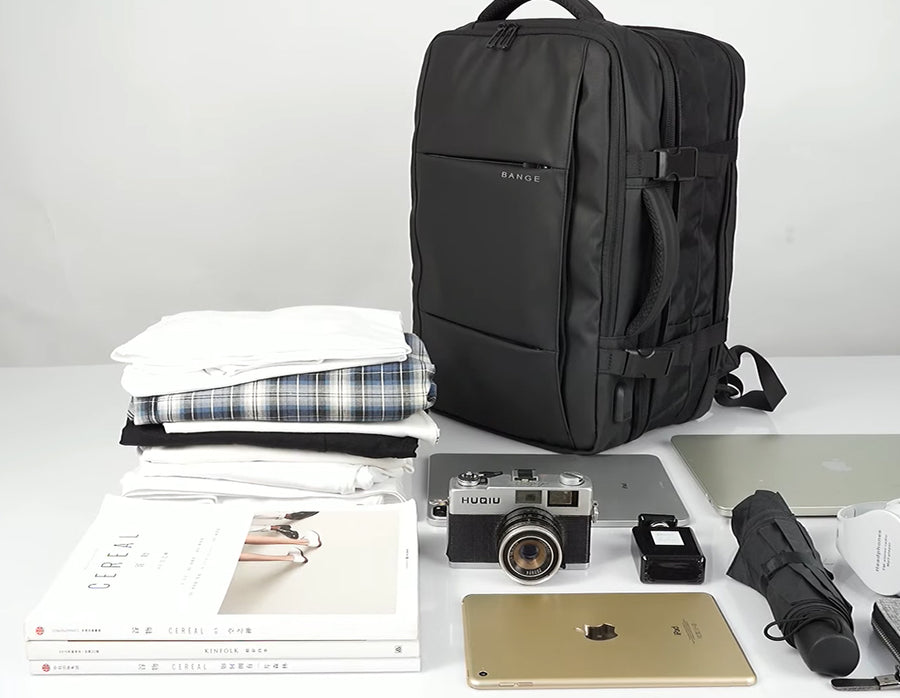 THREE CARRYING OPTIONS
The backpack offers three carrying options, traditional backpack style with shoulder straps, a side handle for briefcase or horizontal suitcase carries, and a top handle for easy vertical maneuvering in crowded places.
Add a heading
Add content using the options to the left
Product title
Vendor
₹ 19.99 | ₹ 24.99
Product title
Vendor
₹ 19.99 | ₹ 24.99
Product title
Vendor
₹ 19.99 | ₹ 24.99
Product title
Vendor
₹ 19.99 | ₹ 24.99
<! -- Mezereon Configuration -->