Shipping & Delivery
Estimated Delivery within 2 to 4 weeks.
EXTRA SAVINGS & Rewards
Earn upto 5% of order value
With GST invoice, save up to 28% on business purchases
RETURN POLICY
10 Days Replacement Policy
All products are covered by 10 Day Replacement Guarantee. This product is eligible for a free replacement, in case you receive a damaged, defective or different item. Please keep the product in its original condition with all accessories & packaging for a successful return. We may contact you to assess the damage or defect before issuing a replacement. Accessories like cables and eartips are not backed up the manufacturer's warranty.

Please note that physical damage cases need to be brought to our notice within 24 hours.

WARRANTY
1 Year Manufacturer's Warranty
Unleash Quality Audio Listening With SHANLING UA2 Plus
Independent Amplification Chips
Dual RT6863
Native
DSD512 Signal Decoding
Headphone Output Ports
3.5mm+4.4mm
4.4mm Balanced Output
Output Power: 2.5V @ 32Ω (195mW@32Ω)
Frequency Response: 20Hz – 40kHz (-0.5dB)
Signal To Noise Ratio: 117dB @ 32Ω (A-Weighting)
Channel Separation: 109dB @ 32Ω
Dynamic Range: 120dB @ 32Ω (A-Weighting)
THD+N: 0.0008% @ 32Ω (A-Weighting @0.5V)
Output Impedance: 1.0 Ω

Compatibility
Android, iOS, Windows, Mac System Support
3.5mm Single Ended Output
Output Power: 2V @32Ω (125mW@32Ω)
Frequency Response: 20Hz – 40kHz (-0.5dB)
Signal To Noise Ratio: 121 DB @ 32Ω (A-Weighting)
Channel Separation: 71 DB @ 32Ω
Dynamic Range: 121 DB @ 32Ω (A-Weighting)
THD+N: 0.0008% @ 32Ω (A-Weighting @0.5V)
Output Impedance: 0.5 Ω

What will you get
UA2 Plus Portable DAC/AMP
USB Type-C to C Data Cable
USB A to Type-C Adapter
Quick Start Guide
Warranty card
1 YEAR WARRANTY
Don't worry, SHANLING - UA2 Plus Balanced USB DAC & AMP comes with a 1 Year warranty against manufacturing defects. We guarantee that every product on Concept Kart is genuine and backed by the Manufacturer's warranty.
Read more about Concept Kart's warranty policy.
FREE SHIPPING ON ALL PREPAID ORDERS
We usually ship orders on same day if ordered before 2 pm or within 24 hours if ordered later (except on holidays/sunday, where processing times may be higher) from one of our domestic warehouses based out of Delhi. It normally takes around 1 to 5 business days for delivery. We use premium service partners such as Blue dart, DTDC and Delivery for faster and reliable service. A tracking number will be provided upon shipment.
In very rare cases when order is not received after 10 business days of shipment (extended by number of days when the govt. Restricts movement of goods due to factors such as coronavirus pandemic), please contact us and we will provide you a support.
PREMIUM SOUND WITH HIGH-PERFORMANCE SABRE DAC
Shanling UA2 Plus comes equipped with a high-performance ES9038Q2M Stereo DAC chipset. With the help of this 32-Bit stereo DAC, the UA2 Plus provides clear sound signal decoding with minimal harmonic distortion and high SNR performance. The output with the UA2 Plus has ultimate clarity and is free from noise.
CLEAN & POWERFUL OUTPUT WITH DUAL INDEPENDENT AMPLIFICATION CHIPS
Shanling UA2 Plus features a new and updated amplification chipset. The amp section on the UA2 Plus features dual independent RT6863 chips that produce powerful output thrust with a cleaner and precise output. The UA2 Plus achieves an output power rating of up to 195mW easily powering your in-ear monitors with ease.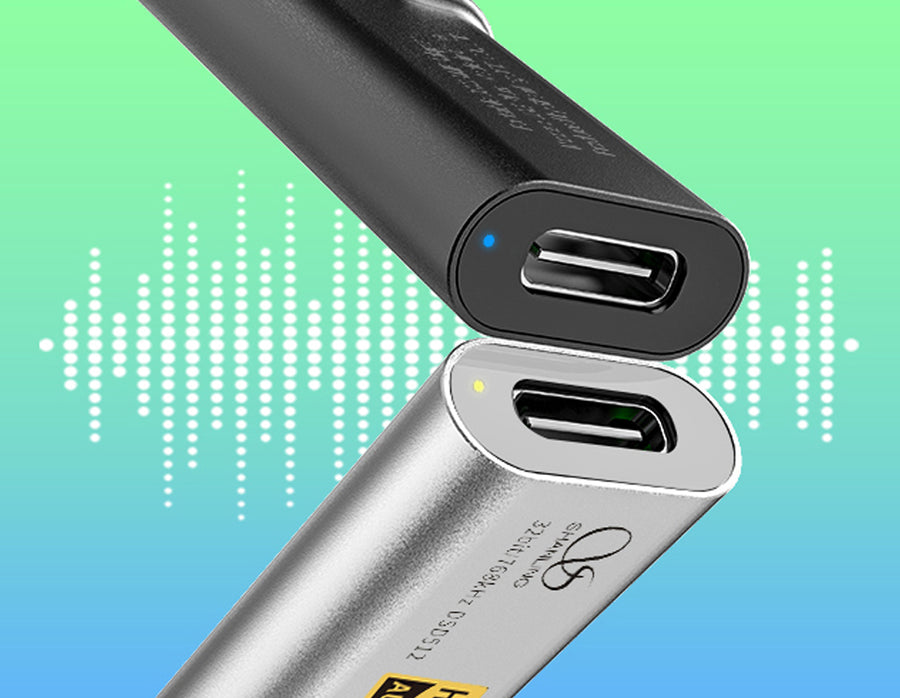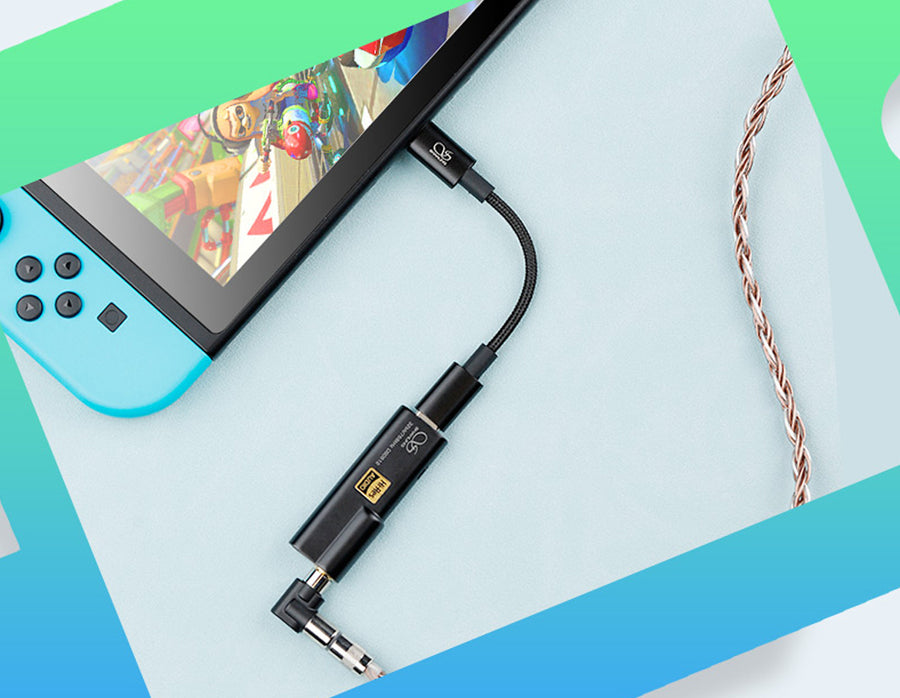 SINGLE-ENDED+BALANCED HEADPHONE CONNECTION SUPPORT
Shanling UA2 Plus houses two headphone connection ports. It includes a 3.5mm single-ended port as well as a 4.4mm balanced output port. Users can easily connect their latest IEMs and headphones with the UA2 Plus and enjoy high-resolution audio anywhere they want.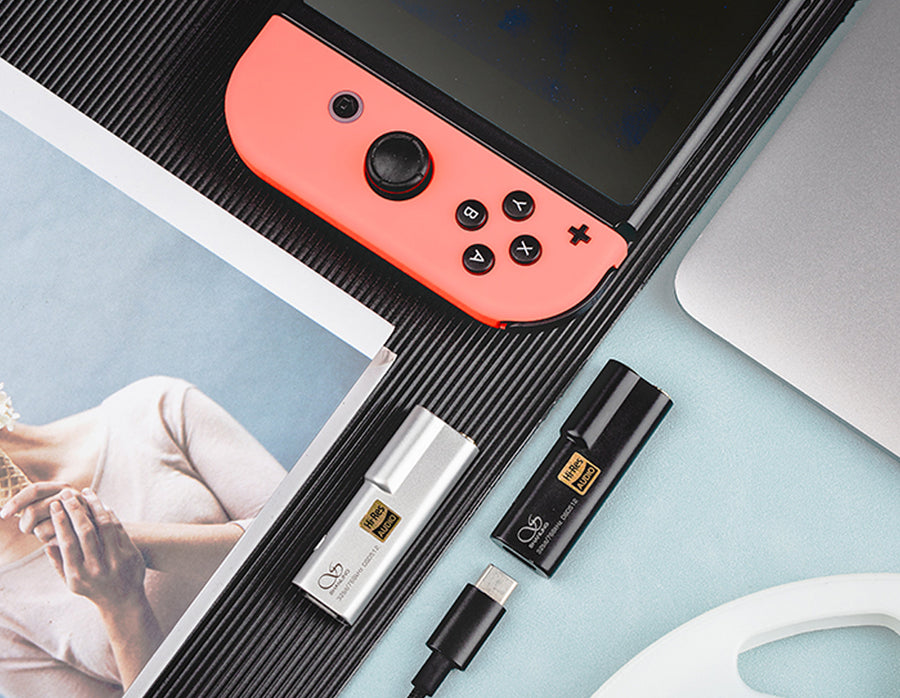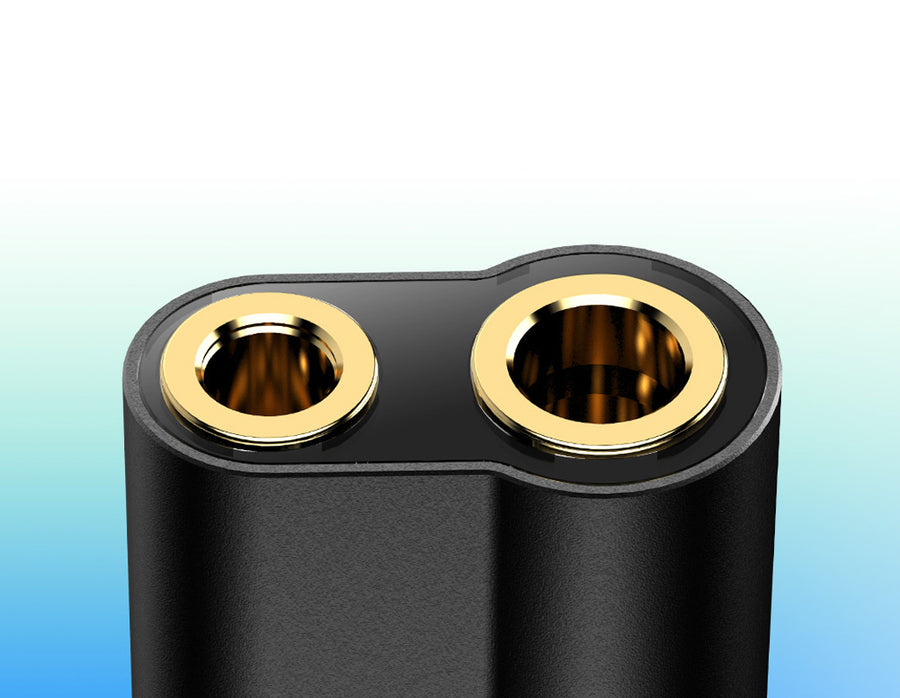 LOW-JITTER HIGH-PRECISION CLOCK
Shanling UA2 Plus features built-in low-jitter clock architecture. This ensures signal stability throughout the decoding and output process promising a smooth, lag-free listening experience for the users.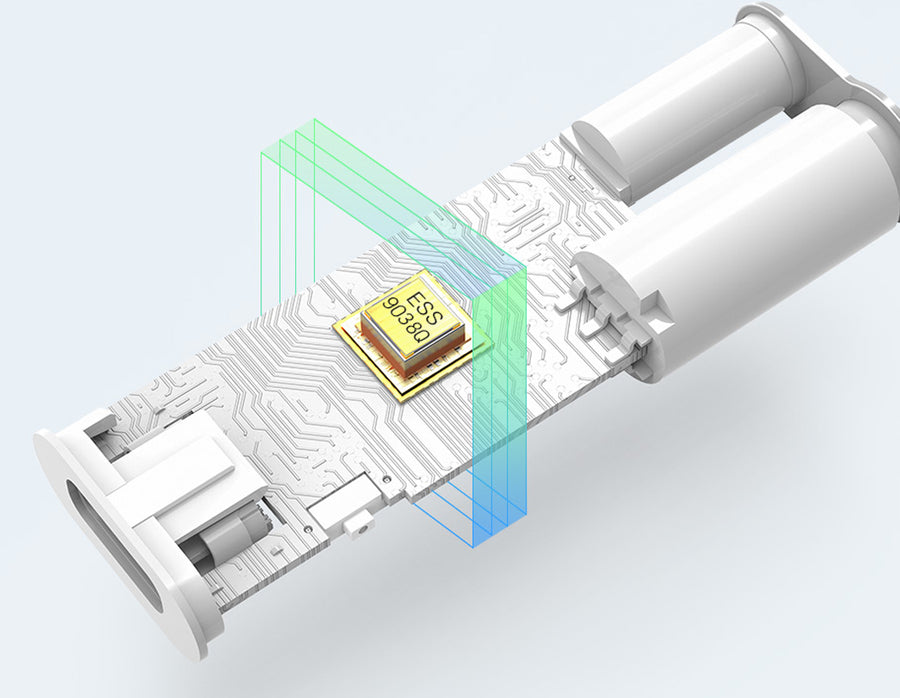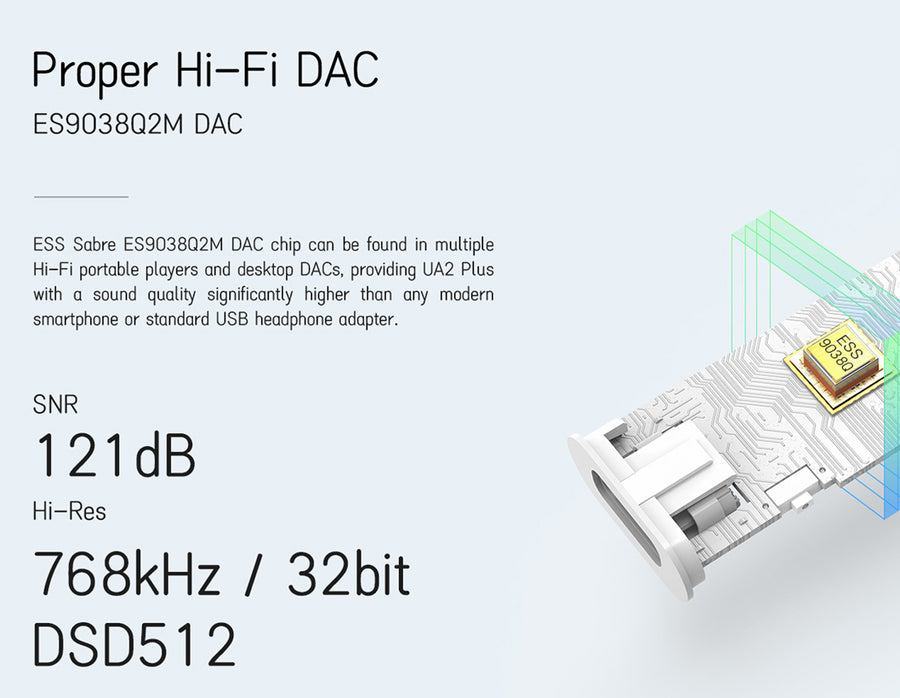 IN-HOUSE DEVELOPED ULTRA-CONVERSION BLACK TECHNOLOGY
Shanling has featured their in-house developed ultra-frequency conversion black technology on the UA2 Plus. It helps in optimizing power consumption while maintaining high-resolution audio performance. The technology actually optimizes the power draw based on the working condition such as active bitrate, volume level, Impedance load, etc.
HIGH-RESOLUTION AUDIO SIGNAL DECODING
Shanling UA2 Plus is a fantastic performer when it comes to high-resolution audio signal decoding. The DAC/AMP supports decoding for high-resolution audio signals including PCM signals up to 32-Bit/768kHz bitrate and native DSD512 audio signals. Experience top-quality audio anywhere you want with the UA2 Plus by your side!!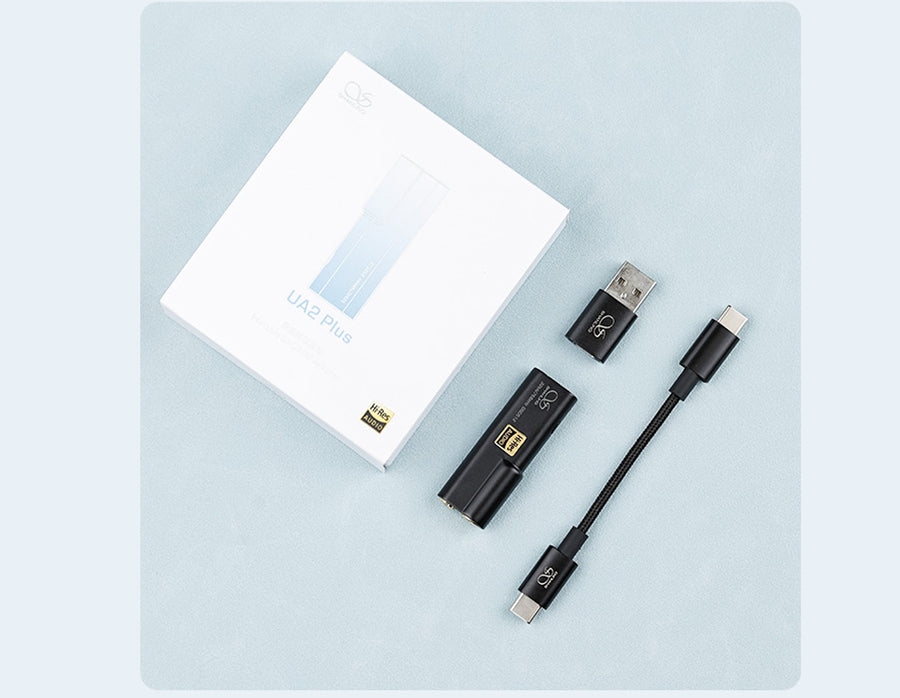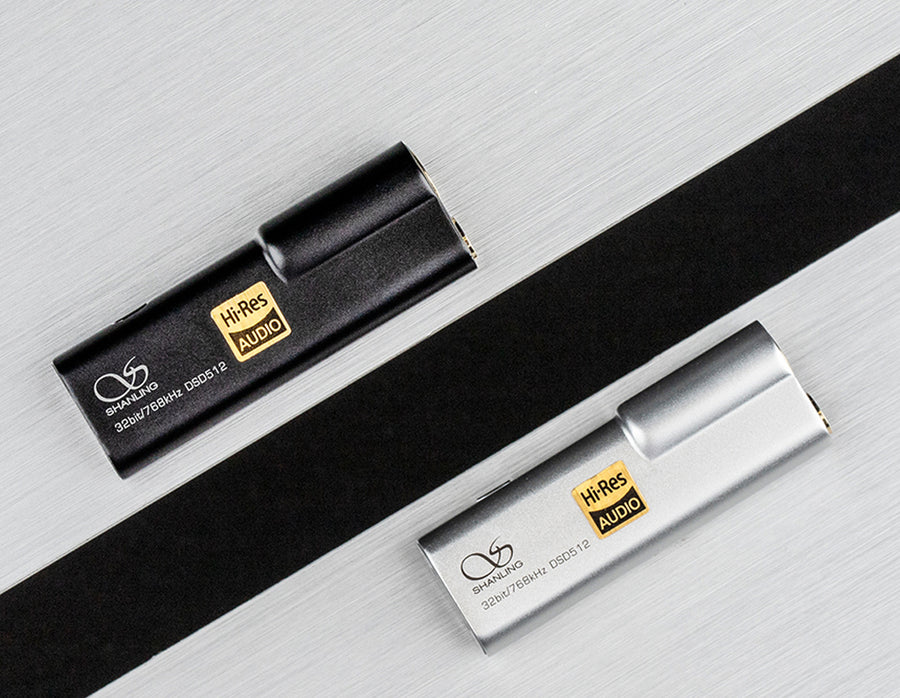 COMPATIBLE WITH EDDICT PLAYER APPLICATION
Shanling UA2 Plus is compatible with the Eddict player application by Shanling available on smartphones. It allows the users to adjust different settings such as volume level, gain level, digital filters, etc.
Works Perfectly with Nintendo Switch
Shanling UA2 Plus features UAC1.0 low-power mode that enables it to work flawlessly with devices such as the Nintendo switch. You can enjoy your favorite games with a high-quality sound experience all thanks to the Shanling UA2 Plus!!
Product title
Vendor
₹ 19.99 | ₹ 24.99
Product title
Vendor
₹ 19.99 | ₹ 24.99
Product title
Vendor
₹ 19.99 | ₹ 24.99
Product title
Vendor
₹ 19.99 | ₹ 24.99
<! -- Mezereon Configuration -->