Shipping & Delivery
Heavy rain and flood like situations may cause delays
Free Shipping on Prepaid Orders
Same day dispatch, if ordered before 2:00 PM.
Order Placed before 2:00 PM will be shipped within 24 hrs. (Except Sunday and Holidays)
Cash on Delivery Available
Cash on delivery applicable for order under ₹ 15000
EXTRA SAVINGS & Rewards
Earn upto 5% of order value
With GST invoice, save up to 28% on business purchases
RETURN POLICY
10 Days Replacement Policy
All products are covered by 10 Day Replacement Guarantee. This product is eligible for a free replacement, in case you receive a damaged, defective or different item. Please keep the product in its original condition with all accessories & packaging for a successful return. We may contact you to assess the damage or defect before issuing a replacement. Accessories like cables and eartips are not backed up the manufacturer's warranty.

Please note that physical damage cases need to be brought to our notice within 24 hours.

WARRANTY
1 Year Manufacturer's Warranty
Pocketable Hi-Res Audio Player
Memory
MicroSD Card Slot, Up To 2TB Support
Battery Life
Up To 14.5 Hours
What will you get
1 X Shanling M0 Pro Digital Audio Player
1 X Charging Cable
1 X User Manual
1 YEAR WARRANTY
Don't worry, SHANLING – M0 Pro Digital Audio Player comes with a 1 Year warranty against manufacturing defects. We guarantee that every product on Concept Kart is genuine and backed by the Manufacturer's warranty.
Read more about Concept Kart's warranty policy.
FREE SHIPPING ON ALL PREPAID ORDERS
We usually ship orders on same day if ordered before 2 pm or within 24 hours if ordered later (except on holidays/sunday, where processing times may be higher) from one of our domestic warehouses based out of Delhi. It normally takes around 1 to 5 business days for delivery. We use premium service partners such as Blue dart, DTDC and Delivery for faster and reliable service. A tracking number will be provided upon shipment.
In very rare cases when order is not received after 10 business days of shipment (extended by number of days when the govt. Restricts movement of goods due to factors such as coronavirus pandemic), please contact us and we will provide you a support.
DETAILED SOUND IN COMPACT FORM FACTOR
Shanling M0 Pro is a super-compact portable audio player that packs a strong sound response. Shanling has loaded the M0 Pro with dual ES9219C DAC chips from ESS Sabre Technologies. The M0 Pro is handy and can be carried anywhere with ease. Its small form factor makes it the perfect choice for day-to-day carry.
BEST IN CLASS PERFORMANCE
Shanling M0 Pro packs a wonderful sound performance in its ultra-compact form factor. The device supports all leading audio formats and supports PCM signals up to 32-bit/384kHz and native DSD128 audio signals. With a professionally designed audio circuit, M0 Pro has a clear sound response with ultra-low THD+N and high SNR performance.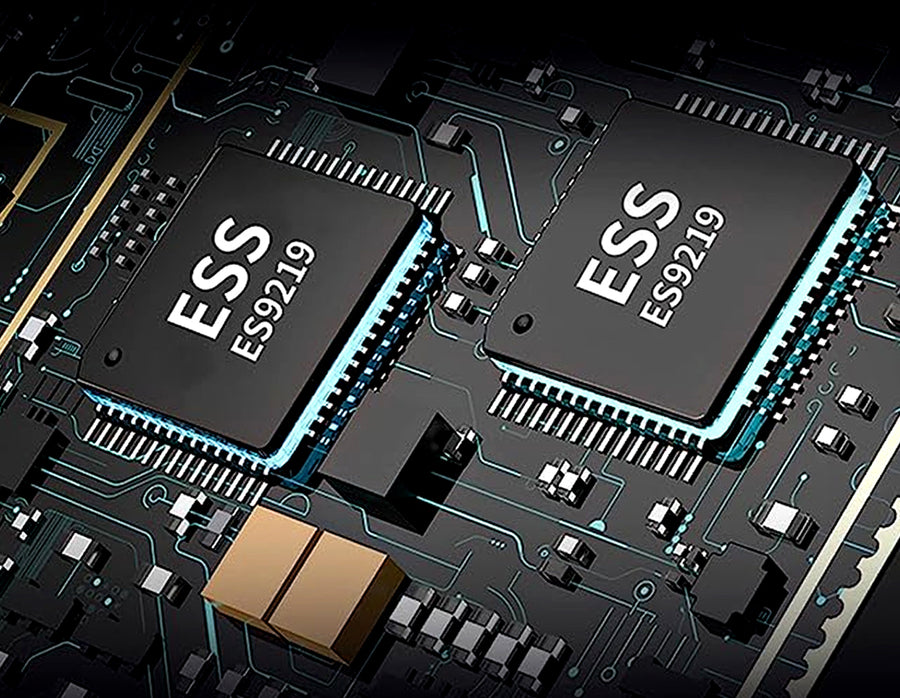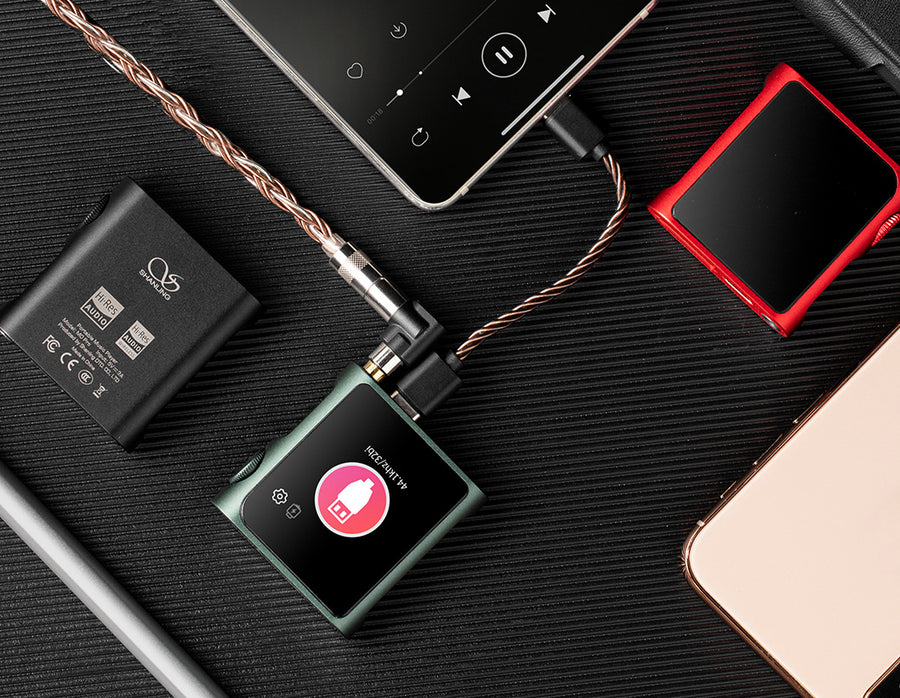 NEWLY – DEVELOPED 3.5MM BALANCED HEADPHONE OUTPUT
Shanling has equipped the M0 Pro with the industry's first 3.5mm Single-Ended headphone port with a balanced integrated Balanced output port. It supports both 3.5mm single-ended as well as balanced terminated IEMs and Headphones.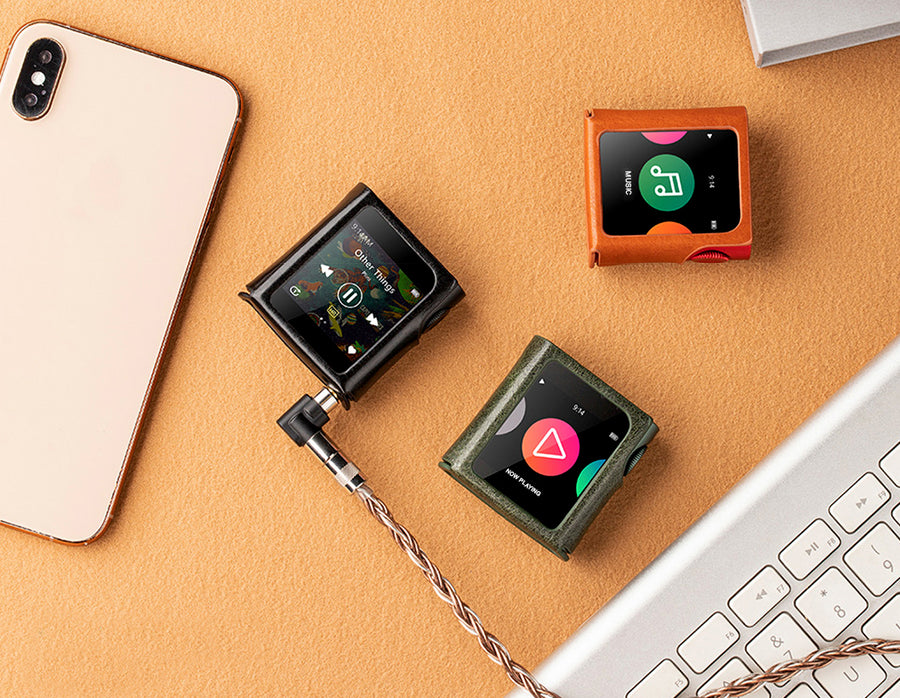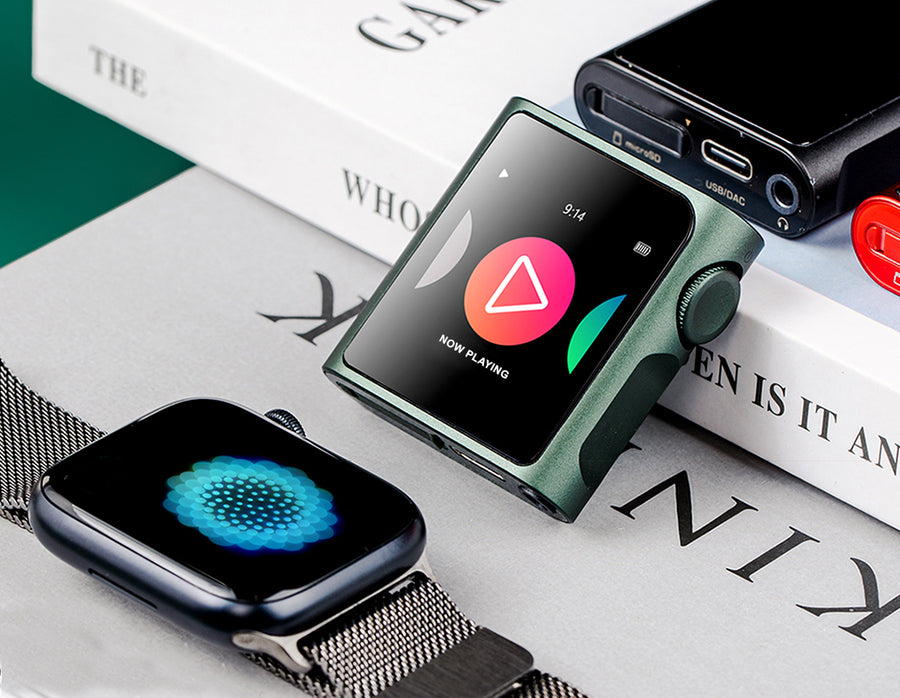 COMPACT SIZE & POWERFUL OUTPUT
Shanling M0 Pro has a strong output power rating of up to 235mW @ 32Ω of impedance. It efficiently powers most IEMs and headphones and drives them with ease. For getting the best output quality use the balanced adapter that's included in the package with M0 Pro.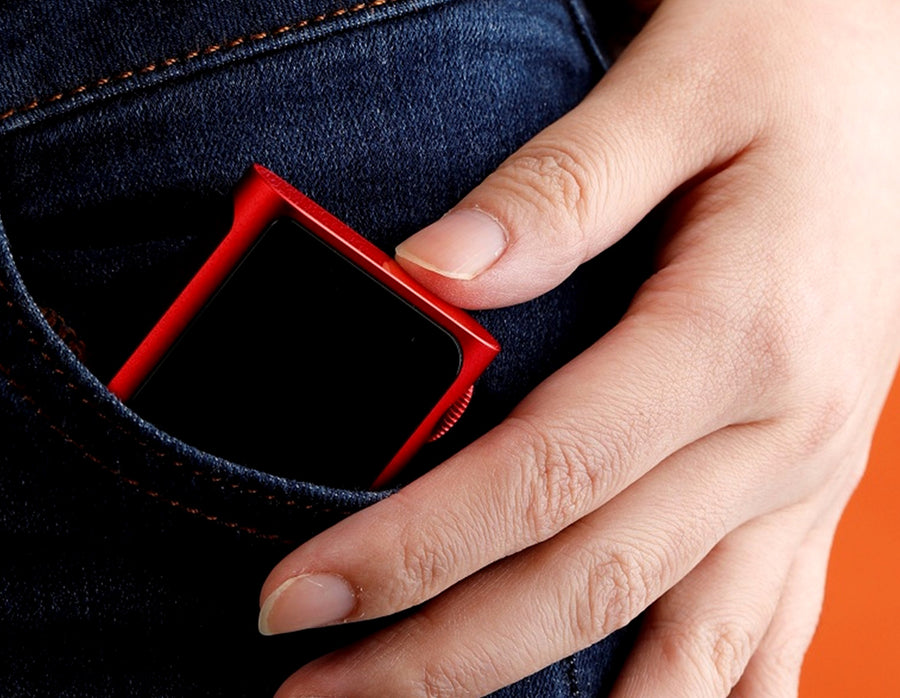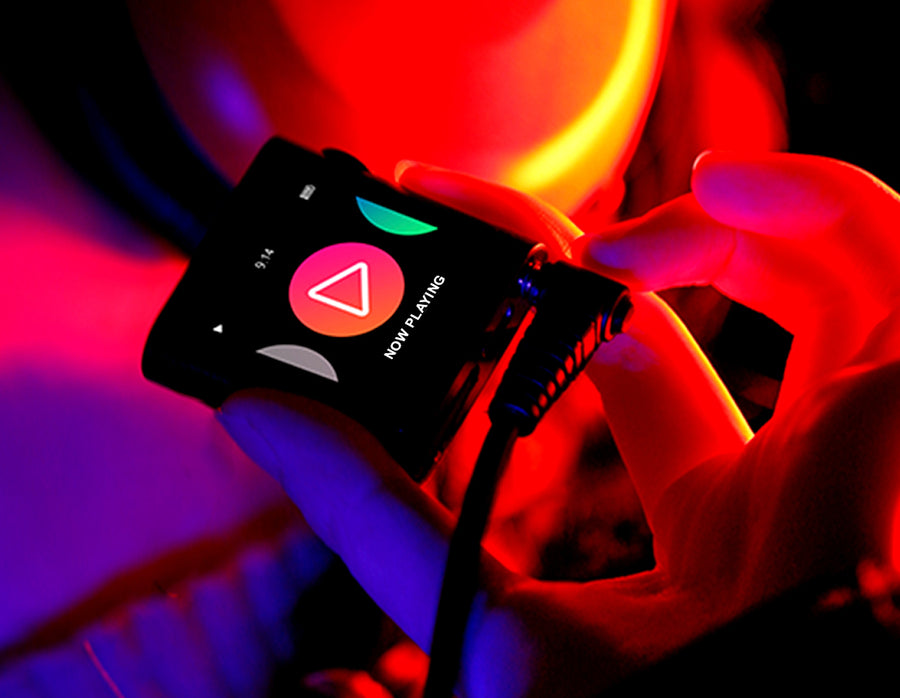 SMOOTH MTOUCH OS
Shanling M0 Pro has a silky smooth user interface with mTouch OS. The device uses an ingenic X1000 processor and features a 1.54" vivid colorful display screen. The user interface on the device is super easy and super smooth. Simply explore your favorite music across a huge library!!
TWO-WAY HIGH-RESOLUTION BLUETOOTH CONNECTIVITY
Shanling M0 Pro features a two-way Bluetooth V5.0 connection with high-definition codec support such as LDAC, AptX, AAC, etc. You can use the M0 Pro as a Bluetooth source or simply use it as a Bluetooth DAC with your IEMs and Headphones.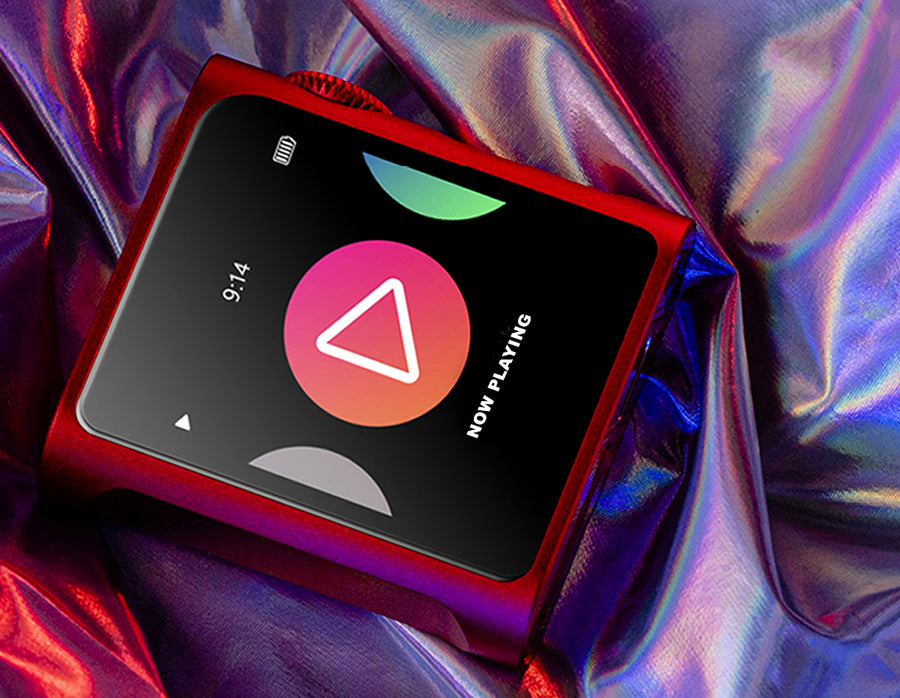 INCREDIBLE BATTERY LIFE
Shanling M0 Pro houses a large capacity battery that enables you to enjoy a full day of great music with a single charge. The M0 Pro has a rated battery life of up to 14.5 hours.
CARRY YOUR ENTIRE MUSIC LIBRARY WITH 2TB MICROSD CARD SUPPORT
Shanling M0 Pro allows you to carry your entire music library with you. The M0 Pro supports high-capacity microSD cards with up to 2TB capacity. It allows you to carry thousands of songs, enabling you to carry your full music backup with you.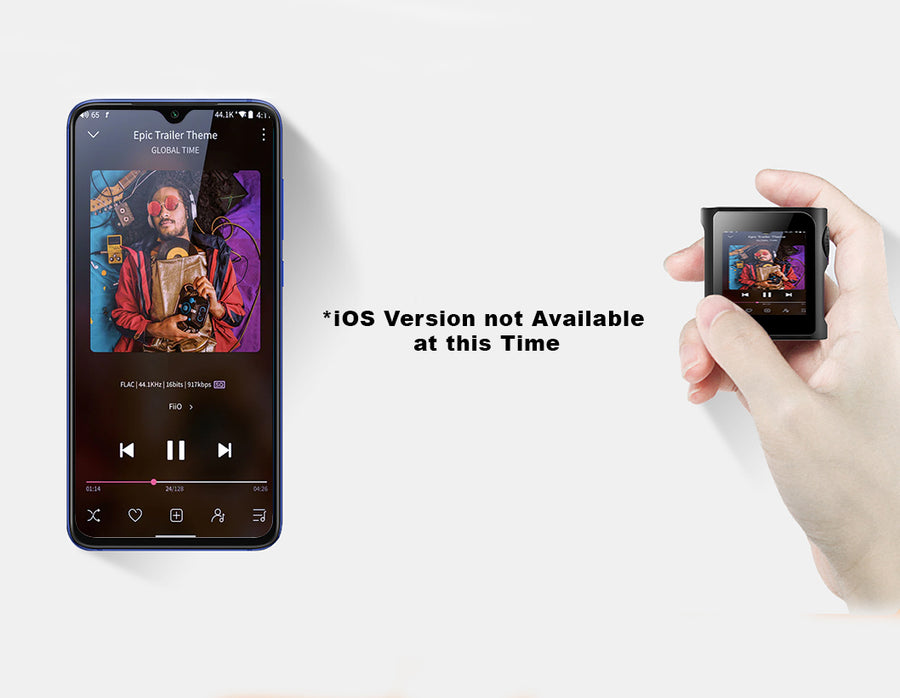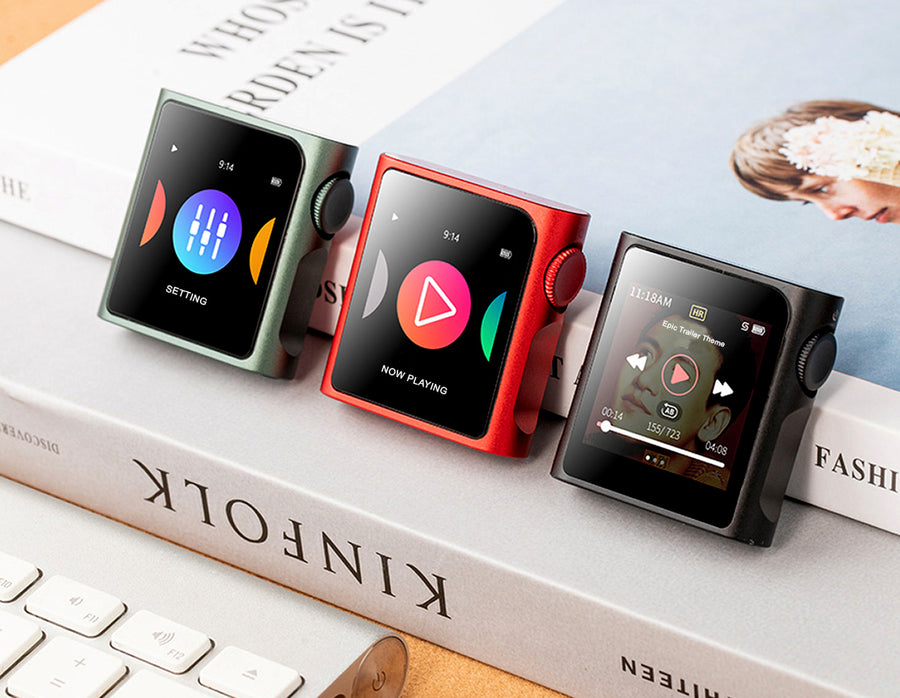 SECURE & DURABLE LEATHER CASE
This durable case serves as a comprehensive solution for safeguarding and arranging your audio player. It is designed to shield your device from shocks, shakes and scratches. It is crafted using leatherette materials that offer excellent pressure and impact absorption while also being resistant to water.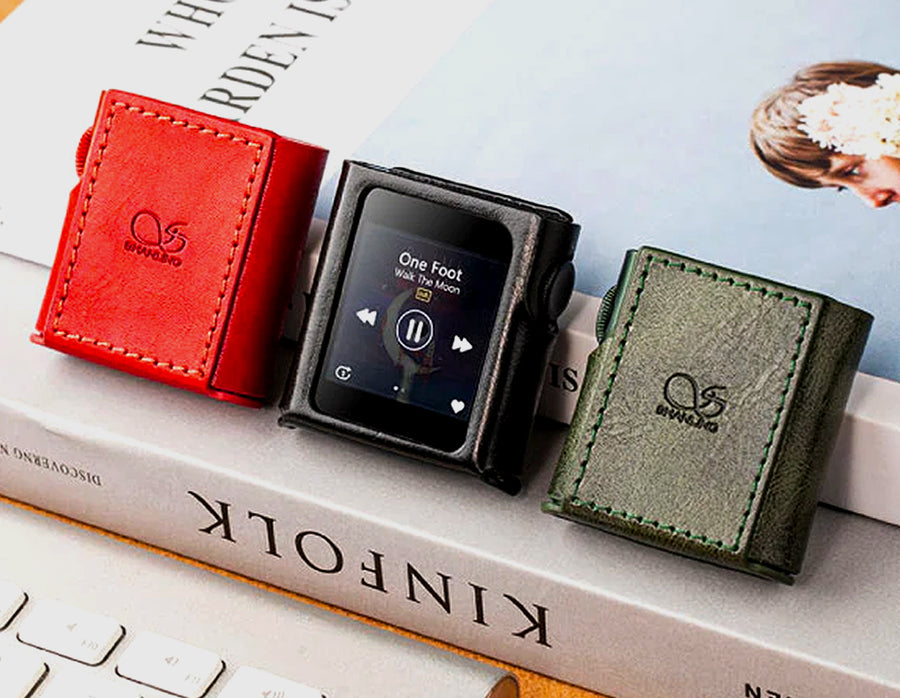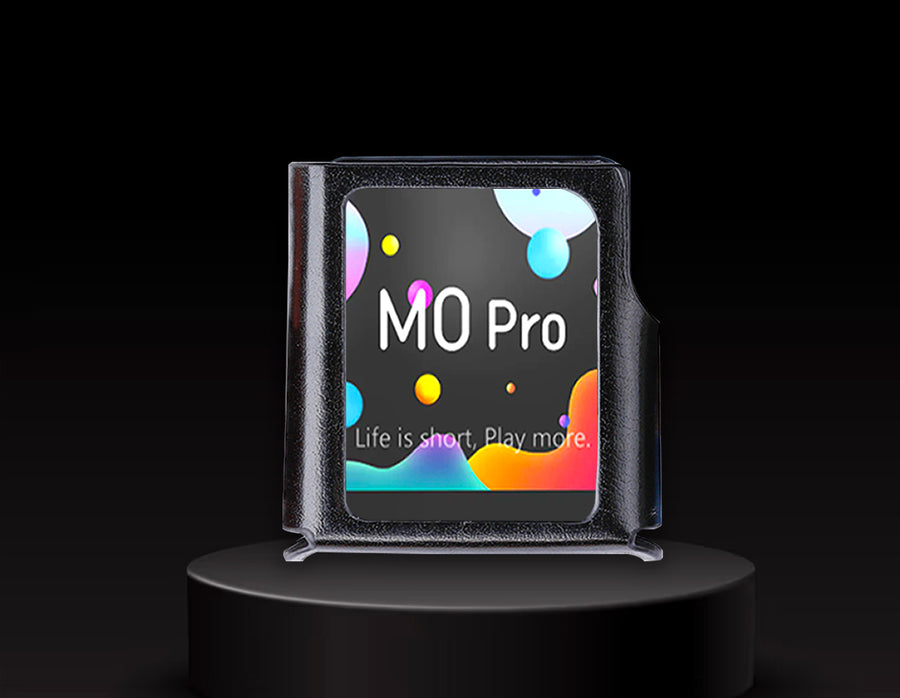 Add a heading
Add content using the options to the left
Product title
Vendor
₹ 19.99 | ₹ 24.99
Product title
Vendor
₹ 19.99 | ₹ 24.99
Product title
Vendor
₹ 19.99 | ₹ 24.99
Product title
Vendor
₹ 19.99 | ₹ 24.99
<! -- Mezereon Configuration -->