Shipping & Delivery
Estimated Delivery within 2 to 4 weeks.
EXTRA SAVINGS & Rewards
Earn upto 5% of order value
With GST invoice, save up to 28% on business purchases
RETURN POLICY
10 Days Replacement Policy
All products are covered by 10 Day Replacement Guarantee. This product is eligible for a free replacement, in case you receive a damaged, defective or different item. Please keep the product in its original condition with all accessories & packaging for a successful return. We may contact you to assess the damage or defect before issuing a replacement. Accessories like cables and eartips are not backed up the manufacturer's warranty.

Please note that physical damage cases need to be brought to our notice within 24 hours.

WARRANTY
1 Year Manufacturer's Warranty
Sony IER-Z1R IEM - Where Precision Meets Emotion in Every Note
Product Name
Sony IER-Z1R IEM
Driver Unit
Hybrid, 2DD + 1 BA Drivers
Wired Connectivity
3.5mm Single-Ended, 4.4mm balanced
Frequency Response
3Hz-100,000Hz
Earphone Type
Closed, Hybrid
Cable length
Approx. 1.2 m (48 in), silver-coated OFC strands
Plug
L-shaped non-magnetic gold-plated stereo mini plug / L-shaped non-magnetic gold-plated balanced standard plug
Weight
Approx. 26 g without cable
What will you get
Sony IER-Z1R
Cable holder
Headphone cable (approx. 1.2 m (47 1 / 4 in) )
Balanced-connection headphone cable (approx. 1.2 m (47 1 / 4 in) )
Hybrid earbuds (SS / S / MS / M / ML / L / LL)
Triple Comfort Earbuds (SS / S / MS / M / ML / L)
Clip
Carrying Case
Cleaning Cloth
1 YEAR WARRANTY
Don't worry, Sony - IER-Z1R IEM comes with a 1 Year warranty against manufacturing defects. We guarantee that every product on Concept Kart is genuine and backed by the Manufacturer's warranty.
Read more about Concept Kart's warranty policy.
FREE SHIPPING ON ALL PREPAID ORDERS
We usually ship orders on same day if ordered before 2 pm or within 24 hours if ordered later (except on holidays/sunday, where processing times may be higher) from one of our domestic warehouses based out of Delhi. It normally takes around 1 to 5 business days for delivery. We use premium service partners such as Blue dart, DTDC and Delivery for faster and reliable service. A tracking number will be provided upon shipment.
In very rare cases when order is not received after 10 business days of shipment (extended by number of days when the govt. Restricts movement of goods due to factors such as coronavirus pandemic), please contact us and we will provide you a support.
SONY INTRODUCES THE ULTIMATE GEM IN THEIR SIGNATURE SERIES: THE IER-Z1R
The Sony IER-Z1R IEM are specially made to make music sound incredibly emotional and captivating. Every little detail in these earphones is carefully designed so you can hear even the tiniest sounds very clearly. They are a part of Sony's Signature Series, which means they provide a really high-quality audio experience. These earphones are made in Japan and are known for their excellent sound and quality because they use the best materials and manufacturing methods.
HYBRID DRIVER ARRAY WORKING TOGETHER FOR CRYSTAL-CLEAR AUDIO
Sony IER-Z1R In ear monitor are equipped with specially designed drivers that work together perfectly. The 12mm dynamic driver delivers rich bass and detailed mid-high tones, while the 5mm dynamic driver serves as a super tweeter, ensuring crisp highs. Additionally, the Balanced Armature driver guarantees high-definition sound reproduction, capturing precise details with exceptional clarity and accuracy.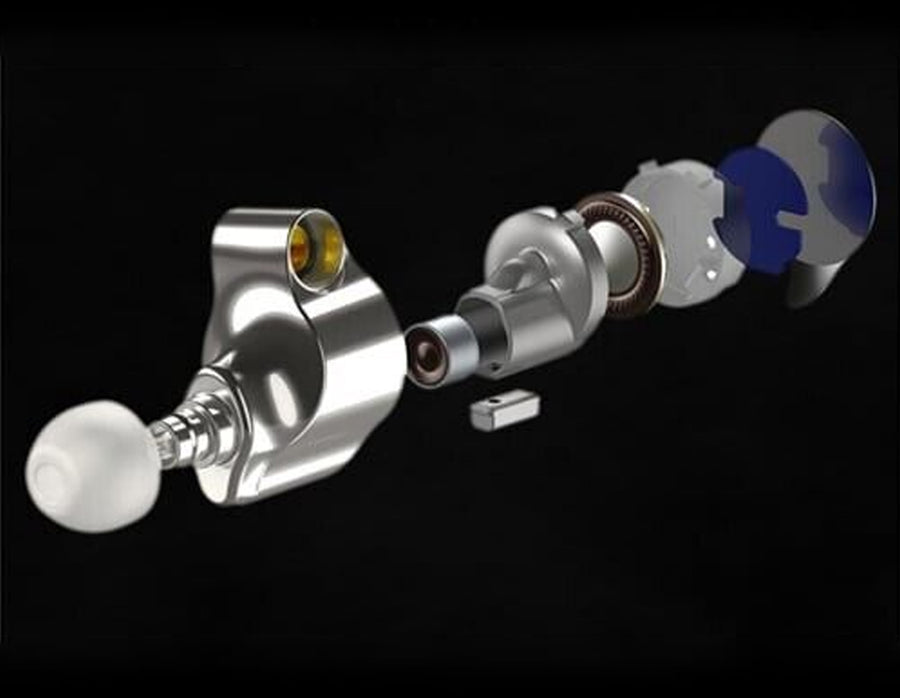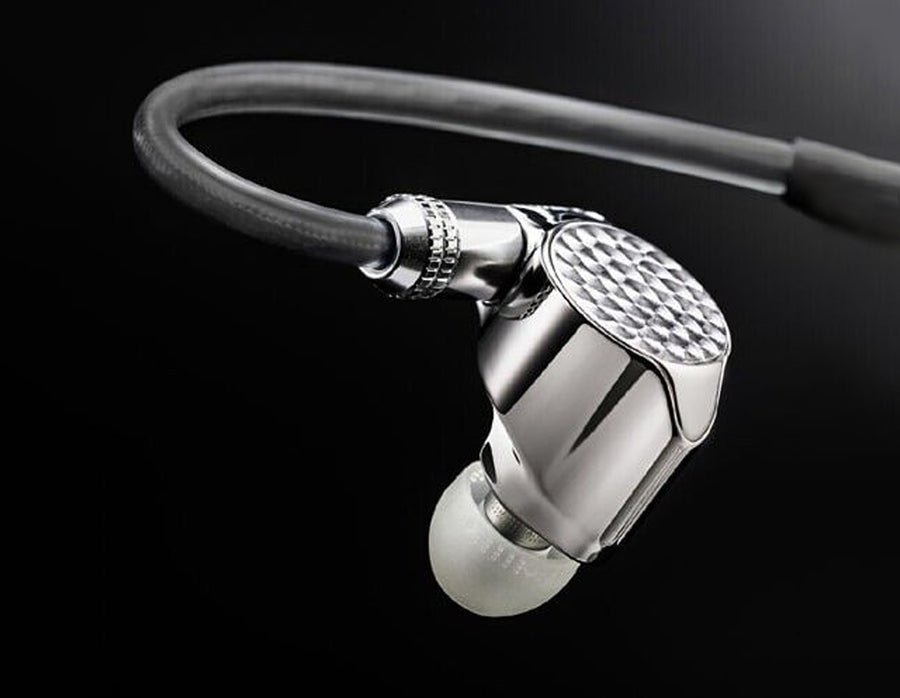 EXPERIENCE CRYSTAL-CLEAR MUSIC WITH A FREQUENCY RESPONSE UP TO 100KHZ
The Sony IER-Z1R integrates a specially engineered super tweeter featuring an aluminum-coated LCP diaphragm and an external magnetic circuit. This sophisticated design allows the super tweeter to produce extended ultra-high frequencies with outstanding speed and precision, faithfully capturing the dynamic intricacies of music.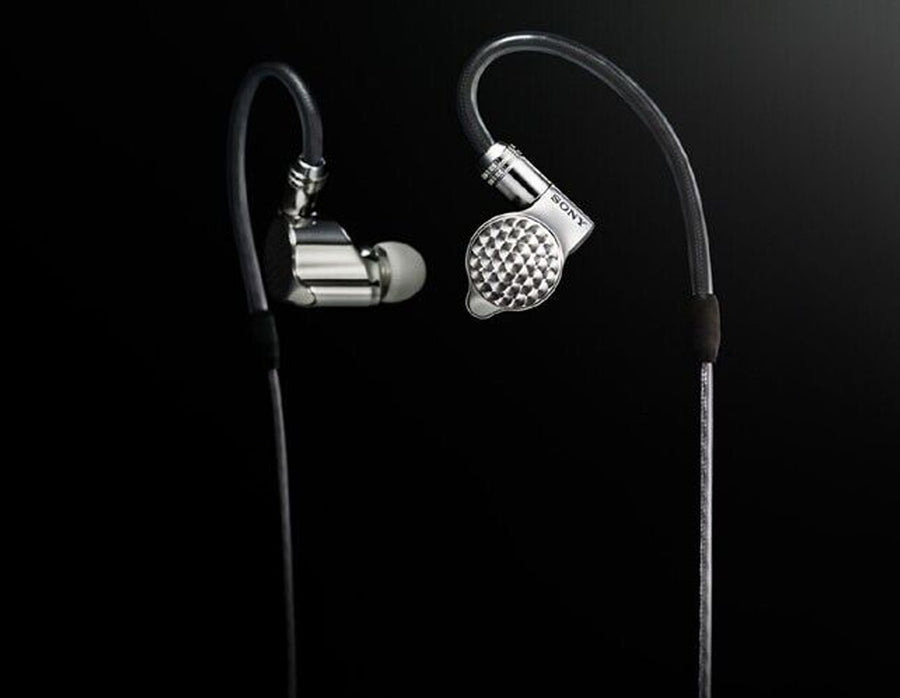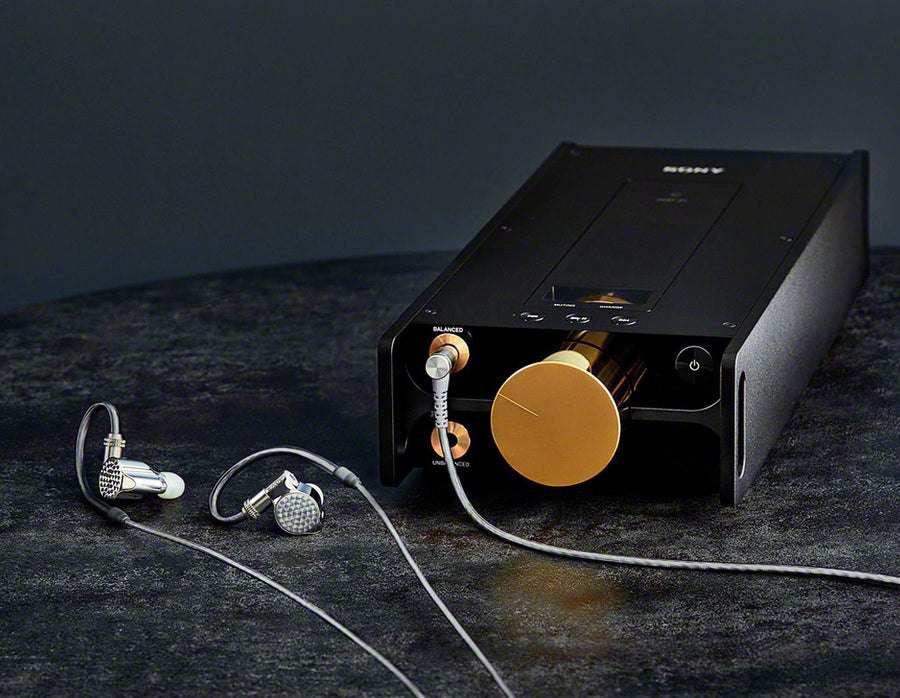 INTRODUCING ADVANCED REFINED-PHASE STRUCTURE AND SOUND SPACE CONTROL
Introducing a refined-phase structure and sound space control, ensuring precise time coherence among the drivers is essential for an extended frequency response. The meticulous alignment of sound waves through the refined-phase structure, adjusting the width and length of each path, guarantees impeccable clarity and vibrant sound reproduction. Constructed with magnesium alloy to eliminate vibrations and undesired resonances, the result is a balanced sound across various musical genres. An acoustic tube connecting to the cavity behind the driver unit creates an expansive soundstage filled with rich and natural musical notes.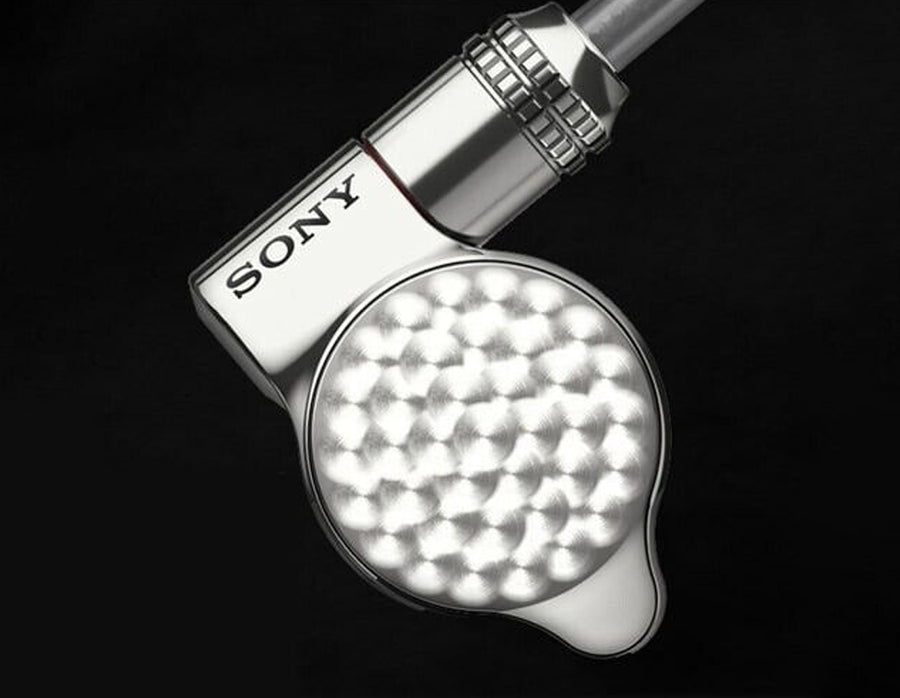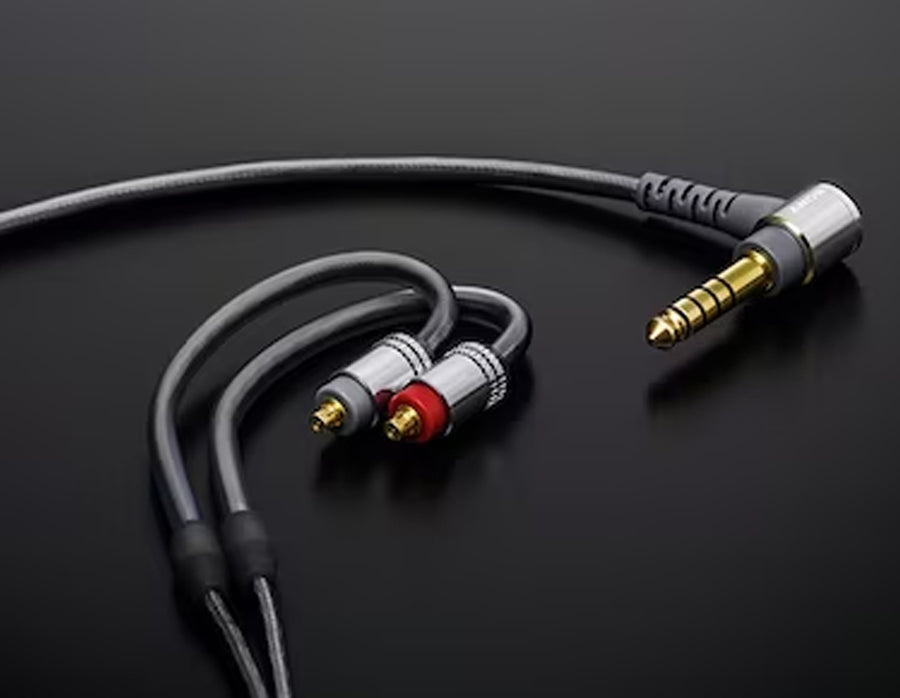 QUALITY CAPACITORS ENSURE CLEAR MUSIC, MINIMIZING DISTORTION
Extensive listening tests have led to the integration of a dedicated film capacitor into the network, effectively reducing distortion. Furthermore, the use of audio-grade solder throughout the system maximizes signal transparency, ultimately elevating the overall audio quality, allowing you to enjoy music without any interference from distortion.
NATURALLY CONTROLLED ACOUSTICS FUSED WITH PERFECTLY STRAIGHT LAYOUT
Sony's engineers, with their expertise and intuition, are pivotal in achieving authentic sound reproduction through meticulous acoustic design. The Sony IER-Z1R acoustic structure is precisely calibrated, seamlessly integrating three driver units to function as a unified and optimal driver. Positioned coaxially with the nozzle, the super tweeter accurately reproduces high-frequency details, providing an exceptionally broad frequency response of up to 100kHz.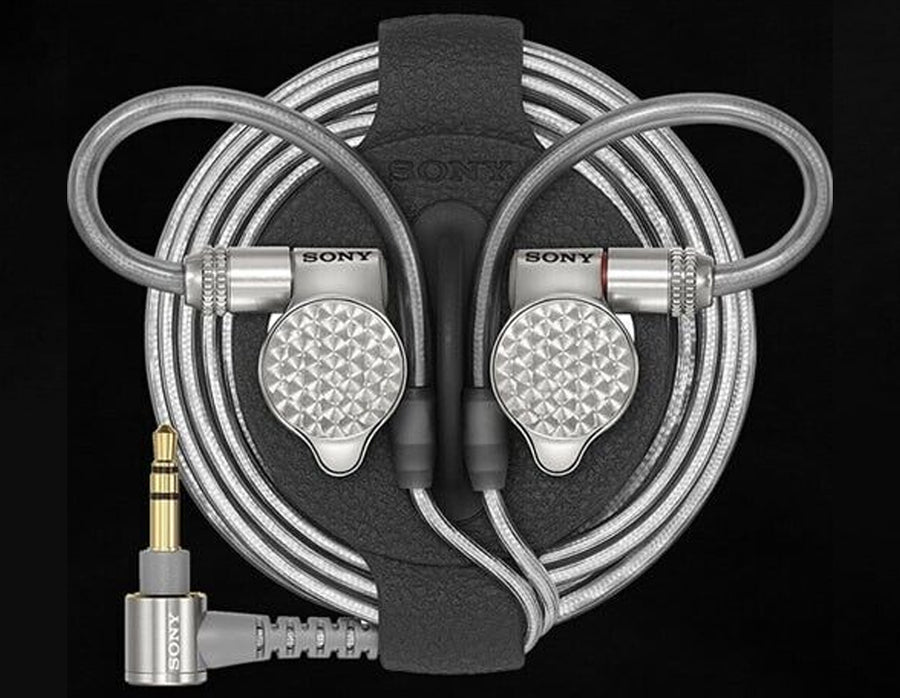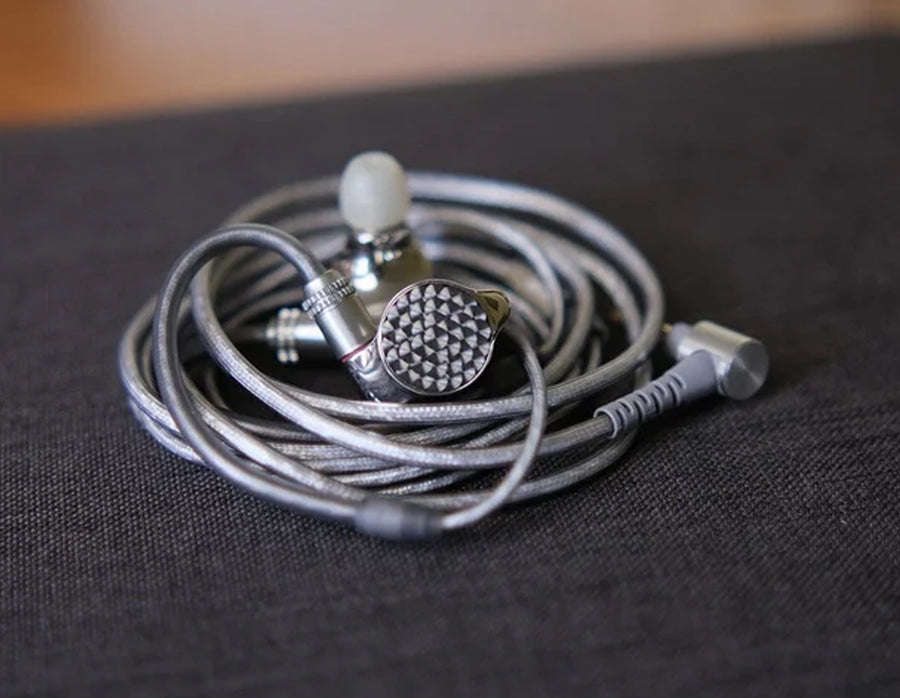 HIGH QUALITY SILVER COATED OFC CABLE
The Sony IER-Z1R features a silver-coated oxygen-free copper cable, meticulously designed to reduce resistance and signal-transmission loss. This cable minimizes sound degradation, enhancing finer details and smoother treble tones. The supplied cable, crafted with precision, optimizes the IER-Z1R's performance, delivering superior sound quality, comfortable wear, and minimized touch noise, ensuring an immersive music experience on the go.
3.5MM SINGLE ENDED+ 4.4MM BALANCED CABLE
The Sony IER-Z1R comes with both 3.5mm single-ended and 4.4mm balanced cables. The 4.4mm balanced cable ensures clear separation of left and right sound signals, minimizing cross-talk and preserving sound quality.
CUSTOMIZE YOUR EXPERIENCE WITH 360 REALITY AUDIO AND THE APP
Elevate your musical experience with 360 Reality Audio-certified headphones and the Sony | Headphones Connect app. Through a comprehensive analysis of your individual ear shape, you can customize and enhance your listening experience, immersing yourself in the ultimate musical journey.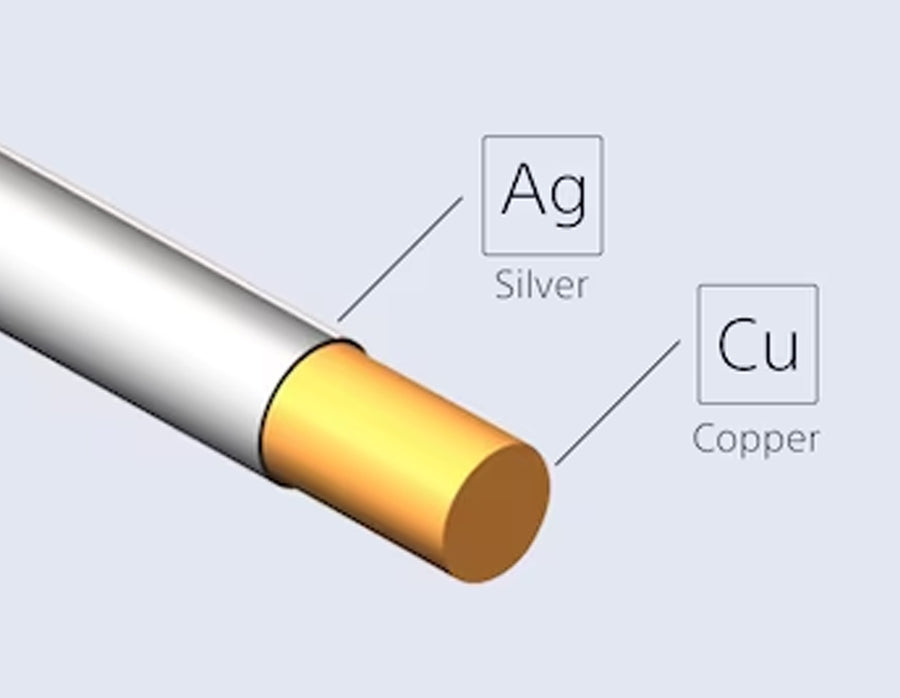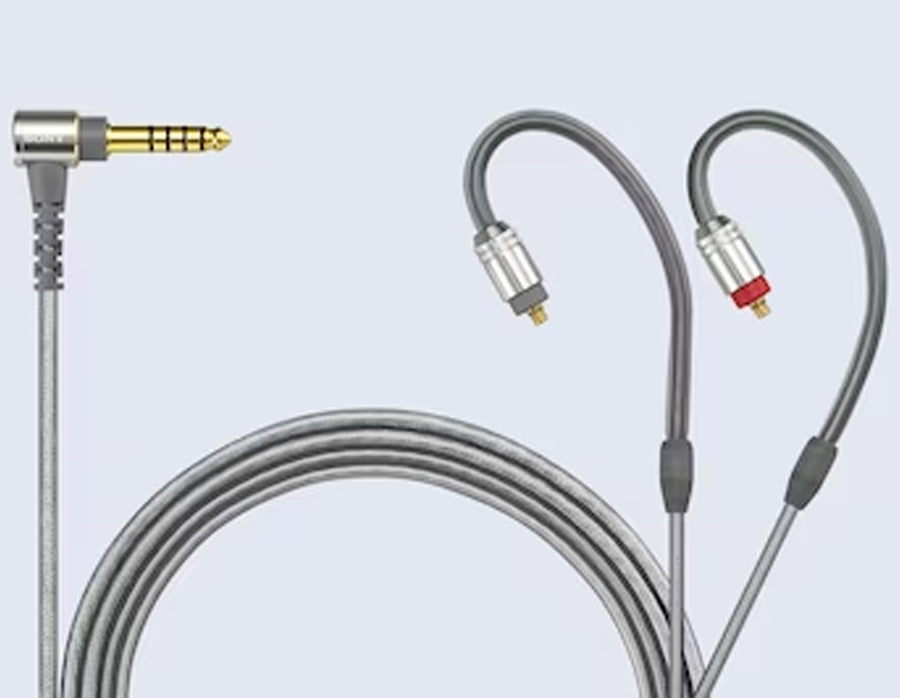 SILK INSULATION AND NON-MAGNETIC PLATING
The provided cable features a silk braid design, reducing touch noise and acting as a vibration insulator. It includes twisted pair wiring and a non-magnetic undercoat for gold-plated plugs, ensuring seamless and clean signal transmission.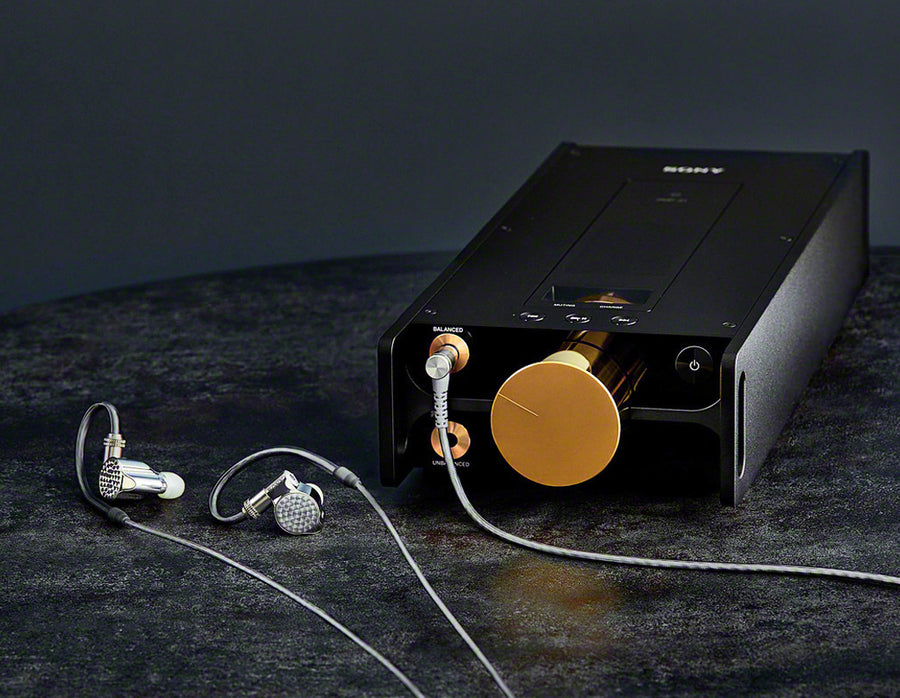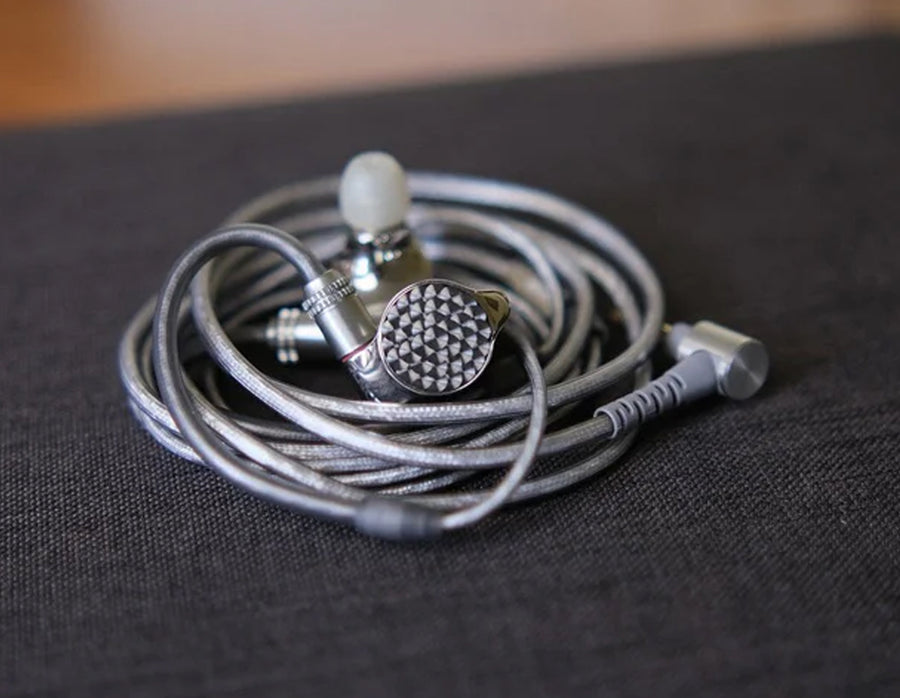 Product title
Vendor
₹ 19.99 | ₹ 24.99
Product title
Vendor
₹ 19.99 | ₹ 24.99
Product title
Vendor
₹ 19.99 | ₹ 24.99
Product title
Vendor
₹ 19.99 | ₹ 24.99
<! -- Mezereon Configuration -->