5 Driver Hybrid Setup for Outstanding Sound Experience
Product Name
FIR Audio Krypton 5 IEM
Termination Plug
4.4mm Balanced
What will you get
FiR Audio Krypton 5
Braided Black 1.2m IEM cable with 4.4mm jack
Hard Leather Case
3 Pairs Silicone Ear Tips
3 Pairs Foam Ear Tips
ATOM XS Interchangeable Modules
IEM Cleaning Tool
ATOM Module Tool
FiR Audio "Space Force" Patch
Warranty Card
User Guide
1 YEAR WARRANTY
Don't worry, FIR AUDIO Krypton 5 IEM comes with a 1 Year warranty against manufacturing defects. We guarantee that every product on Concept Kart is genuine and backed by the Manufacturer's warranty.
Read more about Concept Kart's warranty policy.
FREE SHIPPING ON ALL PREPAID ORDERS
We usually ship orders on same day if ordered before 2 pm or within 24 hours if ordered later (except on holidays/sunday, where processing times may be higher) from one of our domestic warehouses based out of Delhi. It normally takes around 1 to 5 business days for delivery. We use premium service partners such as Blue dart, DTDC and Delivery for faster and reliable service. A tracking number will be provided upon shipment.
In very rare cases when order is not received after 10 business days of shipment (extended by number of days when the govt. Restricts movement of goods due to factors such as coronavirus pandemic), please contact us and we will provide you a refund.
5 DRIVER HYBRID CONFIGURATION
FiR Audio has designed the Krypton 5 with an advanced five-driver hybrid configuration on each side. The pair houses a combination of 10mm powerful Kinetic Bass dynamic driver units and four high-performance balanced armature driver units. The drivers are arranged together in a specially developed frequency crossover promising a pure sound with a balanced three-frequency response.
DEEPER THAN THE OCEAN
Standard in-ear monitors (IEMs) usually lack depth as they deliver only half the sound. In a natural setting with open ears, sound perception occurs through two distinct pathways: air conduction and bone conduction. Air conduction pertains to the sound that reaches your eardrums, while bone conduction involves sound traveling through the cranial bones to reach the inner ear (cochlea). The hybrid conduction method mixes both approaches. Just like the other offerings in the Frontier Series, the Krypton 5 comes in Universal-Fit and Custom-Fit models too.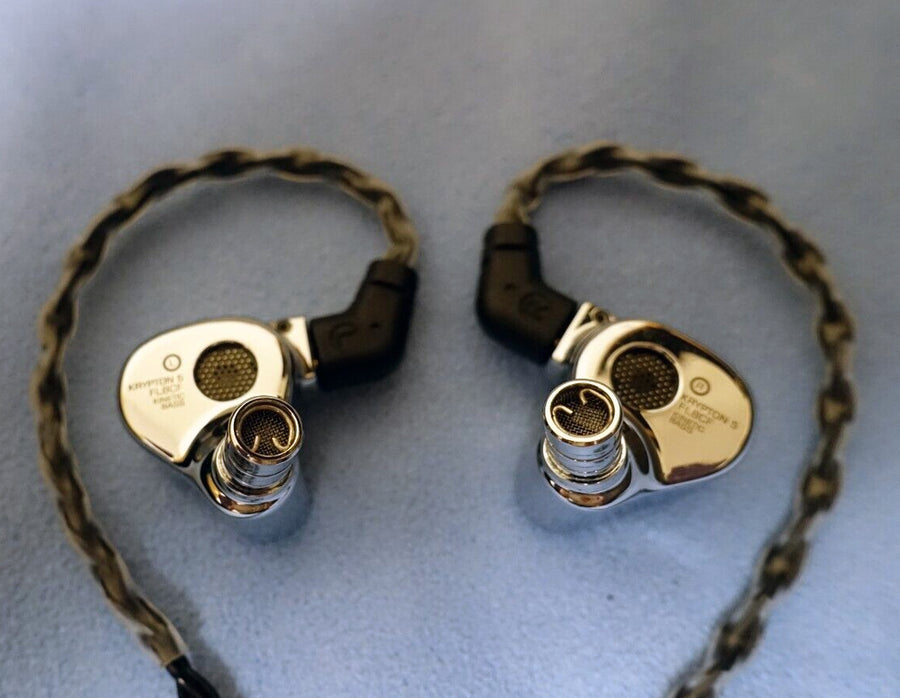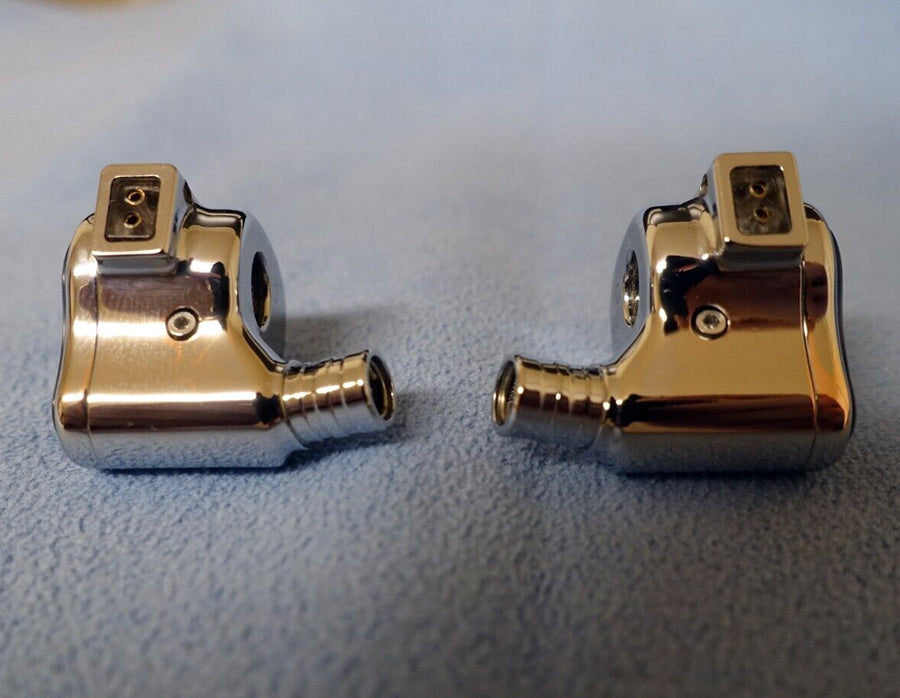 PRECISELY DESIGNED 3D PRINTED ACOUSTIC CAVITIES
Following the footsteps of previous models, the latest Fir Audio Krypton 5 features specially designed 3D printed acoustic cavities. The shells are crafted using a high-precision process achieving a premium finish with an ergonomic shape that contributes to achieving a good fit for the users. FiR Audio adopts high-quality skin-friendly Resin material to craft ergonomic and lightweight shells. The entire cavity is printed using 3D printing technology including the ear nozzle. FiR Audio has cooperated with leading 3D printing suppliers for the Krypton 5.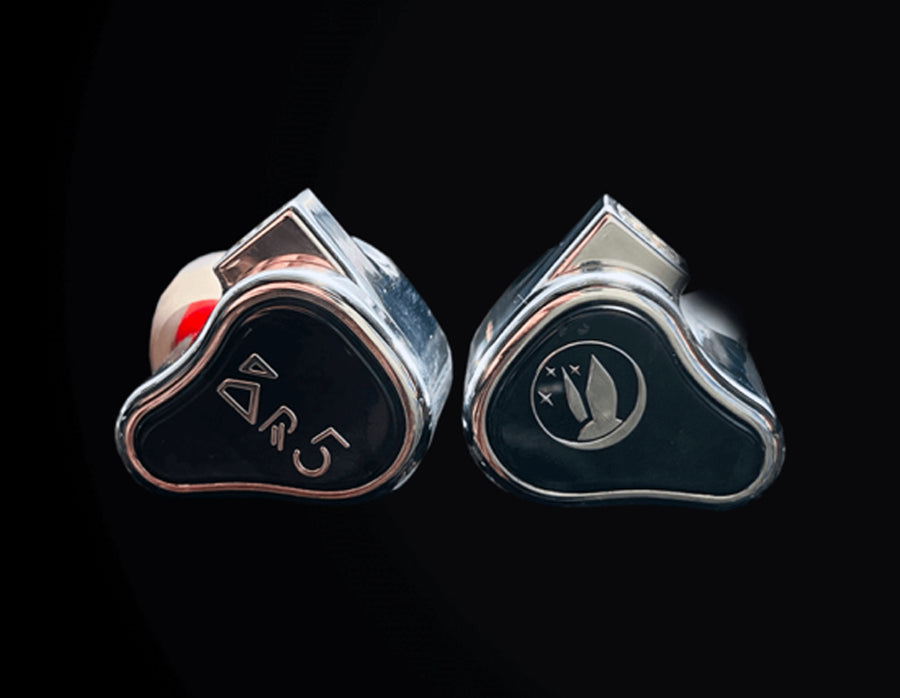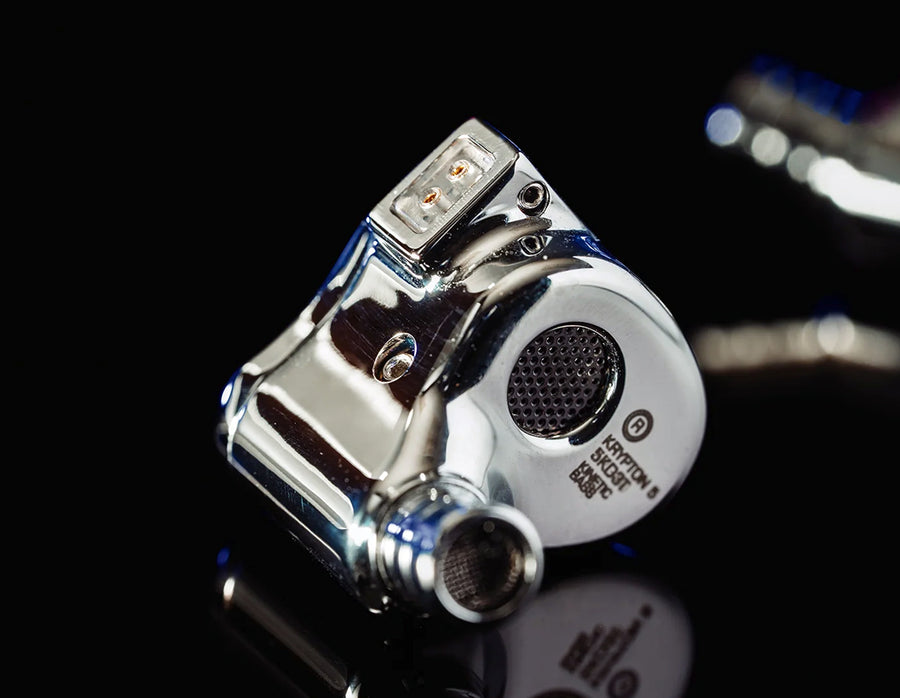 STUNNING DESIGN & IMPRESSIVE BUILD
The Brand-new Krypton 5 In-ear Monitors by FiR Audio have an impressive build. They have a smooth and strong satin black aluminum covering and exceptional sapphire crystal glass face covers. Only 300 of these were made in the whole world, so they're special and great for collectors as well. These IEMs not only sound fantastic but also have exciting look.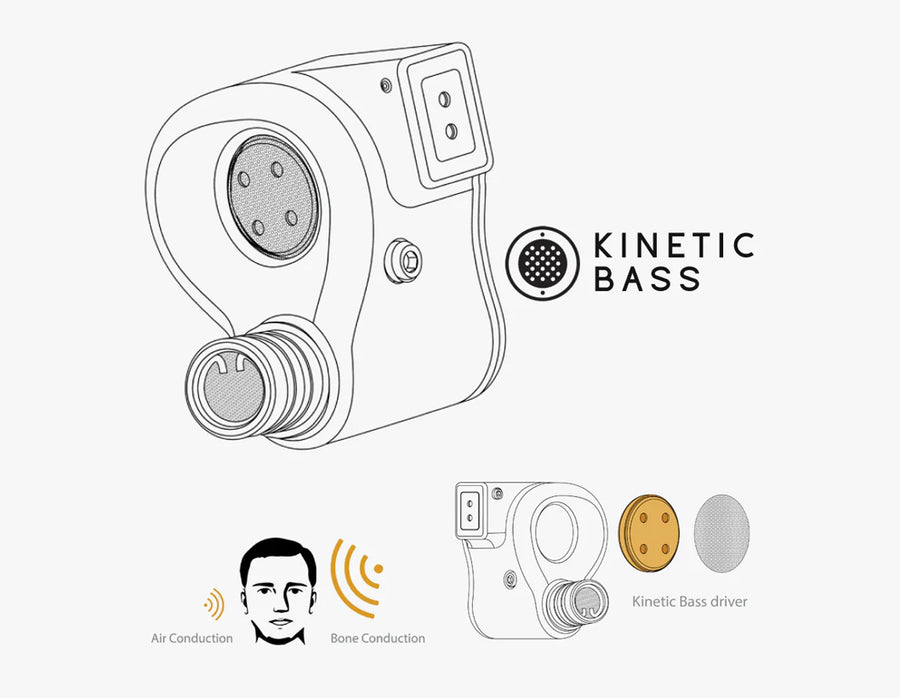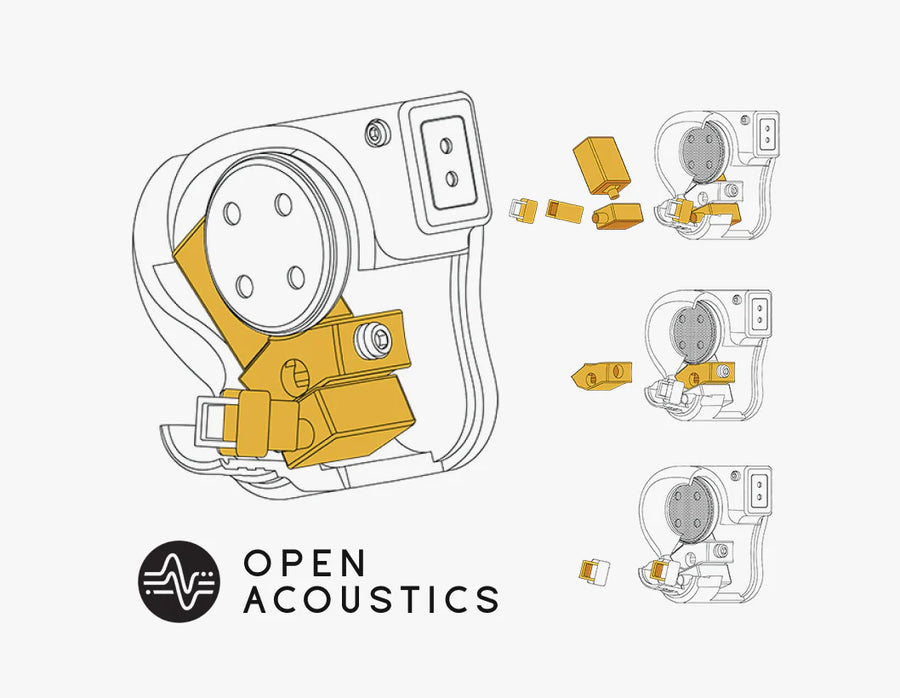 ATOM VENTING TECHNOLOGY FOR PRESSURE RELIEF
The Air Transferring Open Module (ATOM) is like a pressure valve for your ears. It prevents uncomfortable pressure from building up when you wear IEMs for a long time. This helps you feel less tired during extended listening. The ATOM Venting Technology also helps keep your ears safe, and it's simple to change to different settings for bass and noise isolation.
HIGH PURITY STOCK CABLE
FiR Audio Krypton 5 comes with premium quality stock cable. It adopts 2 Pin 0.78mm Connector and 4.4mm Balanced termination plug that are gold plated.
Product title
Vendor
Rs. 19.99 | Rs. 24.99
Product title
Vendor
Rs. 19.99 | Rs. 24.99
Product title
Vendor
Rs. 19.99 | Rs. 24.99
Product title
Vendor
Rs. 19.99 | Rs. 24.99