Shipping & Delivery
Heavy rain and flood like situations may cause delays
Free Shipping on Prepaid Orders
Same day dispatch, if ordered before 2:00 PM.
Order Placed before 2:00 PM will be shipped within 24 hrs. (Except Sunday and Holidays)
Cash on Delivery Available
Cash on delivery applicable for order under ₹ 15000
EXTRA SAVINGS & Rewards
Earn upto 5% of order value
With GST invoice, save up to 28% on business purchases
RETURN POLICY
10 Days Replacement Policy
All products are covered by 10 Day Replacement Guarantee. This product is eligible for a free replacement, in case you receive a damaged, defective or different item. Please keep the product in its original condition with all accessories & packaging for a successful return. We may contact you to assess the damage or defect before issuing a replacement. Accessories like cables and eartips are not backed up the manufacturer's warranty.

Please note that physical damage cases need to be brought to our notice within 24 hours.

WARRANTY
1 Year Manufacturer's Warranty
Experience Unparalleled Sound Precision With ND DD3 IEM


Sensitivity
107dB/103dB/107dB/109dB
Impedance
450/350/350/340
Driver Unit
10mm Dual Magnetic Dual Cavity Dynamic Driver
Cable
Silver-Plated Detachable Cable
What will you get
1x ND-DD3 IEM
1x Detachable Cable
1x Instruction Manual
5x Pair of Silicone Eartips
1x IEM Carrying Case
1 YEAR WARRANTY
Don't worry, ND - DD3 IEM comes with a 1 Year warranty against manufacturing defects. We guarantee that every product on Concept Kart is genuine and backed by the Manufacturer's warranty.
Read more about Concept Kart's warranty policy.
FREE SHIPPING ON ALL PREPAID ORDERS
We usually ship orders on same day if ordered before 2 pm or within 24 hours if ordered later (except on holidays/sunday, where processing times may be higher) from one of our domestic warehouses based out of Delhi. It normally takes around 1 to 5 business days for delivery. We use premium service partners such as Blue dart, DTDC and Delivery for faster and reliable service. A tracking number will be provided upon shipment.
In very rare cases when order is not received after 10 business days of shipment (extended by number of days when the govt. Restricts movement of goods due to factors such as coronavirus pandemic), please contact us and we will provide you a support.
DUAL MAGNETIC DUAL CAVITY DYNAMIC DRIVER
This In-Ear Monitor features a 10mm Dual Magnetic Dual Cavity Dynamic Driver and a Nanometer-level diaphragm for exceptional audio quality and an enhanced listening experience.
4 ADJUSTABLE SOUND STYLES
It features 3 tuning switches that enables to switch between four different sound styles, which can be customized based on personal preferences, catering to a wide range of music genres. These sound styles include Powerful Low Frequencies, Natural Balance, Vibrant High Frequencies, and Enhanced Low Frequencies. By utilizing three adjustable switches, you can easily switch between these styles. Each mode is designed with specific impedance and sensitivity levels, ensuring optimal audio output that aligns with different sound preferences.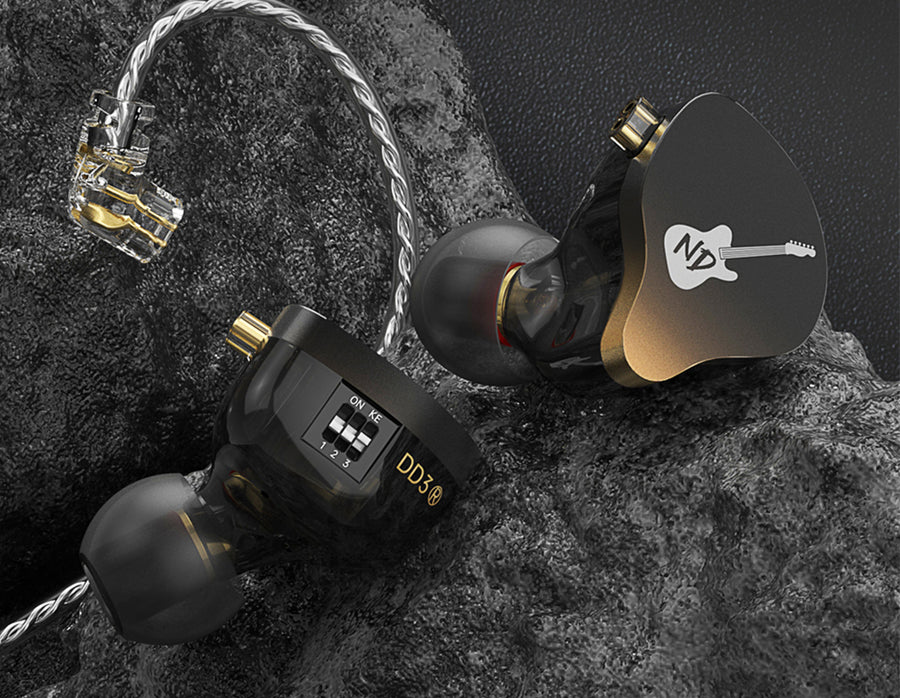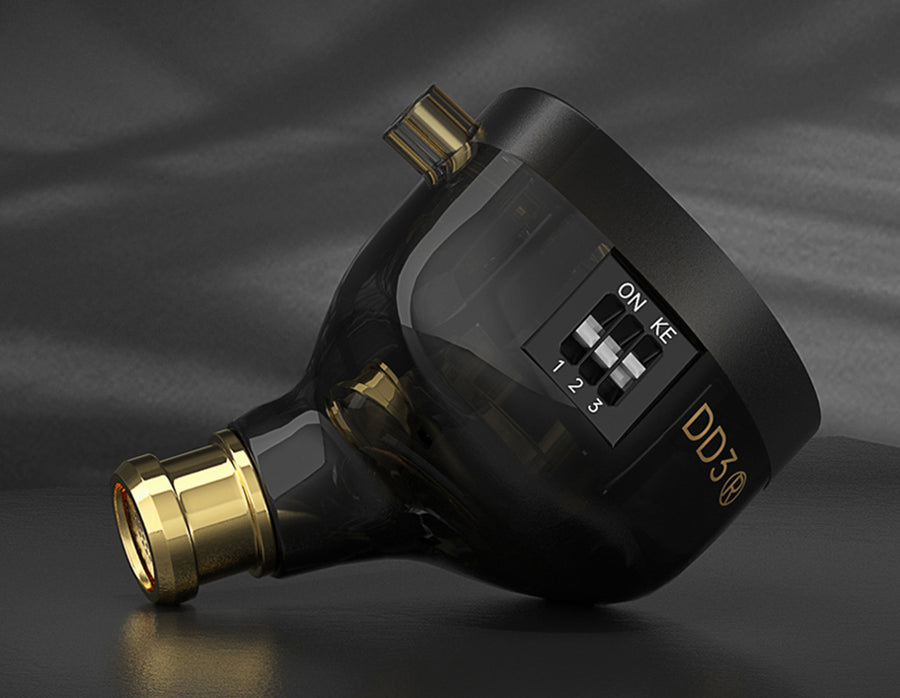 SMOOTH AND BALANCED AUDIO PERFORMANCE
ND-DD3 iems diaphragm is made from thin polymer material that works at the small nanometer level, it ensures a seamless and well-balanced audio experience, effectively producing instruments and vocals at their proper positions with a fast and accurate response. In comparison to ordinary diaphragms, it produces a more transparent sound, resulting in crisp and well-defined mid-to-high frequencies without any distortion.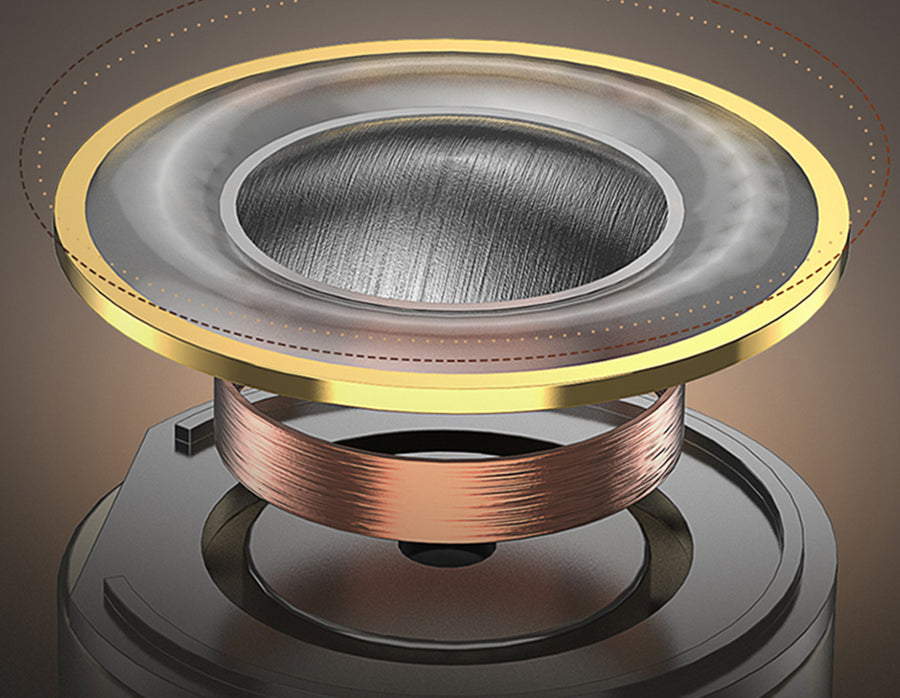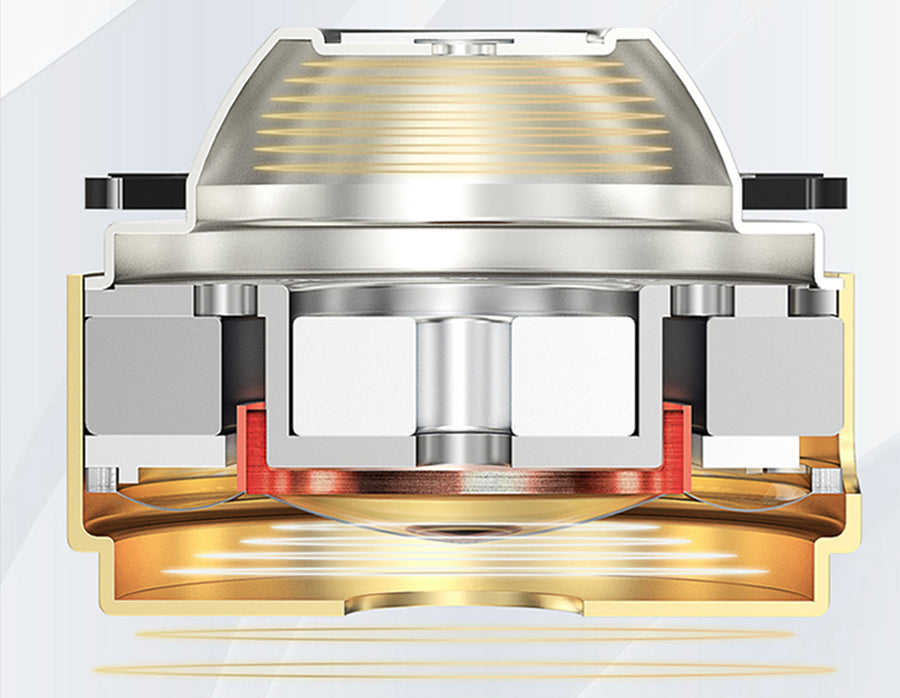 IN-LINE CONTROL MIC
This IEM features an in-line microphone that is compatible with standard mobile phone calls. It also has in-line media controls that allows for call pickup/disconnection, short press for pause/play, press-twice to switch songs, etc.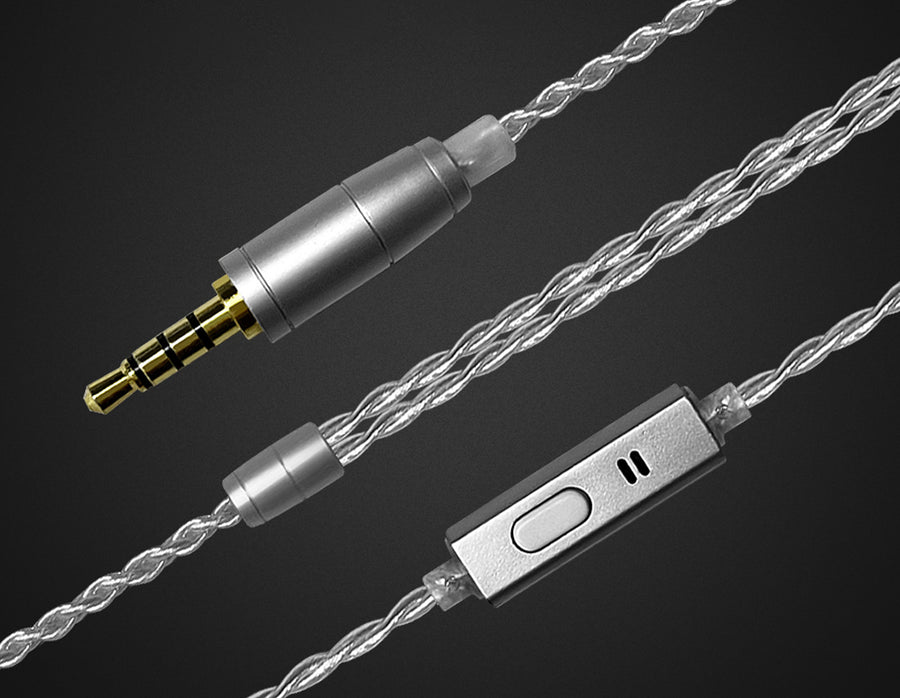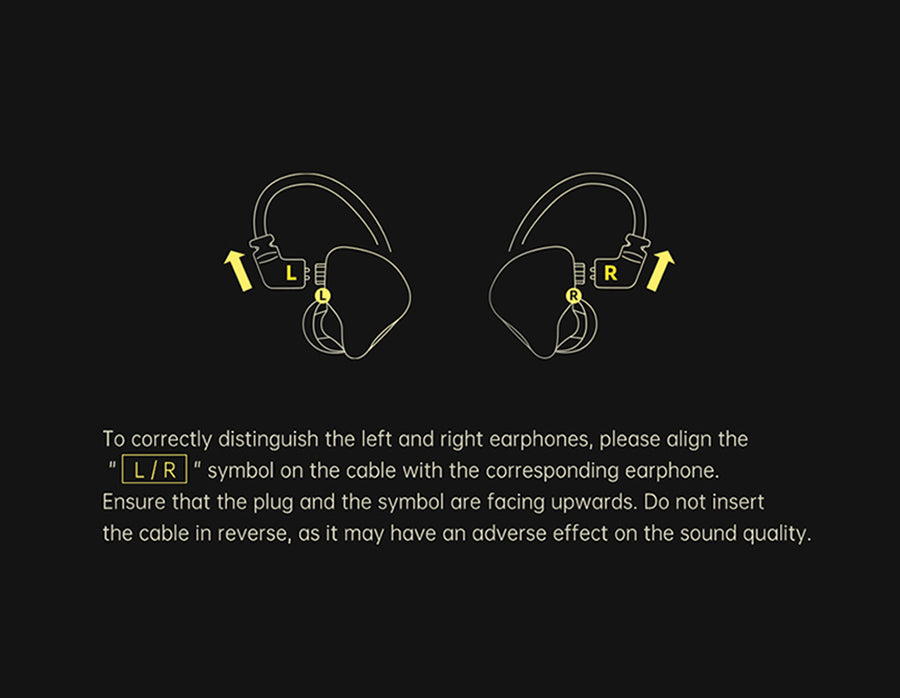 THE IEMS LOOK SPECTACULAR WITH BEAUTIFUL GRAIDENT COLORS MAKING THEM EYE-CATCHY AND EXCEPTIONAL
It is available in two stunning color option one is Abyss Black, which is deep and mysterious, and another is Bright Blue, which is elegant and subtle. These beautiful gradient colors help them attract attention and look exceptional among a group of people.
HIGH-QUALITY SILVER-PLATED CABLE
ND-DD3 comes with four-strand high-purity silver plated copper core cable, ensure clear and stable signal transmission. It adopts 0.75mm 2 Pin connector and a 3.5mm jack.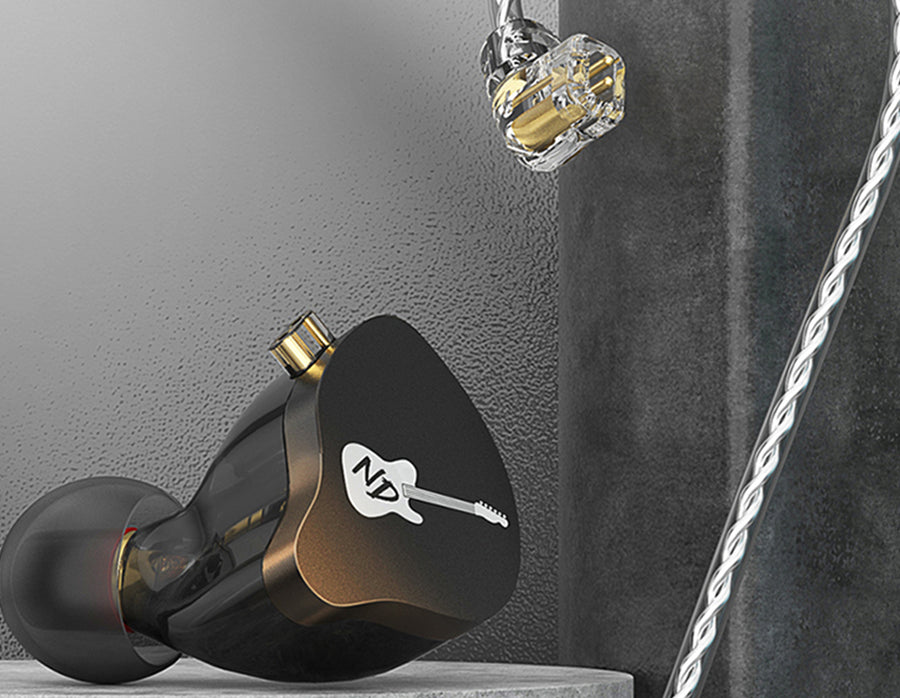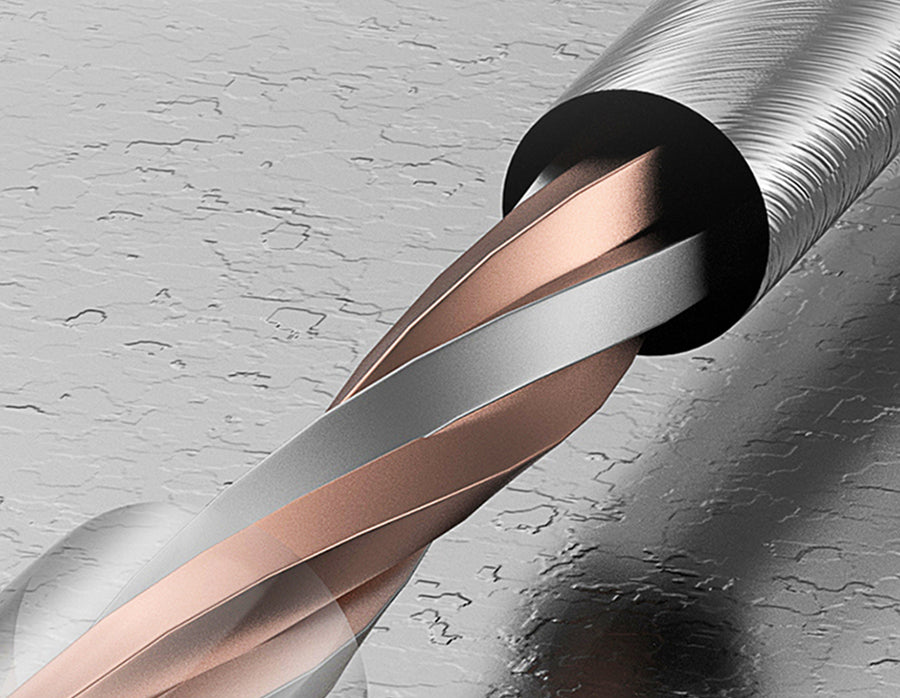 FINELY-TUNED FREQUENCY RESPONSE, SILKY SMOOTH SOUND
This iem delivers an exceptional audio experience with its finely tuned frequency response curve, ensuring a smooth and precise reproduction of sound. Its meticulously calibrated four sound styles offer distinct advantages while retaining a harmonious and authentic sound signature. The precisely tuned soundstage adapts seamlessly to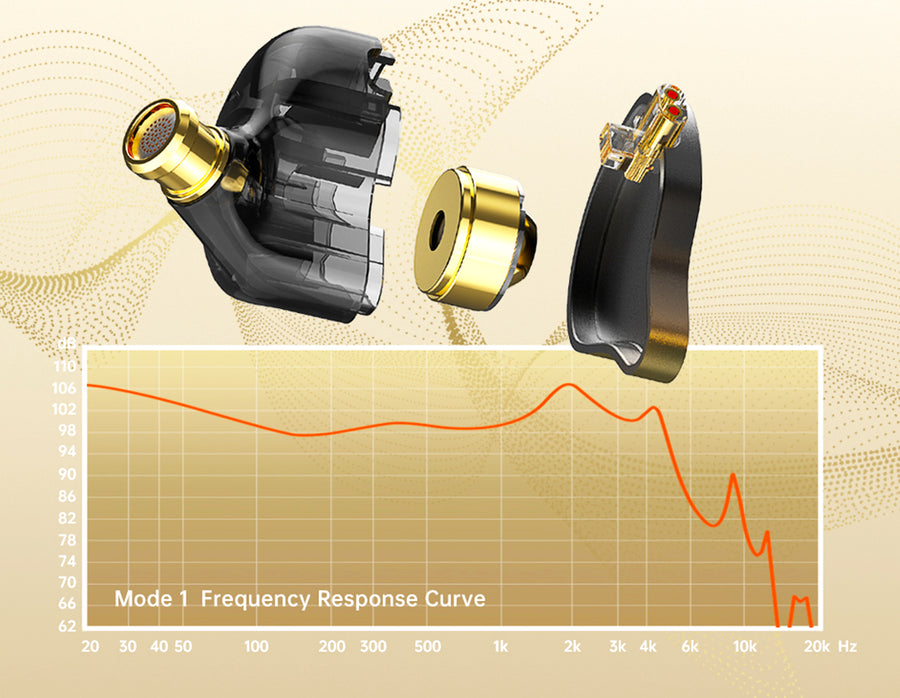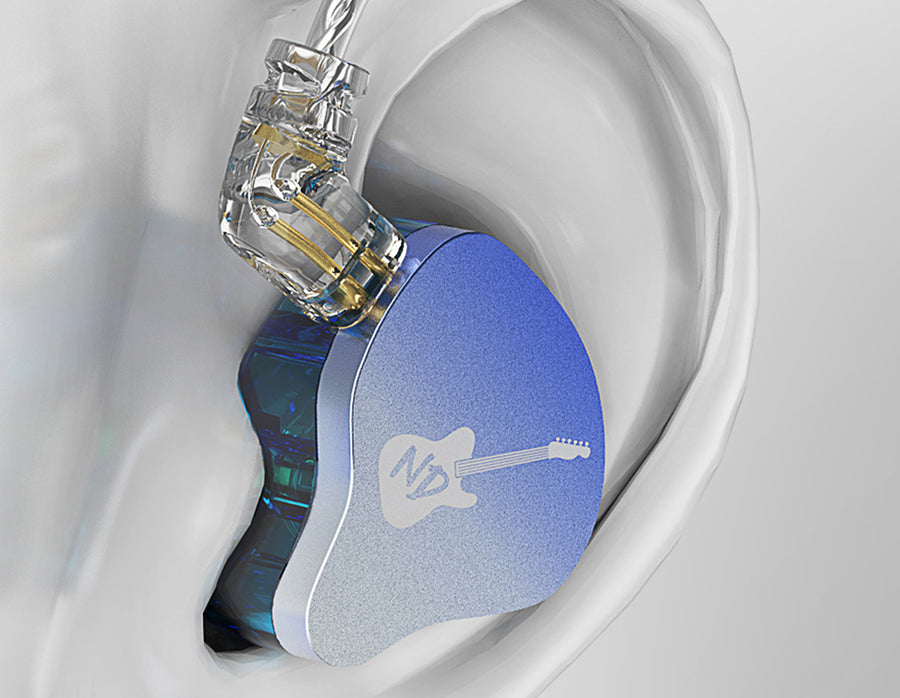 COMFORTABLE AND SECURE FIT FOR EVERYDAY WEAR
It provides an exceptional wearing experience with prolonged comfort and no fatigue. The iem is designed to have a secure fit, ensuring they do not fall out. The ergonomic design promotes a natural fit, minimizing discomfort even during extended use. With these features, ND-DD3 is a perfect choice for everyday wear.
Add a heading
Add content using the options to the left
Product title
Vendor
₹ 19.99 | ₹ 24.99
Product title
Vendor
₹ 19.99 | ₹ 24.99
Product title
Vendor
₹ 19.99 | ₹ 24.99
Product title
Vendor
₹ 19.99 | ₹ 24.99
<! -- Mezereon Configuration -->