Shipping & Delivery
Heavy rain and flood like situations may cause delays
Free Shipping on Prepaid Orders
Same day dispatch, if ordered before 2:00 PM.
Order Placed before 2:00 PM will be shipped within 24 hrs. (Except Sunday and Holidays)
Cash on Delivery Available
Cash on delivery applicable for order under ₹ 15000
EXTRA SAVINGS & Rewards
Earn upto 5% of order value
With GST invoice, save up to 28% on business purchases
RETURN POLICY
10 Days Replacement Policy
All products are covered by 10 Day Replacement Guarantee. This product is eligible for a free replacement, in case you receive a damaged, defective or different item. Please keep the product in its original condition with all accessories & packaging for a successful return. We may contact you to assess the damage or defect before issuing a replacement. Accessories like cables and eartips are not backed up the manufacturer's warranty.

Please note that physical damage cases need to be brought to our notice within 24 hours.

WARRANTY
1 Year Manufacturer's Warranty
Ultimate Clarity with Multi-Driver Hybrid Configuration
Product Name
ND Nice Flagship Level Hybrid IEM
Driver Unit
10mm full-range DD+ mid-high frequency BA
Cavity Material
Zinc Alloy+ PC Resin
Plug Type
3.5mm Metal Plug
Wire Core
Oxygen-free Copper Silver Plated Cable
Wearing Style
Over-ear + In-ear
What will you get
1x ND Nice IEM
1x High-Quality Silver-Plated Cable
6x Pair Silicone Eartips
1x User Manual
1 YEAR WARRANTY
Don't worry, ND - Nice IEM comes with a 1 Year warranty against manufacturing defects. We guarantee that every product on Concept Kart is genuine and backed by the Manufacturer's warranty.
Read more about Concept Kart's warranty policy.
FREE SHIPPING ON ALL PREPAID ORDERS
We usually ship orders on same day if ordered before 2 pm or within 24 hours if ordered later (except on holidays/sunday, where processing times may be higher) from one of our domestic warehouses based out of Delhi. It normally takes around 1 to 5 business days for delivery. We use premium service partners such as Blue dart, DTDC and Delivery for faster and reliable service. A tracking number will be provided upon shipment.
In very rare cases when order is not received after 10 business days of shipment (extended by number of days when the govt. Restricts movement of goods due to factors such as coronavirus pandemic), please contact us and we will provide you a support.
HYBRID DRIVER CONFIGUARTION
ND Nice flagship hybrid IEM combines a dynamic driver and a balanced armature driver to deliver exceptional audio performance. The dynamic driver excels in transient response, providing dynamic and expressive sound across the entire frequency range. The balanced armature driver offers high-resolution capabilities, producing smooth and non-fatiguing mid-high frequencies. This hybrid configuration ensures easy driving, distinct sound layers, and stable audio quality.
HIGH PRECISION MASS PRODUCTION OF 3D PRINTED PHYSICAL FILTER STRUCTURES
The 3D printed physical filter structure with a high precision of 0.05mm enables mass production with exceptional accuracy. This technology allows for the creation of intricate and detailed filter structures that can be replicated consistently and efficiently. The precise 0.05mm precision ensures that each filter produced meets the desired specifications and performs optimally. By utilizing 3D printing for mass production, manufacturers can achieve cost-effective and scalable production while maintaining the high level of precision required for these physical filter structures.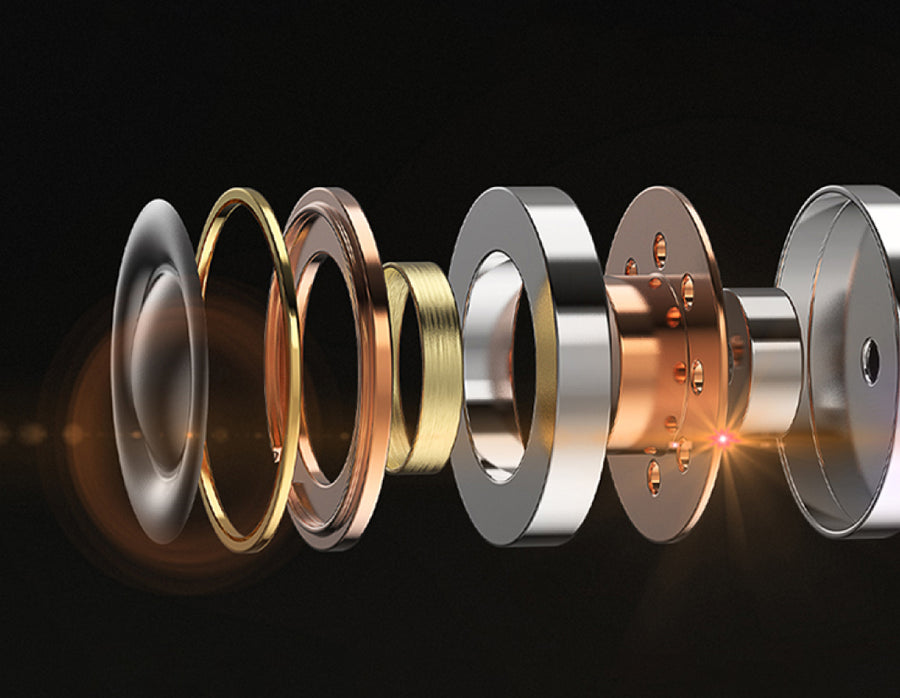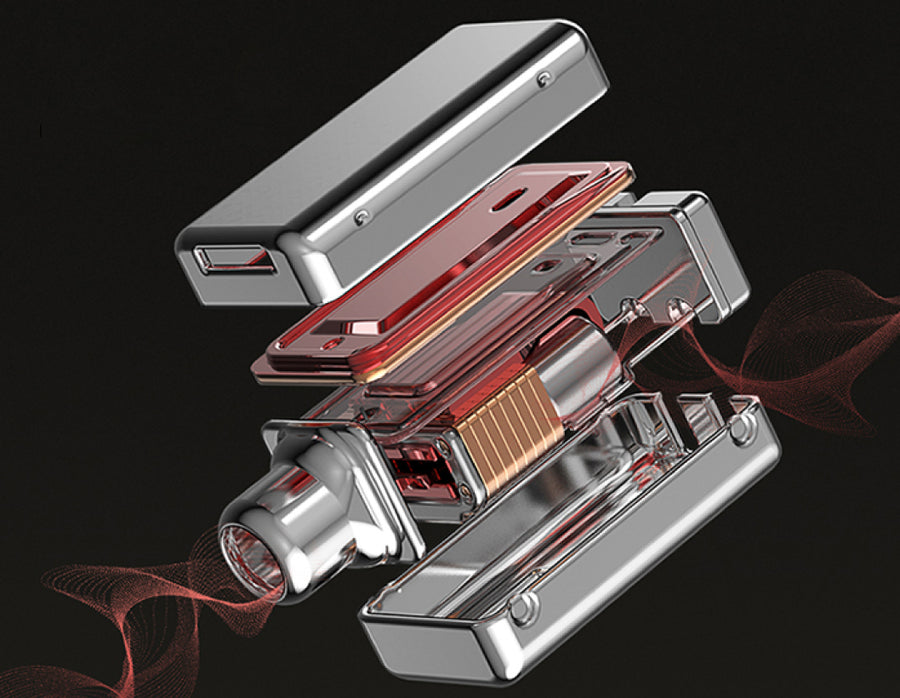 IMMERSIVE AND NATURAL SOUND TUNED FOR PURE VOCALS
ND Nice In ear monitor delivering a high-quality audio experience that places vocals at the forefront, with careful attention to detail and a commitment to maintaining the integrity and purity of the vocal performance.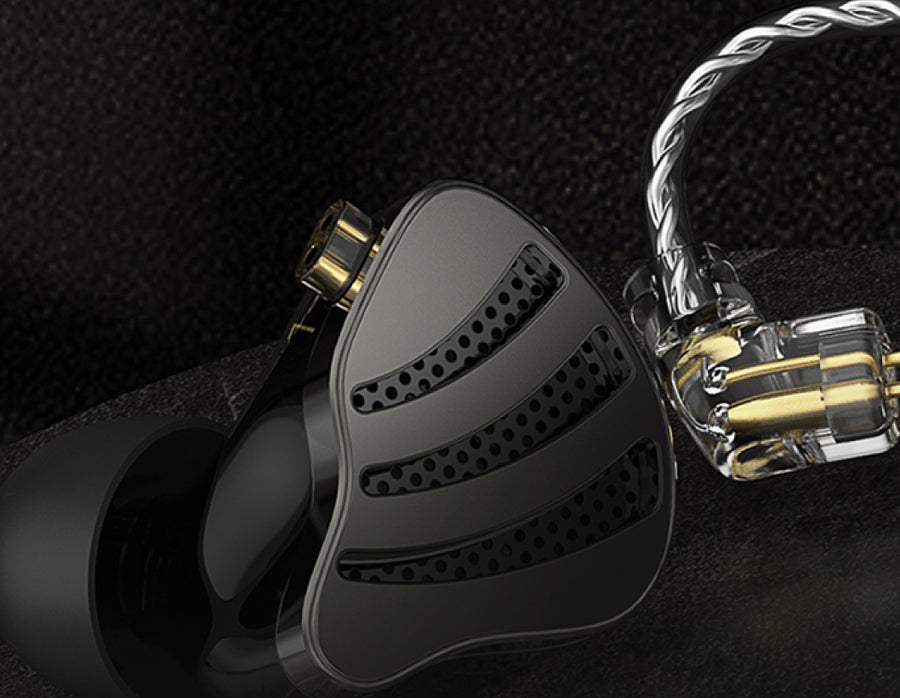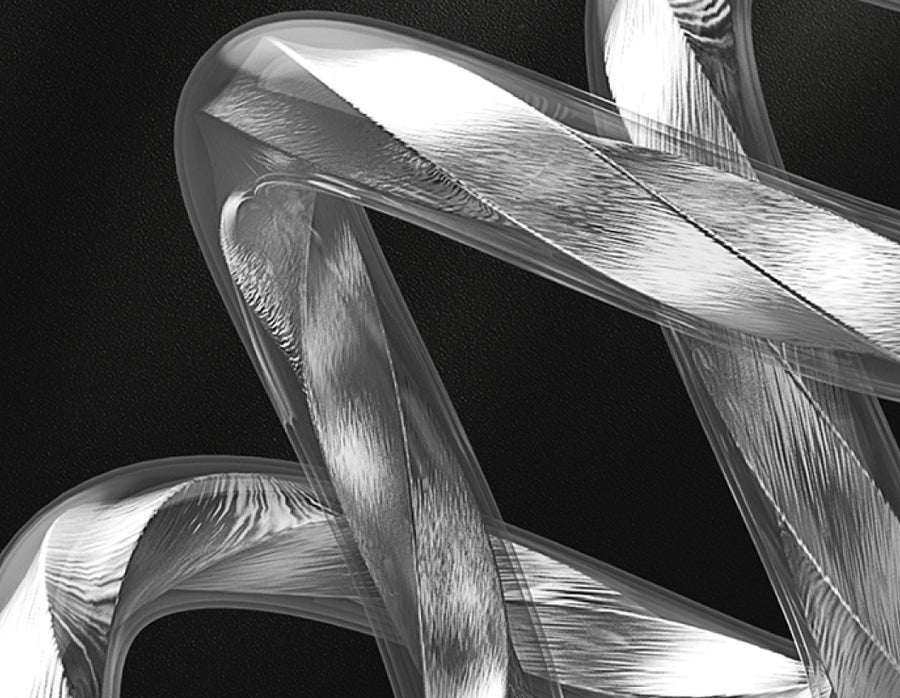 HD MICROPHONE
ND Nice earphone features an in-line microphone that is compatible with standard mobile phone HD calls. The microphone allows you to make and receive phone calls directly from the headphones, without needing to take out your phone. The microphone allows Answer/Hang up the call, short press to Pause/Play, Long press to Reject the call, and press twice to Next Song.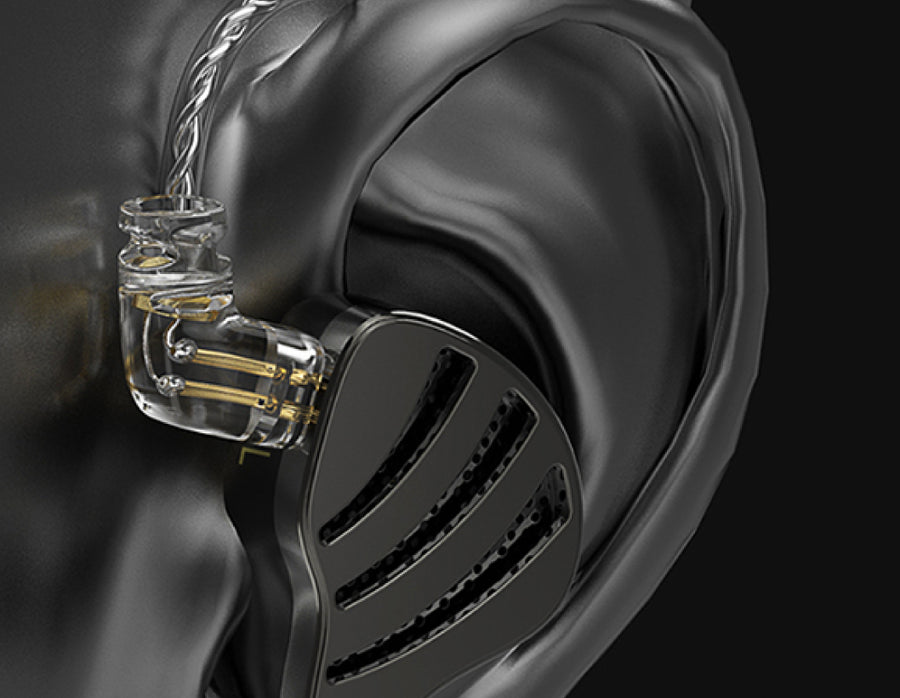 HIGH-QUALITY SILVER-PLATED CABLE
ND Nice is equipped with high-purity silver plated cable. It has 0.75mm 2Pin connector and 3.5mm termination plug.
ERGONOMIC DESIGN & COMFORTABLE TO WEAR
ND Nice IEM of lower shell is made of medical-grade resin material, reducing the weight of the earphones. This ensures a comfortable and snug fit for the wearer, with minimal discomfort or irritation, providing a seamless and pleasurable listening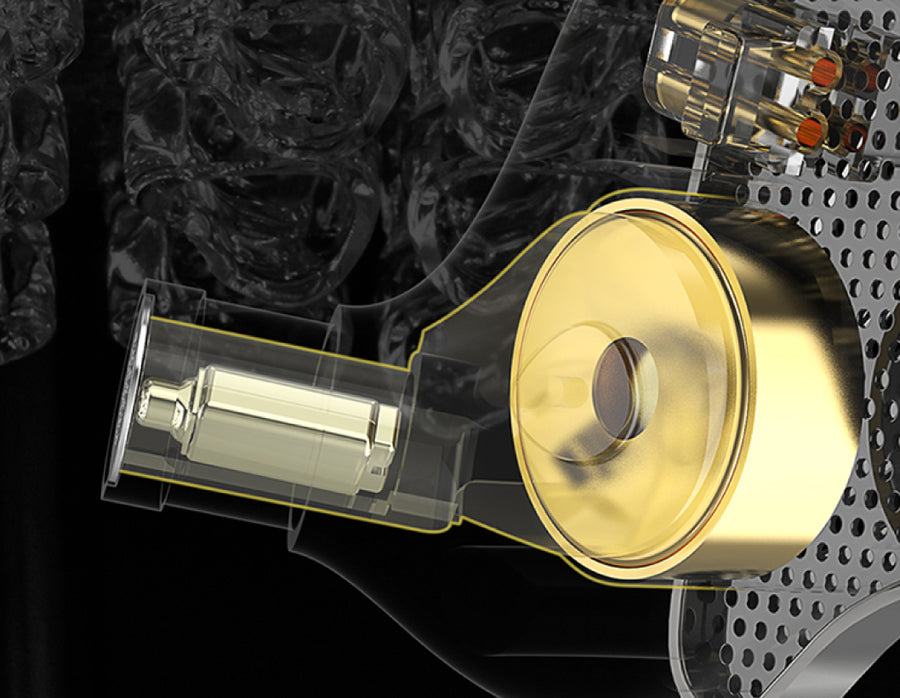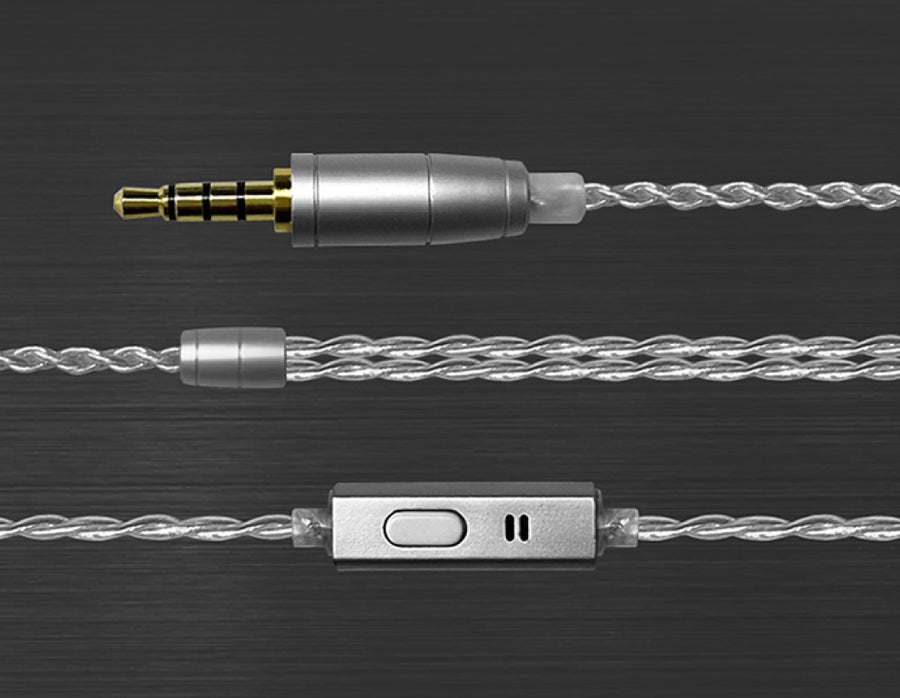 Add a heading
Add content using the options to the left
Product title
Vendor
₹ 19.99 | ₹ 24.99
Product title
Vendor
₹ 19.99 | ₹ 24.99
Product title
Vendor
₹ 19.99 | ₹ 24.99
Product title
Vendor
₹ 19.99 | ₹ 24.99
<! -- Mezereon Configuration -->