Shipping & Delivery
Heavy rain and flood like situations may cause delays
Free Shipping on Prepaid Orders
Same day dispatch, if ordered before 2:00 PM.
Order Placed before 2:00 PM will be shipped within 24 hrs. (Except Sunday and Holidays)
Cash on Delivery Available
Cash on delivery applicable for order under ₹ 15000
EXTRA SAVINGS & Rewards
Earn upto 5% of order value
With GST invoice, save up to 28% on business purchases
RETURN POLICY
10 Days Replacement Policy
All products are covered by 10 Day Replacement Guarantee. This product is eligible for a free replacement, in case you receive a damaged, defective or different item. Please keep the product in its original condition with all accessories & packaging for a successful return. We may contact you to assess the damage or defect before issuing a replacement. Accessories like cables and eartips are not backed up the manufacturer's warranty.

Please note that physical damage cases need to be brought to our notice within 24 hours.

WARRANTY
1 Year Manufacturer's Warranty
Live The Music with Kiwi Ears Dolce
Driver
10mm LDP dynamic diaphragm
Cable
High Purity OCC Cable
Connector
0.78mm 2pin connector
What will you get
1x Kiwi Ears DOLCE IEMs
1x 2 Pin 0.78mm Cable
3x Pair of Eartips
1x Earphone Case
1 YEAR WARRANTY
Don't worry, Kiwi Ears – Dolce IEM comes with a 1 Year warranty against manufacturing defects. We guarantee that every product on Concept Kart is genuine and backed by the Manufacturer's warranty.
Read more about Concept Kart's warranty policy.
FREE SHIPPING ON ALL PREPAID ORDERS
We usually ship orders on same day if ordered before 2 pm or within 24 hours if ordered later (except on holidays/sunday, where processing times may be higher) from one of our domestic warehouses based out of Delhi. It normally takes around 1 to 5 business days for delivery. We use premium service partners such as Blue dart, DTDC and Delivery for faster and reliable service. A tracking number will be provided upon shipment.
In very rare cases when order is not received after 10 business days of shipment (extended by number of days when the govt. Restricts movement of goods due to factors such as coronavirus pandemic), please contact us and we will provide you a support.
ALL NEW 10MM LDP DYNAMIC DRIVER
The Kiwi Ears Dolce utilizes a new diaphragm material for precise studio-grade audio reproduction. The 10mm LDP (LDPE+LCP) diaphragm is an innovative composite driver developed by crosslinked crystallization of low-density polyethylene (LDPE) films in a similar manner with liquid crystal polymers (LCP). Paired with strong neodymium magnets, the LDP diaphragm driver performs incredibly with low total harmonic distortions across the entire frequency band. The LDP driver represents the next advancement in dynamic driver technology, ensuring optimal audio resolution and balanced tonal reproduction.
IMMERSIVE NATURAL TUNING
Dolce undergoes precise acoustic tuning to achieve a harmonious and authentic sound signature. The sub-bass is well extended and delivers powerful bass kicks, and reproduces the full range of bass guitar notes in the lows. Instead of a sterile neutral, the mids are carefully tuned to impart a gentle warmth to the notes, creating an exceptional listening experience. The treble is precisely calibrated to match the natural resonance of the human ear, with a gradual elevation at 3kHz and a gradual decay in the upper treble frequencies, resulting in a natural and lifelike timbre in the highs. The Dolce's sound is the perfect IEM for any type of scenario, whether it be on the stage, studio, or on your daily commute.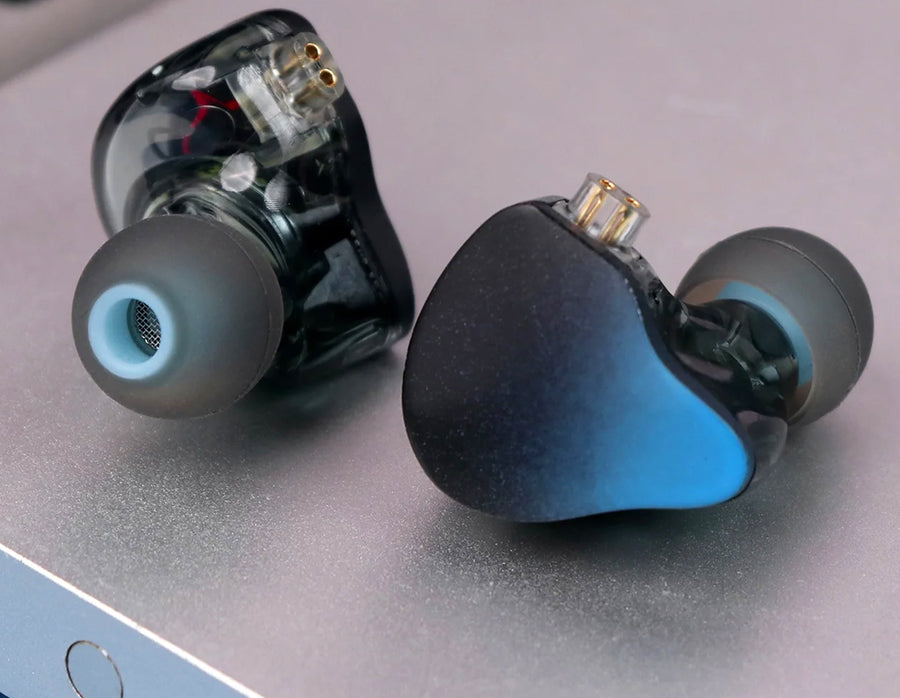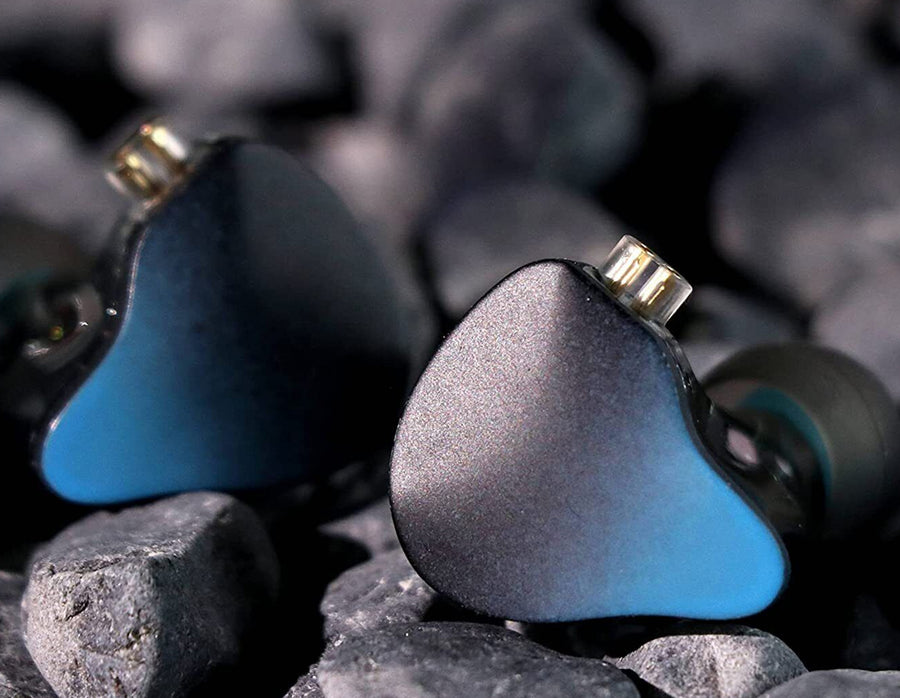 ULTRA DURABLE 3D PRINTED RESIN SHELL
To keep the IEM fit for any scenario, the Dolce is crafted with a housing material made of highly durable medical-grade resin. Through software design, the shells are 3D printed with the exact internal acoustic chamber dimensions to ensure every unit sounds the same. Not only will the Nightfall provide a secure and comfortable fit in your ears, but it will also be the perfect earphones for wherever you go.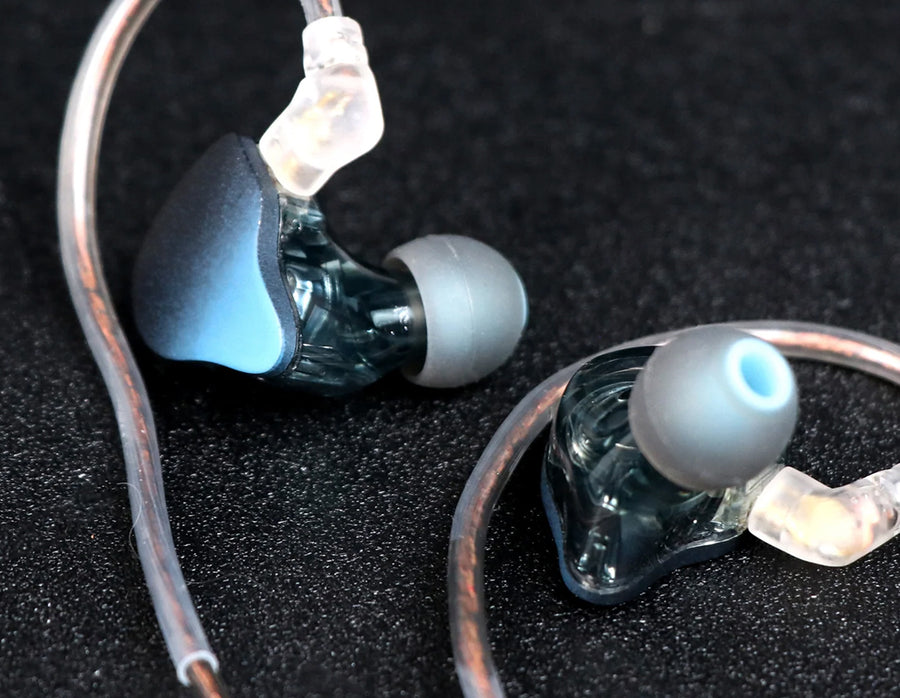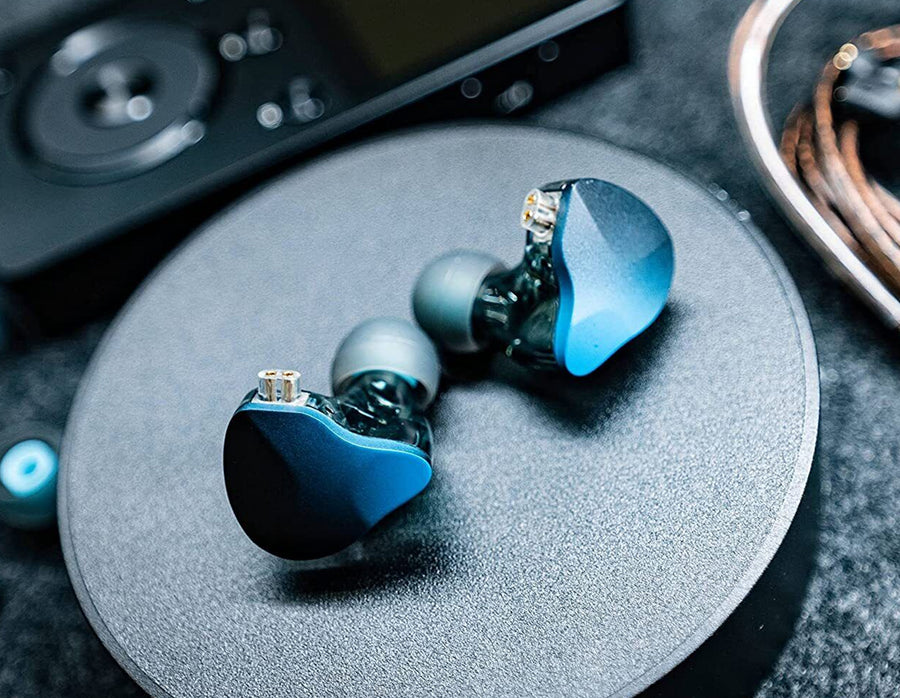 DETACHABLE 2-PIN 0.78MM OCC CABLE
The IEM comes with a detachable 2-pin 0.78mm cable, carefully crafted from high-purity OCC copper. This premium cable ensures a transparent sound experience, entirely devoid of distortions. additionally, the detachable design adds to the earphones' durability, allowing you to effortlessly switch to any compatible 2-pin cable in the future. Enjoy a seamless and long-lasting audio journey with Dolce!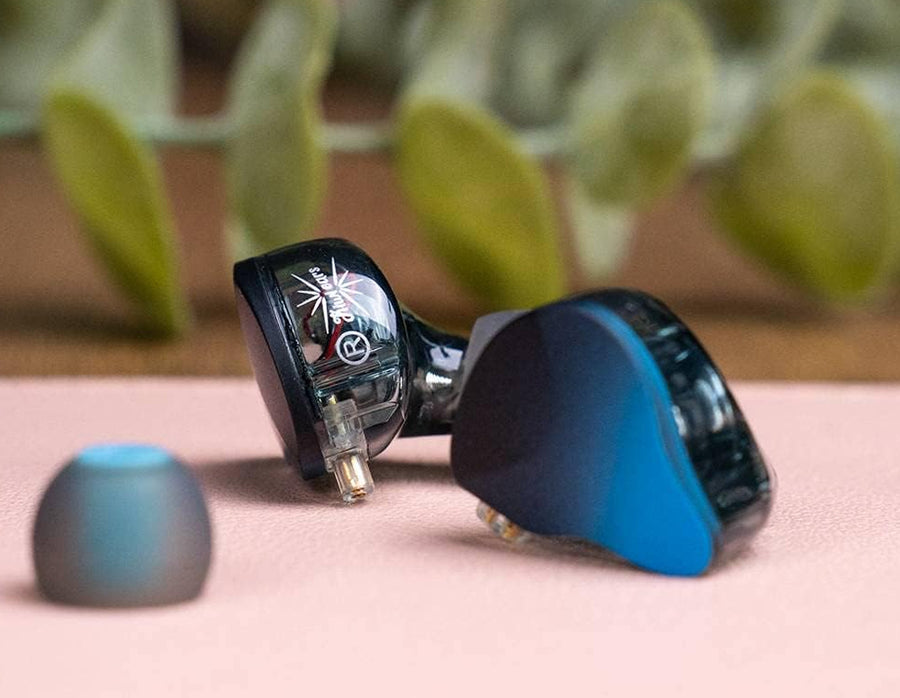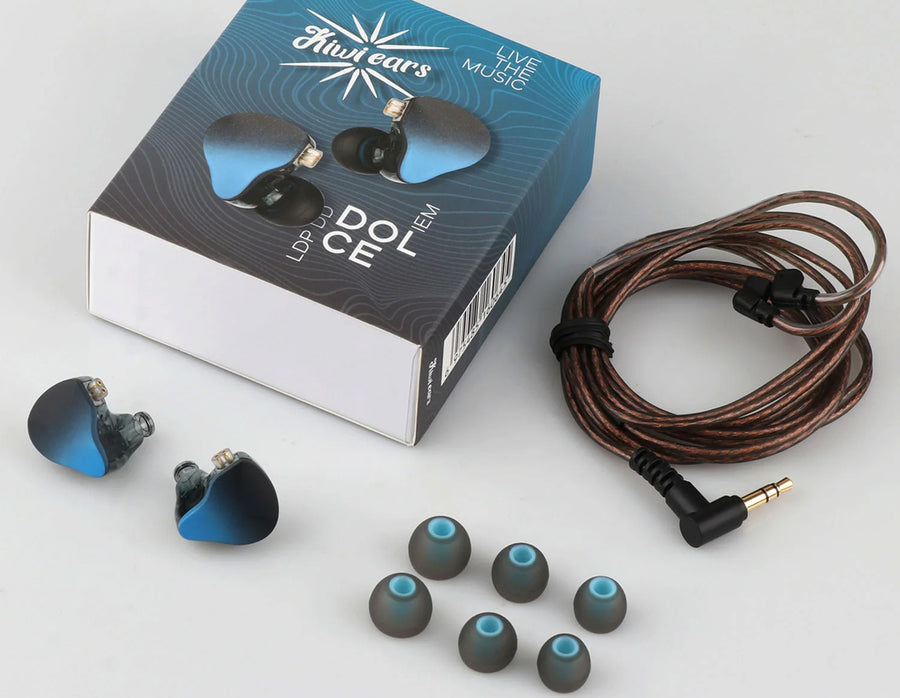 PERFECT FIT AND ERGONOMIC DESIGN
The Kiwi Ears Dolce is designed to fit comfortably in the ears, providing a secure and snug fit for extended listening sessions. It is crafted using premium grade materials, including a high-grade resin shell, to ensure durability and aesthetic appeal. Also features a detachable cable, which offers convenience for storage, replacement, or customization.
Add a heading
Add content using the options to the left
Product title
Vendor
₹ 19.99 | ₹ 24.99
Product title
Vendor
₹ 19.99 | ₹ 24.99
Product title
Vendor
₹ 19.99 | ₹ 24.99
Product title
Vendor
₹ 19.99 | ₹ 24.99
<! -- Mezereon Configuration -->