Shipping & Delivery
Estimated Delivery within 2 to 4 weeks.
EXTRA SAVINGS & Rewards
Earn upto 5% of order value
With GST invoice, save up to 28% on business purchases
RETURN POLICY
10 Days Replacement Policy
All products are covered by 10 Day Replacement Guarantee. This product is eligible for a free replacement, in case you receive a damaged, defective or different item. Please keep the product in its original condition with all accessories & packaging for a successful return. We may contact you to assess the damage or defect before issuing a replacement. Accessories like cables and eartips are not backed up the manufacturer's warranty.

Please note that physical damage cases need to be brought to our notice within 24 hours.

WARRANTY
1 Year Manufacturer's Warranty
Immersive Sound, Seamless Experience
Product Name
FiR Audio Radon 6 IEM
Termination Plug
4.4mm Balanced
What will you get
1x FIR Audio Radon 6 IEM
1x Stock Cable
1x Genuine Leather Case
1x User Manual
1 YEAR WARRANTY
Don't worry, FIR AUDIO - Radon 6 IEM comes with a 1 Year warranty against manufacturing defects. We guarantee that every product on Concept Kart is genuine and backed by the Manufacturer's warranty.
Read more about Concept Kart's warranty policy.
FREE SHIPPING ON ALL PREPAID ORDERS
We usually ship orders on same day if ordered before 2 pm or within 24 hours if ordered later (except on holidays/sunday, where processing times may be higher) from one of our domestic warehouses based out of Delhi. It normally takes around 1 to 5 business days for delivery. We use premium service partners such as Blue dart, DTDC and Delivery for faster and reliable service. A tracking number will be provided upon shipment.
In very rare cases when order is not received after 10 business days of shipment (extended by number of days when the govt. Restricts movement of goods due to factors such as coronavirus pandemic), please contact us and we will provide you a support.
INTRODUCING THE FIR AUDIO RADON 6 IN-EAR MONITORS
The FiR Audio Radon 6 In-ear Monitors are specially made for people who love music a lot. These earphones are very advanced and are meant to give you the best sound possible. They are made to celebrate FiR Audio's 5th year anniversary of making really good IEMs. These in ear monitor have new and fancy technologies that make the bass sound powerful, the music sound open, and the overall quality of sound amazing. They are very unique and are made to give you the best listening experience.
HIGH PERFORMANCE HYBRID DRIVER CONFIGUARTION
The Radon 6 IEMs have three types of special drivers: tubeless balanced armature OpenDrivers, a super-high electrostatic tweeter, and a dynamic driver with Kinetic Bass technology. These drivers all work together to give you strong, balanced, and surround-like sound.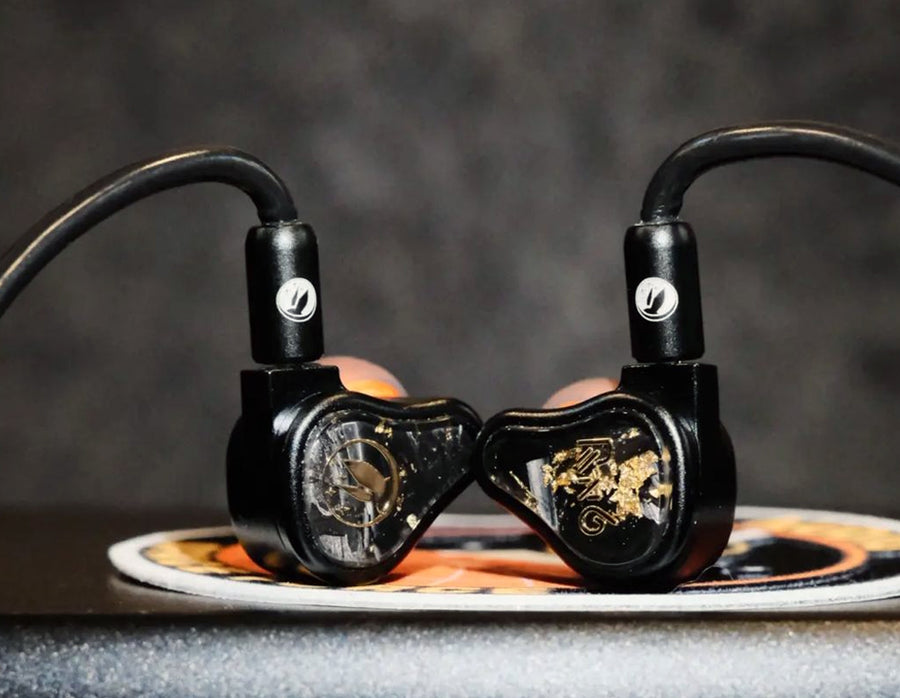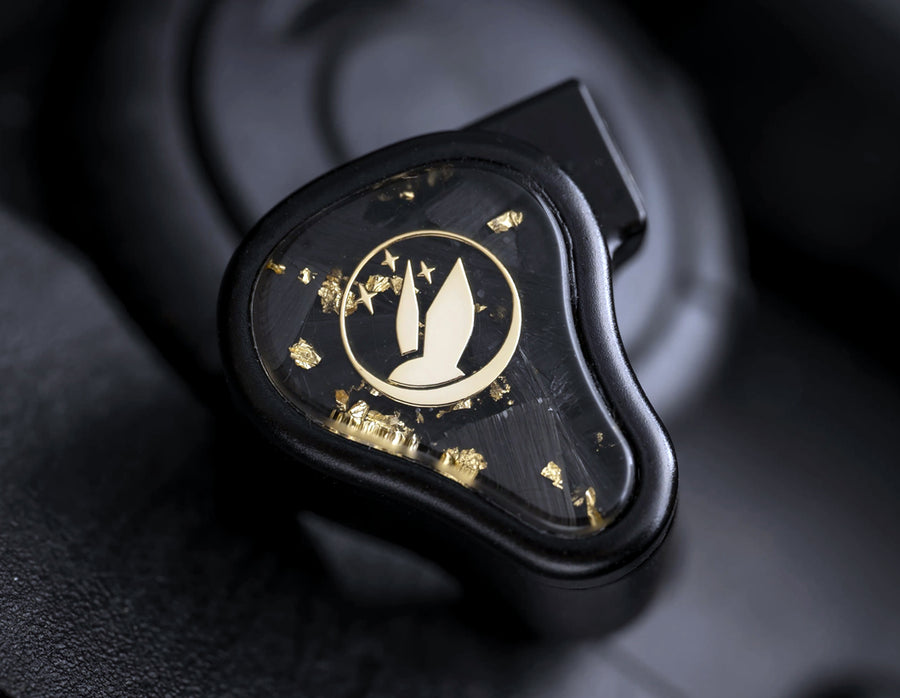 EXPERIENCE EXTRAORDINARY SOUND WITH FIR AUDIO RADON 6
FiR Audio Radon 6 is latest pair of in-ear monitors. It has been designed to deliver an exceptional sound experience with ultimate clarity, rich tone, and crisp resolution. The pair showcase impressive sound reproduction with a big, wide sound field. Radon 6 is something special, developed by FIR Audio after years of research and development.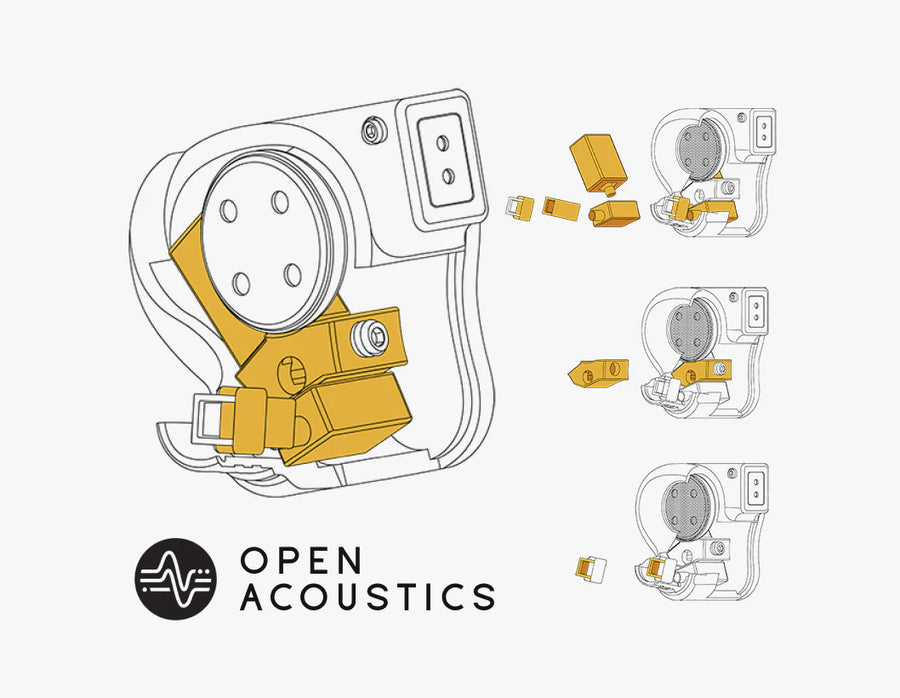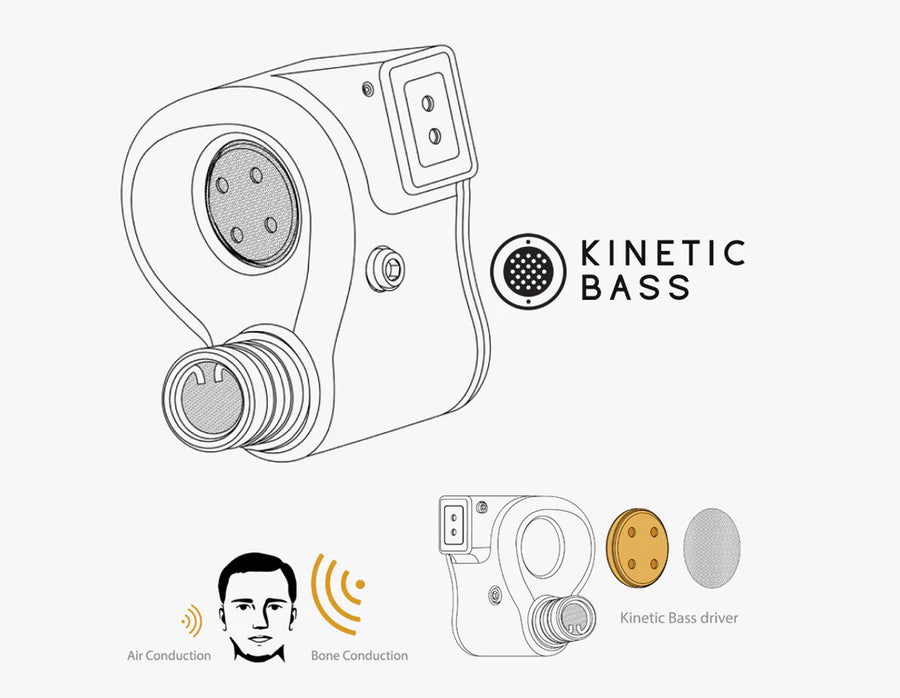 ATOM XS INTERCHANGEABLE MODULES
FiR Audio RN6 features the brand's specially developed ATOM (Air Transferring Open Module) technology. This 3rd generation technology helps you to fine-tune the output to your liking. You get a bunch of replaceable modules in the package that will help you to fine-tune the output to your preferences. The 4-pack set comes with an assortment of +, N, -, and O (plus, neutral, minus, and open).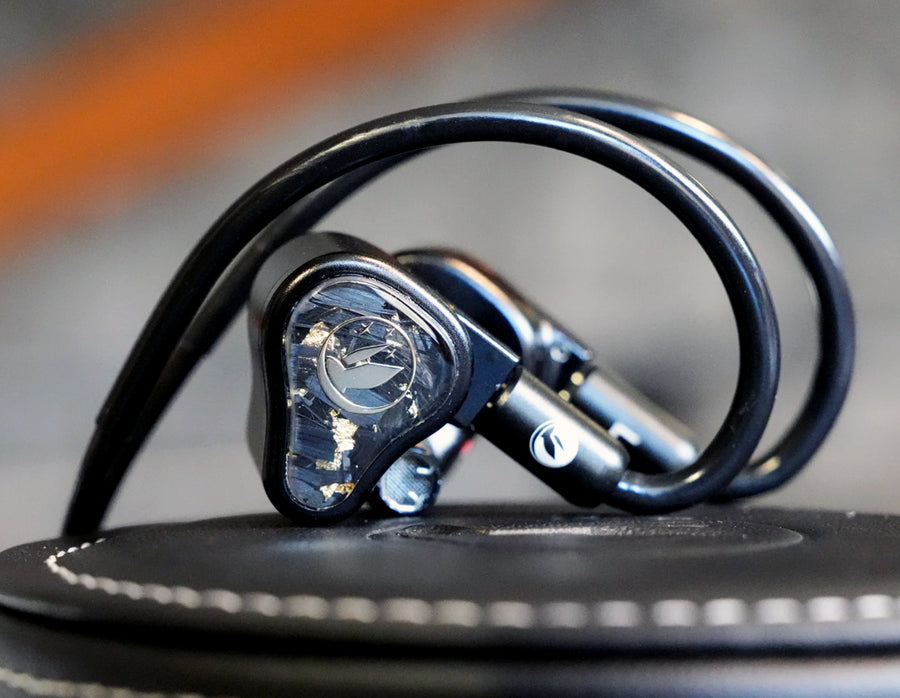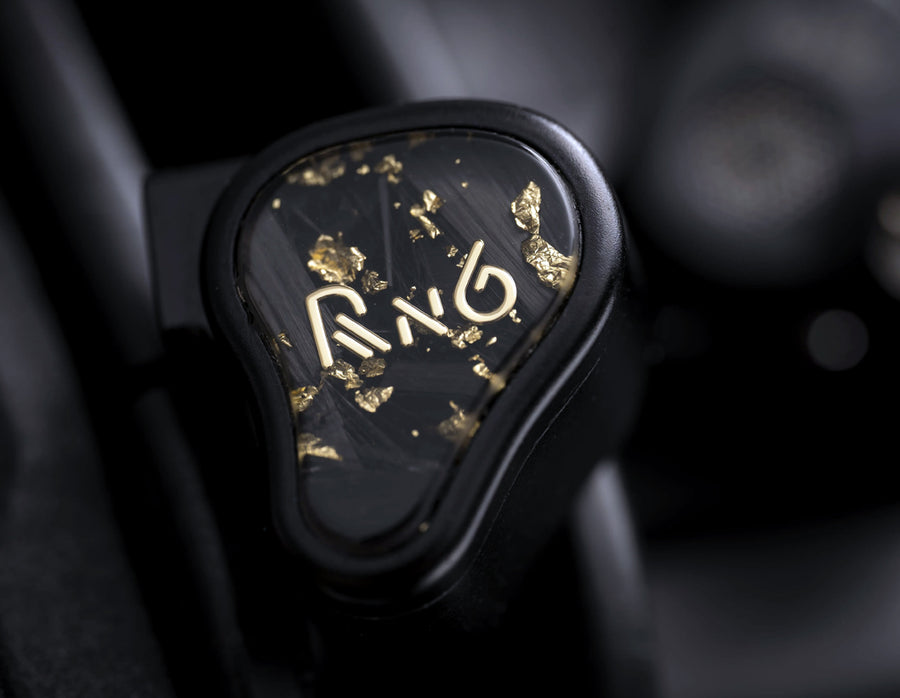 STUNNING DESIGN & IMPRESSIVE BUILD
The Brand-new Radon 6 In-ear Monitors by FiR Audio have an impressive build. They have a smooth and strong satin black aluminum covering and exceptional sapphire crystal glass face covers. Only 300 of these were made in the whole world, so they're special and great for collectors as well. These IEMs not only sound fantastic but also have exciting look.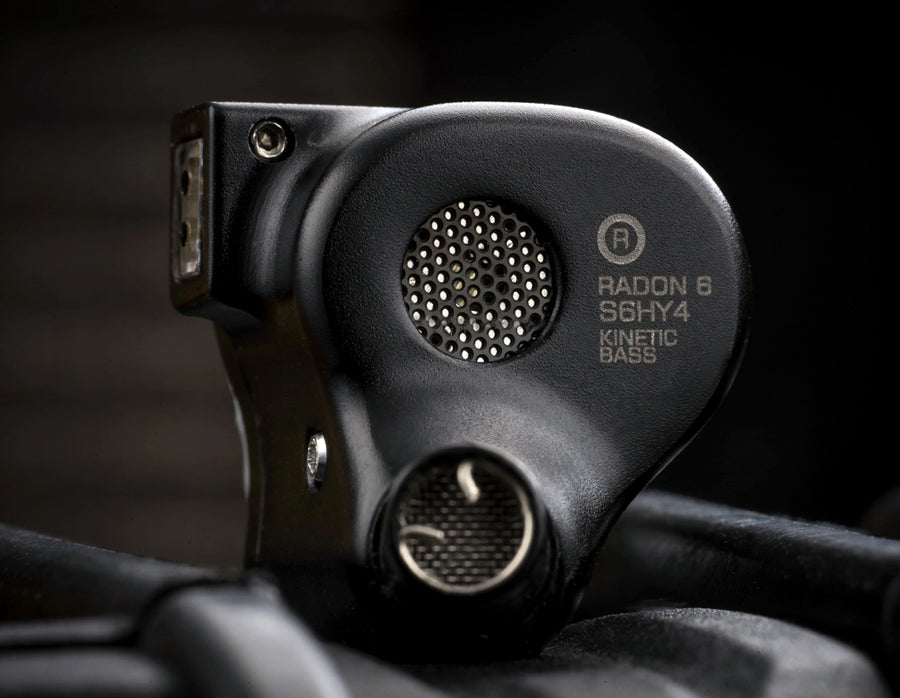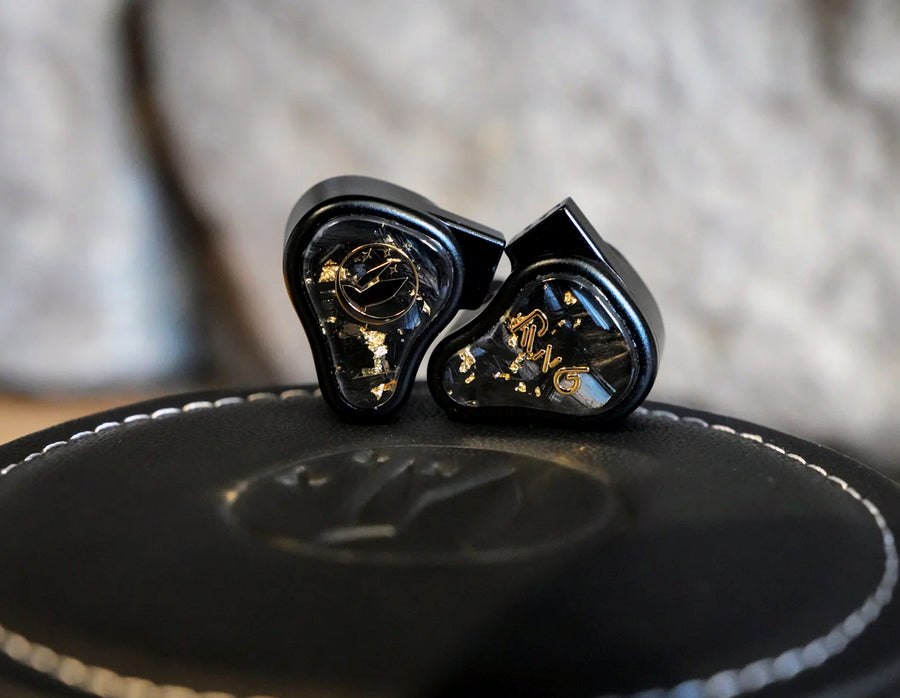 PREMIUM QUALITY STOCK CABLE
The FiR Audio Radon 6 comes with a top-quality standard cable. The package includes a Black Cable made of pure silver and Oxygen copper wires with shielding that helps in smooth sound signal transmission with low external interferences. This cable has 4.4mm balanced termination plugs that are gold plated.
Product title
Vendor
₹ 19.99 | ₹ 24.99
Product title
Vendor
₹ 19.99 | ₹ 24.99
Product title
Vendor
₹ 19.99 | ₹ 24.99
Product title
Vendor
₹ 19.99 | ₹ 24.99
<! -- Mezereon Configuration -->