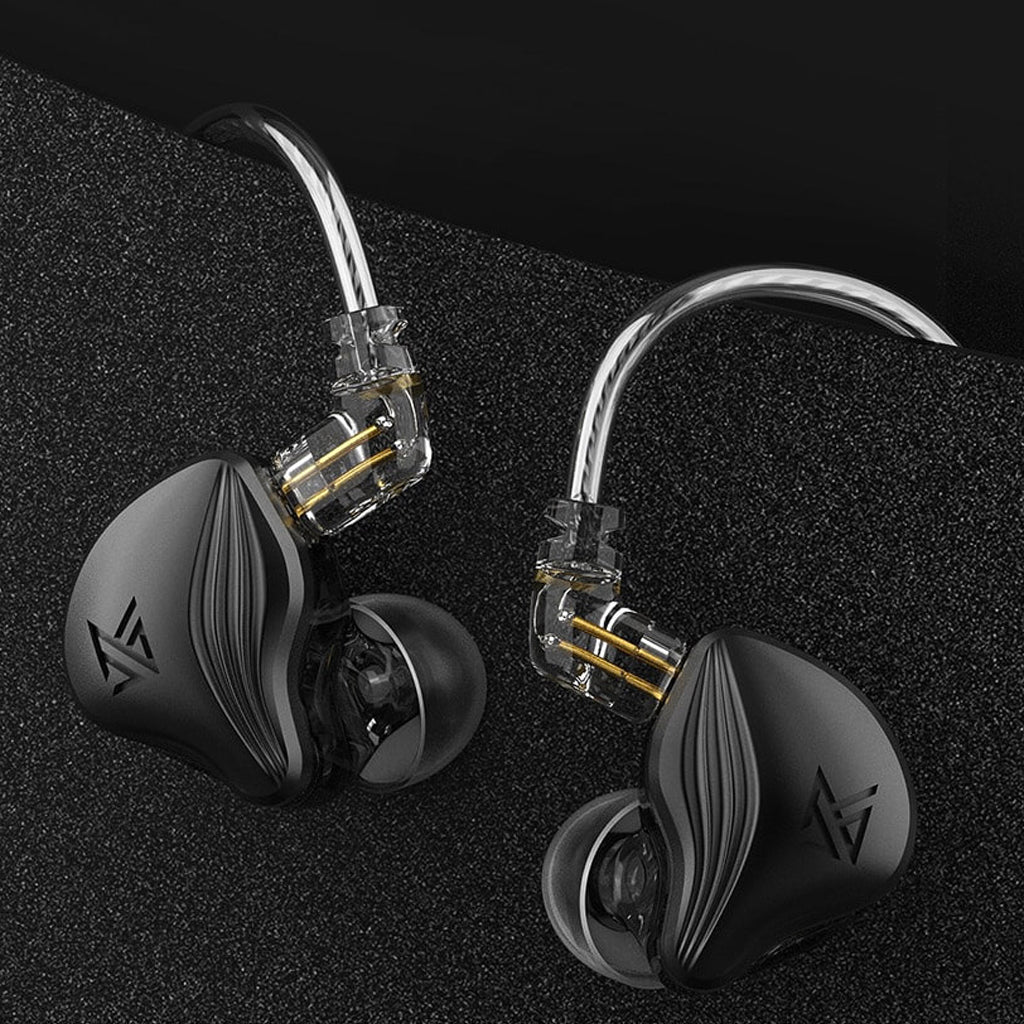 KZ ZEX With Electrostatic Driver Now Available In India
Gagan Jajoria
We at Concept Kart are devoted to bringing you the latest high-tech products at the best prices available at your doorsteps here in India. No need to worry about any customs or any extra charges, get them shipped at your address the same day(If ordered before 2 PM).
Today, We are proudly adding the latest KZ ZEX, a unique dual-driver hybrid in-ear monitor to our huge collection of products. ZEX is the latest installment from KZ Acoustics(also known as Knowledge Zenith Acoustics). It is a dual-driver hybrid earphone bringing us a unique combination of Superior Electrostatic driver paired to a dynamic driver. The low voltage electrostatic unit in ZEX produces the finest details one can expect with our earphones. It is complemented by a large 10mm dual magnetic dynamic driver for a natural and deep sound. KZ ZEX is made available for you with Concept Kart for just Rs 1949.
Buy Link:-
https://conceptkart.com/products/kz-zex-wired-iem-with-mic?variant=39435800772682
One Of Its Kind Unique Hybrid Configuration:-
Most of the earphones around ZEX price have DD+BA driver configurations. But the ZEX brings us a unique EST+DD driver configuration for exceptional sound performance. The pair is equipped with a 6.8mm low voltage electret driver that is supported by a large 10mm dual magnetic dynamic driver unit. Want to hear high-resolution sound with exceptional detail reproduction?? The KZ ZEX is designed for you.
Experience The Power Of ElectroStatic Driver:-
The Electrostatic driver used in ZEX offers high-resolution quality performance with great efficiency and consistency. Electrostatic Tweeters deliver highly refined high-frequency responses where you get to hear ultimate detail and separation in your music.
Incredibly Beautiful:-
We have designed the ZEX Ear cavities with a high-quality imported resin material that is not only lightweight but also offers a robust build for extreme sturdiness. The pair is complemented by Zinc alloy face panels with a distinctive streamlined design. One glance at the ZEX, and we are sure you are gonna love it!!
Bundled With High-Quality Detachable Cable:-
KZ ZEX has a high-quality silver-plated cable with gold-plated 2-pin connectors. It comes with an in-line microphone and has 3.5mm termination so that you can enjoy high-resolution quality even for your calls. Silver-plated cable enhances the resolution and reduces the distortion in the output signal, ensuring a clean, immersive sound with the pair. The detachable 2-pin connector design also allows you to switch/upgrade the cable as per your preference.
Available in Stunning Black, More Colors To Be Made Available Soon:-
KZ ZEX is available in a stunning black color priced at just Rs 1949. More colors will be made available soon too. Feel free to order one from Concept Kart from the link here, shipment will be done the same day if ordered before 2 PM. For any other questions and queries feel free to contact us at our website.