Enjoy a seamless and long-lasting audio journey with TRN ST1 Pro
Earphone Topography
Hybrid In-Ear Monitors
Frequency Response
20Hz-20000Hz
Connector Type
2 Pin 0.75mm
What will you get
1x TRN ST1 Pro IEM
1x Detachable Cable
3x Pair Eartips
1x User Manual
1x Tuning Pick
1 YEAR WARRANTY
Don't worry, TRN - ST1 Pro IEM comes with a 1 Year warranty against manufacturing defects. We guarantee that every product on Concept Kart is genuine and backed by the Manufacturer's warranty.
Read more about Concept Kart's warranty policy.
FREE SHIPPING ON ALL PREPAID ORDERS
We usually ship orders on same day if ordered before 2 pm or within 24 hours if ordered later (except on holidays/sunday, where processing times may be higher) from one of our domestic warehouses based out of Delhi. It normally takes around 1 to 5 business days for delivery. We use premium service partners such as Blue dart, DTDC and Delivery for faster and reliable service. A tracking number will be provided upon shipment.
In very rare cases when order is not received after 10 business days of shipment (extended by number of days when the govt. Restricts movement of goods due to factors such as coronavirus pandemic), please contact us and we will provide you a refund.
DUAL MAGNETIC DYNAMIC DRIVER WITH CUSTOM ARMATURE DRIVER
TRN ST1 Pro In Ear Monitor features a hybrid configuration combines, 4th generation 10mm dual magnetic dynamic driver and custom balanced armature (30095) driver to deliver exceptional resolution and tonal accuracy without harshness. Paired with strong N52 magnet and nanotech composite diaphragm ensure excellent resolution, a balanced sound across all frequencies, and precise stereo imaging.
4 ADJUSTABLE SOUND STYLES
It features 3 tuning switches that enables to switch between four different tuning styles, which can be customized based on personal preferences, catering to a wide range of music genres. These sound styles include Bass-Enhanced Mode, Treble-Enhanced Mode, Balanced and Xtra-Bass mode. By utilizing three adjustable switches, you can easily switch between these styles. Each mode is designed with specific impedance and sensitivity levels, ensuring optimal audio output that aligns with different sound preferences.
NOTE: PLEASE USE THE TUNING PICK INCLUDED TO ADJUST THE TUNING SWITCHES. DO NOT USE SHARP OBJECTS, WHICH MAY DAMAGE THE TUNING SWITCHES PERMANENTLY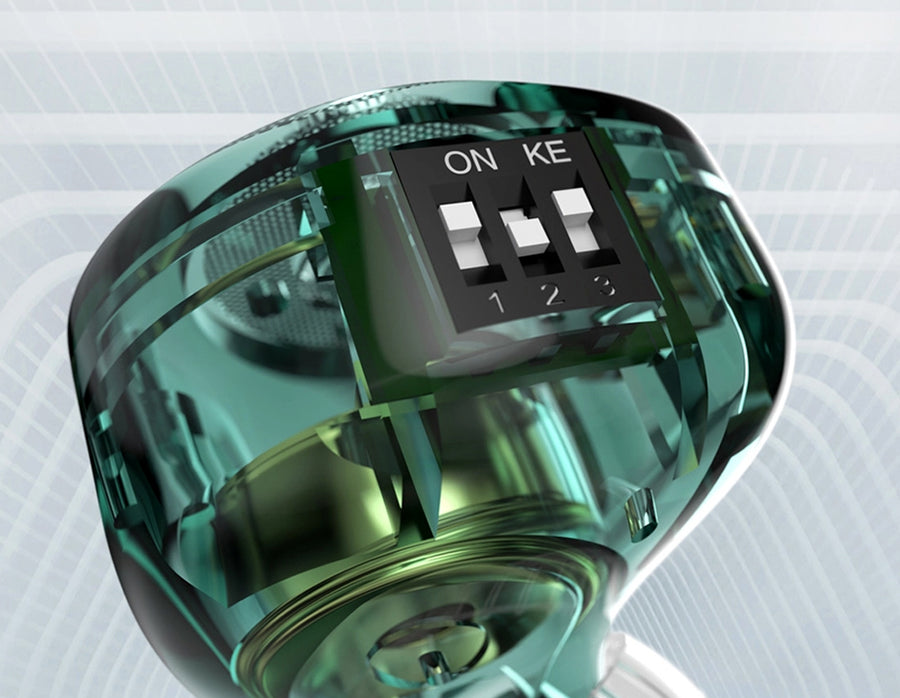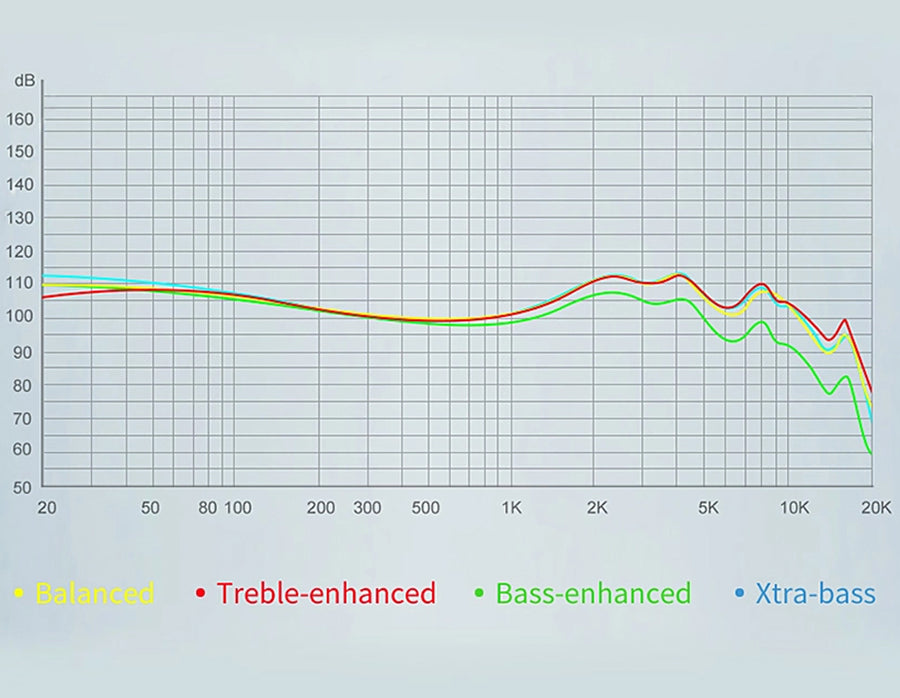 DETACHABLE 4 CORE SILVER PLATED CABLE
The TRN ST1 Pro comes with audiophile graded 4 core silver plated cable, ensures superior sound quality with exceptional resolution. It adopts 0.75mm 2 pin gold plated connector and a 3.5mm termination plug. The detachable design adds to the earphone's durability, allowing you to effortlessly switch to any compatible 2-pin cable in future.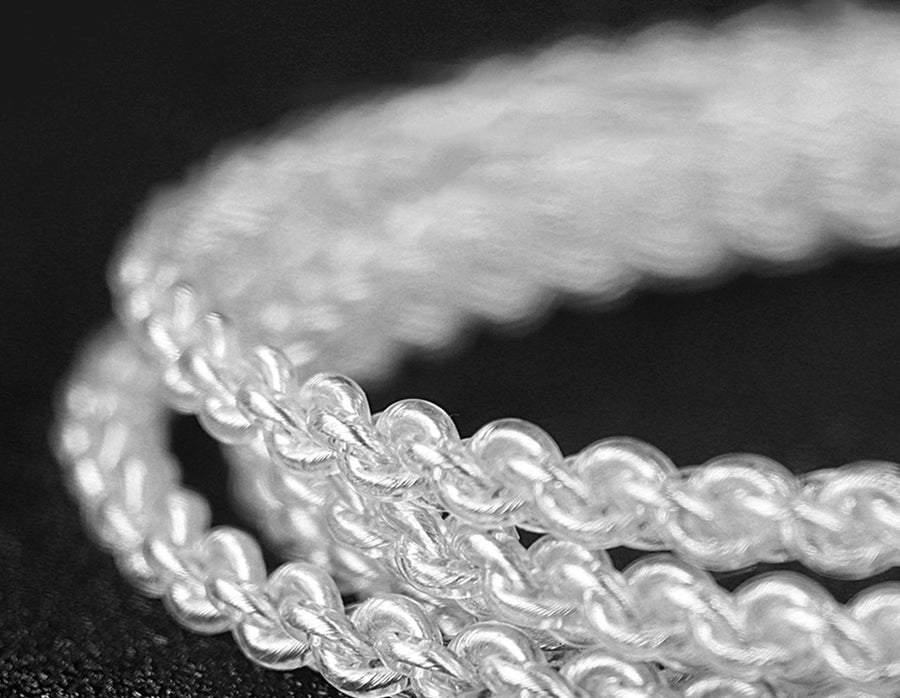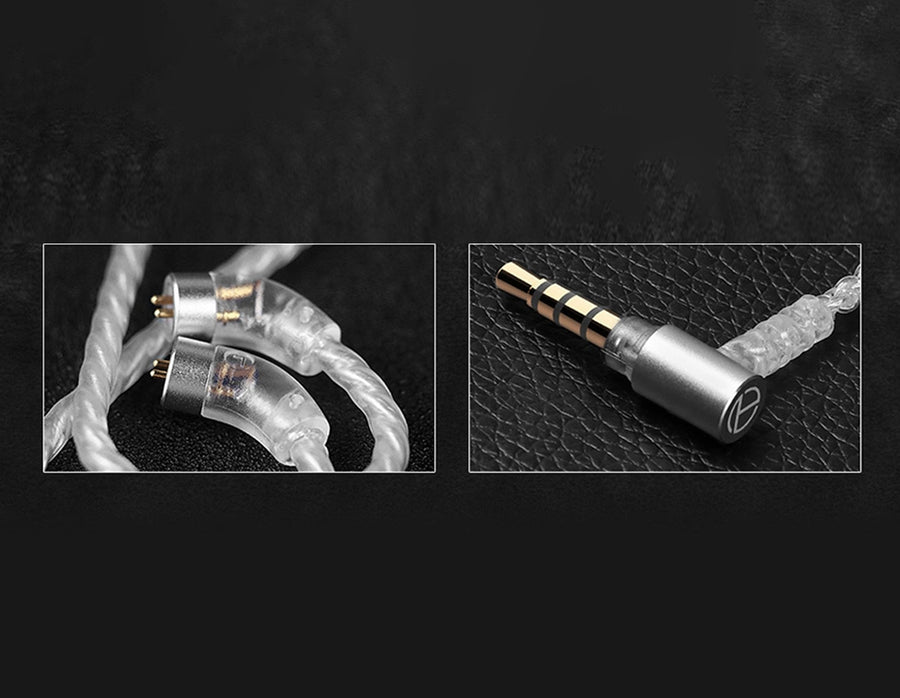 ENHANCED COMFORT AND LIVELY SOUND
The TRN ST1 Pro has a special semi-open back design that balances the air pressure inside the earphones, making it more comfortable for your ears. This allows you to fully enjoy your music without any discomfort. This design gives your favorite music a more lively and airy sound, it enhances your listening experience.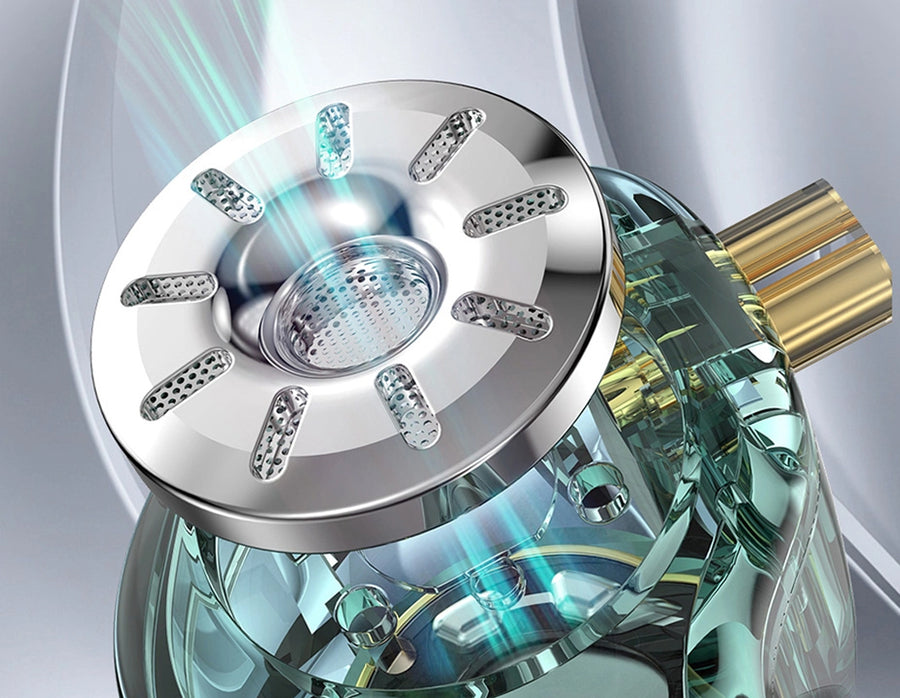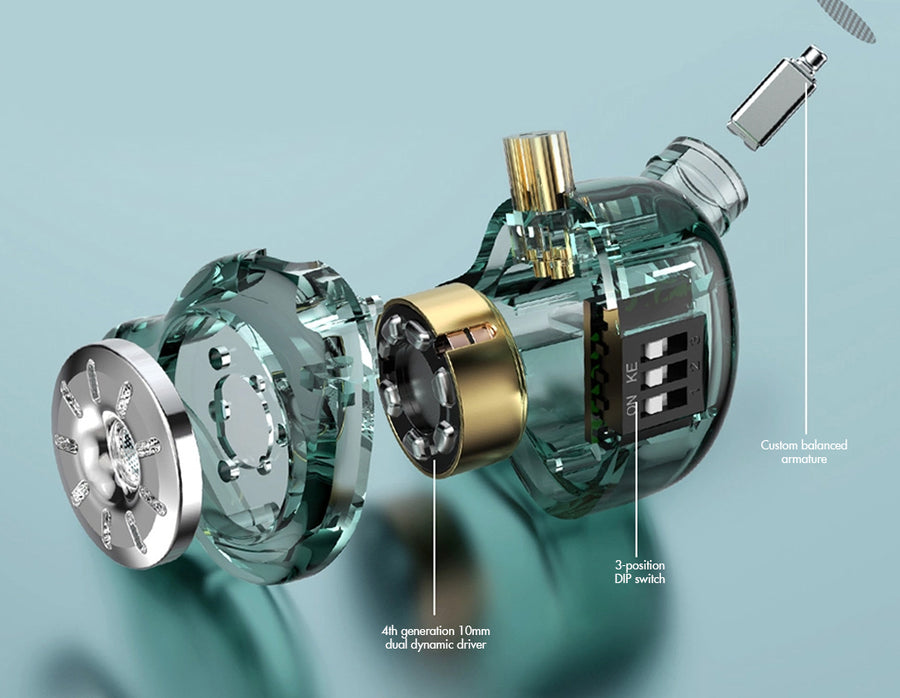 PERFECT FIT AND ERGONOMIC DESIGN
The IEM is thoughtfully designed for a comfortable fit in the ears, with an external shell that ensures extended wear without causing fatigue or irritation. It comes with a detachable cable, providing added convenience for easy storage, replacement, or customization according to individual preferences.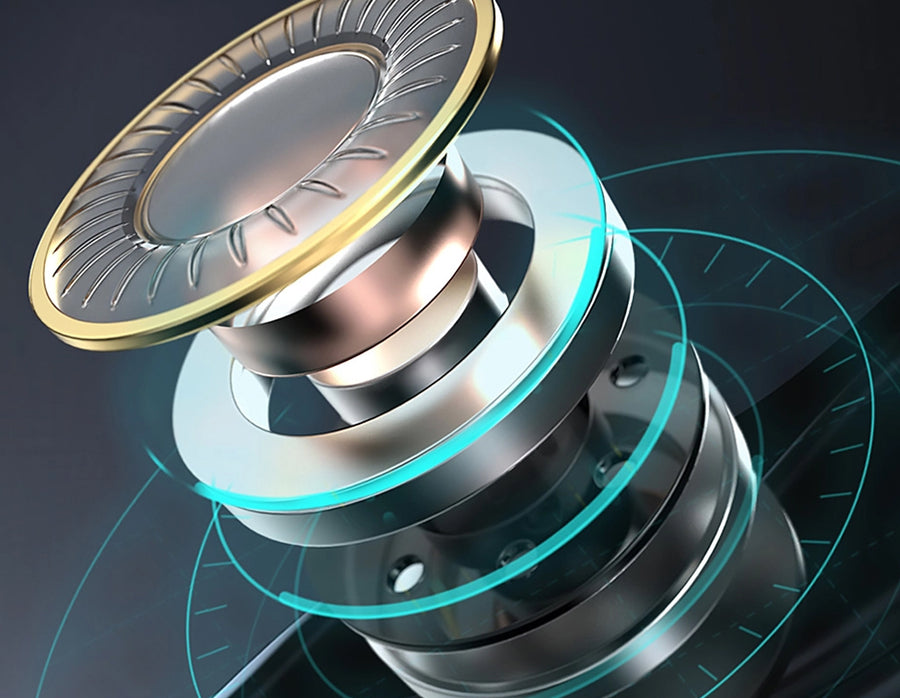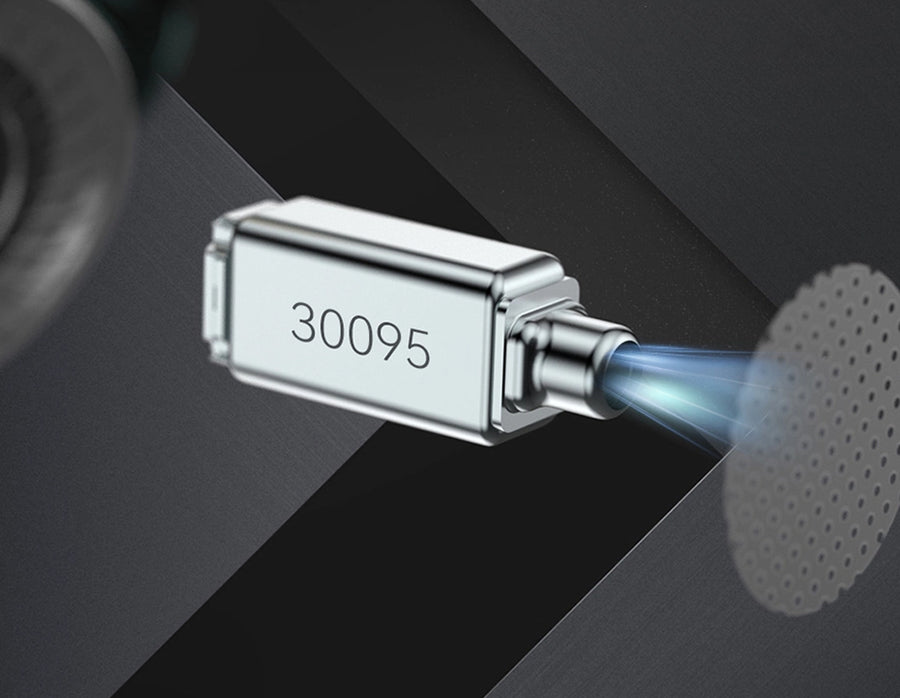 HD MICROPHONE
It features an in-line microphone that is compatible with standard mobile phone HD calls. The microphone allows you to make and receive phone calls directly from the headphones, without needing to take out your phone. The microphone allows Answer/Hang up the call, short press to Pause/Play, Long press to Reject the call, and press twice to Next Song.
Product title
Vendor
Rs. 19.99 | Rs. 24.99
Product title
Vendor
Rs. 19.99 | Rs. 24.99
Product title
Vendor
Rs. 19.99 | Rs. 24.99
Product title
Vendor
Rs. 19.99 | Rs. 24.99