What will you get:
1x Ruizu M16 Digital Audio Player
1x Earphone
1x Type C Cable
1x User Manual
1 YEAR WARRANTY
Don't worry, RUIZU - M16 Portable Music player comes with a 1 Year warranty against manufacturing defects. We guarantee that every product on Concept Kart is genuine and backed by the Manufacturer's warranty.
Read more about Concept Kart's warranty policy.
FREE SHIPPING ON ALL PREPAID ORDERS
We usually ship orders on same day if ordered before 2 pm or within 24 hours if ordered later (except on holidays/sunday, where processing times may be higher) from one of our domestic warehouses based out of Delhi. It normally takes around 1 to 5 business days for delivery. We use premium service partners such as Blue dart, DTDC and Delivery for faster and reliable service. A tracking number will be provided upon shipment.
In very rare cases when order is not received after 10 business days of shipment (extended by number of days when the govt. Restricts movement of goods due to factors such as coronavirus pandemic), please contact us and we will provide you a support.
Digital Mp3 Player With Bluetooth 5.0
This High-Resolution music player compatible well with the version of Bluetooth 5.0, that provide a faster data transfer speed and stable connection, quickly connect to your Bluetooth TWS earbuds, headphones, or speakers to enjoy the HiFi lossless music while running, exercising.
1.8" Hd Touchscreen
RUIZU M16 has full HD touch screen MP3 player equipped with a 1.8-inch explosion-proof glass, and a sturdy metal body, provides a comfortable grip and scratch-resistant. The high-sensitive full touch screen and the Newly upgraded operating system allowing you to operate the MP3 player more easily and smoothly, TFT Color screen creates stunning and big vision for you.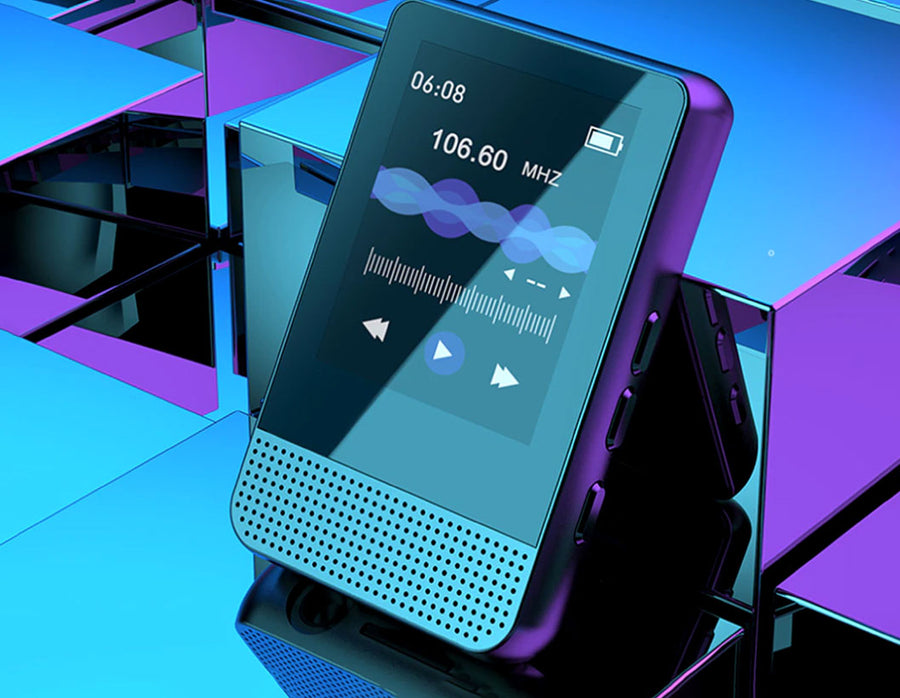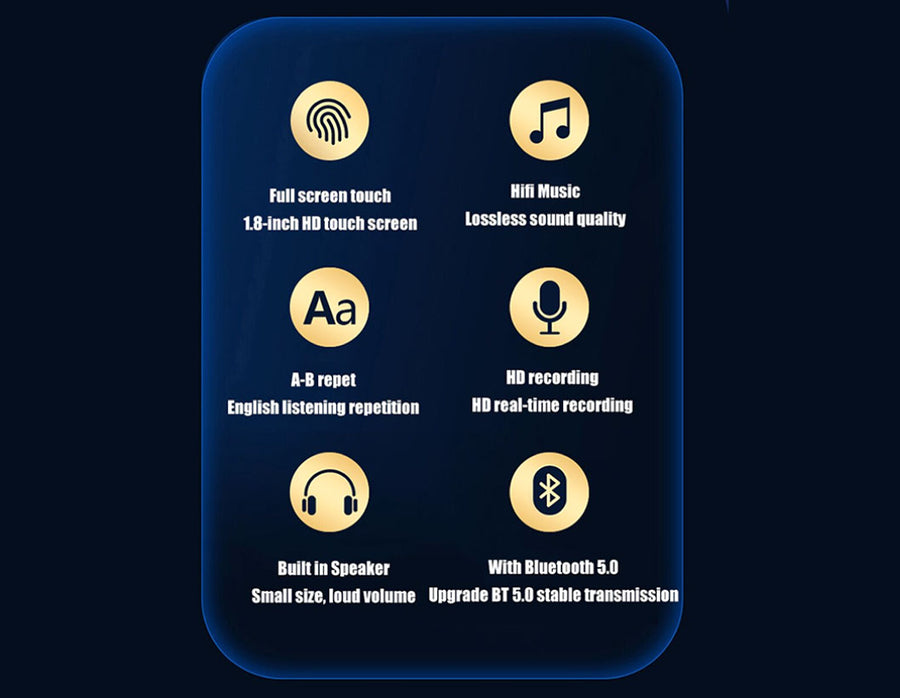 Audio Player With 16Gb Memory
This HiFi Lossless music player has 16GB internal space and supports up to 128GB Memory card, save your favorite movies, music, and learning materials into the machine. Large capacity, great excitement!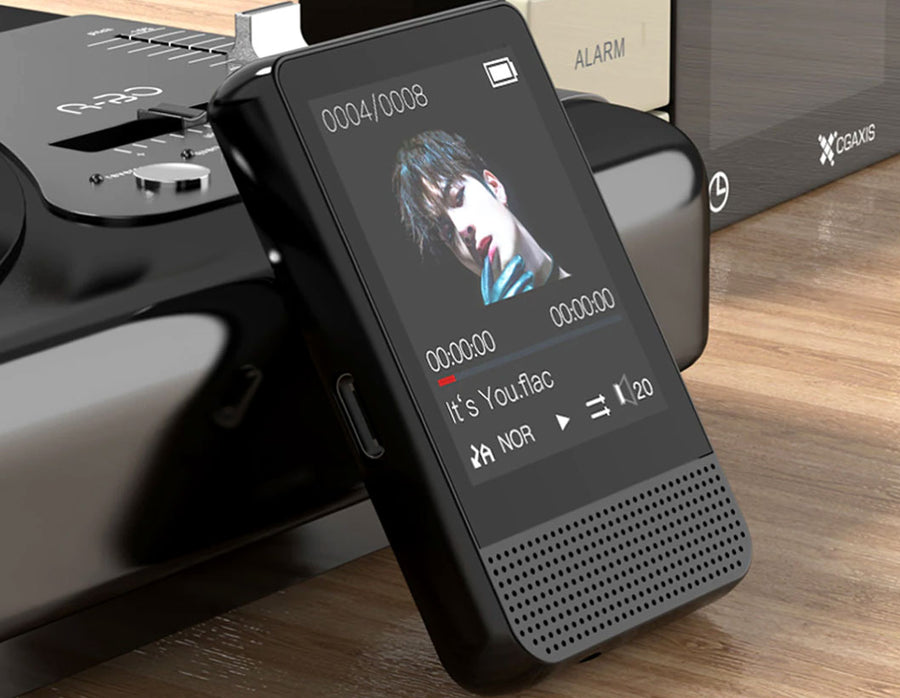 Long Battery Life
RUIZU M16 Built-in rechargeable Li-battery play songs continuously more than 10 hours with the medium volume and power consumption can be increased in Bluetooth Mode. It can fully charge within 2 Hours. You can directly connect to your PC or adapter to charge.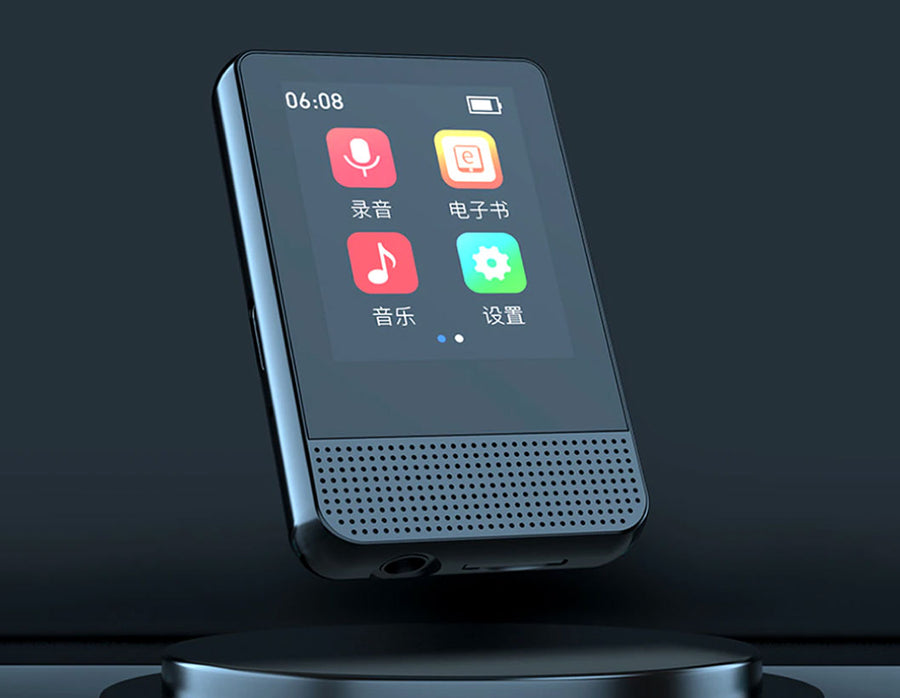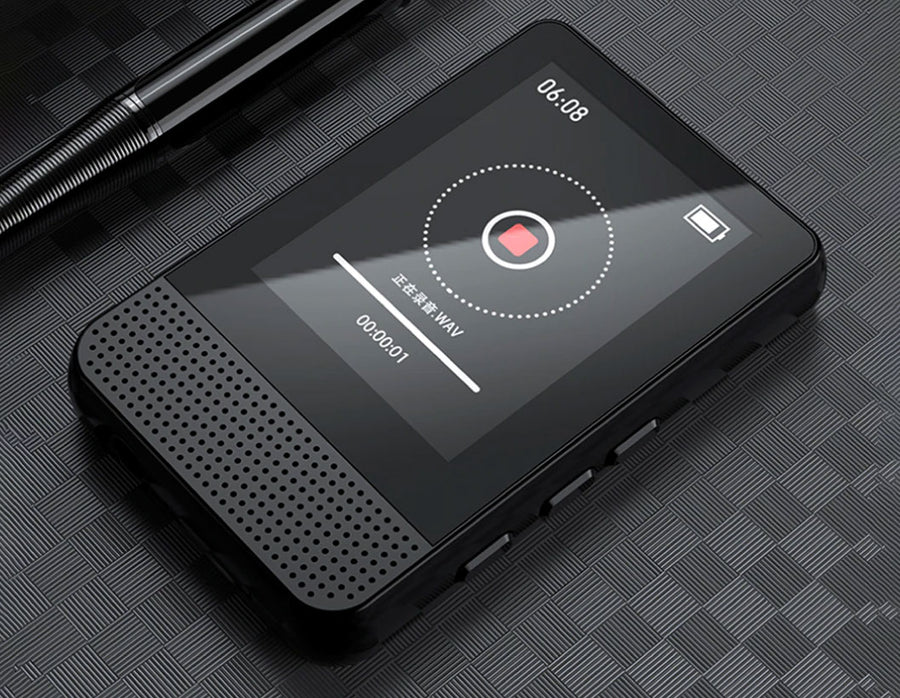 Mini Multifunctional Portable Music Player
It is Small, Slim and portable body. You can easily carry this anywhere and enjoy music. This music player with Bluetooth, only weight 150g. With fast charging technology, this mp3 player ideal for running and walking. Many helpful features with E-book, voice recorder, Video, Subtitle display, AB repeat mode, Calendar, Ratio, Music Alarm make the player powerful.
Lossless Music Player
This mini walkman Support popular audio formats: MP3/WMA/APE/FLAC/WAV/ACELP.  The HiFi lossless music player mp3 with built-in FM radio so you won't miss your favorite DJs or news while you're on the move. Tune in to your favorite FM stations, or connect with the entertainment system at your gym or outdoor run & walk. It has FM radio and also a voice recorder. It is an excellent gift for children, the elderly, wives, and husbands.
Built-In Speaker
You can share music with friends or family with the wireless Bluetooth mp3 speaker. Relax your ears after a long-time listening via headphones. The mp3 player with speaker built in also can be used as a child's exclusive bedtime story player.
Add a heading
Add content using the options to the left
Product title
Vendor
₹ 19.99 | ₹ 24.99
Product title
Vendor
₹ 19.99 | ₹ 24.99
Product title
Vendor
₹ 19.99 | ₹ 24.99
Product title
Vendor
₹ 19.99 | ₹ 24.99
<! -- Mezereon Configuration -->