Shipping & Delivery
Estimated Delivery within 2 to 4 weeks.
EXTRA SAVINGS & Rewards
Earn upto 5% of order value
With GST invoice, save up to 28% on business purchases
RETURN POLICY
10 Days Replacement Policy
All products are covered by 10 Day Replacement Guarantee. This product is eligible for a free replacement, in case you receive a damaged, defective or different item. Please keep the product in its original condition with all accessories & packaging for a successful return. We may contact you to assess the damage or defect before issuing a replacement. Accessories like cables and eartips are not backed up the manufacturer's warranty.

Please note that physical damage cases need to be brought to our notice within 24 hours.

WARRANTY
1 Year Manufacturer's Warranty
Product Name
ZiiGaat Cinno IEM
Drivers
1DD + 4BA Hybrid Driver In Ear Monitor
What will you get
1x ZiiGaat Cinno IEM
1x Detachable Cable
2x Pair Eartips
1 YEAR WARRANTY
Don't worry, ZiiGaat Cinno IEM comes with a 1 Year warranty against manufacturing defects. We guarantee that every product on Concept Kart is genuine and backed by the Manufacturer's warranty.
Read more about Concept Kart's warranty policy.
FREE SHIPPING ON ALL PREPAID ORDERS
We usually ship orders on same day if ordered before 2 pm or within 24 hours if ordered later (except on holidays/sunday, where processing times may be higher) from one of our domestic warehouses based out of Delhi. It normally takes around 1 to 5 business days for delivery. We use premium service partners such as Blue dart, DTDC and Delivery for faster and reliable service. A tracking number will be provided upon shipment.
In very rare cases when order is not received after 10 business days of shipment (extended by number of days when the govt. Restricts movement of goods due to factors such as coronavirus pandemic), please contact us and we will provide you a support.
INTRODUCTION OF ZIIGAAT
ZiiGaat is a renowned OEM and ODM audio product developer, contributing to the success of global audio brands for over a decade. Now launching its independent brand, ZiiGaat aims to push technological boundaries and collaborate closely with the audio community. The name is an acronym reflecting core values: Zero-in on Ideas, Innovate, Grow, and Achieve All Together. Committed to delivering audio solutions for all users, ZiiGaat invites community input and collaboration. Their mission is to unite technology and music, empowering creators to realize unique audio dreams, while their vision is to become the world's leading brand in collaborative audio solutions, merging expertise, craftsmanship, and innovation.
FIVE DRIVER HYBRID CONFIGURATION
ZiiGaat has designed the Cinno with a five-driver hybrid configuration. The Pair utilizes a classic combination of 10mm liquid crystal polymer (LCP) dynamic driver and 4 balanced armature drivers. The Large 10mm dynamic driver is excellent for delivering heavy and powerful bass impact thanks to its extremely responsive LCP diaphragm material. High diaphragm tension allows faster transient speeds in the lows, for fast and deep bass slams. The BA drivers are divided into two classes: 2 mid-high BA drivers and 2 ultra-treble BA drivers. This configuration is the most optimal and efficient strategy to achieve the highest audio quality while minimizing total harmonic distortions across the entire frequency range.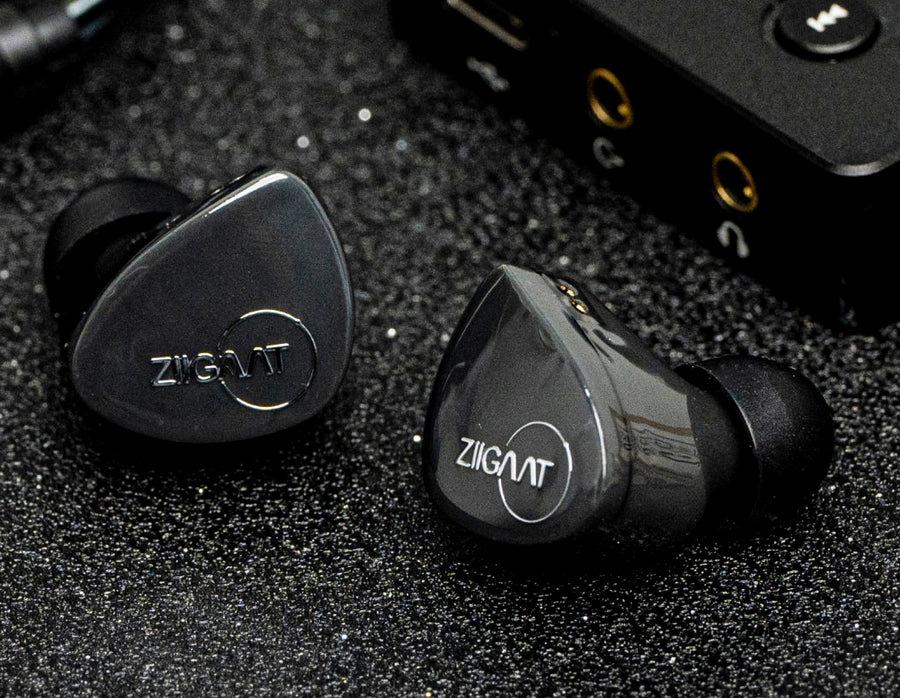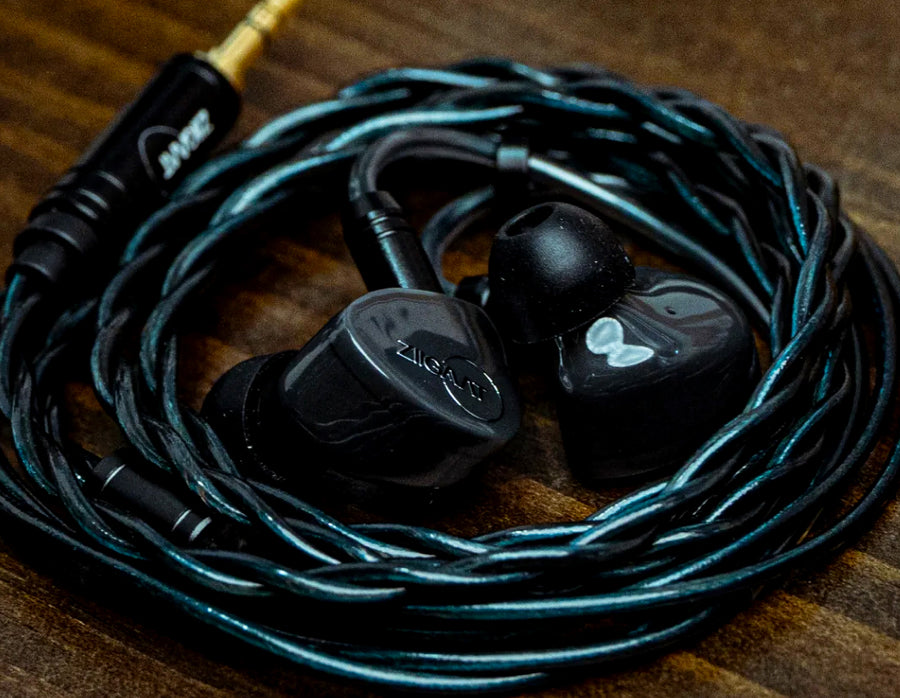 PERFECTING PRECISION WITH INTRICATE TONAL BALANCE FOR AUDIOPHILES
The ZiiGaat Cinno features an intricate tonal balance achieved through meticulous engineering. Employing passive crossover networks, the drivers produce a harmonious sound with powerful yet controlled sub-bass and lows, ensuring no spillover. The mids offer a slight warmth while maintaining neutrality, providing natural and accurate instrument and vocal reproduction. The treble is finely tuned to match the human ear's response, delivering crispness without fatigue. Designed for both audiophiles and professionals, the Cinno achieves optimal tonal signature for on-stage use, offering detailed and accurate sound without compromising musicality.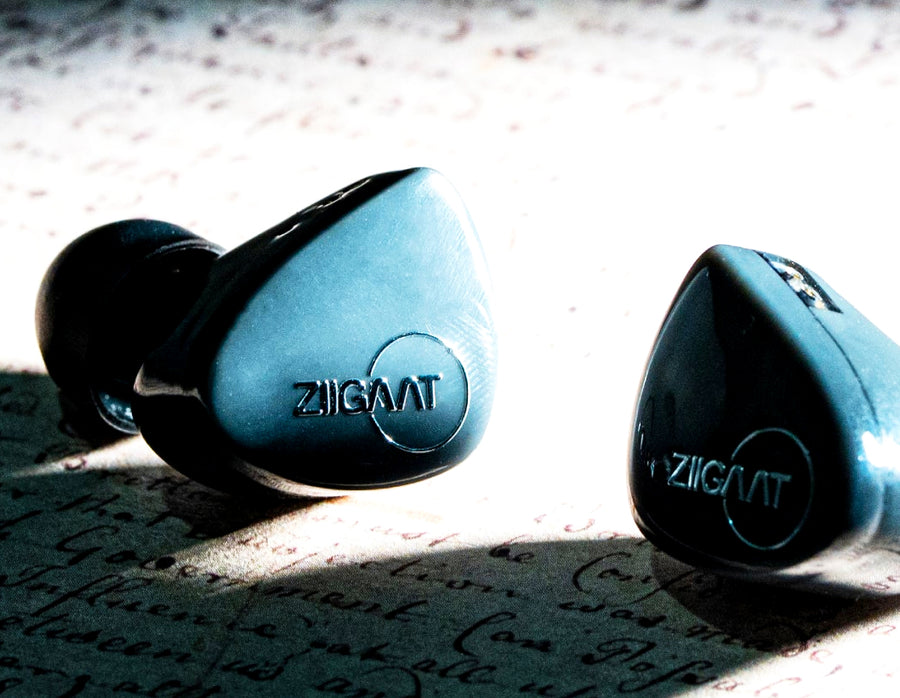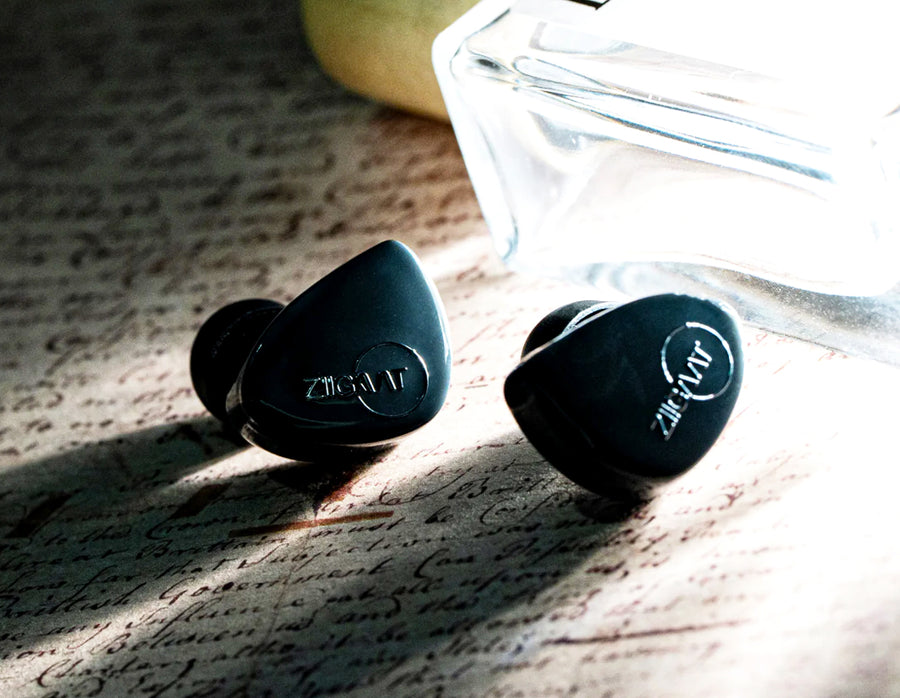 ERGONOMIC PACKAGE FOR ENDLESS COMFORT
The ZiiGaat Cinno prioritizes both sound quality and comfort, featuring a tiny ergonomic shape designed for extended listening sessions. Its thin-profile housing fits securely and deeply in the ear canal, providing comfort for on-stage use, commutes, or leisurely moments on the couch. The lightweight design enhances overall usability, making the Cinno suitable for various scenarios without compromising on user comfort.
Product title
Vendor
₹ 19.99 | ₹ 24.99
Product title
Vendor
₹ 19.99 | ₹ 24.99
Product title
Vendor
₹ 19.99 | ₹ 24.99
Product title
Vendor
₹ 19.99 | ₹ 24.99
<! -- Mezereon Configuration -->