Carefully Designed Four-Driver Hybrid IEMs!
Product Name
ThieAudio Hype 2 IEM
Driver Configuartion
Drivers Sonion E25 (x1) + Sonion 2300 (x1) + 10mm dynamic drivers (x2)
Senstivity
108dB/Vrms@1KHz
Frequency Response
20Hz-20kHz
What will you get
1x ThieAudio Hype 2 IEM
1x Detachable Cable
6x Pair Eartips
1x Cleaning Cloth
1x Earphone Case
1 YEAR WARRANTY
Don't worry, ThieAudio Hype 2 IEM comes with a 1 Year warranty against manufacturing defects. We guarantee that every product on Concept Kart is genuine and backed by the Manufacturer's warranty.
Read more about Concept Kart's warranty policy.
FREE SHIPPING ON ALL PREPAID ORDERS
We usually ship orders on same day if ordered before 2 pm or within 24 hours if ordered later (except on holidays/sunday, where processing times may be higher) from one of our domestic warehouses based out of Delhi. It normally takes around 1 to 5 business days for delivery. We use premium service partners such as Blue dart, DTDC and Delivery for faster and reliable service. A tracking number will be provided upon shipment.
In very rare cases when order is not received after 10 business days of shipment (extended by number of days when the govt. Restricts movement of goods due to factors such as coronavirus pandemic), please contact us and we will provide you a refund.
ABOUT THIEAUDIO
ThieAudio has transformed from a humble collective of DIY enthusiasts to a globally renowned brand in the field of in-ear monitors (IEMs), achieving this status by prioritizing uncompromising audio quality and affordability. Their commitment to being the "Robin Hood" of the audio industry, offering top-tier audio solutions at accessible prices, has made them a beloved name among audiophile communities worldwide. Since its inception in 2019, THIEAUDIO's IEMs have not only set new standards but have also influenced the approach of earphone manufacturers globally. Their dedicated, multinational engineering team from China and South Korea continues to uphold this legacy by crafting innovative and budget-friendly audio solutions that consistently impress.
INTRODUCING IMPACT²
Presenting IMPACT², THIEAUDIO's cutting-edge technological breakthrough set to revolutionize the personalized audio industry. IMPACT² represents a fresh subwoofer solution comprising two 10mm composite diaphragm drivers arranged in an isobaric configuration. The additional 10mm subwoofer substantially elevates bass power and texture, while our in-house isobaric chamber design ensures consistent frequency and pressure levels. This translates to an enhanced bass quality that delivers superior performance without compromising tonal accuracy.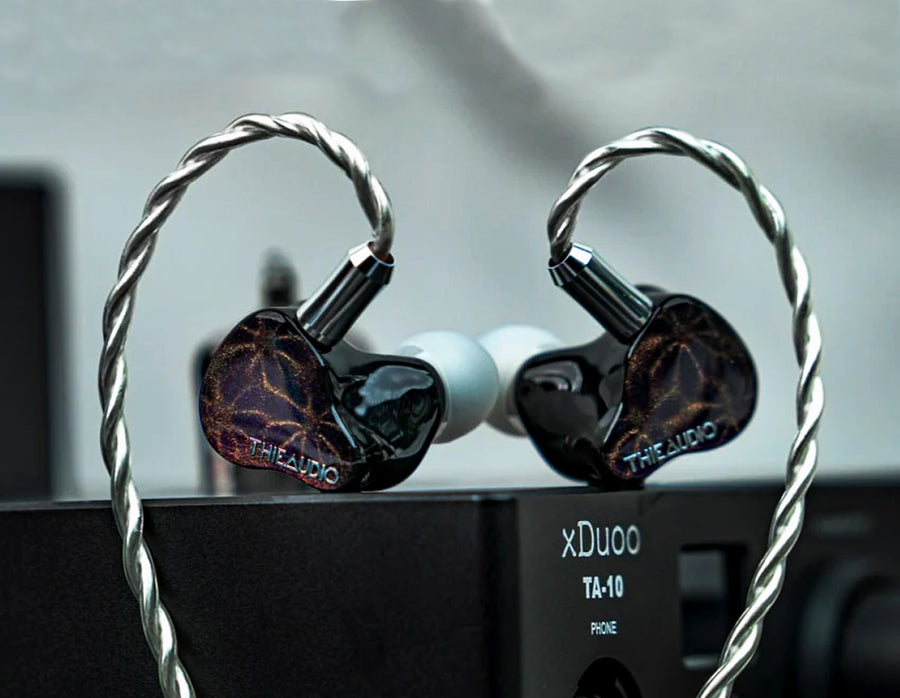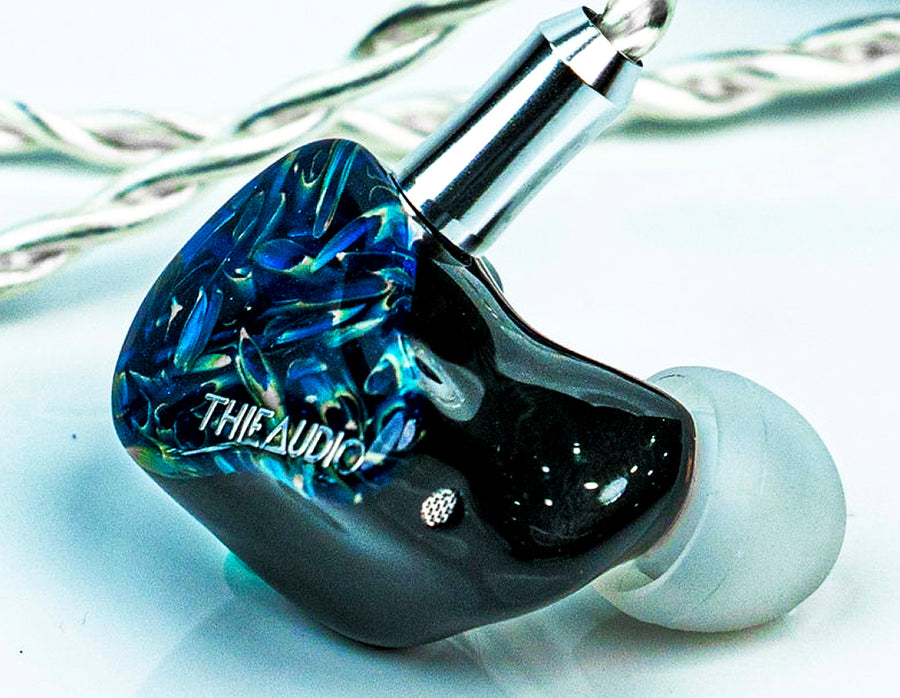 LATEST GEN SONION DRIVER
The Hype 2 features the latest iterations of Sonion drivers, namely the 2356 and E25ST, which have already gained widespread recognition and are commonly used by leading brands in the IEM industry. For the Hype 2, we have carefully chosen the latest generation of these drivers, namely the P2356HF/4 and E25ST001/D, following extensive testing involving various driver types. The upgraded P2356HF/4 driver boasts significantly improved output along with reduced total harmonic distortion (THD), resulting in higher resolution and clarity when compared to similar balanced armature (BA) drivers in its category. In a similar vein, the E25ST001/D super tweeter excels in delivering excellent tonal quality while effectively extending treble frequencies up to 18kHz, making it audible. This super tweeter exhibits exceptional upper treble performance reminiscent of electrostatic (EST) drivers, yet with a smoother and more coherent tonal delivery.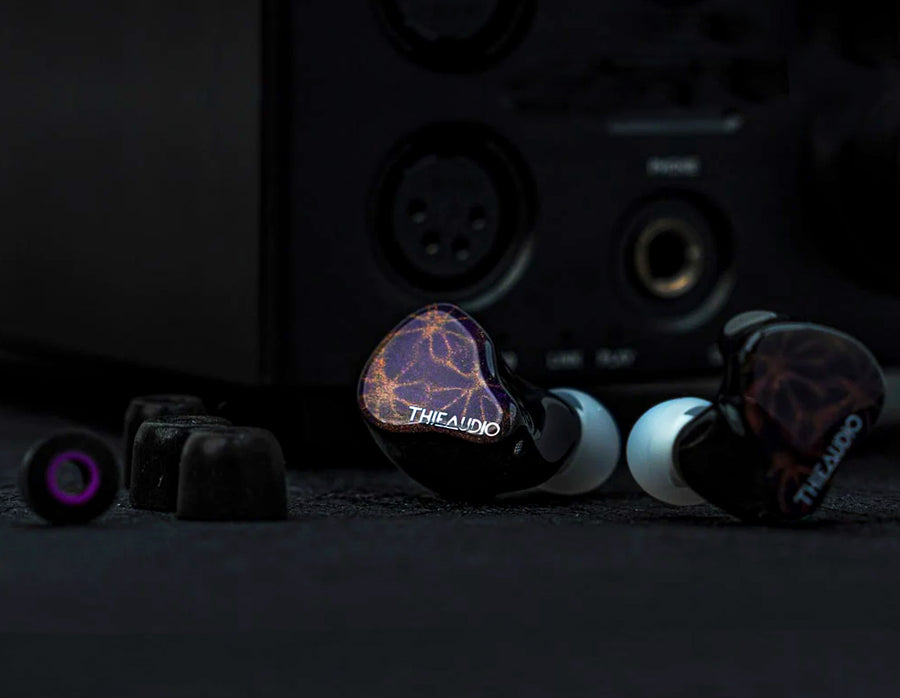 MEDICAL-RESIN 3D PRINTED SHELL
ThieAudio Hype 2 housing is constructed from 3D-printed medical-grade resin shells, which is safe on the skin and durable. Each faceplate of the Hype 2 is individually decorated and coated, presenting a truly bespoke experience.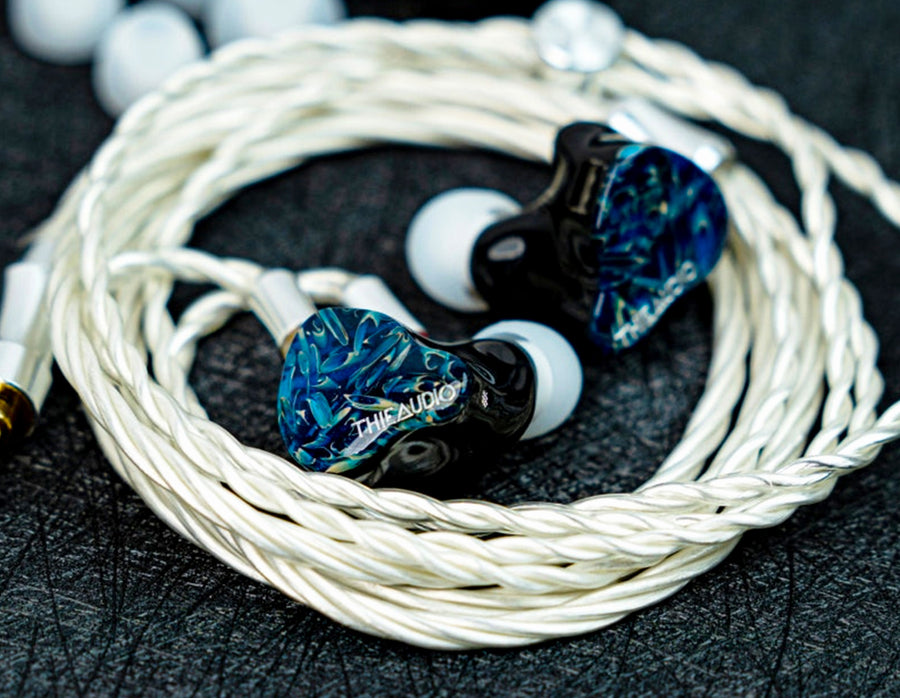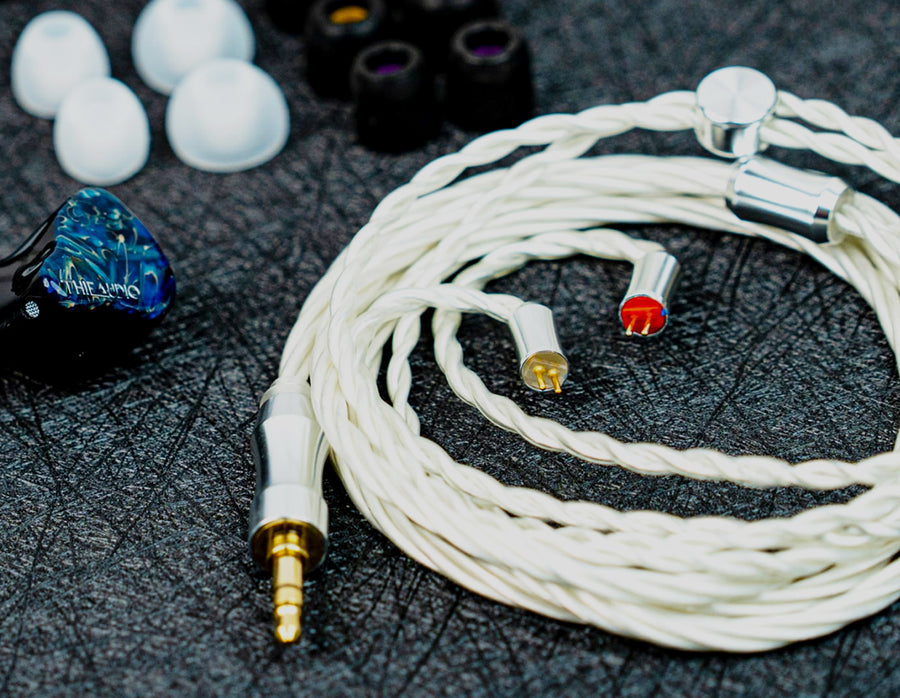 BALANCED TUNING
In line with THIEAUDIO's dedication to achieving a harmonious tonal profile, the Hype 2 features a timeless and highly regarded studio-monitor-like sound signature. It boasts a robust and impactful bass, courtesy of the IMPACT² technology, while maintaining precise control with a firm 200Hz bass shelf. Consequently, the midrange remains flat and impartial, faithfully mirroring the sound of studio monitors preferred by professional audio engineers. The treble is thoughtfully restrained across its entire spectrum, avoiding sharp peaks while also refraining from any significant dips, striking a delicate balance between revealing intricate details and ensuring an enjoyable listening experience. This overall tonal character will resonate with long-time THIEAUDIO enthusiasts familiar with their premium series, while newcomers will be introduced to the authentic essence of an in-ear monitor.
HIGH QUALITY STOCK CABLE
ThieAudio Hype 2 comes with high quality 5N, 26 AWG OCC Silver plated detachable cable. It adopts 0.78mm 2Pin connector and 3.5mm termination plug.
Product title
Vendor
Rs. 19.99 | Rs. 24.99
Product title
Vendor
Rs. 19.99 | Rs. 24.99
Product title
Vendor
Rs. 19.99 | Rs. 24.99
Product title
Vendor
Rs. 19.99 | Rs. 24.99