Shipping & Delivery
IMPORTANT: Expect parcel delivery in Southern States delays due to Michung storm.
Free Shipping on Prepaid Orders
Same day dispatch, if ordered before 2:00 PM.
Order Placed before 2:00 PM will be shipped within 24 hrs. (Except Sunday and Holidays)
EXTRA SAVINGS & Rewards
Earn upto 5% of order value
With GST invoice, save up to 28% on business purchases
RETURN POLICY
10 Days Replacement Policy
All products are covered by 10 Day Replacement Guarantee. This product is eligible for a free replacement, in case you receive a damaged, defective or different item. Please keep the product in its original condition with all accessories & packaging for a successful return. We may contact you to assess the damage or defect before issuing a replacement. Accessories like cables and eartips are not backed up the manufacturer's warranty.

Please note that physical damage cases need to be brought to our notice within 24 hours.

WARRANTY
1 Year Manufacturer's Warranty
Experience a rich and Smooth Sound With the Ultimate Crimson
Brand Name
Symphonium Audio
Product Name
Symphonium Audio IEM
Drivers
Custom Tuned True 4-Way Crossover with FLAT Technology
Frequency Response
10Hz - 24kHz, ± 2 dB
Senstivity
106dB/Vrms @ 1 kHz
Impedance
6.05 Ohms @ 1 kHz
Socket
Spring Loaded 0.78mm 2Pin
Cable
26 AWG Pure OCC Copper Litz (8 Wire Option Available)
Cable Impedance
0.12 Ohms (3.5mm), 0.12 Ohms (4.4mm) @ 1kHz (8-Wire)
What will you get
1x Symphonium Audio Crimson IEM
1x Detachable Cable (3.5mm & 4.4mm Plugs)
1 YEAR WARRANTY
Don't worry, Symphonium Audio Crimson IEM comes with a 1 Year warranty against manufacturing defects. We guarantee that every product on Concept Kart is genuine and backed by the Manufacturer's warranty.
Read more about Concept Kart's warranty policy.
FREE SHIPPING ON ALL PREPAID ORDERS
We usually ship orders on same day if ordered before 2 pm or within 24 hours if ordered later (except on holidays/sunday, where processing times may be higher) from one of our domestic warehouses based out of Delhi. It normally takes around 1 to 5 business days for delivery. We use premium service partners such as Blue dart, DTDC and Delivery for faster and reliable service. A tracking number will be provided upon shipment.
In very rare cases when order is not received after 10 business days of shipment (extended by number of days when the govt. Restricts movement of goods due to factors such as coronavirus pandemic), please contact us and we will provide you a support.
FOUR HIGH PERFORMANCE BA DRIVERS WITH 4 WAY CROSSOVER
Symphonium Audio Crimson adopts a multi-BA architecture with four high-performance balanced armature drivers on each side for exceptional midrange and treble performance. The drivers are carefully chosen and placed inside the driver cavity for excellent sound reproduction. The drivers are arranged in a 4-way frequency crossover for crystal clear sound reproduction.
FLAT+ PHAT TECHNOLOGIES
The Crimson features a powerful combination of cutting-edge technology, bringing together the best of both PHAT and FLAT advancements. With PHAT technology at its core, the Crimson guarantees the avoidance of unnecessary frequency inversions and phase cancellations, ensuring a seamless and accurate audio reproduction. Complementing this, FLAT technology safeguards against impedance issues, maintaining low impedance and offering immunity from impedance mismatch challenges. The Crimson is well-equipped to handle any audio demands, providing a robust and versatile listening experience.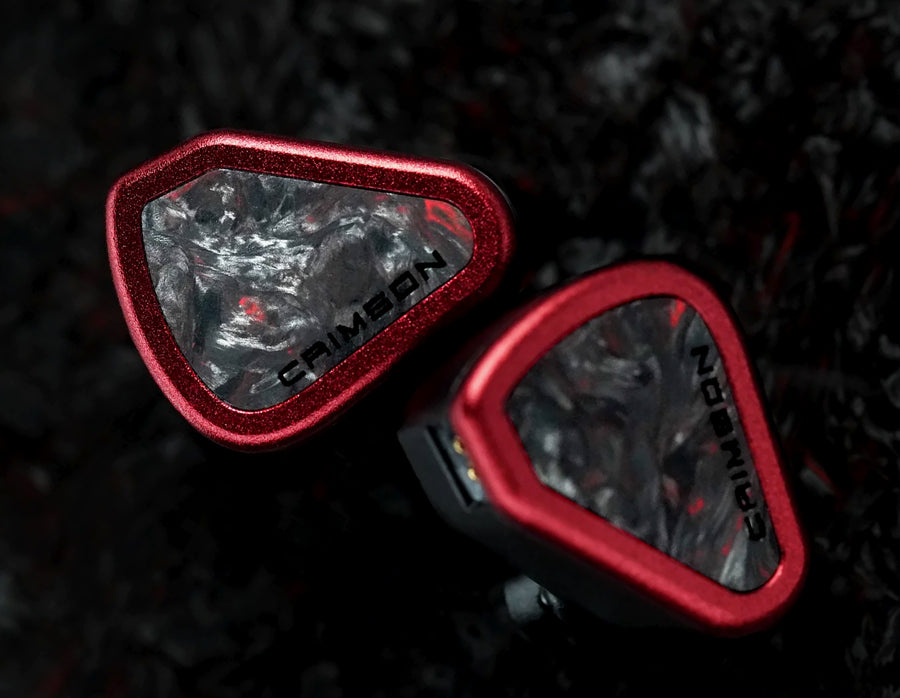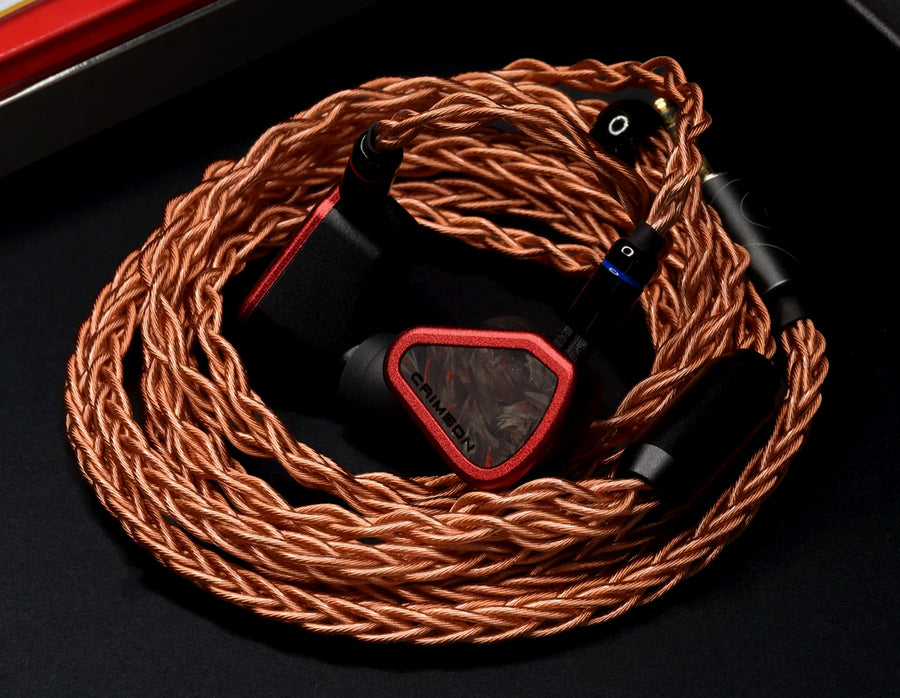 OPTIMIZED COMFORT AND DURABILITY IN CRIMSON'S SHELL DESIGN
The Crimson's shell is crafted with user comfort in mind, featuring feedback from the community. The carefully refined design ensures a snug fit for smaller ears, prioritizing ergonomic comfort. Constructed from high-quality T6 heat-treated AL6061 Aluminum alloy, the crimson guarantees both durability and long-lasting performance.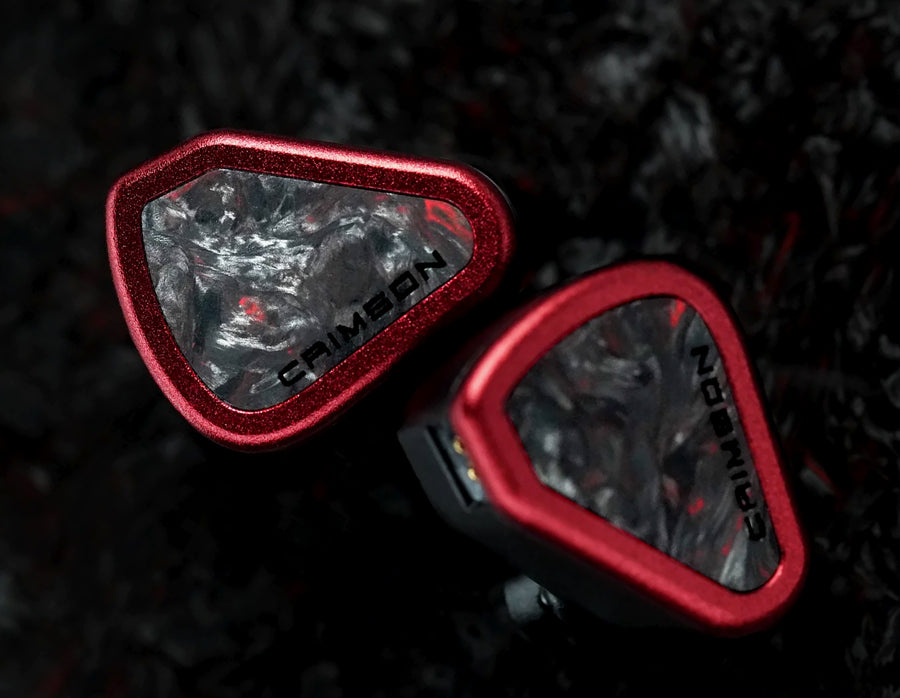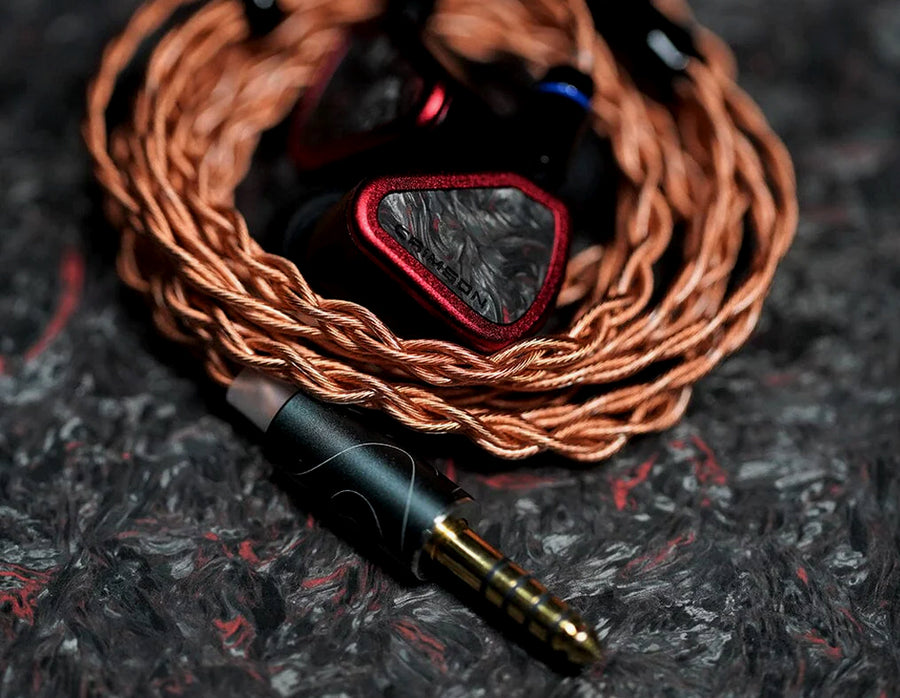 PREMIUM FORGED CARBON FACEPLATE
The Crimson IEMs are fancy earphones that look really cool. They have a special red color and a super fancy faceplate made from high-quality materials used in expensive jewelry, watches, and luxury cars. The faceplate is unique for each pair, so no two sets are exactly the same. This makes each pair special and exclusive. The design of the crimson earphones is all about showing off a high status and excellent quality, making them stand out and look unique.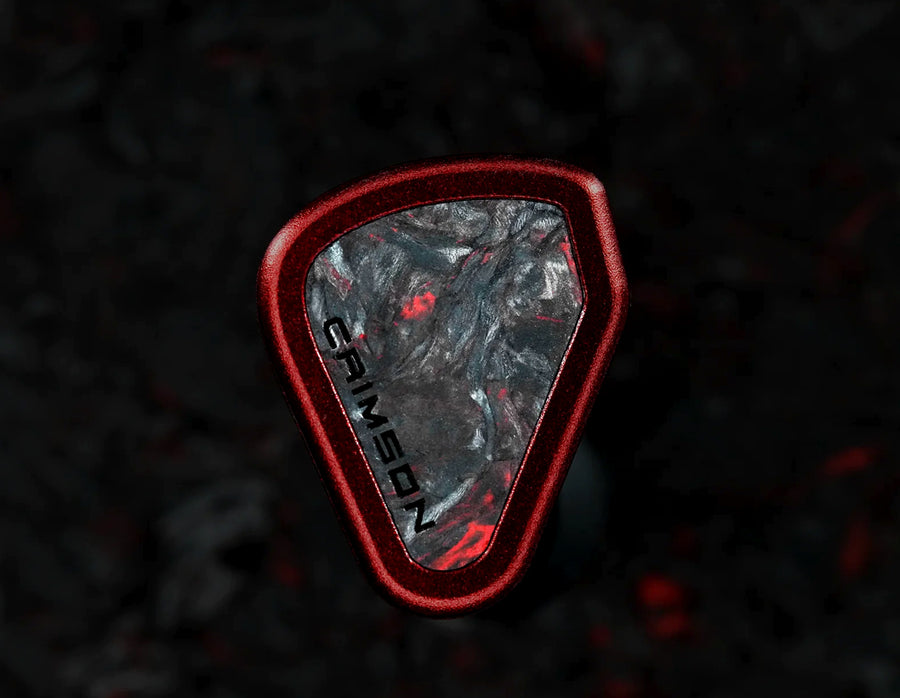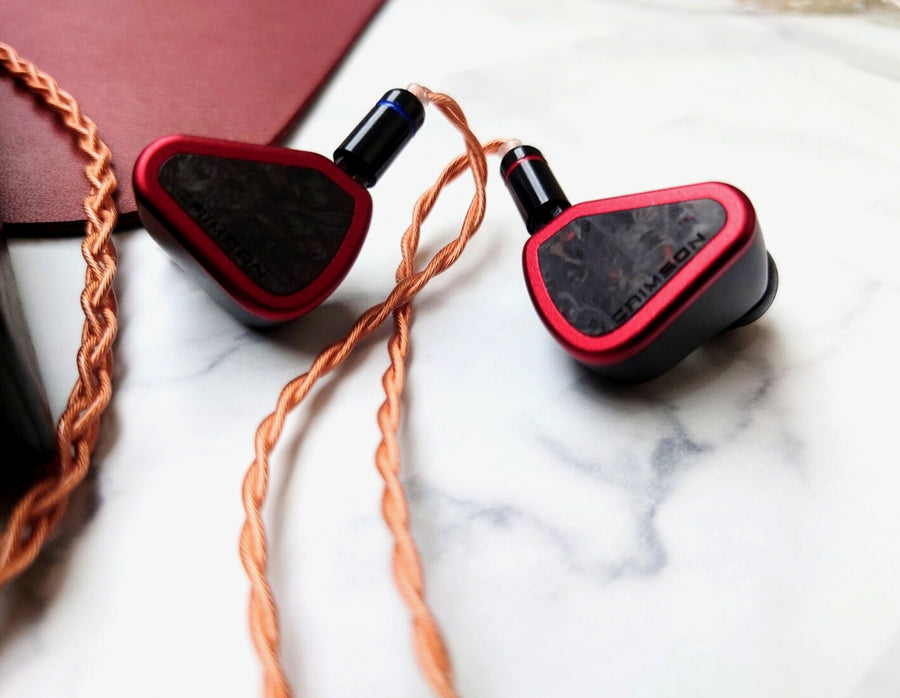 EXCLUSIVE ALTALUNE 8 WIRE NOVARON CABLE
The Crimson Earphone is equipped with a distinctive Altalune Audio Novaron 26AWG Type 2 Litz OCC copper cable, exclusively tailored for this Symphonium Crimson variant. This specialized cable is designed to harmonize seamlessly with the unique characteristics of the Crimson, enhancing the overall audio experience. This cable comes with super low impedance OE interchangeable plugs with both 3.5mm and 4.4mm version heads, allowing for compatibility with a myriad of source devices on top of offering futureproof flexibility.
Add a heading
Add content using the options to the left
Product title
Vendor
₹ 19.99 | ₹ 24.99
Product title
Vendor
₹ 19.99 | ₹ 24.99
Product title
Vendor
₹ 19.99 | ₹ 24.99
Product title
Vendor
₹ 19.99 | ₹ 24.99
<! -- Mezereon Configuration -->