Dynamic Coil Unit
10mm dual magnetic circuit dual cavity ceramic carbon nano piezoelectric horn
Frequency Response
20-20Khz
Cable
4 Core Single Crystal Copper Silver Plated
What will you get
1x EPZ Q5 IEM
1x Detachable Cable
6x Pair Eartips
1x Earphone Pouch
1x Earphone Pouch
1 YEAR WARRANTY
Don't worry, EPZ - Q5 IEM comes with a 1 Year warranty against manufacturing defects. We guarantee that every product on Concept Kart is genuine and backed by the Manufacturer's warranty.
Read more about Concept Kart's warranty policy.
FREE SHIPPING ON ALL PREPAID ORDERS
We usually ship orders on same day if ordered before 2 pm or within 24 hours if ordered later (except on holidays/sunday, where processing times may be higher) from one of our domestic warehouses based out of Delhi. It normally takes around 1 to 5 business days for delivery. We use premium service partners such as Blue dart, DTDC and Delivery for faster and reliable service. A tracking number will be provided upon shipment.
In very rare cases when order is not received after 10 business days of shipment (extended by number of days when the govt. Restricts movement of goods due to factors such as coronavirus pandemic), please contact us and we will provide you a refund.
SPECIALLY DEVELOPED DUAL MAGNETIC & DUAL CAVITY DYNAMIC DRIVER
EPZ Q5 adopts a specially developed 10mm dynamic driver unit that features a dual-magnetic circuit and dual-cavity design. This dual-magnetic system of Q5 provides both internal and external magnetic circuits. They are made up of high-quality Carbon-Nano composite (CNT) diaphragm. The dual-Cavity design manages the air-pressure buildup inside the cavity and helps the pair to produce a clean sound with wide extensions and lower distortion.
3D PRINTED RESIN SHELLS
The earpieces in Q5 are made with high precision 3D printing techniques to provide an ergonomic design and lightweight structure to them. They are made up of skin-friendly resin material. The fit with these earpieces is very comfortable, users won't even notice them even after long music sessions.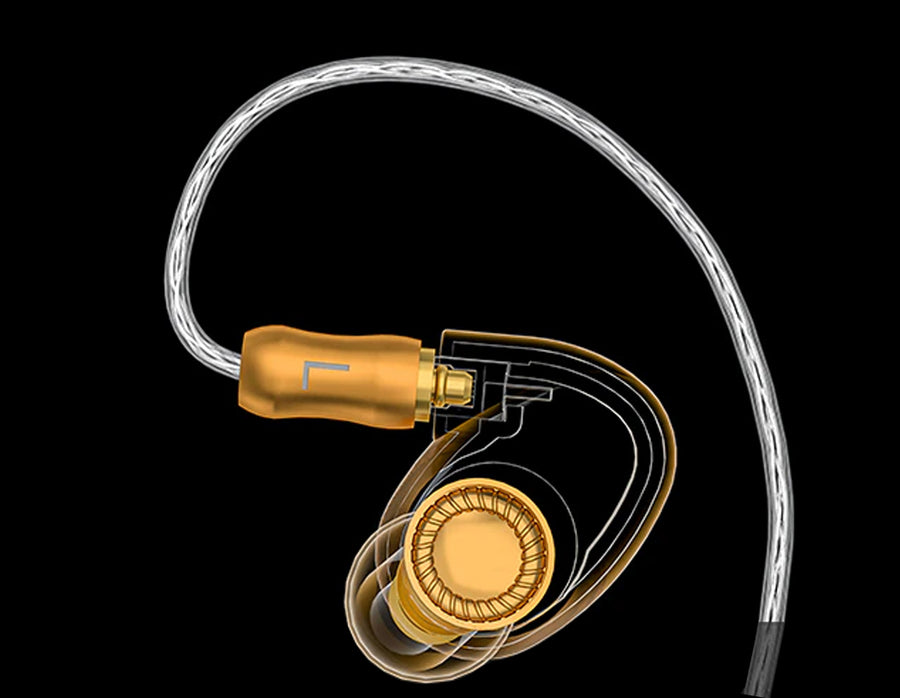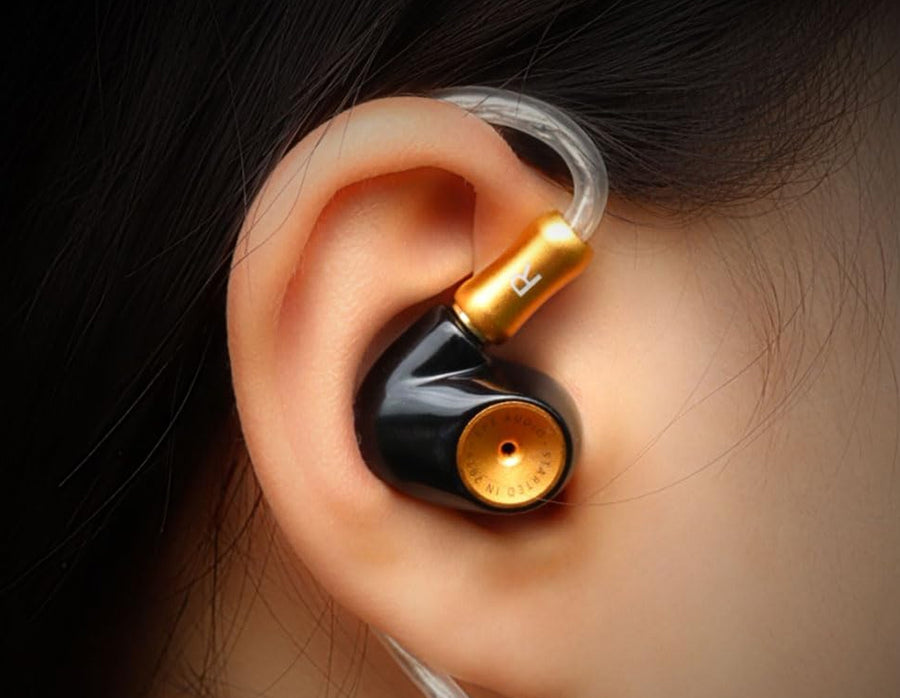 EXPERIENCE THE ULTIMATE CLARITY IN VOCALS
Experience the world of high-resolution music, where our IEMs deliver pure vocals, powerful sound fields, and exceptional clarity, perfect for genres like pop, rock, and big band. Immerse yourself in the finest details and emotions of every note, whether it's passionate pop, electrifying rock, or grandiose big band music, and enjoy a professional-grade sound quality experience.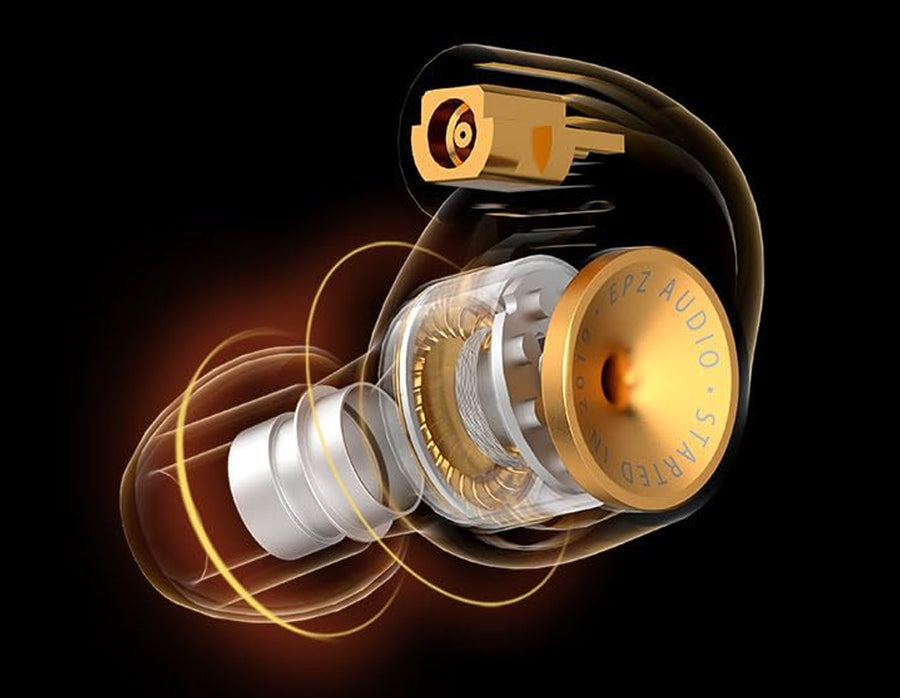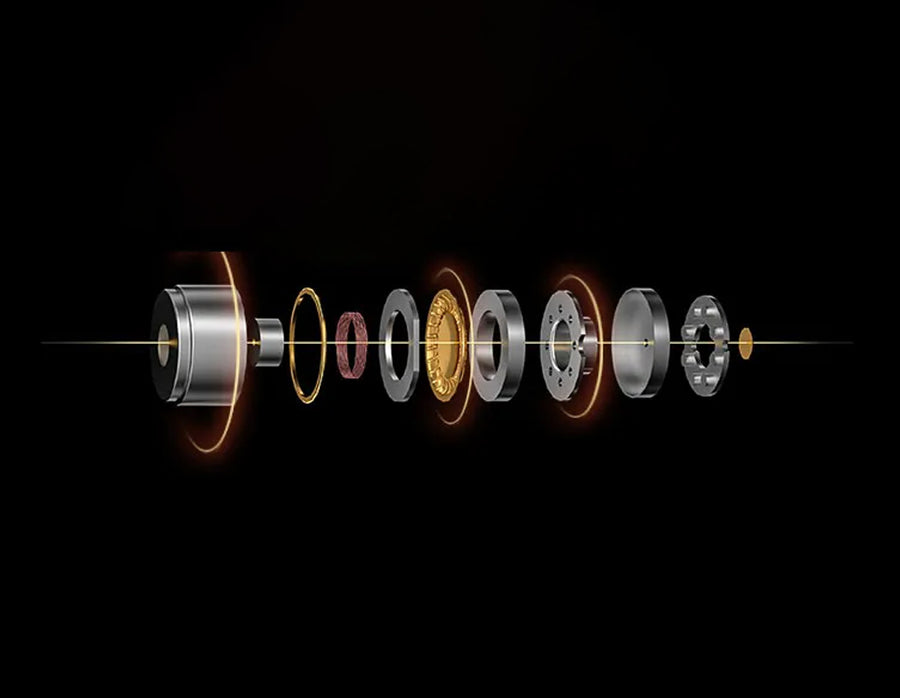 ULTIMATE COMPANION FOR IMMERSIVE GAMING AND MUSIC
A versatile performer in both gaming and music, our focus is on delivering a powerful soundstage and exceptional high resolution. Immerse yourself in the nuances of music as if it surrounds you completely. With low distortion and precise spatial positioning, gaming becomes an electrifying experience. Whether you're diving into the world of music or immersing yourself in games, expect the most authentic and lifelike sound. Let Q5 be your trusted companion for both gaming and music, where passion and emotion come to life.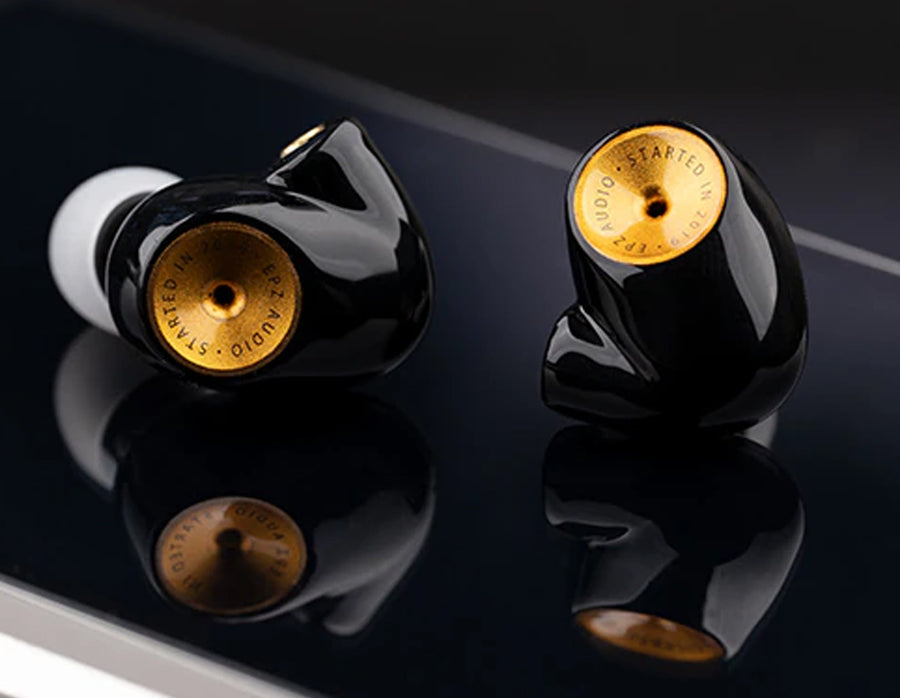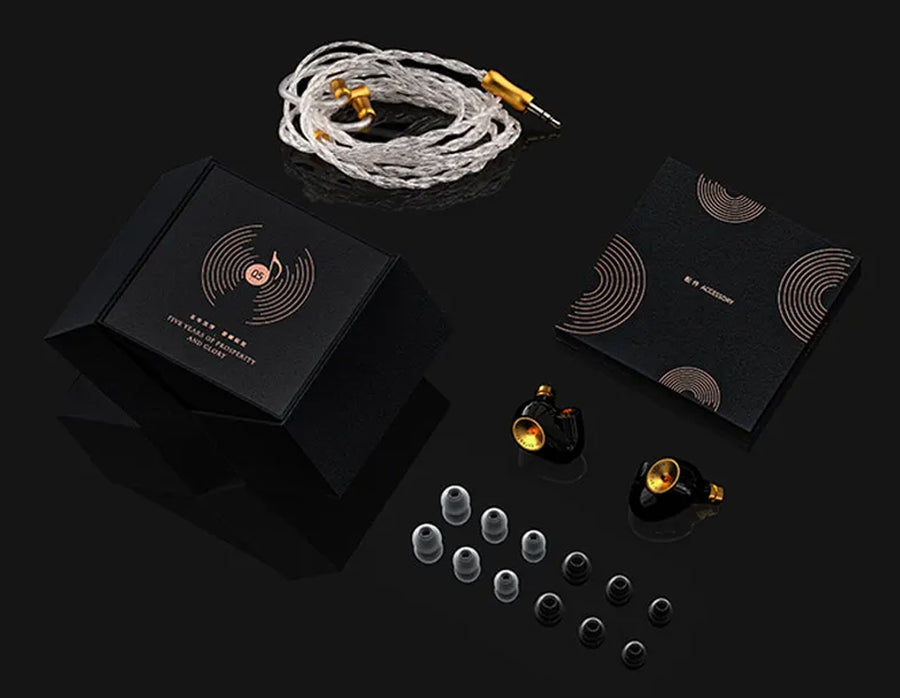 HIGH-QUALITY SILVER-PLATED CABLE
EPZ Q5 comes with high-quality silver-plated cable to ensure the purity and stability of the sound quality, bringing you a delicate and moving music experience. It adopts MMCX Connector and 3.5mm termination plug.
Product title
Vendor
Rs. 19.99 | Rs. 24.99
Product title
Vendor
Rs. 19.99 | Rs. 24.99
Product title
Vendor
Rs. 19.99 | Rs. 24.99
Product title
Vendor
Rs. 19.99 | Rs. 24.99