Improve Your Auditory Journey with EPZ Q1
Unit
13mm Titanium plated composite Diaphragm
Cavity
Skin Friendly Resin 3D Printed
Frequency Response
20-20000Hz
Cable
Copper Plating Silver
What will you get
1x EPZ Q1 IEM
1x Detachable Cable
6x Pair Eartips
1x Earphone Pouch
1 YEAR WARRANTY
Don't worry, EPZ Q1 IEM comes with a 1 Year warranty against manufacturing defects. We guarantee that every product on Concept Kart is genuine and backed by the Manufacturer's warranty.
Read more about Concept Kart's warranty policy.
FREE SHIPPING ON ALL PREPAID ORDERS
We usually ship orders on same day if ordered before 2 pm or within 24 hours if ordered later (except on holidays/sunday, where processing times may be higher) from one of our domestic warehouses based out of Delhi. It normally takes around 1 to 5 business days for delivery. We use premium service partners such as Blue dart, DTDC and Delivery for faster and reliable service. A tracking number will be provided upon shipment.
In very rare cases when order is not received after 10 business days of shipment (extended by number of days when the govt. Restricts movement of goods due to factors such as coronavirus pandemic), please contact us and we will provide you a refund.
POWERFUL 13MM DYNAMIC DRIVER
EPZ Q1 is equipped with a powerful 13mm titanium-coated diaphragm to deliver a smooth and natural full-frequency response. The diaphragm, constructed from a multi-layer composite material combining PU and titanium film, adds a layer of depth and clarity to the sound, with a natural and clean low-end and an expansive soundstage. With a 32-ohm impedance and high sensitivity design, Q1 delivers a consistently exceptional audio experience across various frequency ranges, emphasizing both dynamic range and intricate details in the sound.
PRECISE DESIGNED 3D PRINTED ACOUSTIC CAVITIES
EPZ Q1 features specially designed 3D printed acoustic cavities. The shells are crafted using a high-precision process achieving a premium finish with an ergonomic shape that contributes to achieving a good fit for the users. EPZ adopts high-quality medical photosensitive Resin material to craft ergonomic and lightweight shells. The entire cavity is printed using 3D printing technology including the ear nozzle.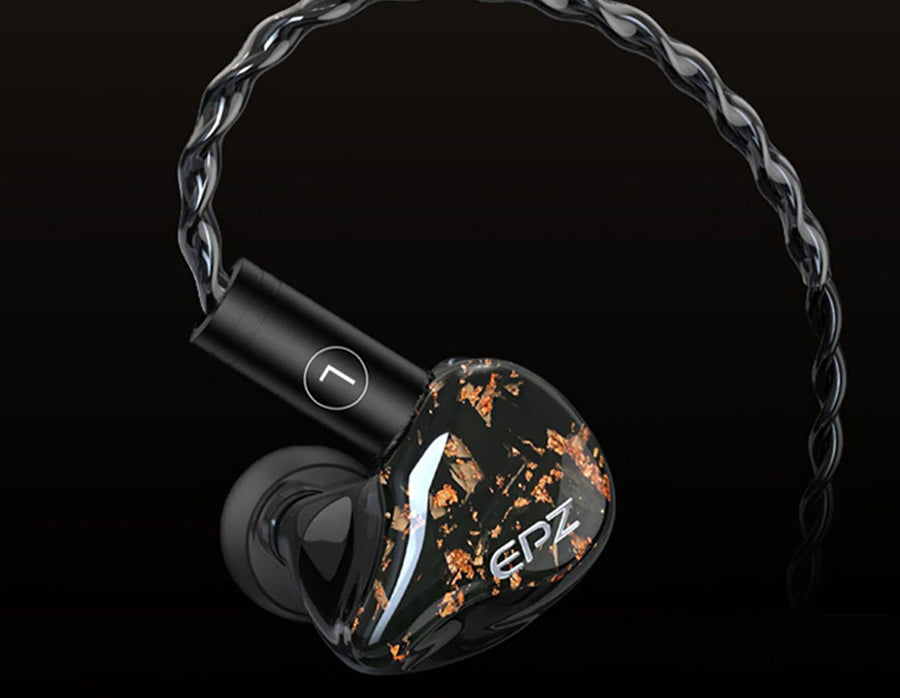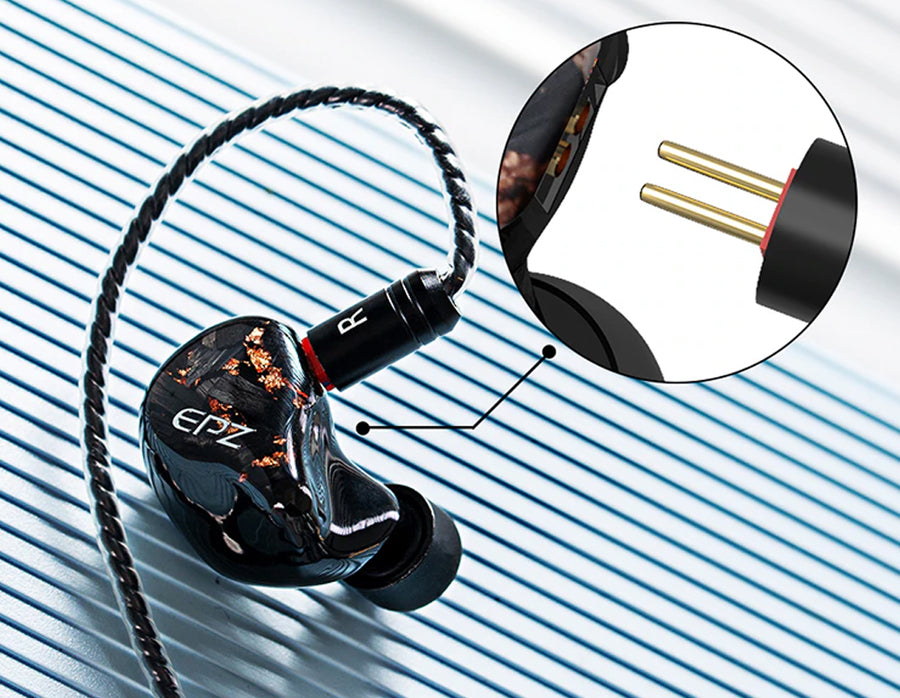 CARBON FIBER GOLD FACE PANELS
The EPZ Q1 features a staggered three-dimensional texture that seamlessly blends the refinement of gold foil with the sophistication of carbon fiber, resulting in a visually harmonious and complementary effect.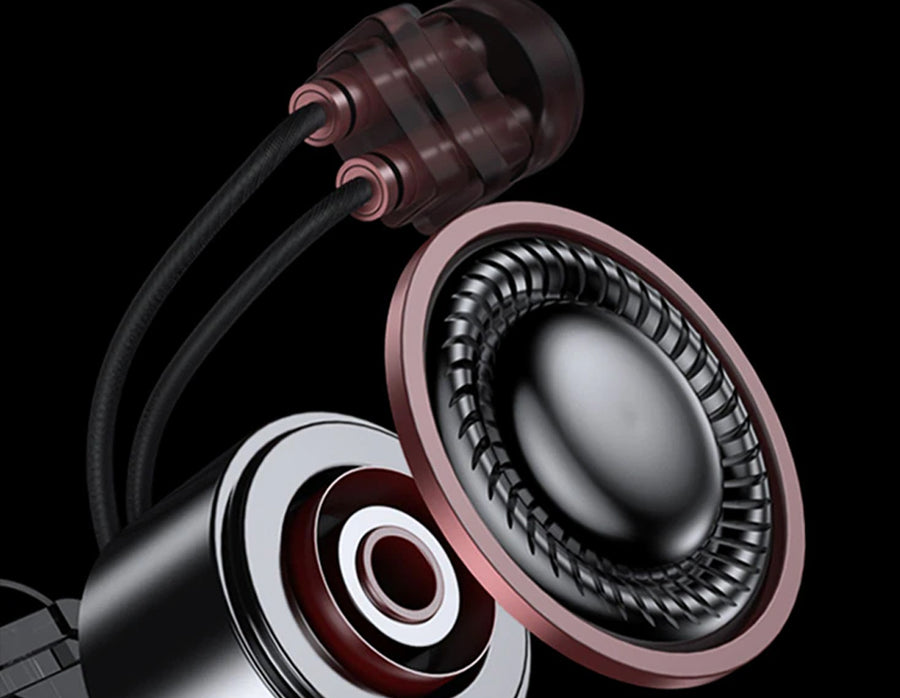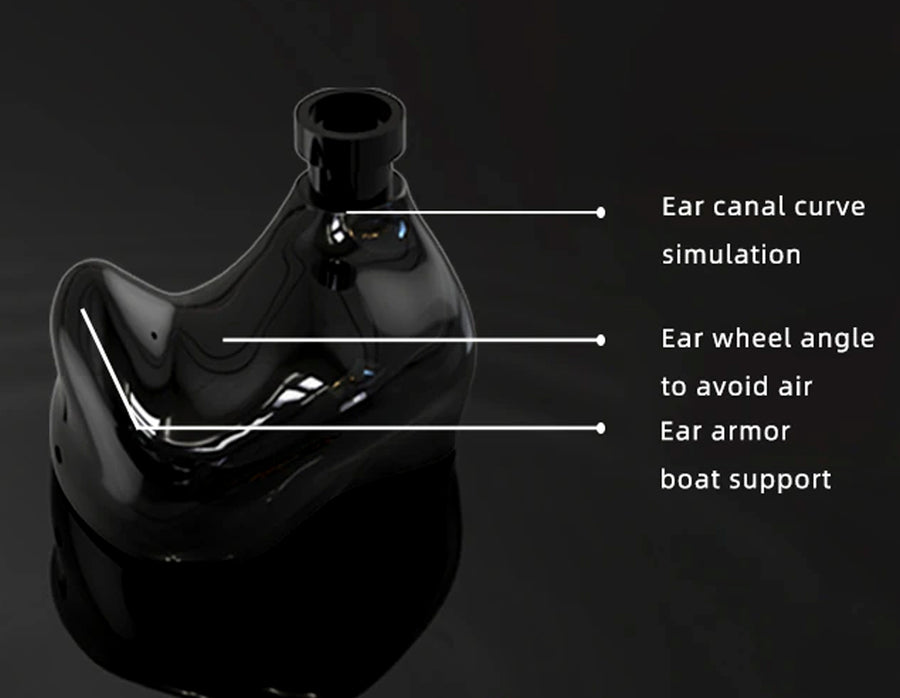 HIGH PURITY 4 CORE SILVER PLATED CABLE
EPZ Q1 Comes with high quality braided 5N high-purity single crystal copper cable to fully guarantee signal transmission and use 4 cores at the same time. It adopts 0.78mm 2 Pin Connector and a 3.5mm termination plug.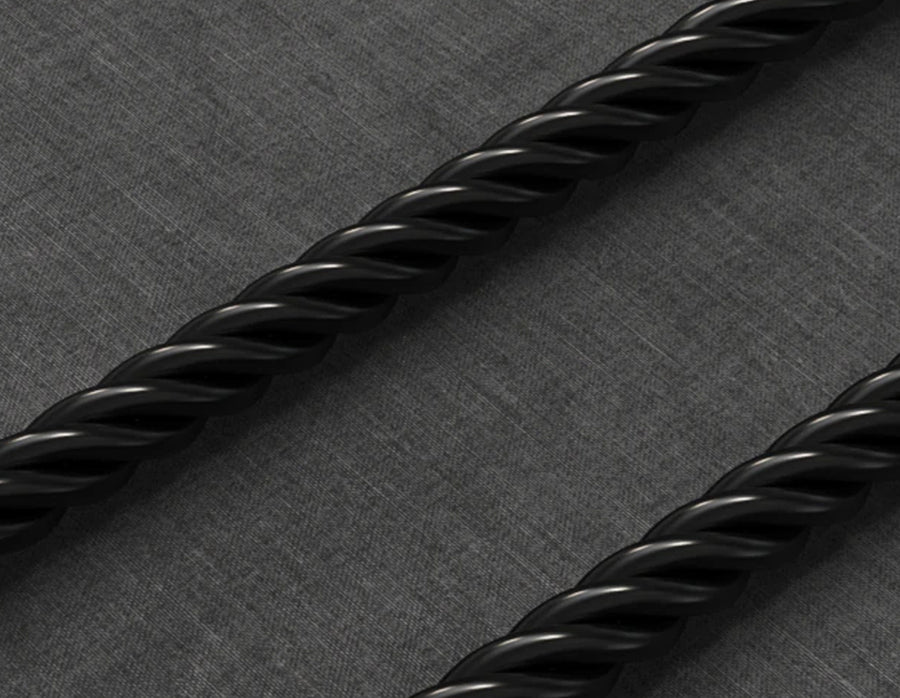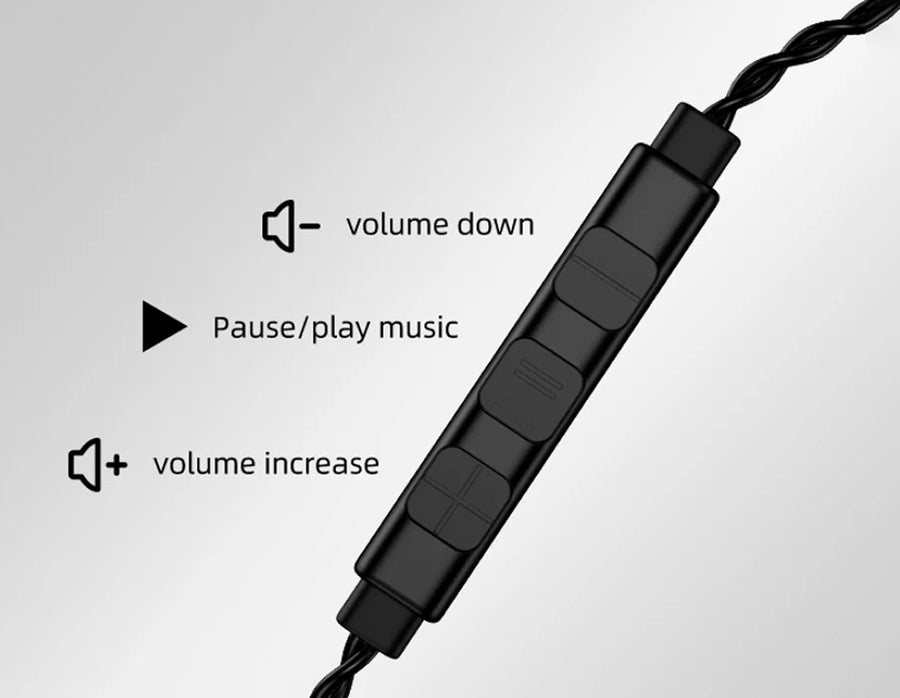 LIGHTWEIGHT & ERGONOMIC DESIGN
In order to achieve a comfortable wearing experience with the Q1, EPZ has designed the pair in an ergonomic shape. It gives a super comfy fit that will instantly improve your listening experience with the pair.
Product title
Vendor
Rs. 19.99 | Rs. 24.99
Product title
Vendor
Rs. 19.99 | Rs. 24.99
Product title
Vendor
Rs. 19.99 | Rs. 24.99
Product title
Vendor
Rs. 19.99 | Rs. 24.99