Shipping & Delivery
Heavy rain and flood like situations may cause delays
Free Shipping on Prepaid Orders
Same day dispatch, if ordered before 2:00 PM.
Order Placed before 2:00 PM will be shipped within 24 hrs. (Except Sunday and Holidays)
Cash on Delivery Available
Cash on delivery applicable for order under ₹ 15000
EXTRA SAVINGS & Rewards
Earn upto 5% of order value
With GST invoice, save up to 28% on business purchases
RETURN POLICY
10 Days Replacement Policy
All products are covered by 10 Day Replacement Guarantee. This product is eligible for a free replacement, in case you receive a damaged, defective or different item. Please keep the product in its original condition with all accessories & packaging for a successful return. We may contact you to assess the damage or defect before issuing a replacement. Accessories like cables and eartips are not backed up the manufacturer's warranty.

Please note that physical damage cases need to be brought to our notice within 24 hours.

WARRANTY
1 Year Manufacturer's Warranty
Enhance Your Audio Encounter with ND DTS earbuds
Sensitivity
117dB/rms(@1KHz)
Plug Type
3.5mm Gold Plated
What will you get
1x ND-DTS Wired Earbuds
1x 2 Pin 0.75mm Cable
2x Pair of Ear-foam
1x User Manual
1 YEAR WARRANTY
Don't worry, ND – DTS Wired Earbuds comes with a 1 Year warranty against manufacturing defects. We guarantee that every product on Concept Kart is genuine and backed by the Manufacturer's warranty.
Read more about Concept Kart's warranty policy.
FREE SHIPPING ON ALL PREPAID ORDERS
We usually ship orders on same day if ordered before 2 pm or within 24 hours if ordered later (except on holidays/sunday, where processing times may be higher) from one of our domestic warehouses based out of Delhi. It normally takes around 1 to 5 business days for delivery. We use premium service partners such as Blue dart, DTDC and Delivery for faster and reliable service. A tracking number will be provided upon shipment.
In very rare cases when order is not received after 10 business days of shipment (extended by number of days when the govt. Restricts movement of goods due to factors such as coronavirus pandemic), please contact us and we will provide you a support.
HIGH PERFORMANCE 14.2MM DYNAMIC DRIVER
ND DTS features a 14.2mm dynamic driver for consistent audio, punchier bass, and an immersive soundstage. The larger driver minimizes distortion, ensuring crystal vocals and clearer sound with balanced reproduction across frequencies. Perfect for bass enthusiasts and genres like electronic or hip-hop music.
LCP COMPOSITE DIAPHRAGM
The ND-DTS earbuds utilizes Liquid Chrystal high-polymer composite diaphragm, performs incredible with low total harmonic distortions across the entire frequency band. The LCP driver represents the next advancement in dynamic driver technology, ensuring optimal audio resolution and balanced tonal reproduction, which contribute to better audio performance.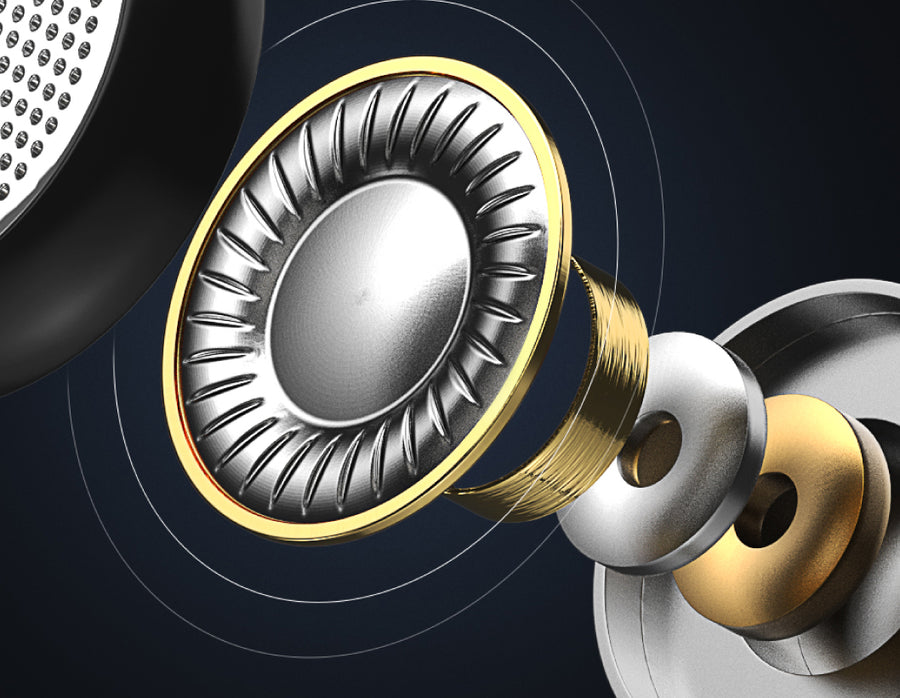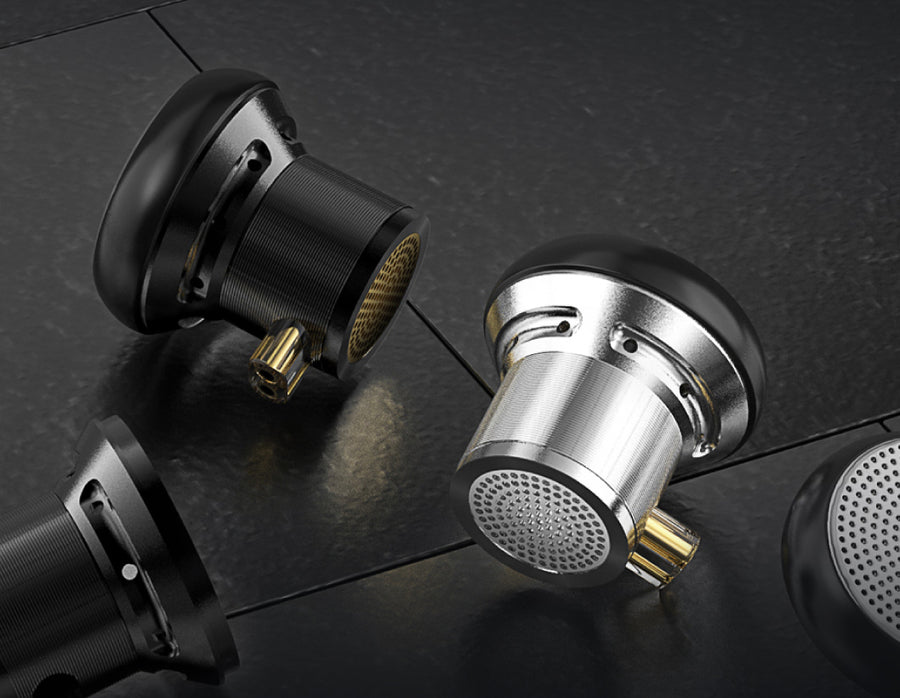 IN-LINE MICROPHONE & REMOTE:
The earbuds are equipped with an in-line microphone, ensuring superior voice clarity for phone calls and voice recordings. Additionally, the in-line remote control, conveniently, enables easy adjustment of volume, music playback, and call management without the need to interact directly with your phone or music player.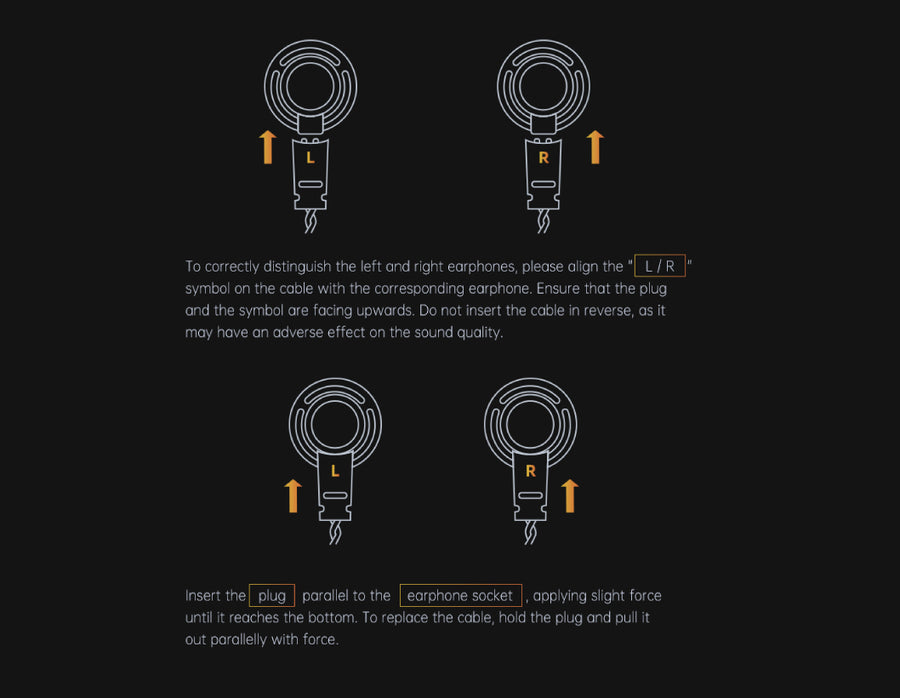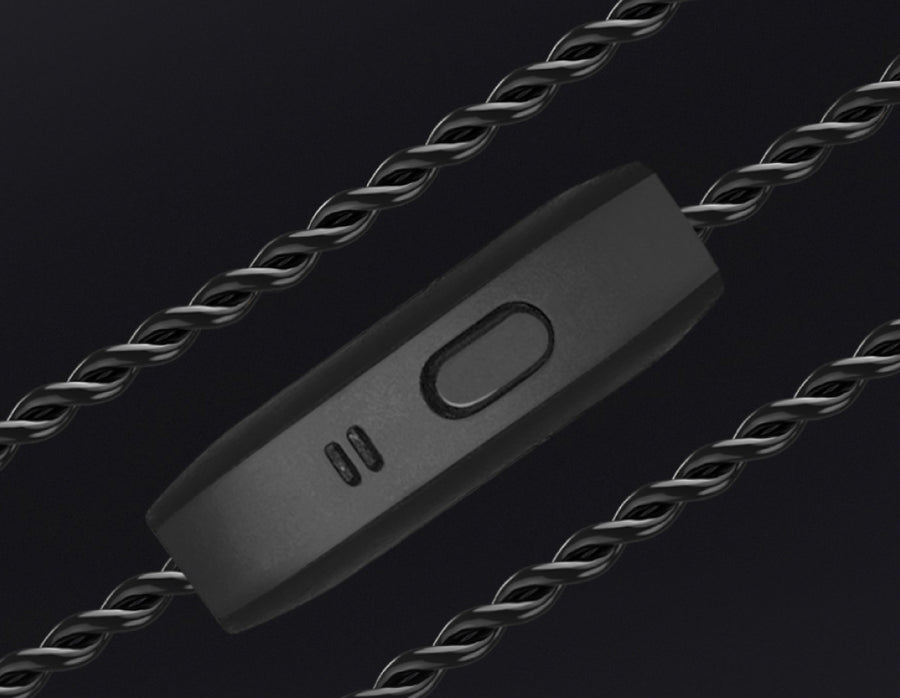 WARM AND DELICATE SOUND SIGNATURE
"Sound signature" refers to the overall tonal characteristics of the earphones. "Warm and delicate" suggests that the earphones are likely to have a pleasing, slightly bass-emphasized sound with smooth and detailed treble.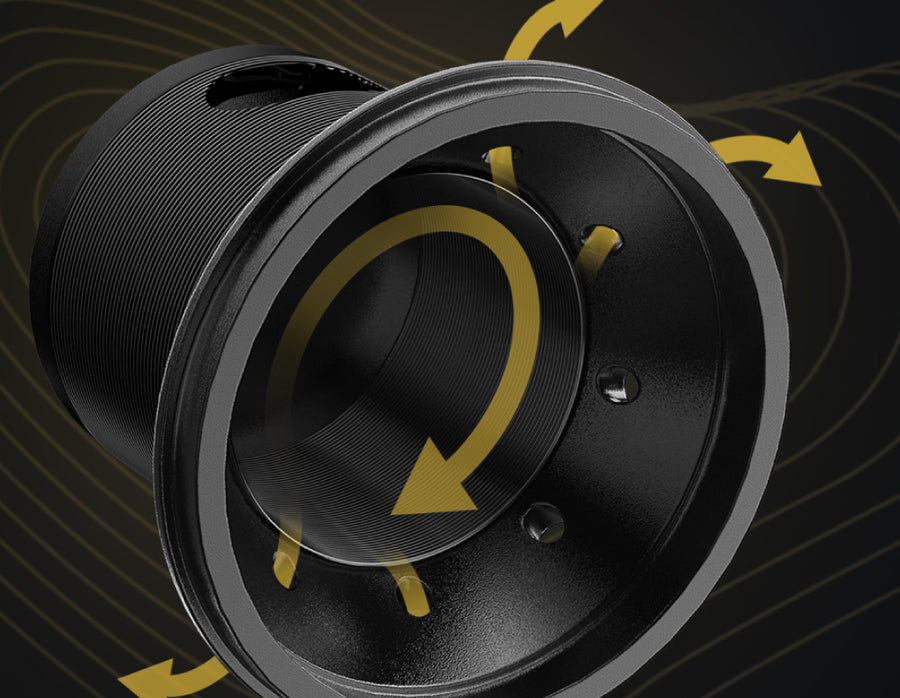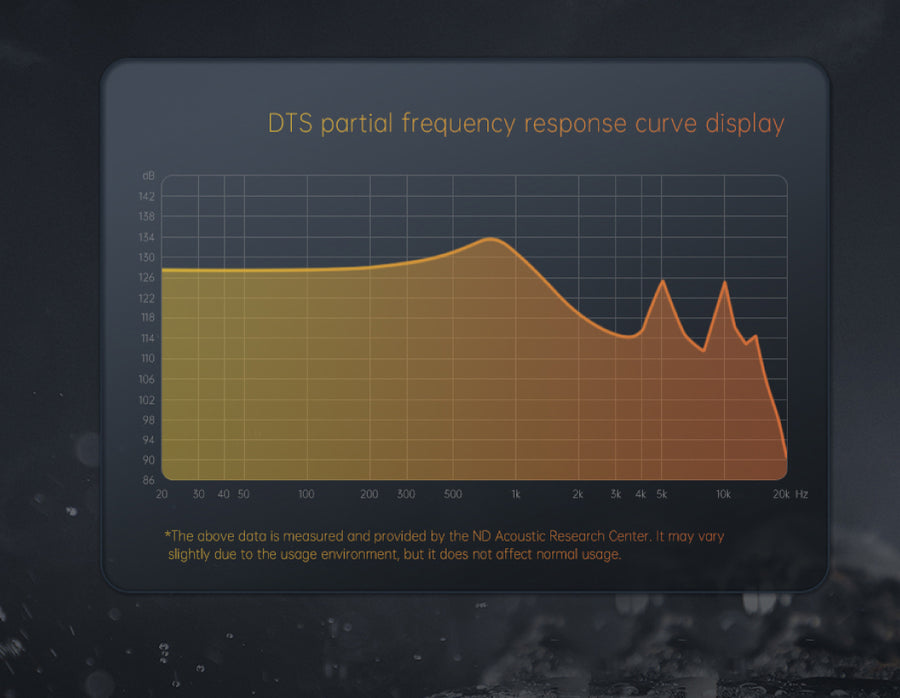 LITZ STRUCTURE DETACHABLE CABLE
The earphones cable uses a litz structure winding technique, improving signal transmission. It features a detachable cable with a 2-pin 0.75mm connector and a gold plated 3.5mm audio jack, ensuring reliability and potentially enhanced audio quality. This design not only allows for effortless cable replacement and upgrades but also ensures a dependable and secure connection with the 2-pin connector.
LIGHTWEIGHT & ERGONOMIC DESIGN
The earphones are designed with a lightweight metal housing, which should make them comfortable to wear for extended periods. With plug-and-play functionality, Earphone can be effortlessly used anytime and anywhere, offering unmatched portability and comfort. lightweight and convenient companion ideal for leisure, travel, and driving.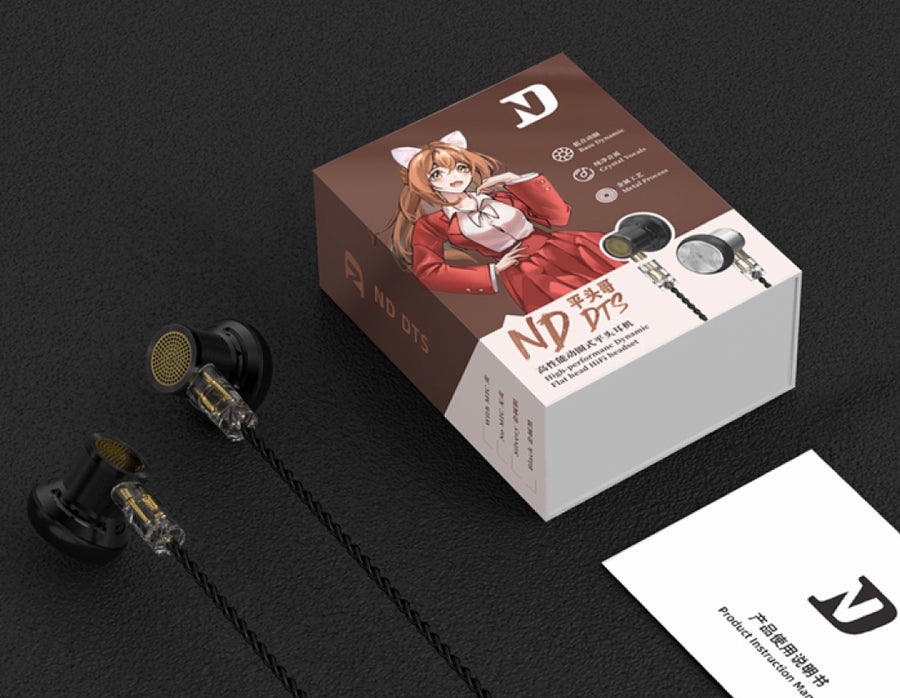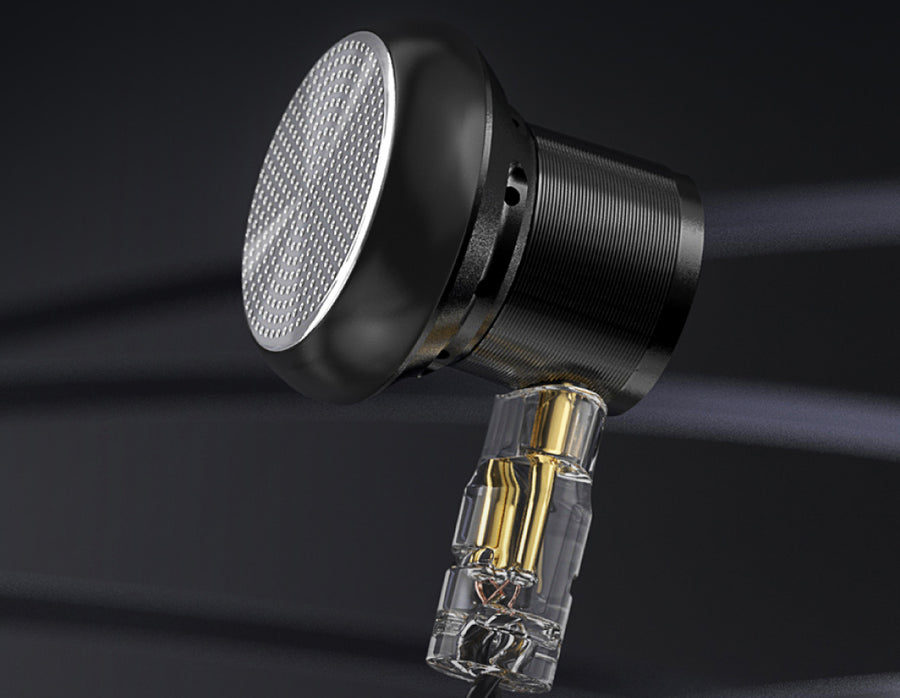 Add a heading
Add content using the options to the left
Shape of earbud not fit in ear properly.
Product title
Vendor
₹ 19.99 | ₹ 24.99
Product title
Vendor
₹ 19.99 | ₹ 24.99
Product title
Vendor
₹ 19.99 | ₹ 24.99
Product title
Vendor
₹ 19.99 | ₹ 24.99
<! -- Mezereon Configuration -->