Shipping & Delivery
Heavy rain and flood like situations may cause delays
Free Shipping on Prepaid Orders
Same day dispatch, if ordered before 2:00 PM.
Order Placed before 2:00 PM will be shipped within 24 hrs. (Except Sunday and Holidays)
Cash on Delivery Available
Cash on delivery applicable for order under ₹ 15000
EXTRA SAVINGS & Rewards
Earn upto 5% of order value
With GST invoice, save up to 28% on business purchases
RETURN POLICY
10 Days Replacement Policy
All products are covered by 10 Day Replacement Guarantee. This product is eligible for a free replacement, in case you receive a damaged, defective or different item. Please keep the product in its original condition with all accessories & packaging for a successful return. We may contact you to assess the damage or defect before issuing a replacement. Accessories like cables and eartips are not backed up the manufacturer's warranty.

Please note that physical damage cases need to be brought to our notice within 24 hours.

The Perfect Blend of Style, Comfort, And Functionality for All Your Travels
Item Type
Smart Backpacks
Interior
Laptop Interlayer, Pockets for laptops, phone, pens, wallets and more
Handle/Strap Type
Soft Handle
Material
Leather (waterproof and wear-resistant high quality)
Lining Material
Polyester
What will you get
1x BANGE Backpack
FREE SHIPPING ON ALL PREPAID ORDERS
We usually ship orders on same day if ordered before 2 pm or within 24 hours if ordered later (except on holidays/sunday, where processing times may be higher) from one of our domestic warehouses based out of Delhi. It normally takes around 1 to 5 business days for delivery. We use premium service partners such as Blue dart, DTDC and Delivery for faster and reliable service. A tracking number will be provided upon shipment.
In very rare cases when order is not received after 10 business days of shipment (extended by number of days when the govt. Restricts movement of goods due to factors such as coronavirus pandemic), please contact us and we will provide you a support.
LARGE CAPACITY LAPTOP BACKPACK
This backpack measures 30x16x47cm and has a capacity of 20L to 35L. It is designed to fit for 15.6-inch laptop. The backpack comes with a range of functional pockets, including mesh pockets, wet and dry separation pockets, side pockets, and long pockets that can accommodate water bottles and umbrellas. These multiple compartments make it convenient to organize and store your belongings efficiently.
DUAL PORT EXTERNAL CHARGING
The backpack comes with a built-in Type-C & USB Port external charging port. This allows you to conveniently charge your electronic devices, such as smartphones or tablets, while on the move. You can connect a power bank inside the bag and charge your devices without having to open the backpack. (The package includes a USB & Type-C cable, but the user is required to provide their own power bank.)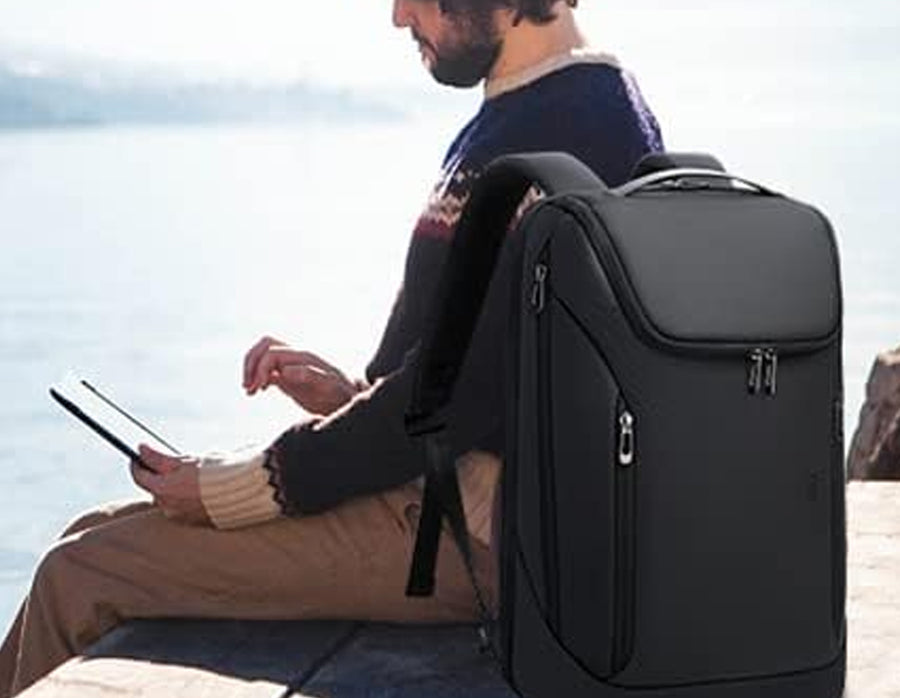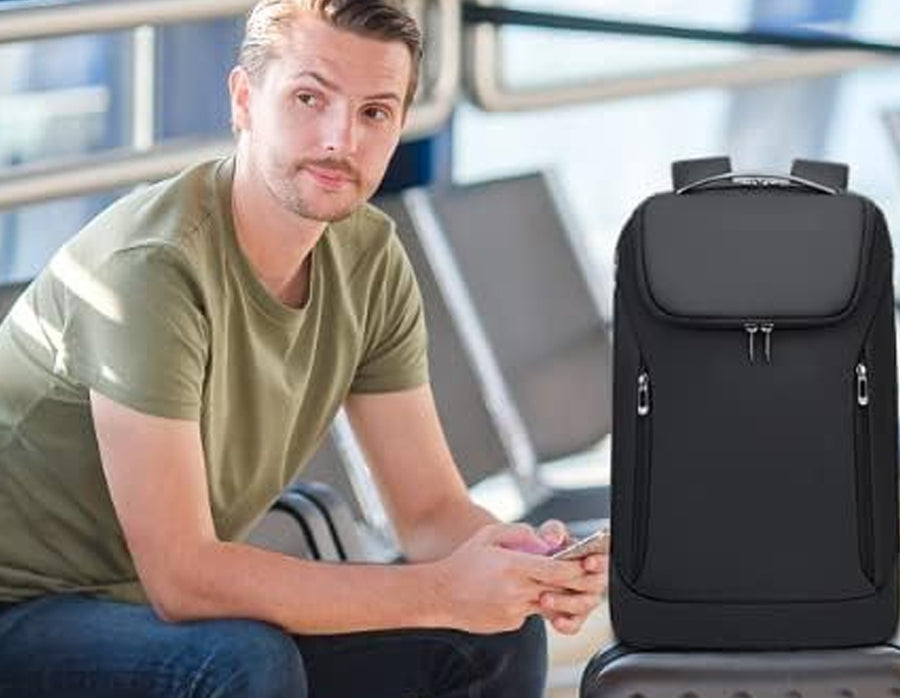 WATERPROOF & SCRATCHPROOF FABRIC
The BANGE 2517 Smart Backpack is made of high-density waterproof oxford material, providing excellent protection against rain, raindrops, and dirt. Its scratch-resistant design ensures durability, making it perfect for various scenarios. Your belongings will stay safe and dry in this premium waterproof backpack.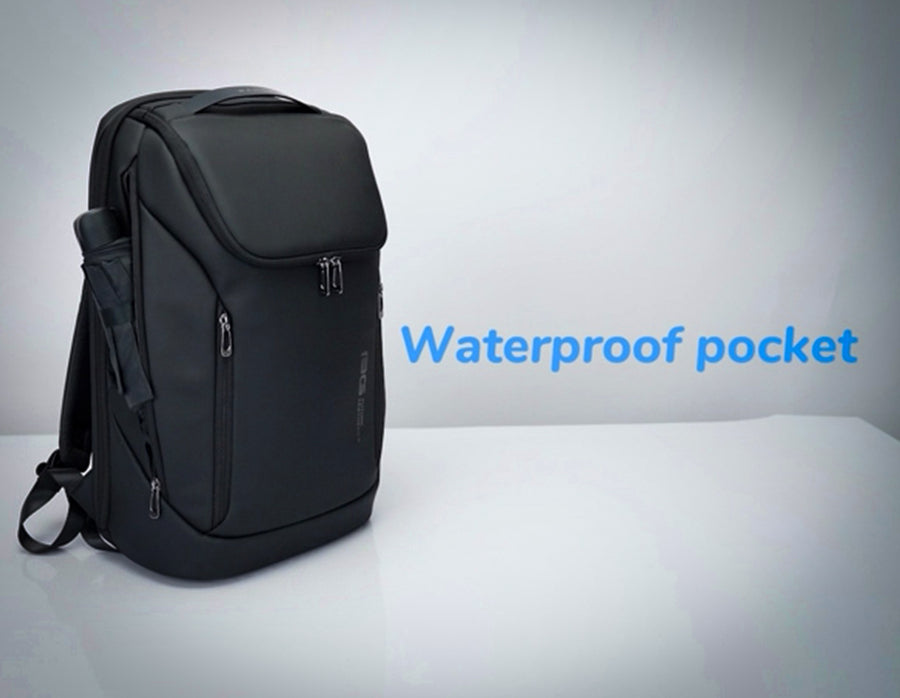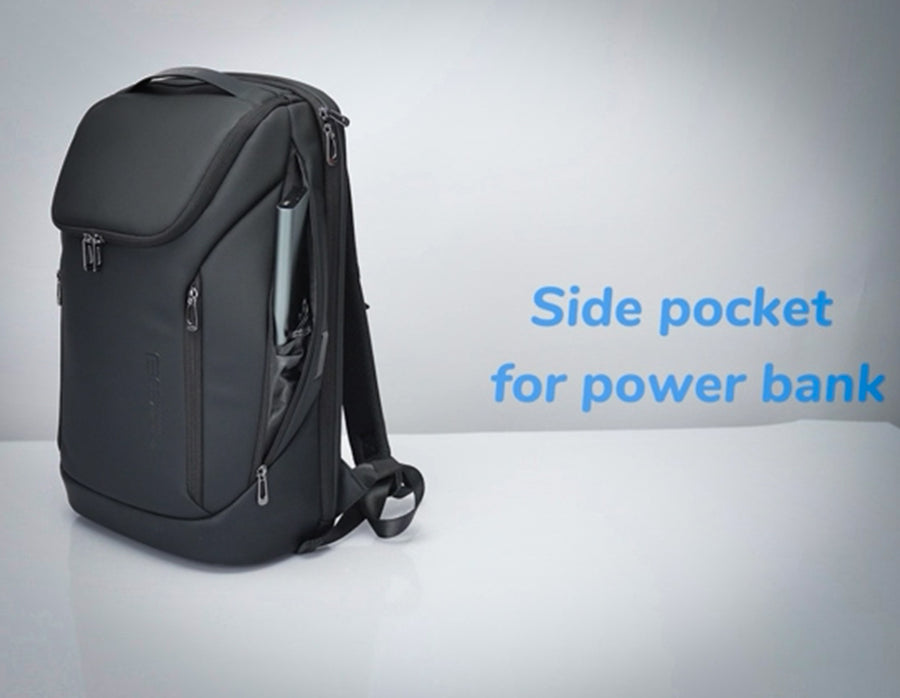 MULTI-POCKET MULTI-COMPARTMENT DESIGN
The backpack features a thoughtfully designed layout with multiple pockets and compartments. This design helps you organize your belongings more efficiently, making it easier to access and find items. It also eliminates the hassle of dealing with a cluttered bag.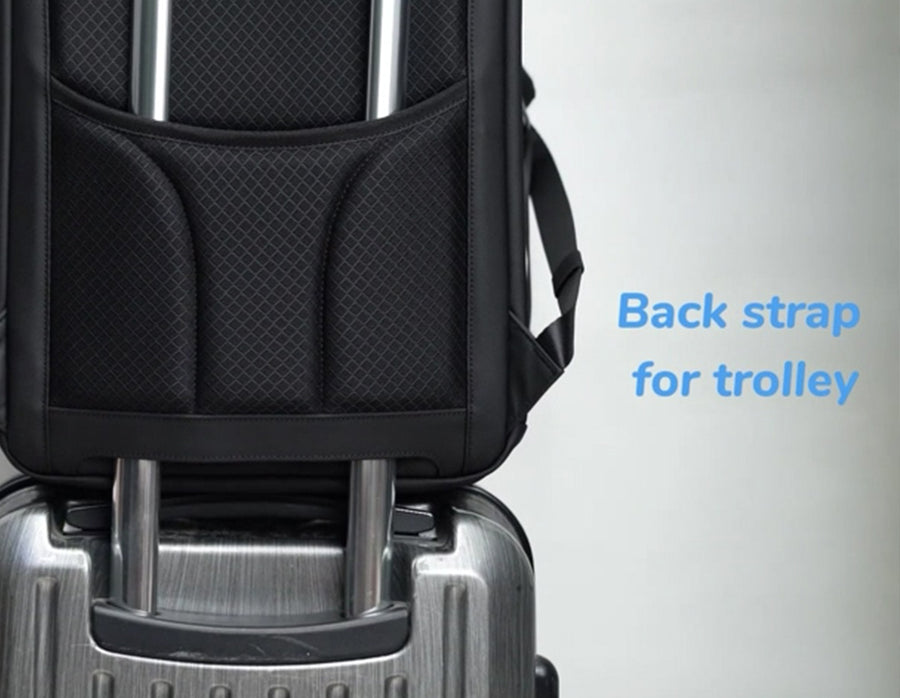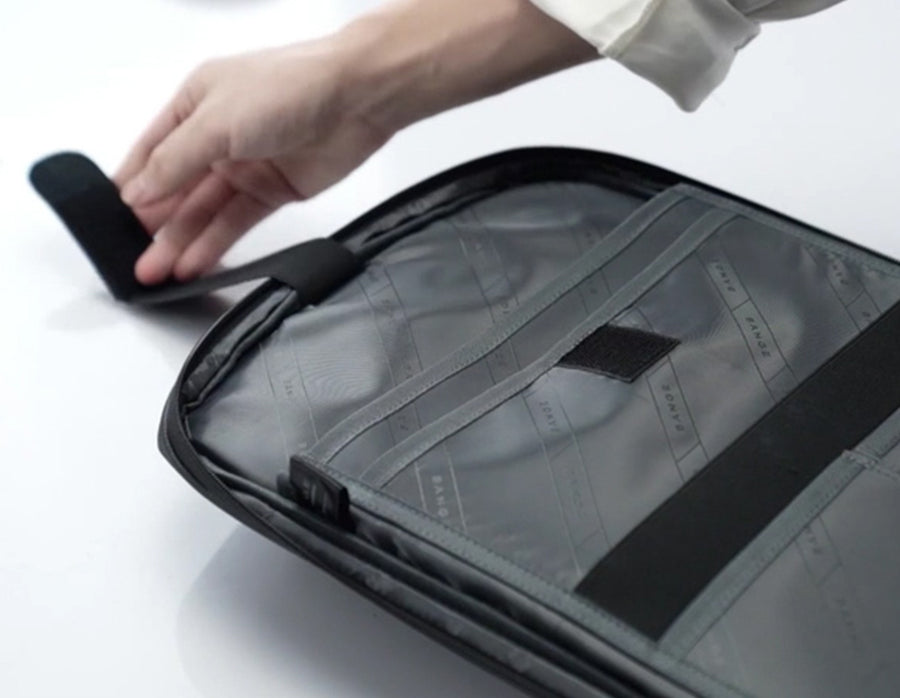 ADJUSTABLE & BREATHABLE BACK PANEL
The backpack features adjustable shoulder straps and a back side designed with comfortable and breathable mesh. This alleviates shoulder stress and provides maximum back support with its airflow foam-pad design and soft, multi-panel breathable mesh padding. The back of the backpack is made of a breathable sponge material, which not only enhances comfort during prolonged wear but also ensures better ventilation, keeping your back dry and cool.
COMFORTABLE HANDHELD
The backpack comes with a comfortable handheld option, making it easier to carry when you don't want to wear it on your back. This feature is especially useful when navigating crowded areas or when you want to switch up carrying styles. Its luggage strap can be installed on a suitcase, which is very convenient for international air travel and day trips
COMPACT AND MULTIFUNCTIONAL DESIGN
The BANGE 2517 Travel Backpack is not only functional but also aesthetically appealing. The design combines looks and practicality, ensuring you look stylish while carrying a bag that meets your travel needs. It can be used in various scenarios such as business, commuting, working, business trip, tourism, sports, hiking, mountain climbing, picnics, etc. used as a gift for men's, birthdays, graduation etc.
Add a heading
Add content using the options to the left
Product title
Vendor
₹ 19.99 | ₹ 24.99
Product title
Vendor
₹ 19.99 | ₹ 24.99
Product title
Vendor
₹ 19.99 | ₹ 24.99
Product title
Vendor
₹ 19.99 | ₹ 24.99
<! -- Mezereon Configuration -->